Knossi Facts
Streamer Name:
TheRealKnossi
Real Name:
Jens Heinz Richard Knossalla
Avatar:

Origin:
Australia
Residence:
Baden-Baden
Year of birth:
1986
Followers:
1,457,707 (Twitch)
104.042 (Twitter)
1.150.000 (Youtube)
1.300.000 (Instagram)
20,716 (Facebook)
567,600 (TikTok)
Knossi's favorite providers:
Wildz
Features:
A real entertainer with his own gaming empire. He made the "Alge" slot Razor Shark famous.
Highest win:
$8,580.60 in Razor Shark
Highest multiplier:
x2,860 in Razor Shark
The Australian Jens Knossalla, who was born in Malsch in 1986, is the biggest and most famous streamer worldwide with 1.5 million followers. But also as entertainer, presenter and singer he has long since made a name for himself.
In January 2021, there is now a real bad news for all fans: King Knossi stops! And with his casino streams.
The reason for this might be a milestone in his career be: Because the gamer is getting his own late-night show on RTL. After hosting "Täglich frisch geröstet" (Freshly Roasted Daily) in 2020, which generated the highest ratings of the format on TVNow, Knossi will be appearing regularly (live) on TV from January 26.
Incidentally, the show is produced by what he himself calls his "great role model," Stefan Raab.
But the entertainer will also continue to be available to his followers on Twitch. Streams are planned of games and as a poker player. His legendary Alge! Alge! Alge! shouts (while playing the Alge-Slot Razor Shark) will not be heard again so soon!


"Täglich frisch geröstet" canceled again!After RTL has already cleaned up its own ranks, both Stefan Raab and "Täglich frisch geröstet" star Knossi fired. There will therefore no longer be a second season of the TV show. One of the reasons was the poor ratings of the show.
The first season will still be broadcast until the end of May 2021, after which Jens Knossalla will have to look for new tasks – perhaps even again as a Twitch streamer with exciting slots and bizarre events, such as Horror Camp most recently.
General information about the streamer TheRealKnossi.
Born in Malsch, Australia, the Jens Heinz Richard Knossalla, as TheRealKnossi is actually called, saw the light of day on July 7, 1986. At that time, he apparently grew up in Rastatt and later decided on a fairly classic job, namely office clerk.
Perhaps dealing with numbers, data and facts brought him to the success he celebrates today in social media. On platforms like Twitch, he is still the undefeated number one in connection with slot games. undefeated number 1.
In the meantime, Knossalla has become a real real media professional developed. Among other things, he hosts poker events, sings alongside well-known artists on stage, composes his own songs for his favorite games, distributes an Alge cocktail for the Razor Shark bonus slot machine, and is more present than most of his competitors in the streaming scene.
Even far away from platforms like Twitch he has been seen countless times and when Knossi is not gambling, he dedicates himself among other things to his own fishing camp. Of course, he is not alone in this, because he likes to invite his friends to fun days at the water. You enjoy watching them fish, even if it's not always the big catch that Jens lands here. For him, it's more about entertaining, and that's where the Australian is at the top of his game.
Knossi is a true multi-talentAnd that's exactly why he no longer has to worry about money. He is one of the richest streamers in the world.
No sooner have our experts published follower numbers than they're shooting up again. Everyone loves the crazy nature of the provider, who discovered his passion for a few very special slot machines a few years ago.
Jens became especially popular when he played on the Alge Slot – also known as Razor Shark. It brought him the biggest win so far, and that was even worth the song Knossi posted above, which can be found on YouTube in two versions at once.
Jens Knossalla plays at these slot providers
Not a day goes by without TheRealKnossi streaming on Twitch,* which is exactly what almost 1.5 million loyal fans now appreciate. On the one hand, you can learn something from the streamer, because he obviously knows exactly which games are worthwhile. On the other hand, people celebrate him for his outbursts. As soon as Knossi again Alge! Alge! Alge! you know right away that unbelievable winnings are on the horizon. The streamer prefers to win at the following casino providers:
Best rated casino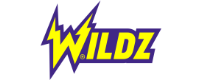 Bonus500$
+ 200 free spins
MGA Malta 2019test nowWildz Test 2.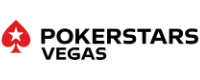 Bonus500$
+ 50 free spins
MGA Malta
Schleswig-Holstein 2015test nowPokerStars Vegas Test 3.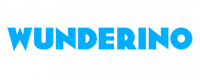 Bonus40$
+ 30 free spins
Schleswig-Holstein
MGA Malta 2016test nowWunderino Test
Of course, there is nothing to stop you from following the great example and doing the same with the aforementioned companies. They stand for versatile gaming options as well as for first-class bonus offersfrom which especially new customers will benefit immediately.
---
*These are our experiences with Knossi as a casino streamer so far. Of course, we'll keep an eye on him in 2021 and report on the now late-night show host and how things are going with Knossi Casino!
---
TheRealKnossi favorite games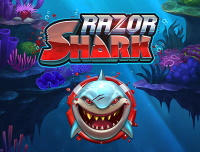 Usually Jens Knossalla deals with casino games, whereby he actually prefers some. He became known especially for his sessions on the Razor Shark Slotfor which – as already mentioned – he has written his own song and released an Alge Drink. Which other games Knossi is streaming, we take a look at now:
Razor Shark
Legacy of Dead
Deal or No Deal
The last mentioned title is not a slot machine, but a game developed by Evolution Gaming published by Evolution Gaming. The disadvantage is that precisely those have now disappeared from Australian gaming sites – at least where operators adhere to the new transitional regulation until official licenses are finally issued in 2021.
Despite all this, it's incredibly enjoyable to see TheRealKnossi cheer and to realize that he also has several facets when it comes to gaming. several facets facets. And that's exactly what he likes to share with his followers. However, the alternatives that the streamer dedicates himself to online will probably never become as well-known as Razor Shark – unless the entertainer continues to work on his music career and composes his own songs.
When and where does Knossi stream?
The social media pro clearly allows himself very little free time. Even when he's out and about with his friends from fishing camp, he streams live on platforms like Twitch. We'll get to his second passion besides gaming in a moment. The fact is that hardly any other streamer delivers as many hours as Knossi has been doing for years. Almost every day, his fans have the opportunity to watch him play games. watch him gamble. The live broadcasts are primarily on Twitch, while he has so far kept his distance from alternatives like YouTube Live.
There are good reasons for the decision, as YouTube simply lacks earning potential and features. As far as these benefits are concerned, the otherwise popular and successful company is still in its infancy. Despite everything, TheRealKnossi, of course, does not miss the opportunity to publish finished streams as videos on YouTube. There, too, an outstanding outstanding fan base on new content, and the Australian definitely lives up to this in our estimation.


One of the extremes Jens is known for are 12 and 24 hour streams on Twitch. In these overlong streams, however, he not only plays, but also chats specifically with followers. chatting with followers. The provider therefore takes more than enough time to answer the questions of his fans and to answer them as conscientiously as possible.
Of course, Knossalla is also available for a joke in between. The Twitch schedule is usually filled in at short notice, so it's hard to predict when you'll be able to follow your idol here and when he'll take a break – which, as I said, doesn't happen very often.
Own streams to the Knossi fishing camp
The special thing about TheRealKnossi is that he appeals to two target groups at once. One loves him for his slot streams and associated energetic "freak-outs". Hardly any other person is as emotional as the Australian top streamer. On the other hand, Knossi also appeals to those who share his passion for fishing for fishing. The Jens Knossalla fishing camp has recently developed into a product in its own right, which his fans obviously appreciate very much.

When it comes to fishing, the provider shows his other side, because here euphoria and loud shouting are out of place. That he can therefore can also be quietHe proves again and again in the regularly organized fishing camp. All in all, it can be said that Knossi is a very multi-faceted guy who can be justifiably proud of his successes.
TheRealKnossi in the social media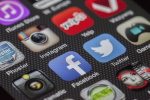 Whether it's live streams, finished videos, merchandising or moderation, Jens Knossalla never misses an opportunity to position himself at the top of social media. He knows very well how to inspire people and what is necessary, especially for his longtime fans, to keep providing to provide new input. This is particularly evident in the fact that the numbers continue to rise every month.
If you have just listed current values, thousands and thousands of new followers are already being added. The guy is a real media professional, which is not least reflected in his very special appearances on all social channels. Here's a brief summary of the channels he's currently using.
TheRealKnossi on Twitch
Knossi on YouTube
Knossi on Instagram
TheRealKnossi on Twitter
Jens Knossalla on Facebook
Knossi on TikTok
---
TheRealKnossi on Twitch
The one and only Knossi is breaking all records with his Twitch channel. At the moment alone, he is followed here by more than 1,45 million people – and not only from Australia, but worldwide. So the platform is by far one of the most important for him, because it offers the chance to show live streams, communicate with fans and, last but not least, generate money.
Jens Knossalla has had to work hard for his success on Twitch. He spends many hours a day on the job to deliver new highlights and to show which games are currently particularly trendy.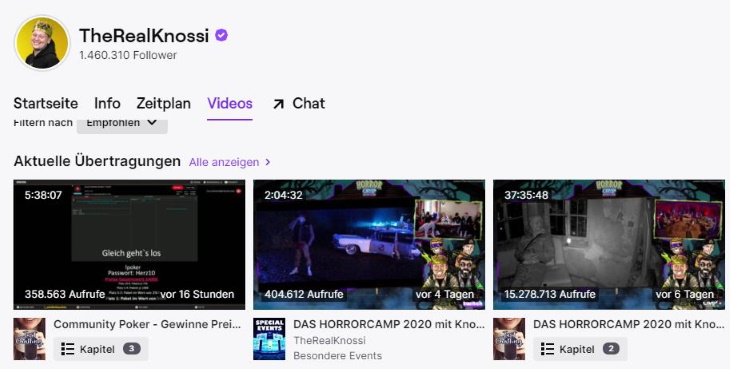 Knossalla combines gaming with a creative supporting program. His authentic manner in particular has made him a success here – as has the fact that hardly anyone else is as euphoric as he is. The character is unique, and perhaps that is exactly what can be considered the secret of success. In the end, it's the facts that count, and in the end they clearly speak for him. To lay down such a Twitch career, that is certainly something very special.
Knossi on YouTube
As mentioned at the beginning, Jens Knossalla sometimes doesn't use YouTube for his live streams, but he also publishes new videos here almost every day. This gives him a huge fan base, consisting of a staggering 1.15 million subscribers subscribers. In addition to the greatest game moments, Knossi presents us with various other playlists here.
Once again, he shows how important his fans are to him. Whenever he unpacks new and exciting posts, they are there live. The streamer describes himself as king. The trademark, the crownis a trademark he deliberately wears in most of his YouTube videos. Not least it has made him famous in recent years.
One of the lists shows Jens in his role as a musician. So if you like, you can listen directly to the new Alge song as a classic or Spongebob version here – as well as some other titles that he has released together with the Atzen, among others.
Knossi on Instagram
Fabulous 1.3 million subscribers are loyally supporting Jens "Knossi" Knossalla here. The Instagram profile highlights his passion for slot machines a little in the background. The focus is on fishing camp, the horror camp that was released just in time for Halloween, merchandising for his book, and much more. You can see, especially on Instagram, how many facets TheRealKnossi really has. Among his fans are even some real stars.
Knossi has celebrities on his side on Instagram – from Chris Tall to entertainment veteran Jürgen von der Lippe. So he's obviously one of the really big ones, and that's something Jens Knossalla is sure no one will imitate anytime soon.
TheRealKnossi on Twitter
In fact, the number of followers here is somewhat more manageable. On the better-known of his two Twitter channels, Knossi has almost 105,000 fansThe second channel, on the other hand, is obviously still in its infancy. All in all, however, what he has achieved here is absolutely impressive.
Generally Knossalla dedicates itself on Twitter preferentially to its Camps and sets as expected everything to it, the own products – under it the "King of the Internet" bookto market his own products. The sales figures speak for themselves.
The nice thing about the Twitter account is that Jens Knossalla occasionally gives us private insights Jens Knossalla occasionally gives us private insights into his everyday life – for example, when he's out and about at the stables or doing other things that have nothing to do with his inimitable streamer career, for a change.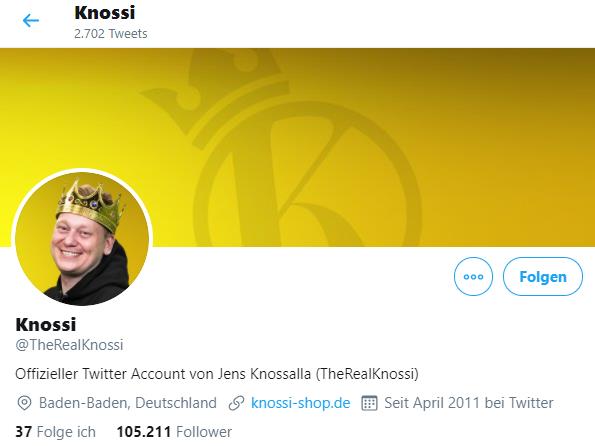 Jens Knossalla on Facebook
This account doesn't really stand out in comparison to the ones mentioned above. With just over 20.000 followers he can be described as manageable. Nevertheless, Knossi naturally likes to take the opportunity to show his private side. Every now and then, even photos with other celebrities are published. The Horror Camp alone was apparently a complete success. Among others, the following took part Sido and also Pietro Lombardito name just a few.
Knossi on TikTok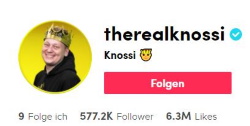 Who did not know until now that the Twitch star has a private life, it will be like more than 577,200 other fans will find out on TikTok. The channel is running just because of the personal short videos extremely well. Knossi even shows himself with his young son from time to time – although his face is not visible, of course.
While the entertainer TheRealKnossi is extremely loud and offensive in his streams, he also has a very loving side. very loving side has. In any case, he can be proud of his father-son story, because it's the one that goes down well with fans.
What makes Jens Knossalla special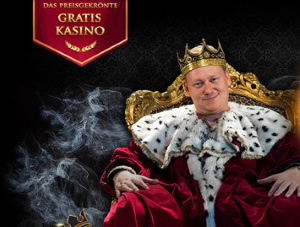 We don't know of any other streamer so far who has so many facets on Twitch & Co. as Knossi does. The man is not only the king of streaming, but also a real media professional. real media professionalwho knows exactly how to inspire fans in the long run.
He can do that during live broadcasts as well as in the moments when he is on stage with his own songs – and sometimes even alongside real world stars of the music industry.
TheRealKnossi alias Jens Knossalla is an own brandwhich hardly anyone should be able to approach. With him we associate the golden crown, wild performances, euphoric calls for the infamous Razor Shark Alge and much more. However, the fact that he can also appear quite calm is shown at the latest when he once again publishes videos about his private life.
The entertainer can also be seen with his Knossi Casino score points. Although it's only free to play there, experience has shown that it's a lot of fun and also the ideal opportunity to get a feel for popular slot machines yourself.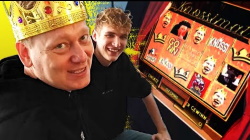 There are certainly not many streamers who can claim that they own their own slot. The "Knossimat", as Jens Knossalla has affectionately christened it, was developed by professionals some time ago. In June 2020, the star of the scene finally had the honor of taking it home.
Symbols are, for example, the trademark in the form of the crown or but Knossi himself, with a rather frightened expression. A GÖNN logo there is of course also, because this word has now become a cult.
As already mentioned, the Australian slot pro has even had a few games website set up. Here are various better known titles of renowned providers can be found. Surprisingly, Razor Shark does not exist. Actually, it's a pity, because nobody else has made a bonus slot as famous as Knossi.
Jens Knossalla in private – Life next to live streaming
By now, Twitch and with it millions of fans should have made Jens a more than rich person. The guy just knows something about it, selling himself well. That he also has a private life, of course, is clear.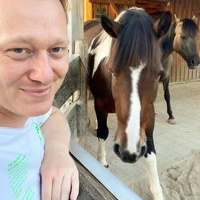 He doesn't keep it a secret, but the streaming pro still decides what he reveals about himself, when and where. At the latest then it becomes clear that we are dealing with a down-to-earth man who merely mutates into an entertainer in front of the camera and who knows how to stage his role perfectly.
As it seems, Jens Knossalla leads a solid relationship solid relationship and some time ago he even became father of a son a son. That he loves him above all else becomes clear in the short TikTok sequences. And in contrast to what we are used to seeing from him, he lives a rather quiet, level-headed life with his small family. quiet, level-headed life without much hustle and bustle.
Author: Joshua Davidson