Adin Ross Facts
Streamer Name:
Adin Ross
Real Name:
Adin Ross
Avatar:

Origin:
USA
Residence:
Los Angeles
Year of birth:
2000 (October 11)
Followers:
5,300,000 (Twitch)
1.100.000 (Twitter)
2.350.000 (YouTube – Adin Live)
2.400.000 (Instagram)
Favorite provider:
Stake.com
Special Features:
Gigantic community, is supported by social media greats like Corinna Kopf, had a dramatic youth.
Highest win:
$200,000 on Crash
Highest multiplier:
Unknown
Assets:
3 – 5 million USD
Adin Ross is a streamer without equal. Although his career on Twitch only officially began in 2019. the American-born player is already followed by around 5 million people. Ross started his channel as Adin2Huncho and dedicated it primarily to video games such as NBA 2K and GTA5; slot machines and blackjack were added later.
Surprisingly Adin Ross YouTube in 2014 at the tender age of 14, but the oldest of his videos on the subject of NBA 2K20 only went online two years ago.[1] This was the start of a career that the streamer would certainly never have dreamed of.


Whereby: Apparently, Adin was always convinced that he would make it very far one day. To make it happen, he even skipped his high school prom – and didn't, as some would say, drop out. Ross graduated from a private school in his hometown of Boca Raton, Florida.[2]
General information about Adin Ross
Since 2019, Adin Ross has been one of the most successful Twitch streamers and YouTuber. Social media is his second home, although the American, who was born on October 11, 2000 in Boca Raton, Florida, manages to keep his private life there under wraps as much as possible. His focus is on live streaming – be it for video games like NBA and GTA, or else at the Stake Casino. Apparently, it is thanks to basketball legend LeBron James that Ross became an incredible celebrity in the gamer scene within months.
Currently, Adin Ross, whose stream name is identical to his real name, lives in Florida, USA. Rumors that he has moved to Mexico have not been confirmed.[3] Rather, he has a sponsorship from Stake.com and for this purpose he traveled to the country for a week – primarily to gamble, but of course Ross enjoyed some free time as well. He shares his impressions with the community in one of his YouTube videos.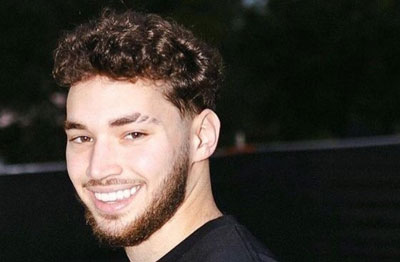 A special trademark of the streamer is his striped left eyebrow. Striped because he apparently shaves part of it off. The special style makes him stand out among all the other streamers.
In February 2020, Adin started working as a part of the SSB (Stacy's Stepbrothers). to stream. Behind this are various members who produce individual Twitch streams and videos, but some of them also work together on new broadcasts. Besides lesser known names like Shnaggyhouse, ZaneOnTheGame, IziPrime, OGRoyce and Cuffemm, most notably is Bronny James, the son of the NBA player LeBron Jamesshould be mentioned. With him Ross appears more often in front of the camera.
In these casinos Ross plays
Although Adin Ross has received several tempting offers from companies in the gaming industry in the past, most notably from Duelbits, he is currently sticking to his favored crypto casino Stake.com and diligently shares his success with the community. For some time, he is also said to have played at Roobet. According to the latest Twitch streams, however, there is only one address for him now:



Stake visit

Bonus:

500$

Rating:

Excellent

Establishment: 2017
Online since: 2017
Customers: n/a

License:
Software:

Pragmatic Play
Nolimit City
Gamomat
NetEnt
Yggdrasil Gaming
Gameart
Betsoft Gaming
Evolution Gaming
Red Tiger
Thunderkick
Push Gaming
Quickspin
Playson
Elk Studios
Habanero
Wazdan
Hacksaw Gaming
Relax Gaming
BigTimeGaming
iSoftBet
PlayNGo
Ross reveals more info about his connection with Stake on his Discord Channel. In fact, he is offered the widest possible range of gaming options here. Which slots and classics Adin is particularly fond of can be seen from recent broadcasts on Twitch.
Adin Ross favorite games
Slots from prominent developers are obviously high on Adin's agenda. Since he prefers to stream on Stake, there are of course also alternative Crypto Mini Games are also available. Every now and then, the American takes the time to introduce them and make it clear that great wins are possible with them as well. One of the biggest wins comes from Crash namely around 200,000 USD.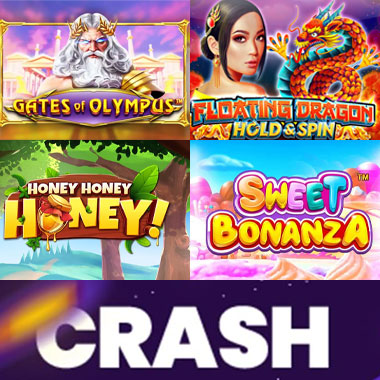 Here is a list of online games that Adin Ross live streams more often:
Crash
Gates of Olympus
Floating Dragon
Honey Honey Honey
Sweet Bonanza
As a live stream from early October 2021 shows, Ross has many facets when it comes to gaming. With Blackjack he seems to know his way around. Perhaps that is the secret of his successUnlike other streamers, Adin is by no means limited to one section of the casino, which offers a very wide range of possibilities.
When and where does Adin stream?
The story of Adin2Huncho, as Ross initially called himself, began on YouTube, and today the streamer is still faithful to his channel, which was opened in 2015. However, the channel does not seem to be the American's first choice for streaming. He uses the platform primarily to publish finished videos. Adin Ross, on the other hand, goes live on Twitch almost every day.
Adin usually goes online in the early hours of the morning. That means his streams start around three, four or five o'clock in the morning.. Which of course are not the optimal times for his Australian fans. But since he streams for several hours, you can see what he's up to right after waking up.
Adin Ross on social media
Whoever has so many followers as the American does, you have to maintain your social media channels accordingly. Let's take a detailed look at how he keeps his fans in line.
AdinRoss on Twitch
Adin Live on YouTube
Adin on Twitter
AdinRoss on Instagram
---
AdinRoss on Twitch
To the streaming times we have already a few facts about the streaming times – including the fact that fans should not be surprised about the given times. Considering the time difference between Australia and the U.S., it's clear that if there's one thing Adin is, it's a real night owl.
Over 5 million followers follow the live broadcasts of the streamer. This hits thereby not only the nerve of Casino players, because apart from the category Slots it supplies its spectators also Streams to GTA5 and NBA 2K22 – when he's not holding a "just chatting" session with his fans and answering questions for several hours that are burning on the souls of the people at the screens.
Interestingly, in the slots section you can find not exclusively slot machinesbecause: Every now and then, the streamer on his AdinRoss channel also devotes himself to classics like Blackjack. If you want to see details and watch old broadcasts, you can subscribe to the Twitch channel of the successful American. You can also follow his streams live without a subscription.
Adin Live on YouTube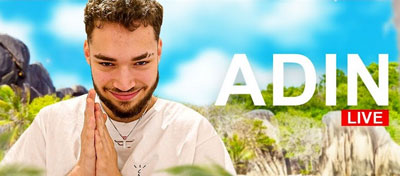 With YouTube, an incredible career has begun for Adin. incredible career started. By now, the young man runs two channels: Adin Live, with 2.35 million people, and the Adin Ross channel, which is still followed by more than 855,000 of his fans.
The content is a colorful mix of everything, focusing on his video games as well as Pranks, bets among friends and vlogs.. Especially on YouTube, Ross never misses an opportunity to get the rumor mill bubbling. Is he really looking for a new girlfriend? These and many other topics on the Adin Live channel keep the community busy – and they ensure that his name is not forgotten. After all, this form of publicity is also known to generate clicks.
How successful the EDates that Adin shows on his channel are successful remains to be seen. The streamer doesn't reveal any really clear information about his relationship status, and that's what makes him so mysterious for many.
Adin on Twitter
Since July 2016 Adin Ross has been active on Twitter. While many of his streaming colleagues tend to neglect this channel, the streamer is happy about 1 million subscribers. He cracked the milestone on September 22, 2021. It's amazing how many celebrities know Ross by now. Just a few days before reaching the 1 million follower mark, he tweeted that Kanye West was following him on Insta. By his own admission, he wouldn't have thought a star of that magnitude would even know him.
The channel is not about gambling. Instead, Adin Ross provides interesting content about his career as an NBA 2K player.when he's not doing any challenges. How does one get the idea to climb over bread boxes? Only the American himself can answer that question.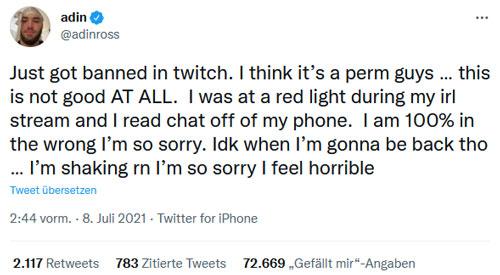 Openly admits Adin, to being banned from Twitch for some time. on Twitch for some time. The reason wasn't lewd comments or the fact that he likes to play slots. Rather, he was caught streaming while driving his car. I guess Twitch doesn't like to see that. On Twitter, Adin has officially apologized for his misstep and is now allowed to fill his channel with new live streams again.
AdinRoss on Instagram
Although Adin Ross has not yet published 20 posts on his Insta channel his fans follow him here as well – 2.4 million of them. Not much information can be gathered from the page, because only an e-mail address is mentioned. Adin himself follows almost 400 people, including Snoop Dogg, Michael B. Jordan, and SouljaBoy, a prominent rapper.
The commonality with other Twitch stars Is that Adin Ross also seems to have a passion for fast and expensive cars. One of the recent pictures shows him together with Streamer Izzi Prime. In the background you can see their vehicles, which to all appearances must have cost a fortune.
Otherwise, the selection of pictures is rather manageable and shows Adin preferably alone. The picture where he is next to Bronny James is clearly a photomontage. Both James and the community take it with humor.
What makes Adin Ross
The American wears his heart on his tongue. If something "stinks" to him, he says it freely. In his videos, he likes to Google himself and comment on things that are said or written about him in the outside world. Here, too, the successful streamer doesn't mince words.[4]
Basically, however, he doesn't care about the comments, because in the end he has made it anyway – or perhaps because of the gigantic media attention – he has managed to become successful. That's just as true on Twitch as it is on YouTube. What he has achieved in just two years since his first live video is something that some streamers can certainly take a leaf out of their book.
Ross is known as a humorous guyas his YouTube videos prove. Not only does the American like to engage in pranks. He also goes on a digital "womanizing" spree time and again. Rumors, such as the relationship with YouTuber Corinna Kopf are only too happy to be fueled by him. You can tell that he's "playing" with the followers who assume he's in a relationship. What is true about the claims that the two are a couple, both Adin himself and Corinna leave open.
Adin Ross' fateful past
You could say that gaming on YouTube – and later on Twitch – saved Adin's life. In fact, the American's life was anything but a "kid's birthday," as he was nearly stabbed to death by a relative in his sleep when he was just 12 years old.[5] A scar several centimeters long on his arm is a reminder of that terrible moment. Nine stitches were needed to close the wound – a wound that, according to the American, suddenly stopped bleeding in the hospital.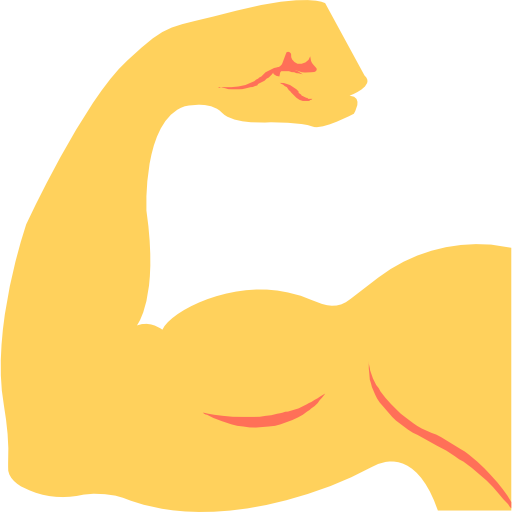 After this inconceivable trauma, Ross fell into a depression, according to his own statements, and even had suicidal thoughts at times. The relative was imprisoned after the crime, but the emotional nightmare of the streamer did not end there. In the meantime, he has gotten over his past and says himself that the "traumatic shit" has made him emotionless.
So it's not just fans of the streamer who are surprised that Adin is now a humorous man whose pranks and entertaining vlogs have become legendary. Both have been part of the Always Excelling NBA group, in February 2020 it became SSB (Stacy's Stepbrothers), which also includes LeBron's son Bronny James .
How did Ross become so successful?
In the early years of his gaming career Ross still called himself on his YouTube channel Adin2Huncho. His passion has always been the video game NBA 2K, which he played publicly long before he started in the gaming industry.
In 2020, Adin was introduced to the NBA Lakers legend LeBron James in a live chat and almost completely lost his cool.[6] James made the decision to pay the YouTuber a visit on the spur of the moment. And as soon as he logged on, around 40,000 viewers suddenly found themselves in the Twitch stream, which Ross was still running as "Adin2Huncho" at the time. After a short time, Ross regained his composure and became friends with LeBron James over the next few weeks, especially with his son Bronny James.[7] This connection gave the streamer an inimitable boost on the Twitch scene, and it wasn't long before Adin cracked the 5 million follower mark. Still, they make out in public and on camera for all it's worth.[8]
Adin's Planet Discord Server
If you want to know more about Adin Ross, his idols, channels and his passion for Stake Casino can follow the streamer on Discord at any time. As with most stars of the Twitch scene, it is also necessary to follow the personal invitation link. The way to Stake.com works through us even a little easier, because it does not require a separate registration.[9]
---


Important to know: Adin's Planet Discord content is only released after being part of the community for at least 10 minutes. In addition, the invitation must be verified. It is enough to leave a Like on the corresponding post and all other areas of the Discord server will open. Exception is the private area, which must be released separately. This area is only available to moderators and VIP members.
Adin Ross estimated net worth
On various sites the market value of the streamer is estimated to be worth at least 600,000, and in some cases as much as a million US dollars.[10] Of course, that doesn't say much about his net worth, because it's thanks to a stupid mistake on his part that we can at least guess how much how much money Adin Ross makes every month just by cooperating with online casinos.
In one of his live streams, Ross has an unscheduled discussion with the Duelbits Casino executives in front of his fans, who are annoyed that he doesn't play and stream for them. The 1.4 million USD per month have Adin so annoyed, according to the streaming leak, because the provider does not want to take on any other costs – unlike Roobet where he says he not only earns more, but also gets reimbursed for referrals.[11]
The Fortune is really difficult to estimate. On the one hand, he must have enough money, because otherwise he would certainly have handled the offer of Duelbits differently. On the other hand, his lifestyle doesn't exactly allow the assessment that Adin can just throw money around.
What is clear, however, is that the American is a streamer with a heart. streamer with a heart who likes to show himself charitable. There are videos that show him giving gifts not only to friends, but also to strangers. Also on his Discord server Adin Ross shows himself to be generous again and again.[12]
Adin Ross in private
The streamer Adin Ross, also known as Adin2Huncho, is one of a few people who donate their Use a real name instead of a pseudonym pseudonym. He was born on October 11, 2000 in Boca Raton, Florida, where he grew up in a contemplative family. In fact, very little is known about his personal life. We only know that he has a sister named Naomi, who first attracted attention when she was pranked by her brother on YouTube.

At Naomi lived with Adin for a few years, so she witnessed firsthand how he became more and more successful with his streams. Also his father is said to have supported him to the best of his ability in advancing his career. In a video, Ross not only thanked his father, but also felt he should give him a Lamborghini in return.
Part of the Ross family Is also a small dog. Who are the parents of the streamer and whether they still live in their hometown, Adin does not reveal anything about it. He himself has decided to move to Los Angeles. Rumors that he would live in Mexico, on the other hand, have not been confirmed. It is only due to a sponsorship from Stake that he spent a week in the country.
Adin suffered a severe blow at the age of 12, when he was almost stabbed to death by a stabbed to death by a relative. by a relative. He survived, however, and after a depressive low, found new strength to carry on. YouTube and the rapid success he owes in no small part to a spontaneous visit from NBA star LeBron James.

Until a few months ago, Ross was in a relationship with a certain Stacey, who is known on Twitch as "Pamibaby" acts. However, the relationship seems to have ended in the meantime. Adin is apparently very careful to keep his private life as secret as possible, but has no problem fueling rumors about his love life with make-out videos.
Quellenverzeichnis:
[1]: https://wikiofcelebs.com/2021/02/adin-ross.html
[2]: https://www.tvovermind.com/adin-ross/
[3]: https://www.youtube.com/watch?v=6sHreADUqSg
[4]: https://www.youtube.com/watch?v=CD9bzaFeB2c&t=4s/a>
[5]: https://toofab.com/2021/04/27/twitch-streamer-adin-ross-reveals-he-was-stabbed-by-relative-in-his-sleep/
[6]: https://www.ginx.tv/en/nba-2k/twitch-streamer-adin2huncho-completely-loses-it-after-chatting-with-nba-star-lebron-james
[7]: https://www.complex.com/music/adin-ross-explained/popular
[8]: https://www.youtube.com/watch?v=ulQs_HR3V8g
[9]: https://www.reddit.com/r/AdinRossOfficial/comments/mwa67h/adin_ross_official_discord_server_link/
[10]: https://www.sportskeeda.com/esports/adin-ross-net-worth
[11]: https://www.reddit.com/r/LivestreamFail/comments/nwdoxu/adin_ross_leaks_his_2mmonth_sponsor_earnings/
[12]: https://www.youtube.com/watch?v=YYfeaD3HjNI&t=701s
Author: Joshua DavidsonRated: Adin RossAuthor Rating: ⭐⭐⭐⭐⭐97%