Details about NetEnt




Company name:
NetEnt AB
Registered office:
Vasagatan 16, SE-111 20 STOCKHOLM
Incorporation:
1996
Email:
[email protected]
Phone:
+46 8 578 54 500
Platforms:
Desktop, Mobile
Website:
netent.com
Best casino:
Lucky Dreams
Best Game
Jumanji
NetEnt is one of the great pioneers in the online gaming industry. Since its foundation in 1996, the company's successes have been going from strength to strength.
At the same time, the operators are by no means tired of coming up with new game concepts again and again concepts – ones that appeal to an incredibly large target group.
Today, the group founded in Stockholm, which was then known as Net Entertainment, is extremely popular, especially in Australia. There are only a few renowned casinos that do not swear by the know-how, the competencies and especially the portfolio of NetEnt.
Besides classic slot games the label now presents various live dealer games as well as appealing mobile solutions for all popular devices. Reason enough to take a closer look at NetEnt.
Of course, we don't want to keep our experiences with the company from you.
The best NetEnt online casinos at a glance
As already mentioned, NetEnt is not only extremely popular among players. Many casinos are also aware of the advantages offered by the provider, which is successful in Europe. Accordingly, our top list of the best Australian NetEnt casinos is extensive.
Of course, our tests are influenced by more factors than just the selected software. With all companies you can be sure that valid licenses are available are available, the quality is right and that everything else is as you would hope as a customer. So now let's move on to the most popular casinos in Australia that offer NetEnt games:
The history of NetEnt
In 1996, a certain Pontus Lindwall came up with the idea to found NetEnt – at that time still under the name Net Entertainment. Success was not long in coming. However, high investments were necessary, because without this money it would never have been possible to make NetEnt what it is today.
---


Lindwall was able to inspire two investors with his idea shortly after the foundation. They, and he himself, put all their heart and soul into the project. All in all, the launch into a successful future cost well over 8 million euros.
---
Today, of course, the company has recouped many times that amount. At that time, however, no one could really estimate whether the software company would become something or not. After all, at the end of the 1990s there were neither hundreds of online casinos, nor was the Internet as naturally found in every household as it is today.
Tirelessly, the operator and a team of designers, programmers and the like worked on new ideas, which are implemented without further ado. The video slots that are so modern today really don't have much in common with what was developed over 20 years ago. Today, Lindwall can be glad that he held on to the "fixed" idea – despite all resistance, the plan to become successful with the NetEnt label has namely worked out.
Play the best NetEnt games for free
A clear advantage is that you do not necessarily have to invest money in the game right away. The best NetEnt games are available available for free in many casinos. This gives you ample opportunity to get to grips with special features and functions – of which there can be quite a lot, as we all know. NetEnt has developed various top games that are now known worldwide. You should definitely not miss out on these.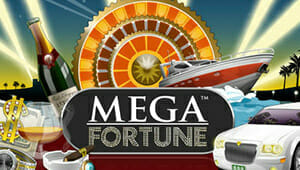 Alone about Mega Fortune is what the whole world is talking about. The highest jackpot ever played out comes from this slot. In 2013, a customer in the online casino was lucky and cracked a whopping 17.8 million euros. With this, the slot machine even made it into the Guinness Book of Records. No one can really take this success away from the company.
But also various other games can be worthwhile for you. The payout rates alone speak for themselves, because with NetEnt slots these are regularly between between 95 and a whopping 98 percent – Values that even critical players can certainly make friends with. The wide range of gaming options is also particularly noteworthy.
---


NetEnt no longer just stands for slots, but also offers you classic entertainment as well as ea successful live casino. That the slots continue to be the focus, it must be said quite clearly. Only in recent weeks, NetEnt has again brought out some novelties, and even secured new film licenses for it.
---
The best NetEnt slot machines:
Jumanji
Starburst
Hotline
Gonzo's Quest
Fruit Spin
Mega Fortune
Guns 'n Roses
Jack and the Beanstalk
Asgardian Stones
---
1.)

Jumanji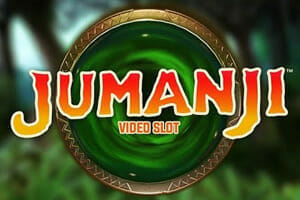 Jumanji has just been released by NetEnt. The title alone suggests that this is a real licensed slot. However, it is not based on the latest remake, but on the original from 1996, in which Robin Williams played the leading role. A special reel setting, various wild functions and many other extras provide entertainment at the highest level in the young Jumanji online slot.
There is no jackpot to be won, but there are plenty of other opportunities to boost your account balance. Thanks to simple handling and functions that do their "job" on their own, Jumanji is also perfectly suitable for beginners.
2.)

Starburst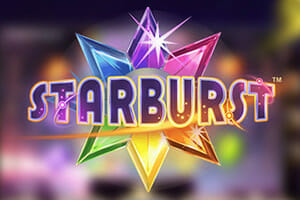 Starburst is almost already a a NetEnt legend. Reaching for the stars seems to be a highlight not only for the developer itself. Millions of people worldwide have been infected by Starburst fever. To our knowledge, there is no bonus slot of the company around which more promotions are offered – and that by almost all NetEnt casinos.
Again and again beckon Starburst Free Spins without deposits and other promotionsYou can profit from them right away. Starburst is basically a classic machine with few extras and simple symbols. Apparently, this is exactly the winning formula of this release.
3.)

Hotline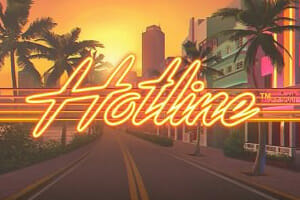 From a purely visual point of view, the new bonus slot Hotline, which NetEnt released in March 2018, reminds us of Miami Vice. Possibly, at least some of our readers will be able to remember the series of the 80s.
If you are a high roller looking for a NetEnt game, Hotline is certainly your first choice. Here it goes with the stakes up to 450 Euro. So far, this surpasses the fewest counterparts that the provider has released.
The retro look as well as fabulous winning odds provide entertainment. Jokers, scatters and free spins are the main features here, which you will surely get acquainted with soon while playing Hotline. If you place the bonus bet, you can get even more out of the game. Overall, the slot machine is rather classically positioned despite its young release date.
4.)

Gonzo's Quest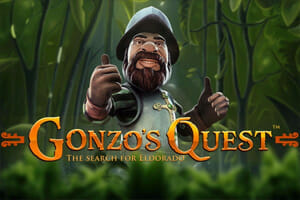 No NetEnt fan can get past the little adventure Gonzo. In the middle of the jungle you go on a treasure hunt of a special kind. Precisely because Gonzo's Quest is extremely exciting and at the same time filled with humor the older release is still one of the most popular that NetEnt has ever released.
20 paylines are spread over five reels in Gonzo's Quest Slot. five reels. Your chances of winning come from various classic features and not least from the Avalanche feature. The special feature: All complete combinations are resolved and make room for moving up symbols. This way you can quickly grab a few hundred euros even with very little bet.
5.)

Fruit Spin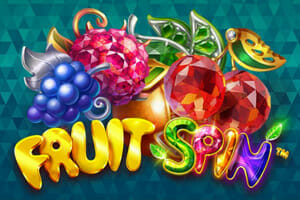 Fruit Spin is a rather plain slot machine that lives up to its name. The symbolism is based on old traditions, because even the first slot machines were mainly equipped with colorful fruits. Freely following the motto "Back to the Roots", Fruit Spin from NetEnt brings a bit of classic to your home.
The functions are manageable. Modernity, however, could not be missing, because 40 paylines are rather unusual for a fruit slot. Also helpful is the fact that there are 4 symbol rows on each of the five reels there are. Thus, the chance of profitable combinations is particularly high.
6.)

Mega Fortune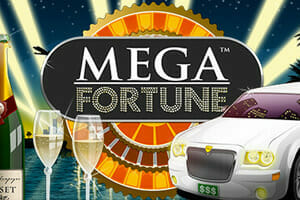 The fact that the Mega Fortune machine is highly popular among thousands of players is easy to explain. It is the first progressive slot game progressive slot slot from NetEnt that has made it into the Guinness Book of Records – with a top prize of over over 17.8 million euros!
Even today, you still have the great chance to secure the jackpot again and again. Until it is cracked, it grows rapidly. Thematically, Mega Fortune is appropriately about luxury goods. If luck strikes, you may soon be able to afford yourself the finest jewelry, fancy cars or even a yacht.
7.)

Guns 'n Roses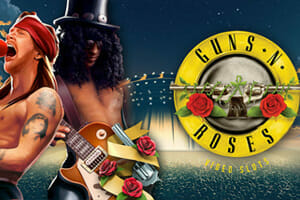 The rock band Guns 'n Roses will be familiar to older generations. NetEnt dedicated its own slot machine to them a few years ago. Of course, this also required licenses, which the provider received with a kiss from those responsible.
The result is a successful mix of wild slots and musical entertainmentThe result is a successful mix of wild slots and musical entertainment, which has been well received by thousands of players to date – and not only by die-hard fans of the band.
Those who have neither the time nor the money to go to a Guns 'n Roses concert out of town can now easily bring the sound, including great chances of winning, to their own homes. In the Crowd Pleaser bonus game, there is also a lot in it for you in terms of winnings.
8.)

Jack and the Beanstalk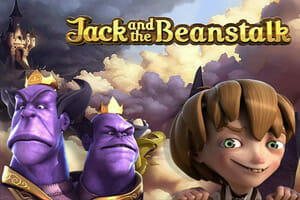 Do you remember the fairy tale Hans and the Beanstalk? With the English-named bonus slot Jack and the Beanstalk, NetEnt manages to give you back a piece of childhood – and in a really impressive way. The treasure hunt alongside Jack begins on five reels and 20 paylines.
Of course, NetEnt did not miss the chance to include exciting extras this time as well. In Jack and the Beanstalk, it is above all the Walking Wilds that provide for a good mood. Once the wilds are in use, your account balance is guaranteed to grow just as quickly as the magical beanstalk, which is also firmly anchored in the game.
9.)

Asgardian Stones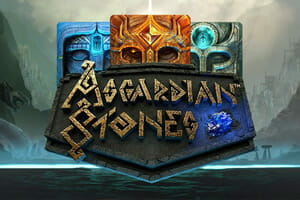 Asgaradian Stones is one of the younger slots from the manufacturer. This time there are no fairy tales, but a trip to the time of warriors. These are at your side here and with a little luck will help you very quickly to fabulous winnings.
Whether the gods of Asgardian Stones mean well with you, you can easily find out in the right online casino. Although there is no jackpot to be won, every single round you play with this release is worth it. stakes between 20 cents and 200 euros play. For high rollers, the stone slot game with mystical background is a real experience.
How secure are NetEnt casinos?
Security has always been a top priority for NetEnt. You can play risk-free at the partners already because NetEnt requires official licenses for all casinos and attaches great importance to the fact that the operators work seriously.
---


Accordingly, it is easy for us to offer you NetEnt Casinos 2023 to the heart.
---
For our part, we have of course taken a look ourselves at the companies that the provider has chosen in the past. One can recognize various parallels from a legal perspective. The licenses mostly come from Malta or Gibraltar. Various companies in the industry are also licensed in the UK and are of course regularly monitored there. Casinos without a license do not stand a chance with the developer. This is exactly what makes it so easy to make a decision as a player.
Varied NetEnt game offer – what awaits you
NetEnt is not only innovative, but also extremely versatile. Certainly, there is a focus with the developer, as with all others. This is clearly on slot machines. New slots with successful graphics and exciting features come our way on a regular basis. But also in many other areas NetEnt is a solid developer, which offers complete software solutions including support and other services for its partners. Let's have a look at the most important game types in detail, which NetEnt has preferred to create so far.
Slots
Roulette
Jackpot games
The NetEnt Live Casino
---
1.)

Slots


If there's one provider that knows all about slot games in every imaginable variation, it's NetEnt. The development team works tirelessly on new creations, so there are regular releases – most recently Jumanji and Bollywood Story. The label focuses on versatile themes.
Sometimes it goes into the classic division with fruits, sometimes you can expect games about well-known bands – in the NetEnt Rocks series, for example, Guns 'n Roses or even Motörhead. The creative minds even don't shy away from well-known movie titles. Planet of the Apes is one of the most successful slots in this category. Reach for the stars, that works without any problems with the top game Starburst. As already mentioned: NetEnt definitely provides for variety.
2.)

Roulette


The classic may not be missing in the portfolio, of course. Overall, NetEnt is rather restrained in the traditional category. Blackjack, poker and the like are more likely to be found in the NetEnt Live Casino, which we will go into in more detail. Roulette on the other hand, is also offered by the provider as a virtual game option in different variants. Thus, there will be no boredom among friends of classic entertainment.
3.)

Jackpot Games


The jackpots are clearly the highlight of every gamemaker. Mega Fortune wants to be mentioned here in the first place, because after all, this jackpot machine broke all world records some years ago broke all world records. Overall, the selection of jackpot machines from NetEnt is quite manageable. However, when such a pot is played out, dreams come true. For all those who like it classic, the already aged Arabian Nights slot is made for you.
4.)

The NetEnt Live Casino


In the meantime, NetEnt is, next to Evolution Gaming, a real market leader in live gaming. There are now quite a few live games that you can access in reputable partner casinos. However, the same applies here as with all other live offers: Bets are mandatory!
If you prefer to play for free, your only option is to switch to virtual roulette tables. Qualitatively and technically, NetEnt really has to be praised for the now quite extensive live casino. The loading times as well as the performance of NetEnt Live are perfect for demanding players. In terms of portfolio, the provider cannot quite catch up with Evolution Gaming yet, but they are working tirelessly on the expansion.
The company is particularly proud of the new Live Sports Roulette – a combination of classic table games and real sports betting. The starting signal for the new type of live gaming was given just in time for the 2018 World Cup in Russia.
What makes NetEnt different from other providers?
NetEnt has a very high recognition value – even though the individual games often differ significantly from each other. You can call the developer a real pioneer in the gaming industry, which is streets ahead of many of its competitors. Of course, the biggest success can be seen in the entry into the Guinness Book. But this was ultimately only one of many milestones in the history of this group.
---


In terms of progressive slots, NetEnt holds back a bit. In the recent past, they have mainly developed slot games without jackpots. Nevertheless, the win rates and payout rates are quite good.
---
Another special feature are the many licenseswhich the label receives again and again. Thus, games are created that are based on various movies, fairy tales, or even the lives of real rock stars. That alone testifies to a high degree of high degree of seriousnessbecause, of course, no company would get involved in such a collaboration if they didn't know about NetEnt's core competencies and were sure that the developers would make the best out of the existing material. When NetEnt gets their hands on a license, designers, graphic artists and co. always make a highlight out of it. Graphically, sound-wise and also when it comes to game ideas, NetEnt is downright unbeatable.
Pros:Disadvantages:
Cinematic games
Licensed slots
High win rates
Solid payout rates
Million dollar jackpots
Life-like animations
Versatile game selection
Only a few jackpot slots
Small selection of table games
Even more fun with NetEnt Touch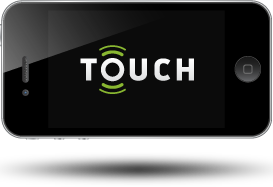 Good NetEnt casinos should always be your first choice, because there you have the option, NetEnt Touch to use. With the new form of mobile gaming you are completely spared long loading times and other hurdles. Technologically, the software is simply ingenious. In this point, NetEnt is clearly ahead of its competition. Especially devices with a small screen are transformed into a true gaming paradise thanks to NetEnt Touch, with all the conveniences you could wish for as a mobile gaming customer.
NetEnt FAQ
There is no question that NetEnt is a solid game developer. Of course, we still want to devote ourselves to relevant topics about the company at this point. Once all the answers have been collected from you, the decision for the aforementioned NetEnt casinos will be all the easier.
On which devices can you play NetEnt games?
Are there NetEnt downloads?
Can you play NetEnt games for free?
Is there a NetEnt bonus?
Are there NetEnt casinos with no deposit?
What is the payout percentage of NetEnt games?
---
1.)

On which devices can you play NetEnt games?


Basically, today it doesn't matter whether you use your PC, a Mac or the smartphone to play NetEnt slots and classics. The availability is on all known devices regardless of the operating system.
2.)

Are there NetEnt downloads?

Actually, there aren't. You play directly in the browser of your computer, cell phone or tablet without having to bother with a download. However, an app installation may be required – depending on which which mobile casino you choose.
3.)

Is it possible to play NetEnt games for free?


Of course! NetEnt pursues the goal of entertaining players in the best possible way. To give you a personal impression of the games on offer, the following are available for free most of the slots as well as virtual roulette for free. NetEnt live casinos, on the other hand, require a certain level of willingness to bet.
4.)

Is there a NetEnt bonus?

Most online casinos today are very generous. One or the other welcome bonus should therefore also be interesting for you. Mostly, however, NetEnt is included as a provider in multi-brand casinos. The starting credit is then ultimately directed at all new customers – no matter which games from which developer are preferred. NetEnt itself nevertheless always comes up with special promotions that are definitely worthwhile.
5.)

Are there NetEnt casinos without deposit?

Not only NetEnt casinos are offered that let you play for free – every now and then there are even bonuses without deposit for you. Especially games like Starburst are always in the foreground and you get lots of free spinsto get real winnings on the NetEnt slot.
6.)

How high is the payout ratio of NetEnt games?


We cannot name a blanket value at this point, as all NetEnt slots and classics differ in their RTP (payout ratio). Solid these odds always are, as there are only a few games where it is below 96%. Starburst alone sometimes throws well over 98% of all stakes as winnings. So, in fact, you can say that. NetEnt games are worthwhile in terms of odds and payout rates.
Our conclusion about NetEnt
The software developer has survived in the industry for more than 20 years now – a sign that the operators are still doing everything right today. Versatile games of the highest quality are a matter of course for the label. The focus is still on slot machines with and without special licenses. Due to the constantly new ideas, NetEnt manages to reach an incredible target group. And also as a live provider, it is now giving the competition a run for their money. It's not for nothing that NetEnt Live is repeatedly put on a par with Evolution Gaming a developer that has dedicated itself exclusively to live games.


The fact that NetEnt does not require a download is another plus point. You can get into the game with all devices and don't have to worry about anything other than the round bet, which can be played with both real money and as well as with demo coins can be placed.
Especially the high payout rates are of course a good reason to challenge your luck. The jackpot record was indeed set a few years ago by Microgaming a few years ago, but the NetEnt games are still not lacking in fabulous chances of winning. Especially for the new NetEnt Touch System, the provider earns a lot of praise. Real HD graphics on a smartphone, that's quite an achievement. Simplicity is always in the foreground. Players should not have to memorize the rules, but enjoy the game and look forward to the one or other win.
In Europe, there are only a few providers that are as successful as NetEnt. That alone clearly speaks for the Swedes, who can obviously do more than just design cabinets.


Another plus point: New games are constantly being added. Thus, boredom has no chance to creep into NetEnt casinos even in the long run. No sooner have you gotten used to one slot than others follow. The quality does not suffer in any way from the quantity.
Author: Joshua DavidsonRated: NetEntAuthor Rating: ⭐⭐⭐⭐ 92%