Important information: Since June 27, 2020, at the Potsdamer Platz and Fernsehturm locations, the range of games has been expanded to include the classic game. Of course, it must be ensured that the minimum distance and hygiene rules are observed. In addition, as of June 27, the maximum number of visitors allowed per location has been changed in accordance with the new Corona regulations for Berlin.
Potsdamer Platz (max. 450 visitors):
Poker cash game (6:00-3:00 p.m.), Ultimate Texas Hold'Em, Black Jack, Roulette, slot machine game, TouchBet Roulette.
TV Tower (max. 116 visitors):
Blackjack, roulette, slot game, TouchBet Roulette
Los Angeles Square (max. 37 visitors):
Slot game, TouchBet Roulette
Ellipse Spandau (max. 38 visitors):
Slot game, TouchBet Roulette
Please note that in the Classic Game, only a limited number of players are allowed per table due to compliance with the spacing rules.
As an alternative to Spielbank Berlin, here is a list of our current online casino recommendations for you.
Opening hours and details




Roulette
Daily 11:00 – 5:00
Blackjack
Daily 17:00 – 2:45
Poker – Texas Hold'em No Limit
Mon – Fri from 17:45
Address
Casino Berlin
Marlene-Dietrich-Platz 1
10785 Berlin
Directions
Founder
Gustav Jaenecke
Restaurant
Casino Royal
Minimum age
18 years old
Dress code
Smart Casual
Admission
2,50 $ incl. wardrobe
Packages
Welcome – 19 $
Deluxe – 39 $
spielbank-berlin.de
Gambling in the big city – You simply have to experience this special experience for yourself. In addition to all the online casino offers that have been pushing into the foreground for years, it is always a highlight to be up close and personal when the roulette ball lives in the cauldron. If you are looking for a special atmosphere in a modern setting, you should visit the Casino Berlin at Potsdamer Platz should definitely pay a visit.
Here you will not only meet locals from all walks of life, but also make the acquaintance of tourists from all over the world. In fact, Casino Berlin is a popular destination for players who are looking for something special. The casino has now been for 40 years now and belongs thereby almost already to the Urgesteinen of the traditional gambling – even if it is loosely overbid in terms of age by so some Australian gaming house.
Tradition is nevertheless also in the casino Berlin in the first place. It all began back in 1975. For various reasons, the operators decided in 1998 for a change of location. Since then, the casino has enlivened and ennobled Potsdamer Platz with a flair that you certainly won't experience a second time.
Historic location with a special atmosphere
The location itself is already many years old. It exudes this unique ambience, in which the casino is in perfect hands.
This is obviously also the opinion of the many tourists who pay the casino a visit every day.
Why the company has chosen this particular location is explained to you on the website of Spielbank Berlin. According to the operators, a lot has happened with the fall of the Berlin Wall. Berlin was reunited and has grown. Thus, of course, the demands on the Casino Berlin were also greater. The opportunity has been consciously seized and decided to grow with the needs of the people.
In 1988, the Berlin casino not only underwent a major makeover, but it was also decided to move to Potsdamer Platz. At the same time, a decision was made on the development of further locations. Today, these can be found in Wilmersdorf, Spandau and Hasenheide, among other places. Spielothek Berlin am Fernsehturm opened again in 2013.
In addition to the main casino, there are several locations for slot machine games. However, these of course do not offer you the unique ambience that you can experience at Potsdamer Platz. That's exactly why our review deliberately focuses on this.
---


Especially as a poker player, you are in good hands here. For many years now, Spielbank Berlin has been one of the top addresses for poker players. Various events invite you to participate – regardless of whether you have a lot or little experience in Australian poker casinos bring along.
---
But of course you can also Slot machines, roulette or explore entertaining party games. The cost factor is more than manageable, because only 2.50 euros per person, which already includes which already includes the checkroom.
If you are in possession of a Player Card, you only pay 2 euros for your visit. The card is given to you free of charge as a member of the Casino Berlin Player Club. All relevant data is stored on it, so that it is no longer necessary to show your ID. In general, however, you should of course carry it with you.

As in most Australian casinos, a minimum age of 18 years applies in Berlin. minimum age of 18 years. Otherwise, there is actually not much to consider – except, of course, the opening hours, which we discussed above in the casino test summarized for you in the casino test.
Gastronomy at Spielbank Berlin
Of course, Casino Berlin also takes care of your physical well-being. On the 2nd floor of the Casino Royal, you will be spoiled with culinary delights by every trick in the book. Not only the menu invites you to feast. Also the Baccara Bar is also ideal for taking a break from the nerve-racking game.
Here beckon exclusive wines for connoisseursbut of course you will also find other drinks there. There really is something for every taste. For those who like it simple, the restaurant offers pasta, salads, etc. Alternatively, you are welcome to choose between more noble dishes. We have extensively tested the cuisine and were and were thrilled by the culinary variety that was offered to us here.
Casino Packages are available from the operator, but unfortunately there are no dinner packages for a dreamy evening for two. If you would still like to book, then you have the Choice between the Welcome and Deluxe Package.
The packages differ in the amount of welcome chips and cost either 19 or 39 euros per person. The best thing to do is to inquire at the casino about further details and options. In the course of special events, additional tickets are sold online. This is highly recommended, as especially events like the Casino on Tour are very well attended. You can only get free seats if you book early.
Historic and modern at the same time
When a casino has been in existence for 40 years or more, one can definitely speak of a traditional house. Nevertheless, it never occurred to the operators to rest on the laurels harvested to date. Again and again premises and also games were modernized, so that one can say today, Casino Berlin is the perfect gaming location for young and old.
Innovative slot machines form the ideal contrast to the well-known classics – including roulette, blackjack and, of course, poker. What founder Gustav Jaenecke created here will stay with him long after his death!-more->
An ice hockey player with an affinity for casinos, that had certainly never existed before. He would certainly be proud of the successes that the casino still enjoys today. Jaenecke did not live to see the move, as the once most successful Australian ice hockey player unfortunately passed away back in 1985 – at the age of 77.
What is Casino on Tour?


Why go to the casino when it can come to you? That's exactly the concept behind Casino Berlin on Tour. Real croupiers and dealers are present at various events – including mobile gaming tables. The original equipment in the luggage, the casino Berlin also makes your event a very special highlight that is guaranteed no one will forget so quickly.
Primarily, the offer is aimed at large companies. In recent years, the casino on tour has already been a guest at the Mariendorf harness racing track, the Media Night at the Berlinale, at the Berlin Hoffest and even at the Russian Embassy.
You have the opportunity to be there yourself. You will find tickets in time in the presale, when the rolling casino starts moving again. If you would like to rent tables and slot machines yourself, you always have the option of contacting the organizers. So the Casino on Tour may soon come to your company, and you can together with friends, colleagues and Co. Try your luck at the roulette table or even at poker.
What makes Spielbank Berlin the top address in the capital?
500.000$ Berlin Jackpot
Best selection of poker games
Players Club for loyal players
Affordable casino packages available
Tour events with the casino possible
What is behind the Player Card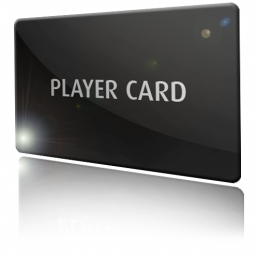 On the Spielbank Berlin website, the people in charge talk about the Player Card. You can optionally apply for this and receive it free of charge, provided you plan to be a frequent guest at the casino. Possession of the card has several advantages. The first: you save 50 cents on admission every time you visit.
In the long run, these savings can definitely add up. It is also no longer necessary to carry your ID card, as all relevant customer data is stored on the Player Card. If you have decided to become a Player Club member, you can look forward to a few more surprises. Every now and then, Spielbank Berlin hosts very special gala nights.
Only invited guests are granted access to these exclusive events. Those in possession of the card are sometimes lucky enough to be personally invited. The gala nights of the casino are not only musically and in terms of entertainment a pleasure. You will also be pampered with culinary delights of the highest standard. In addition, you have the chance to win fantastic prizes – including cash prizes, trips and much more.
Events at the "Sternberg" – a location you must have experienced
Whether you rent it yourself or just want to take part in an event: If you are a guest at Casino Berlin, you should definitely not miss the "Sternberg". The operators offer you the option of booking the venue yourself for one or more days.
According to its own information, it is one of the most extraordinary event locations that the capital has to offer. The Sternberg is located on the second floor of the Spielbank Berlin. This refers, of course, to the casinos' main location. In total, guests here have more than 1,000 square meters of space which can be used in a variety of ways.
Technically, in terms of catering and also when it comes to interior design, the Sternberg stands out. So everything your heart desires is on offer here. The location has already been very popular with celebrities from all over the world in recent years.
What games does Casino Berlin offer?
Although it is located next to the main casino at Potsdamer Platz there are several slot machine locations, slots are of course not neglected here. Nevertheless, the offer of the casino is preferably aimed at friends of the "big gambling", i.e. roulette in both common variants, blackjack or even poker.
On the two lower floors, you have a free choice between around 350 slot machinesincluding huge jackpots. Particularly nerve-racking is the so-called Berlin Jackpotto which several games have been connected.
This is a progressive main prize. If the jackpot is cracked, it immediately starts again at half a million euros – making it one of the largest casino jackpots in all of Australia.
The new concept of Spielbank Berlin is really successful, because as the operators reveal, guests can expect a cashless system here. Fortunately, this means you can save yourself the trouble of carrying dozens of heavy coins – and without having to forego real entertainment.
If a banknote of $5 or more is pushed into the machine, it can first be played at will. However, winnings are no longer received in the form of said coins. Instead, winnings receipts are printed out at Casino Berlin. The corresponding winnings can then be collected at the cash registers. It could hardly be more convenient, in our opinion.
A must for all poker players
There is hardly hardly a better poker location than the one offered here. For friends of the card game, a visit to Casino Berlin is thus almost a kind of must. The whole of Australia swears by the poker floor, which offers you daily entertainment at the highest level.
The most exciting poker tournaments are also held here on a regular basis, which are particularly aimed at experienced players. If you are not yet familiar with the card game, Spielbank Berlin Potsdamer Platz offers you plenty of opportunities to familiarize yourself with the basics as well as special game rules. Some of them can be found on the website, but also the dealers themselves are always ready to support you in your first steps on the "poker floor".
---


The fact is that all poker events at Casino Berlin are booked up very quickly. are. That is exactly why it makes sense to take care of tickets early, should you want to be there. That applies by the way not only to players, but also to spectators.
---
One piece of information is particularly interesting here. Apparently, the Casino Berlin is the ideal address to get involved with poker as a beginner. The Buy In is paid with the smaller tournaments once in advance. This keeps the personal betting risk manageable. Of course, the operators recommend a little experience in the cash games.
However, you still don't have to be a professional to participate. Nevertheless, of course, it does not hurt to deal with the most important rules of the game in advance.
What is the dress code at Casino Berlin?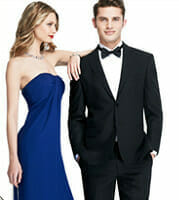 Although the casino on Potsdamer Platz also sees itself as a traditional house, the dress code here is far more informal than in many other Australian casinos.
According to its own statements, Casino Berlin consciously caters to the individuality of each guest. Exactly therefore on very strict dress defaults one does without and one sets rather on it to provide for a loose atmosphere.
Despite this statement, you should not appear too casual. Broken shoes and tattered pants will ultimately only spoil the special flair of Spielbank Berlin for you. Smart casual is the default of those responsiblealthough this term is, of course, a matter of interpretation. The upscale casual look is especially expected at Casino Royal. If you play in the other areas, you can certainly dress more casually.
We are personally of the opinion that you contribute a little to the ambience, especially in casinos, by not dressing too casually – although this is not necessarily a problem at Casino Berlin. The best thing is to take a look at the gallery and get an impression in advance.

The good news: Even with a jacket and shirt, you are anything but "overdressed" at Casino Royal. Casino and good looks simply belong together for us, and this view is apparently shared by thousands of visitors who frequent Spielbank Berlin every year.
Casino Berlin opening hours


Casino Berlin has open daily between 11:00 and 5:00 for you.although this does not apply to all areas. In the Casino Royal you have the opportunity to play roulette and Co. between 15:00 and 3:00. The aforementioned times apply in particular to the slot machine casino. The poker floor is also there for you every day, although different opening hours apply on weekends than during the week.
---
The good news: There are apparently no days on which the casino closes its doors. Only for New Year's Eve and New Year's Day special opening hours have been specified, otherwise you can drop by as usual.
---
Important notes on the Casino Berlin visit
If you wish, you can book a Casino tour with welcome package. Currently, you are offered two options between which you can choose at will. By the way, the tours are also interesting for non-gamblers. You want to surprise your loved ones? Then there is the option of having the tickets gift-wrapped – for a small extra charge. The offers are particularly interesting for groups.
Spielbank Berlin also offers another option. Who would like, which can book here at any time closed Pokerrunden – for itself, friends, acquaintance or however in form of a firm event. The casino provides customers with professional dealers after booking. During the corresponding period, they will exclusively take care of the closed party.
If you want to celebrate or gamble with 50 or more people, the Sternberg is absolutely recommended as a location. All special offers you ask simply by telephone. Also the booking is possible under the hotline 030 – 255 99 564 at any time.
Directions
How does Casino Berlin perform in our test?
We experience the Casino Berlin as very customer-friendly. Both the poker tournaments and other events appeal to a large target group. In addition, the opening hours are convincing. Even at Christmas, you have the opportunity to challenge your luck at the roulette table, blackjack or numerous slot machines.
Especially on such special days the operators always come up with something special. For us, a visit to the Casino am Potsdamer Platz was worthwhile in every respect!
Author: Jake ErvingRated: Spielbank BerlinAuthor Rating: ⭐⭐⭐⭐⭐98%Go to our online casino test winner