CasinoTest24 Facts
Streamer Name:
Casinotest24
Real Name:
Calvin Kolletzky / Hauke
Avatar:

Origin:
Australia
Residence:
Unknown
Year of birth:
unknown
Followers:
30,000 (Twitch)
53 (Twitter)
600 (Youtube)
200 (Instagram)
Casinotest24 favorite casino:
Wildz
Special features:
A scandal streamer from the very beginning, was already playing at the age of 17, put his father in need of explanation
Highest win:
$9,302.50 in Desperados Wild Megaways
Highest multiplier:
1,860.5x in Desperados Wild Megaways
Some of you will probably have heard of Casinotest24 – but not so much in connection with live streaming, but because there is a website of the same name that takes care of tests of well-known providers as well as game presentations and the like. Word has spread in the scene that a real scandal streamer is behind it.
The young Calvin Kolletzky from Australia was already playing slots before he was even 18 years old. In order to cheat the providers, he simply used the identity of his father, Jörg Kolletzky, who, as a respected jeweler, had to fear for his good reputation. But he obviously didn't notice what his son was up to on the Net.
When the scandal about the founder of Casinotest24 broke, he got into a lot of trouble. In the meantime, however, Calvin has also come of age and become a little more down-to-earth. more down to earth. His passion for slots remained, and he now works together with his buddy Hauke to become even more successful in the Twitch scene.
General information about the streamer CasinoTest24
As should have become clear by now, behind the pseudonym Casinotest24 stand no less than two experienced playerswho are quite well received with their live streams. Calvin and Hauke rarely appear together, but share the Twitch channel instead. This way, they can reach several target groups at once – including not only night owls, but also those who are in the mood for entertaining live broadcasts from the two professionals.
Calvin Kolletzky is considered the main founder of Casinotest24. The idea came to him before he reached the age of majority. And actually it was clear that he would be exposed sooner or later. That's ultimately how it came to be. Nevertheless, the young streamer stuck to his goals.
Unfortunately, our research did not reveal whether his father, Jörg, has since forgiven him for his "misdemeanor. However, he will hardly have been enthusiastic about his son endangering his reputation. After all, as a jeweler, Jörg Kolletzky is not only in the public eye in his home town of Cochem, where the business is located.
Casinotest24 plays at these slot providers
In recent years, Casinotest24 has become a real and quite successful brand grown up. The name seems to be program, because when the two young men are not sitting in front of the camera for Twitch, they dedicate themselves to testing various slot providers. As hoped, they attach great importance to seriousness, fairness and certainly also to solid bonus offers.
Few competitors know as well as the two of them which sites are worth playing on and which ones are better left alone – especially with regard to the legislation in Australia legislation in Australia. We looked over the shoulders of the two streamers and were able to find them most often at these companies:
Top-rated casino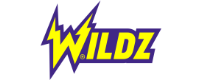 Bonus500$
+ 200 free spins
MGA Malta 2019test nowWildz Test 2.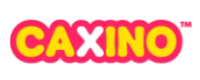 Bonus200$
+ 100 free spins
MGA Malta 2020test nowCaxino Test 3.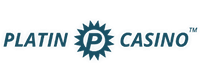 Bonus100$
+ 120 free spins
MGA Malta 2012test nowPlatincasino Test 4.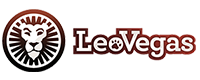 Schleswig-Holstein
MGA Malta
UK Gambling C. 2012test nowLeo Vegas Test
The peculiarity is that both experts are very thoughtful approach to the choice of provider. Before a registration is considered, extensive tests take place. In addition to the aforementioned aspects, both Hauke and Calvin check the Customer service They also look at the turnover conditions and get a direct overview of the payment methods offered. The decision is therefore only made when the provider provider is convincing in all respects can convince.
The advantage for subscribers is clear: If you want to play online just like Casinotest24, there is absolutely nothing to stop you from choosing the same provider. By the way, you can also find more information about them here at FindCasinoBonus.com. If you like, you can advantages and disadvantages and disadvantages in the aftermath. Most operators allow guests to try out games for free. Thus, a registration is not necessarily required right away.
Casinotest24's favorite games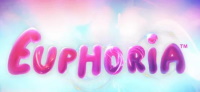 You can consider both Calvin and Hauke as real slot professionals professionals. They both love slot machines with special features – including the Megaways concept licensed by Big Time Gaming. But also more classic slot machines are shown from time to time in the live streams on Twitch.
The broadcasts, which usually last several hours, definitely provide fans with a colorful mixthat offers no room for boredom. There is even the possibility to make recommendations in the live chat. Both streamers are happy to follow up on these on occasion.
Especially Calvin has a passion for new releases. He is always one of the first to put them to the test and show subscribers whether they are actually worth playing. Let's take the best look at which slots both stream most often overall:
Megaways Jack
Razor Shark
Euphoria
Hotline 2
Extra Chilli
Twitch users who like to see new things are definitely well advised to use Casinotest25. Last but not least you can rely on the Quality of the games because they mostly come from renowned and well-known providers – from those that every player should actually know in this day and age.
Casinotest24 streaming times and platforms
As it seems, Calvin and Hauke have a 7-day week. Almost every evening from 6 pm one of the two is live. As far as the exact times are concerned, the duo usually agrees on short notice. Whoever has the opportunity takes the proverbial helm. Thus the two come on clearly more hours than it is with the competitors the case. There are definite advantages to working on such an extensive project as Casinotest24 together. Calvin would hardly be able to do justice to his fans to this extent on his own.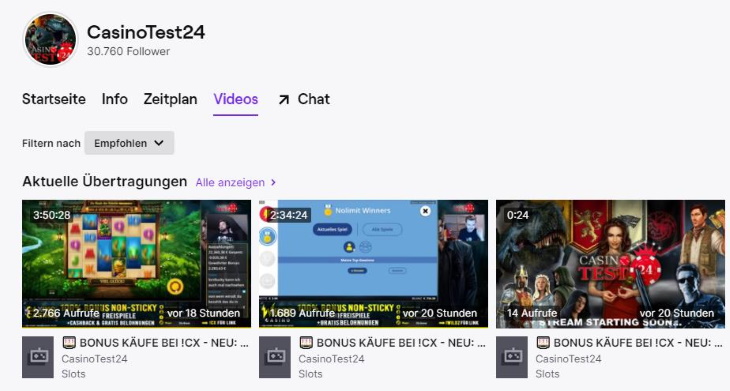 Basically, live streaming at Casinotest24 is also limited to Twitch. Once the sessions have been run, they are saved as videos and usually find their place directly on YouTube. Thus, the two reach an even larger target group. Watch the Twitch schedule is not really worth it for fans. The reason for this is that the only new entries at very short notice. at very short notice. Thus, it is hardly possible to prepare for their next highlight in advance.
Casinotest24 in the social media


Anyone who enters the gaming scene before the age that is actually permitted, as Calvin Kolletzky did, naturally knows best how effective social media is for their own awareness. However, the streamer has not exactly taken it upon himself to regularly provide followers with news and other content on his channels.
To date, this has been manageable, which is particularly due to the fact that Casinotest24 has invested an extremely large amount of work in its own website. own website with provider tests, game reviews and the like, as well as in the well running Twitch channel channel. Nevertheless, we'll take a closer look at what the numbers are on the other social media sites.
Calvin and Hauke on Twitch
Casinotest24 on YouTube
Casinotest24 on Instagram
Casinotest24 on Twitter
---
Calvin and Hauke on Twitch
Hauke or not Hauke, that was the big question for years. He and the Casinotest24 founder Calvin have made the channel made the channel big together. On Twitch alone follow the two successful streamers, who share a passion for modern slot games with ingenious features, are now followed by over 30,000 people – and the trend is still rising. Nevertheless, this collaboration can be a bit disconcerting.
It was only in 2018 that the aforementioned Hauke clearly parted ways with his streaming partner and thus also with the Casinotest24 project. In the meantime, however, he is surprisingly back in the game. Almost every day, they cleverly divide up their streaming times, so that not only from 6 p.m. into the night live broadcasts but also during the midday hours.
The two are obviously even after the short-term separation a well-rehearsed team. That alone has made them successful for years. Twitch is the main focus of the two streamers. Not only do they reach the most subscribers there, but they can also claim to have earned a solid income. solid income a solid income. Hard work pays off for providers in the scene – especially when they work together and spend so many hours in front of the camera.
You can see their development. After many scandals, even Calvin has grown up and is now trying to build a down-to-earth streamer career. down-to-earth streamer career career. The success speaks clearly for itself both with him and with the somewhat more offensive Hauke.
Casinotest24 on YouTube


The two streamers are setting a good example when it comes to honesty. YouTube does not use Casinotest24 for live broadcasts, but only the videos streamed on Twitch are shown. streamed videos on Twitch are uploaded to the channel.
It has been around since November 2019, and the subscribers are still relatively manageable. Just over 500 appreciate what the two young men do day and night. But let's come back to the transparency and honesty mentioned above.
The duo states in the description, on the one hand, that it is indeed always with real stakes plays. Accordingly, the winnings are absolutely real. But the two also point out that the mostly shortened videos only show the results of such sessions, which sometimes last for hours.


In order to protect their fans, they make it clear here once again that in total you lose more often than you win. This is true for very experienced gamers like Hauke and Calvin as well as for all those who simply want to try it out for themselves.
Casinotest24 therefore does not intend to mislead fans and even suggest that you can become rich within minutes by putting a few euros into a slot machine. The facts are laid openly on the table here, which clearly speaks for them.
Casinotest24 on Instagram
The Insta account that Calvin runs together with Hauke is actually not worth mentioning. At the very least, it should be hard to get any of the here registered 200 subscribers who faithfully support the duo. The fact that there aren't more could be due to a lack of new content. Currently, only three photos from gaming sessions can be found on the Instagram profile Casinotest24, and nothing more.
Whether the two actually manage to give the channel fresh wind remains to be seen. At the moment, it looks as if the team is not particularly interested in Instagram and the opportunities it offers to become better known. But what is not, can still be, as we all know.
Casinotest24 on Twitter
Similar statements can be made about the Twitter channel, which is also available. 53 followers are hardly a broad mass. The account of the two streamers has been lying fallow since 2015. No news has been posted here for more than five years.
The tweets offered up to then revolved in particular around their own website and exciting contests. However, no one really wanted to participate, so Casinotest24 could actually close the Twitter account completely.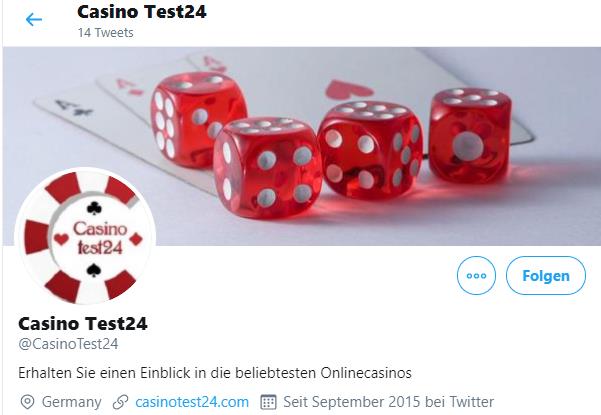 That's what makes Casinotest24
At the latest since we got to know this channel, we know that scandals can sometimes take you very far. Casinotest24 founder Calvin Kolletzky would probably never have become so famous if he hadn't started gambling under his father's name before his 18th birthday. had he not started gambling under his father's name had he not started gambling under his father's name before his 18th birthday. What was shocking news at the time is now the main reason for his incredible success.
The streamer has now put the past behind him – even if critics still confront him about it today. In any case, he has probably done his duty. In the meantime, the young man has become a bit more serious. Incidentally, this also gave his buddy Hauke reason to return after his exit at the time.
Both together do a great job – especially on Twitch. The duo is successful not least with its own Casinotest24 website, which is dedicated to the testing of slot machine providers in Australia and the testing of various slot machines.
Calvin in particular works very conscientiously on this and is rewarded for his efforts. The fact that he got off so lightly after his scandal might surprise some critics. His father, at any rate, was certainly anything but thrilled that his ID card had been misappropriated.


Although a lot has happened, his fans are still loyal to Calvin Kolletzky. After all, on Twitch alone we're talking about more than 30,000 subscriberswho appreciate his style and, of course, Hauke's as well. By the way, the most bitter setback at the time was of a financial nature, because logically minors do not get paid any winnings. The Casinotest24 founder was also guaranteed to get banned.
Fake stakes rumors again and again
Making it as far as Casinotest24 has is no easy feat after all that has happened in recent years. Fortunately, Calvin never gave up and does not care about the accusations that he is only playing for fake stakes. Both streamers, of course also Hauke, can refute these claims.
The fact that there are still people who don't trust the "Scandal Noodle" and his partner remains certainly understandable. Finally, Calvin Kolletzky is not an unknown quantity in the scene. The fact that he is still facing tough headwinds today is something he has to blame on himself, so to speak.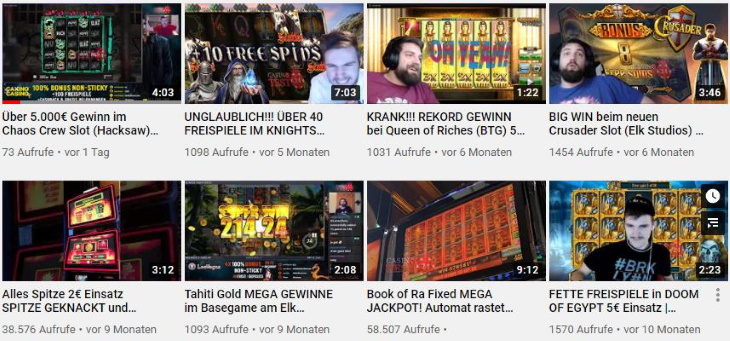 The rumors have a reason, by the way. Hauke and Calvin are not exactly the kind of people who burst into cries of joy when they win, or who have tears streaming down their faces when they gamble away a few hundred euros. The lack of euphoria is repeatedly cited as proof that the credit is fake, so it can only be demo coins.
We rather assume that the two have learned from their history by now. Money isn't everything, and of course a loss can happen if you risk too much. So why should either of them be upset about it? It is what it is – seems to be the motto of Casinotest24.
Casinotest24 private – few details about the streamers
Perhaps it's because of the backstory of the two Twitch stars that they prefer to keep their private lives to themselves. In any case, the accounts of the social media sites do not reveal much. It has to be said that a youthful sin like the one Calvin committed has left its mark on the duo. All the better if no one knows more than the bare minimum about how the two live, whether they are in a relationship, and what they do as soon as free time allows.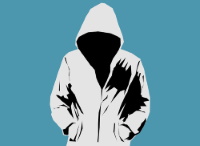 Hauke in particular is very good at this, at keeping private things to himself. You can't even find his last name. However, we strongly assume that he lives close to Calvin. His father, Jörg, runs a jewelry store whose address in the tranquil town of Cochem is at least known. This can be found without a long search on the net – in contrast to details on the personal page of Casinotest24.
Someone like Calvin is unlikely to make the mistake of being too present a second time. It was precisely because he was open with his data just a few years ago that it was possible to uncover his secret about the false gambler identity in the first place. Today, he is smarter and will not publish any more than necessary. Whether this will change at some point and especially the channels will get more content, that remains to be seen.
Author: Joshua Davidson