CasinoGirlz Facts
Streamer Name:
CasinoGirlz
Real Name:
Heidi & Virginie
Avatar:

Origin:
France
Residence:
Unknown
Year of birth:
Unknown
Followers:
29,000 (Twitch)
2.500 (Youtube)
1.500 (Instagram)
358 (Twitter)
CasinoGirlz favorite provider:
Stake Casino
Features:
Authentic young women with great impact. Love to chat with their followers
Highest win:
$18,920 in Book of Dead
Highest multiplier:
x37,840x in Book of Dead
Some of you may have heard of CasinoGirlz. Behind the pseudonym are the two friends Virginie and Heidi, who maintain a deep friendship – already for well over 15 years, as we could see from their posts.
Together, the young women, who are at home in France, a strong teamthat is bursting with energy. Their trademark is not only their good looks, although this should certainly be beneficial in terms of a growing fan base.
The CasinoGirlz haven't made it this far on their own. The fact that they now have almost 30,000 followers on Twitch alone. is certainly also due to the support of their moderator Micka, who can be seen on Instagram pictures from time to time. He's been watching the girls' backs for years and makes sure everything runs smoothly in the Twitch chat.
Both women have a charisma that is hard to find words for. With charming smiles and good humor they regularly go regularly live. The passion of the two French girls is obviously slot machines. However, as they have proven in the meantime, they are equally at home with classic table games such as blackjack. However, they take a back seat in the CasinoGirlz project and are only streamed when it suits the concept.
General information about CasinoGirlz
With CasinoGirlz, subscribers can expect the concentrated load of female power in one picture. While Heidi and her close friend Virginie split the times on Twitch, there's really no telling which of the two women will be better received by fans. Blonde or brunette, mischievous smile or a dash of humor, it's ultimately a matter of taste.
---


When it comes to their presence in front of the camera, the two don't give each other anything, and that is certainly one of the reasons why the two are becoming more and more successful in the Twitch scene.
---
We would love to know more about their age and other details. However, the CasinoGirlz are keeping a low profile when it comes to this data. Estimates are also virtually impossible when you look at the two in pictures on Instagram & Co. Much more important are the qualities that both Virginie and Heidi bring to live streaming. They simply know how to keep viewers entertained and always remain in conversation with all fans.
Which providers do the Casino Girlz play at?
Not every online casino that can be found on the French market is also available here in Australia. Nevertheless, our editors discovered various overlaps during their research – i.e. companies that offer games in most EU countries.
This is exactly what we would like to focus on now. Heidi and Virginie are basically concerned about their own safety and, of course, the protection of their deposits. All the more the two streamers attach great importance to official gambling licenses.
Of course, we immediately started looking for alternatives to the online casinos that the CasinoGirlz personally prefer and which, unfortunately, do not have the opportunity to offer players in this country as well with their most exciting slots as well as high quality classics to hide. So here now are the recommendations reviewed by our experts:
Best rated casino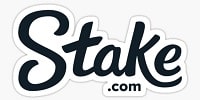 Bonus500$
Curacao Gaming 2017test nowStake Test 2.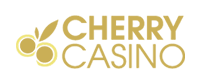 Bonus400$
+ 200 free spins
MGA Malta
UK Gambling C. 1963test nowCherry Casino Test 3.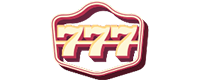 Bonus200$
UK Gambling C.
MGA Malta 2012test now777 Test
Play safe and fair, this is of course possible at any time at the addresses mentioned. You do not even have to invest much to realistic chances of winning to experience. Even the experienced streamers prefer to take it easy, according to experience. This even has the nice side effect that nobody accuses them of being fake.
Casinogirlz favorite games
Yes, Heidi and Virginie are into girly stuff. This is evident from the titles that are streamed by the two women particularly often. The variety of themes is exhausted, but whenever time permits, the two prefer to devote themselves to games that have been designed with attention to detail and where they are spared horror scenarios, shootouts, the Wild West or whatever. Candy, princesses and cats seem to be the duo's favorites.
As we were allowed to reveal, now and then they both play Blackjack. However, the table game does not have as much emphasis as machine games, which are about the more affectionate themes, humor and good humor. Some of the favorites we have summarized here:
Moon Princess
Live Blackjack
Sweet Bonanza
Feline Fury
With live streams that last several hours, CasinoGirlz logically do not only devote themselves to these five games. Accordingly, the list could actually be long. However, we deliberately want to limit ourselves, as this makes it a little easier for all our readers and CasinoGirlz fans to emulate them – which, by the way, would be possible around the clock with the providers shown above.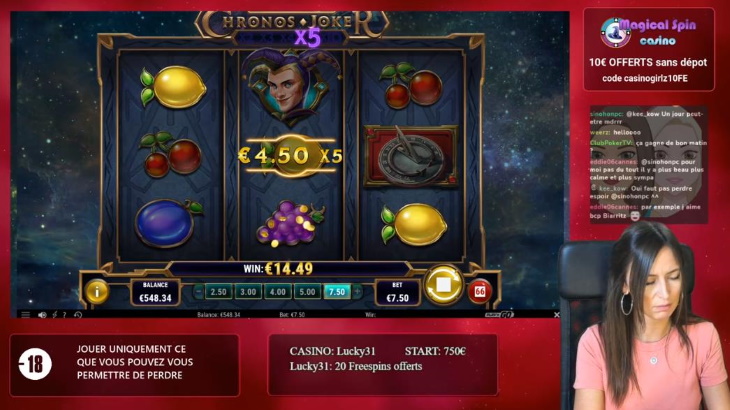 Casino Girlz streaming times and platforms


Heidi and Virginie are streamers who know exactly where it works best for them. That is and remains Twitch – even if some companies are now trying to set up similar concepts or streaming platforms.
Basically, this is where you meet them, because these alternatives are sometimes out of the question for the CasinoGirlz from France. Actually, a clever approach, since they are gaining more and more subscribers by doing what they like best: gambling!
So much for live streaming. Of course, word has spread all the way to France about which other social media channels are effective for marketing yourself and your career. That's why it hardly takes more than a few seconds to come across the CasinoGirlz on channels like Twitter, YouTube or Instagram. We'll soon show our readers what the two young women have in store for their fans and whether it's really all about streaming.
The Twitch schedule is always well filled for the two, as experience has shown.. Although the Casinogirlz don't stream every day, they are still available for their fans and regularly present new and old videos. fans and regularly present new as well as well-known games. In one point the duo differs from most of the competitors. Unlike those are Virginie as well as Heidi preferentially live in the morning – which, by the way, they rarely do together. The times are cleverly divided between the two to get as many hours together as possible.
Casino Girlz on social media
Casino Girlz on Twitch
Heidi and Virginie on Twitter
Casino Girlz on YouTube
Virginie and Heidi on Instagram
The subscribers are slowly but steadily increasing – and on all channels that Heidi and her close friend Virginie fill with content. This suggests that the two are on the right track with their CasinoGirlz concept. While the number of followers isn't exploding, that of course doesn't stop the French girls from building on their previous successes and continuing with what they love most.


Social media is extremely important these days to become better known sooner or later. The two obviously know very well when to captivate readers with which posts. with which posts. You can tell on all the channels the duo uses that they've made a conscious decision not to write random posts. The right dosage is more important than a flood of information, announcements and the like. What exactly we mean by that, we will now go into in detail.
---
Casinogirlz on Twitch


The two young women from France are building up their channel gradually and carefully. A few weeks ago, they had just under 20,000 subscribers, but this mark has now been broken. Currently almost 30,000 followers to watch CasinoGirlz play and stream playing and streaming exciting slots and streaming exciting slots.
As already mentioned, the two are not experiencing any explosive hype, but they are getting by safely with the affiliate income they generate. This is due in no small part to the many hours they stream.

To be able to deliver as much content as possible, Heidi and Virginie usually split up, so they don't sit in front of the camera together all the time. Their success so far suggests that they've done everything right.


Sometimes they stream in the morning, sometimes in the evening. In this way, the duo reaches different target groups, who are obviously pleased with how much is already being offered to them. Viewers from Australia should iat best understand French to be able to join in the conversation.
The streamers actually always respond to the texts in the live chat. However, it seems that they only speak their native language.
Heidi and Virginie on Twitter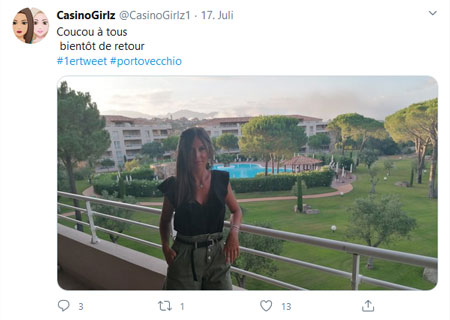 The CasinoGirlz have already set up the channel in mid-2013. What is lacking a bit here is content. Currently, the whole thing is limited to comparatively few tweets, which sometimes more often and sometimes less often find their place.
Most of the time, logically, it's about informing their 360 followers about the upcoming upcoming live streams streams. In addition, there are fantastic promotions in between, in which everyone can participate.
Virginie and Heidi didn't miss out, personal content be it photos of the beach, their horses or any other snapshots.
Their clear advantage is that both incredibly photogenic are incredibly photogenic. All the more reason for us to wish the Casinogirlz a larger fan base on Twitter. What they primarily do on Twitch should be noticed by everyone here as well.
Casino Girlz on YouTube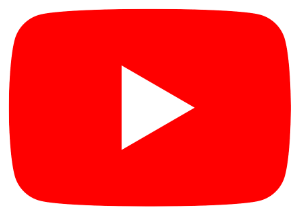 Of course, the CasinoGirlz have their own YouTube channel. And here, too, new followers are regularly added. Frankly speaking, there could be a lot more, but unfortunately there are comparatively few videos on this channel that were previously filmed on Twitch.
On average, the two Frenchwomen publish three new videos per month – not much compared to the streamers who are higher up in the rankings.
Particularly popular are the Twitch Highlights of the two. We're talking about moments that were extremely profitable and that may have surprised the streamers themselves. Such videos get several thousand views from the followers, which should certainly be beneficial especially for the wallet. Their own likability comes in handy for both women, as anyone who gets to know them is sure to like them.

The YouTube channel of the two women is not as young as suspected. It was set up back in 2018, but the two have only recently started uploading content related to their relatively young career as Twitch streamers.
The two are well aware that they have a lot of room for improvement in this area. So as soon as streaming brings in a little more followers, they'll be sure to see to it that the numbers go up here, too.
Virginie and Heidi on Instagram


Exactly here the two ladies deliver us a contrast program to their Twitch channel. The photos that Heidi and Virginie show us have nothing at all to do with streaming or slot machines.
Instead, they give their more than 1,500 subscribers a few private a few private insights and literally show themselves from their most beautiful side. As different as they look, they both come across as likeable in their pictures. By the way, this applies just as much to the poor guy who has to lug the girls' bags during the shopping trips.
In such nice company, it was certainly easy for him, who is introduced by the streamers as a moderator, to endure said tour. There's a lot to do when it comes to getting the young women to look their best in front of the cameras. Shopping at well-known stores is simply part of the job, and who looks better in bags than him?
Although the Instagram channel has nothing to do with the professional careerit is run jointly by Heidi and Virginie. This in turn proves how close the women are – even when there are no cameras rolling for a change. As mentioned at the beginning, the two have known each other for many, many years and are inseparable to this day.
What makes the Casinogirlz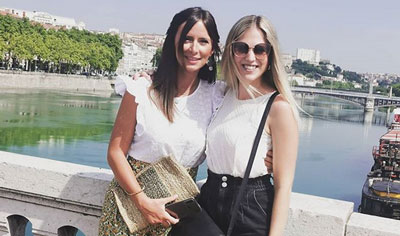 Both women are visually and character-wise very differentand yet they have had a special friendship for over 15 years. It is precisely this friendship that has led to the CasinoGirlz project getting off to a very good start within a short period of time. There are still not many subscribers on the channel, but it is precisely the cohesion that is the basis for further success, which will certainly not be too long in coming.
The fact that Virginie and Heidi are well received is due to their open nature. They are friendly to the fans in the live chat and respond specifically to comments, questions and game tips.
The two are by no means unapproachable, as is already known from some of their male comrades-in-arms on Twitch. Their openness creates a wonderful entertainment value on the channelwhich apparently not only we appreciate. Most of her followers wait in front of the screen as soon as the next live stream is announced.
You quickly get the impression that the women really love what they do – whether it's streaming sessions on Twitch, photo shoots for Instagram, or shopping tours where they make their host sweat with good humor. Apparently, not a minute goes by that the two spend privately without each other. Even the aforementioned Instagram account, which has nothing to do with Twitch info or highlights.is set up together.
The two don't provide any attack surfaces
It's hard to count how many streamers have already come under fire and how many have been accused of being nothing more than fakes. CasinoGirlz, however, are spared from just such attacks. This is certainly not only due to the fact that we are dealing with two real power women to do. Above all, they benefit from their transparency, and the stakes they play don't exactly give cause for doubt either.
Being authentic is obviously a fine art in this day and age. So it's all the better that Heidi and Virginie know exactly how to confront the community on Twitch so that they don't offer any room for attack.

Both play with passion, and as a viewer, you don't get the feeling that money is the women's top priority. Rather, they stream because they enjoy letting others share in their winnings and also losses.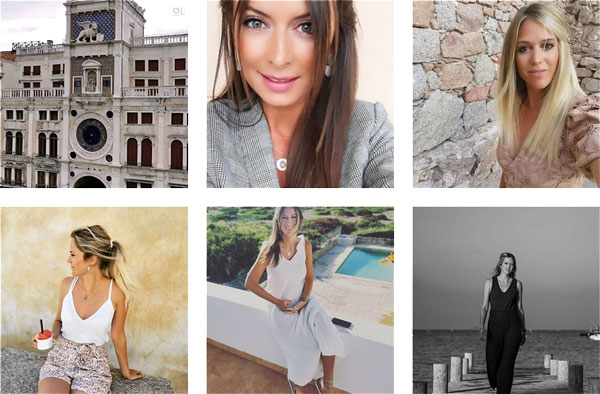 Casinogirlz in private – female power in every situation


After following the development of Virginie and Heidi for a few months now, we are sure that they will achieve a lot more on Twitch! Both bring an incredible energy in the field of live streaming and don't let themselves be put off even by setbacks.
Although the first successes are already visible, the women from women from France are down-to-earth. This is what makes them so likeable, which Twitch subscribers in particular appreciate.
We would like to see a few more live broadcasts and videos on YouTube in the future. In any case, both women are doing justice to the fans with their well thought-out concept, so that the numbers will certainly continue to grow bit by bit in the coming weeks.
Author: Joshua Davidson