The history of Yggdrasil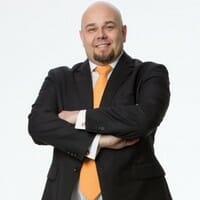 As already mentioned, Yggdrasil was founded by Fredrik Elmquist in Sweden. The headquarters are now located in Malta, but there are now other locations, including two in Sweden. Within a few months, the founder and his hitherto still manageable team took off. It was not particularly difficult for Yggdrasil to inspire players. The reason for the hype around this label are above all the extraordinary slot machineswhich were equipped with unusual features.
Gradually, the company has managed to open up new regulated markets – drastically increasing not only the product range, but also the number of employees.
In the meantime, Yggdrasil is no longer known only as a slot manufacturer, but also has lotteries, bingo games and many other categories that are all too which are only too gladly adopted by industry leaders among the EU online casinos and brought to the "man". Perhaps Yggdrasil also owes its rapid success to its choice of name. After all, the name originates from Norse mythology. Gods are said to have visited the Yggdrasil tree and drawn strength from it. The truth of the legend remains to be seen. The success facts at least speak for themselves.
Play the best Yggdrasil games for free
If you don't have any experience with Yggdrasil games yet, you will surely find more than enough opportunities to play the Watch slots and lottery classics, bingo and co. for free. This option is usually offered in all reputable online casinos with Yggdrasil software. Which games are currently particularly worthwhile, we want to look at directly.
The top 10 best Yggdrasil games are:
Holmes and the Stolen Stones
Power Plant
Valley of the Gods
Orient Express
Super Heroes
Golden Fish Tank
Cazino Zeppelin
Winterberries
Lucha Maniacs
Empire Fortune
---
1.)

Holmes and the Stolen Stones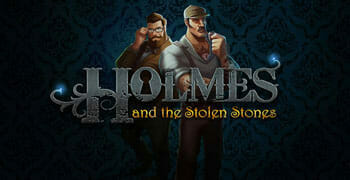 Who doesn't know Sherlock Holmes? In his honor, Yggdrasil has already released the Holmes and the Stolen Stones slot machine some time ago. As the title already suggests, you go on a search for stolen diamonds.
The game is played on ffive reels and 20 paylines. The goal is to form combinations from left to right. The keyhole acts as a bonus symbol in Holmes and the Stolen Stones. If you find this symbol five times, you win up to 10,000 coins.
In addition, the release was accompanied by a solid jackpot that adjusts to your round bet. Collecting a few thousand euros is quite possible as an amateur detective. You will be rewarded handsomely for finding the loot here in any case. Holmes and the Stolen Stones from Yggdrasil can also convince in terms of quality.
The support of Dr. Watson is guaranteed. But not only that. Many other symbols can also yield very high odds from time to time. For this, it is worth starting the hunt for the thieves.
2.)

Power Plant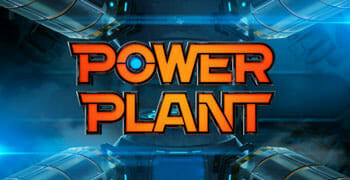 Power Plant is probably the most futuristic slot machine Yggdrasil has ever developed. At first glance, it doesn't look much like plants here. However, these are hiding in the neon symbols, which can easily enrich you with a whopping win.
Have you always wanted to know what our future looks like? Then Power Plant is made for you! You can imagine that at some point – possibly in a few hundred years – this look will be the common standard on our planet.
Best of all, let's get right to the specifics. Unlike most Yggdrasil counterparts, Power Plant slot offers you not just three or four, but eight rows of symbols. However, in order to activate them, you need to put some money into the so-called Golden Bet feature invest. How quickly the investment pays off surprised even us as experienced casino testers.
By the way, with more symbol rows the number of paylines increases up to 82. The probability of collecting combinations here is correspondingly high. Especially the theme symbols are worthwhile. There is also a wild card and various other features that you will get acquainted with faster than expected when playing Power Plant.
3.)

Valley of the Gods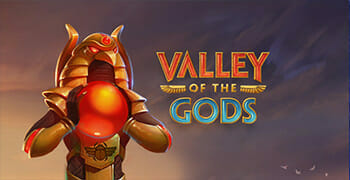 Apparently, it is an unwritten law that every software provider must release at least one Egypt slot. Yggdrasil has done this task with Valley of the Gods and has really gone all out to create the most realistic setting possible.
The Valley of the Gods slot looks different from the usual at first sight. The playing field is built like a diamond. There are five reels and 45 paylines in the in the base game. Again, the goal is to form combinations from left to right. You can bet between 10 cents and 100 euros per spin. Thus, the release should cover any budget.
When you get a win, you automatically get a free respin, which can also be worthwhile. The goal is to open more fields. In the best case scenario, you can then win on up to 3,125 winning ways so that it is almost impossible to leave Valley of the Gods without a payout. Whether the gods are favorable to you is something you can find out pretty quickly. After all, the required minimum bet is not exactly risky, and you are also allowed to get an impression for free.
4.)

Orient Express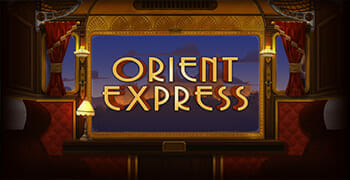 Do you like to travel? Then Orient Express by Yggdrasil is certainly an idea worth looking at. The provider takes you on one of the most famous trains of all times. There you can have a good time and explore Paris, for example, or but other well-known metropolises.
According to Yggdrasil, when playing Orient Express it is possible to win up to 20,000 coins to get hold of. However, to do so, you first have to manage to activate the free spins – by getting three to five scatter symbols.
There are not just boring wild symbols here, but complete wild reelswhich display the steam engine. It accompanies you through Istanbul, Belgrade and Co. among other places. A sightseeing tour worth taking? We think Orient Express is definitely a successful slot – and especially one that you won't find in this form on every corner. Thematically, Yggdrasil goes in a direction that is not yet as worn out as, for example, Egypt, fruits or other themes that you have already seen a thousand times.
5.)

Super Heroes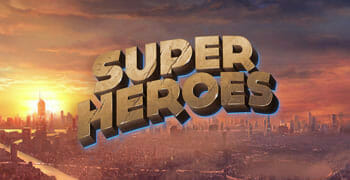 Super Heroes – as short and concise as the title sounds, there is so much excitement in the Super Heroes slot from Yggdrasil Gaming. Per round up to 35,000 coins for you. The setting itself impresses with its simplicity.
Five reels and 20 paylines form the basis for heroic game rounds in which there is a lot to discover. In any case, Super Heroes is not lacking in innovation. The Super Heroes feature alone will make your account balance explode.
In addition there are Wild Cards, Scatter and Free Spins. You can win up to seven free spins, while it is also possible to advance level by level to get even more out of the slot game. Although the Super Heroes slot comes without a progressive jackpot, it is worth investing a few euros in the slot.
We were especially impressed by the animations that bring the superheroes to life. There is a lot to be said for playing this slot – especially because winning is possible at any time, even with a small bet of 20 cents. even with a small bet of 20 cents per round. is possible.
6.)

Golden Fish Tank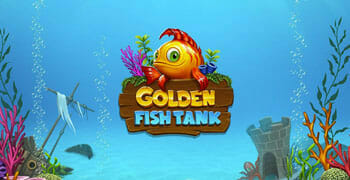 Do you like fish? Then you are well advised with Golden Fish Tank from Yggdrasil. Here everything revolves around the depths of the sea, in which not only colorful fish, but also familiar card symbols swim around. The developers have lovingly designed and animated the symbolism. The game is played on five reels and 20 paylines. Stakes are from 20 cents As usual, you have plenty of room to spend your money on your virtual dive.
A few thousand coins can definitely be picked up, whereby Golden Fish Tank is a slot with rather manageable odds at first glance. However, we were able to experience that this impression is deceptive in our practical test. The features are typical for modern slot machines. Golden Wilds complete combinations, whereby the golden fish as a scatter symbol is not interchangeable.
If you find it at least three times, you can win up to 6 Golden Fish Tank Free Spins, in which between 3 and 5 additional features are activated. You can win for example additional free spins, fish stacks, random wilds or multipliers.
7.)

Cazino Zeppelin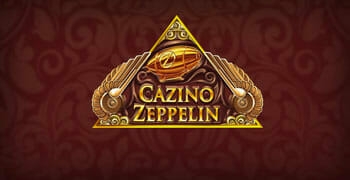 When playing Cazino Zeppelin, the name says it all. In a kind of zeppelin you fly through the air and quite quickly make acquaintance with strange protagonists, whom you probably don't want to run across in the dark.
The whole concept of Cazino Zeppelin is extraordinaryand that's exactly what creates this incomparable tension that will make you forget everything around you. First of all, the basics are not unusual for Yggdrasil games. You have 20 paylines on the five reels open to you.
The blue-haired woman takes over the game function and can be used universally in all combinations. The zeppelin, on the other hand, had to be given a task as well, of course. As a scatter symbol, he is responsible for awarding you with up to 20 Free Spins free spins. Otherwise, Cazino Zeppelin is actually a very simple slot that gets by without any wild bonus features. The fact that high winnings are still possible clearly speaks for the successful implementation of Yggdrasil Gaming.
8.)

Winterberries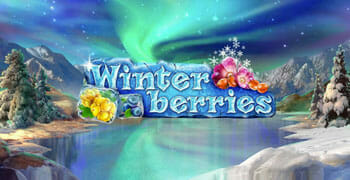 If you are looking for a cooling down, you should try Winter Berries from Yggdrasil. Here, it's not just about frozen fruit, but also about lots of winnings. In the base game alone you can up to 500 coins per line. per line.
The release is enhanced by Jokers, scatters and free spins. If you think Winterberries is nothing more than a classic fruit slot, you are sorely mistaken. The graphics are so well done that it's hard to get away from the Yggdrasil release even after hours.
Stakes between 25 cents and 50 euros you can place to your heart's content when playing Winter Berries online. Which betting option pays off the most depends a bit on chance. The best thing is to increase the bet slowly and see for yourself what effect this has on the winning odds. There are no other bonus features in the game, but we were still able to take home a few euros during our test rounds. It is worth playing Winterberries for the unusual visuals alone.
9.)

Lucha Maniacs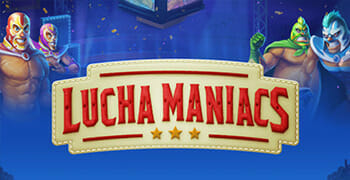 Lucha Maniacs is one of the younger slots from Yggdrasil, which convinces with tough wrestling martial arts and plenty of humor. The operators rely on a classic five-reel concept as well as 20 fixed paylines.
As usual, all combinations are formed from left to right. Various wrestlers will help you win. You should be all the more pleased when the protagonists make their grand appearance on the reels. Per round are payouts of up to 12,000 euros possible.
Of course, it takes a bit of luck to reach such sums. In addition, a little willingness to bet can't hurt. If the ring is seen multiple times, you will be awarded up to 30 Free Spins where different numbers of special functions can be triggered. We also recommend activating the Golden Bet. This will secure you even greater chances in the game. For all those who like to be entertained, Lucha Maniacs is recommended in any case.
10.)

Empire Fortune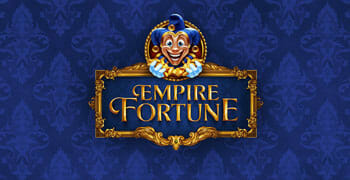 At first glance, Empire looks like an ordinary classic slot. The main role here is played by a jester that we have known from mechanical machines for a long time. The "Jester", as he is also called, has a lot going for him.
But this is only the beginning. Empire Fortune offers you both a hold feature and free spins. In addition, there is a chance to start the jackpot wheel and, with a little luck, secure one of three jackpots in the game.
Yggdrasil writes: "Should you hit two Bonus or Free Spin symbols, the reels with those symbols will be kept for the next spin. Changing the coin value will result in the loss of those reels. In Free Spin mode, the hold feature also results in an additional Free Spin."
The Jester himself provides Empire Fortune with up to up to 30 free spins with multipliers between x2 and x10. The blue egg triggers the jackpot round. Uncover three eggs, start on the lower level. With five eggs you land at the top and then of course have the chance to win the biggest possible prize, which at Empire Fortune is sometimes several thousand euros.
How safe are Yggdrasil casinos?
The provider is still relatively young, but of course not without reason enjoys a consistently consistently reputable reputation in the industry. You can be sure that the operators cooperate exclusively with reputable gambling sites and online casinos respectively. Security is guaranteed both in terms of transactions and when it comes to data protection. In addition, we have found that fairness is very good everywhere.
However, since there are unfortunately still many black sheep doing their mischief on the net today, you should indeed only rely on verified providers. There you can find the best Yggdrasil games in first-class quality and with solid odds. open to you. If something still doesn't seem quite kosher to you, then it makes sense to look again for testimonials. We recommend that you check out one of the reputable Yggdrasil casinos from our list to be on the safe side.
Yggdrasil game offer – what awaits you
In fact, the online portfolio of Yggdrasil Gaming is still relatively manageable. On the one hand, this is due to the fact that the provider is one of the younger ones. On the other hand, the developers take a lot of time to get the best out of the technological possibilities. Yggdrasil slots, for example, captivate down to the last detail. But the developer has also tried its hand at other game categories in the meantime.
Slots
Keno
Scratch cards
Lotteries
---
1.)

Slots


In most Yggdrasil casinos, it's the slot games that excite the crowds and keep players happy all over Europe. It is the innovative slots that have virtually revolutionized the gambling market since 2013. Around 60 titles are currently offered in well-known casinos. On the Yggdrasil Gaming website you can also find out which new slots are to be released in the coming weeks.
2.)

Keno


Unfortunately, we personally have not yet made the acquaintance of this section of Yggdrasil, but we could convince ourselves that the provider also has a lot to offer in the area of Keno. One of the most popular variants on the market is Medusa Ey of Fire Video Keno. The implementation alone inspired us. Once the eyes of Medusa start to glow, there is a lot for you to win. This is exactly what makes Keno so exciting despite its simple basics. If you fancy playing the numbers game yourself, you should keep your eyes open. The game version is still only offered in very few casinos.
3.)

Scratch cards


Yes, even the one or other Yggdrasil Gaming Scratch Card can be quite worthwhile for you. To what extent, you will also experience in selected online casinos. According to experience reports, the scratch cards of the provider pay decent sums, if you uncover three identical fields. Overall, the range of scratch cards is still manageable, but they are certainly presentable.
4.)

Lotteries


Especially popular is Lotto7. The difference with state lotteries in Yggdrasil Gaming's games is that you really can win money every day – and countless times. The bottom line is that these are instant games, where you have to tick numbers and wait for the draw, which follows directly afterwards. A little lacking in the casinos known to us are lottery versions of Yggdrasil. But what is not, that can certainly still become.
What distinguishes Yggdrasil from other providers?
As a newcomer to the industry, Yggdrasil has already prepared itself in the first months for the technological advances that await us in the coming years. On the one hand, the company is relying on HTML5 to make the attractive range of mobile games accessible to everyone. On the other hand, Yggdrasil is one of the few providers that offer ingenious 3D slots out. The portfolio may not be as gigantic as that of Microgaming and NetEnt, for example. For this, every slot here is definitely unique.
Pros:Disadvantages:
Unique game themes
Focused on mobile gaming
Modern 3D technology
Vivid graphics
Fair odds
Almost exclusively slots online so far
Yggdrasil FAQ
Finally, let's move on to the questions that may arise regarding the provider and its games. We have researched the answers extensively and summarized them for you in short form:
On which devices can you play Yggdrasil games?
Are there Yggdrasil gaming downloads?
Can you play Yggdrasil games for free?
Is there a Yggdrasil bonus?
Are there any Yggdrasil no deposit casinos?
What is the payout percentage of Yggdrasil games?
---
1.)

On which devices can you play Yggdrasil games?


The provider offers all its slots for mobile devices and the PC. Thanks to HTML5, there is no need for a download – no matter which smartphone or tablet you ultimately choose. Directly in the browser, the start the games without any problems. Yggdrasil convinces in terms of quality and performance.
2.)

Are there Yggdrasil Gaming downloads?


No. The company has developed all games in such a way that you are spared the download. Especially in modern Yggdrasil casinos, installable software is generally dispensed with today in order to reach the largest possible target group. The only requirement for a smooth gameplay is that you have a common browser.
3.)

Can I play Yggdrasil games for free?


Of course! On the company's website, the Yggdrasil games are available to you for free, just as they are in most of the partner casinos that you will find in our table above. That there are free game options ultimately testifies to seriousness. After all, Yggdrasil proves with realistic game conditions that there is nothing to hide – and that you definitely have a good chance of eliciting some hefty winnings from the games.
4.)

Is there a Yggdrasil bonus?


In many casinos you have the option to secure a starting credit. Mostly, a deposit is required for this. Free Spins without deposit are another way to watch Yggdrasil games without risk – and enjoy the chance of real winnings. However, the bonuses rarely refer to one provider alone. Most partners are multi-brand casinos. Here, it ultimately does not matter which slots you choose. The bonus is granted across the board and there are rarely restrictions on the choice of slots or but classics.
5.)

Are there Yggdrasil casinos without deposit?


Since there are free games, the casinos are also set up so that you are basically not required to make a deposit. All Yggdrasil providers are ultimately very reputable companies. Here you can look around without obligationbefore you make the decision to deposit money after all. Almost the entire Yggdrasil portfolio can then of course be put to the test without you having to invest a single euro.
6.)

How high is the payout ratio of Yggdrasil games?


A blanket answer to this can hardly be given, because every slot machine has a different RTP to show. This lies on average over 96% – whereby exceptions (mostly jackpot slots) confirm the rule. Overall, it can be said that both the payout rates and the win rates themselves are seem absolutely solid seem to be. Thanks to various bonus features, it shouldn't be too difficult for you to elicit some hefty winnings from the popular Yggdrasil games.
Conclusion on Yggdrasil Gaming
When the Nordic mythology around a tree turns into a software provider, you can be a bit skeptical at first. If you ever had any doubts about the seriousness of Yggdrasil, we would now like to take the opportunity to completely shatter them. Although the company has only been on the market for a couple of years, it is already considered a front-runner among software providers. All games are unique, captivate with first-class features and fair winning opportunities.


The good reputation precedes Yggdrasil and rightly so. We are even more excited to see what the operators will come up with in the coming months to keep their fans happy.
Author: Joshua DavidsonRated: Yggdrasil GamingAuthor Rating: ⭐⭐⭐⭐ 90%