Important information: The Bad Ems casino has reopened since the end of May 2020 after the temporary closure due to the current situation.
The offer for visitors is limited and there are access restrictions and strict hygiene regulations.
As an alternative to Spielbank Bad Ems, here is a list of our current online casino recommendations for you.
Opening hours and details




Slot machine game
Daily: 13:00 – 2:30
Roulette
Daily: 19:00 – 2:30
Black Jack
Daily: 7:00 p.m. – 2:30 a.m.
Closed

Good Friday
Memorial Day
Sunday of the dead
Christmas Eve
Christmas Day
On All Saints' Day the casino does not open until 8 p.m.!

Address
Bad Ems casino
Römerstrasse 8
56130 Bad Ems
Directions
Parking:
Parking garage at the Kurpark
Grabenstrasse 8
56130 Bad Ems
Minimum age
18 years of age
Dress code
https://www.spielbank-badems.de/
Casino Bad Ems is located on the banks of the river Lahn. Here, in the middle of the spa town, it is wonderful to relax and unwind. You can do just that not only by taking a walk along the riverbank, but also by visiting the casino. This is open to you open seven days a weekYou can read about the exact opening hours below.
Like most casinos, Bad Ems also divides the games into modern (Jackpot Corner) and classic. The slot machine casino welcomes you already at lunchtime, while the traditional table games are occupied for you only in the evening. A hobbyhorse of the company are the poker tournamentswhich are held every Sunday at Casino Bad Ems. Those who would like to participate can do so after pre-registration.
We will gladly reveal further information in our test. The casino is definitely one of the smaller ones in Australia, but it exudes an all the more charming flair. It is rare to experience traditional and modern entertainment in such a beautiful setting – and even more so in a spa house, which has been a listed building for many years.
Interesting even without casino games
If you are in Bad Ems for a cure or on vacation, you should experience the special atmosphere of the traditional casino the special atmosphere of the traditional casino. You don't have to be a gambler or have any experience to do so. The charming bar invites even guests without affinity for roulette and co. to stay. Here you can get the best drinks and have plenty of opportunity to exchange ideas with other visitors.
Even a trip with your partner is worthwhile. If you prefer to sit at the bar, your "better half" is welcome to try her luck at the roulette and blackjack tables poker or in the Jackpot Corner. So there is something for everyone.
Pleasant is that you can also do it with the dress code in the Casino Bad Ems is not too strict. We have provided you with all the relevant information below. Tie and bow tie can stay in the closet when you visit the casino Bad Ems. Is it your birthday? One more reason to stop by!
Birthday children receive free admission to the Bad Ems gaming center and can also look forward to a glass of sparkling wine. If you're planning to come to the casino with a group, it's best to contact the staff in advance – by phone or email – to reserve seats. This takes the stress out of it and also saves you long waiting times.
Casino building under monument protection
The Kurhaus, which houses the Casino Bad Ems, has been a listed building for a very long time. Here you can enjoy a historical ambiencepaired with modern gaming tables and not least attractive slot machines. Alone the inimitable scenery is a good reason to visit the casino in Bad Ems. For example, you can combine this wonderfully with a spa stay, because the city has always been one of the most popular health resorts in all of Australia.
The casino itself has been since the 19th century. In its present form, however, the operation has been running again only since 1987, because in the course of the war, the casino had to close its doors for quite a while. In the meantime, hardly anything reminds of these terrible times. Today, the Casino Bad Ems invites you to linger and gamble.
Rhineland-Palatinate is always worth a visit. Bad Ems in particular relies on spa guests and tourists, as the town has hardly more than 10,000 inhabitants. The listed building not only houses the traditional casino, it is also the landmark of Bad Ems, which exerts an incredible attraction even on guests without an affinity for casino games.
Unfortunately, only a few events at Casino Bad Ems
The Casino Bad Ems appears absolutely inviting, and it is its history that makes a trip there a real highlight. However, we have to say clearly that there are not nearly as many events at Casino Bad Ems as in the other casinos we have presented to you so far. This is another reason why Spielbank Bad Ems only made it to 9th place in our ranking. As nice as the casino is, there is a lack of Events with background music. The website hardly reveals any information. Many links currently lead nowhere, so you don't really have much more to do than look around the casino yourself.
At Casino Club, however, you'll find plenty of events & promotions for existing customers



Visit Spin Away

Bonus:

1000$

Rating:

Excellent

Establishment: 2020
Online since: 2020
Customers: fast growing

License:
Software:

NetEnt
Evolution Gaming
Push Gaming
Gamomat
NYX
Pragmatic Play
Thunderkick
Microgaming
BigTimeGaming
Relax Gaming
iSoftBet
PlayNGo
Playson
Red Tiger
Nolimit City
Wazdan
Stake Logic
High5Games
Rabcat Gambling
If you live nearby or are a guest in Bad Ems, then we can recommend a visit to the casino. There is a lot to discover here, especially in the classic casino. In addition there is the separate slot machine area with around 70 modern and easy-to-use slots.
The Bad Ems casino may not be the biggest of all time, but it is one of the oldest and at the same time most beautiful that we have visited in recent months. So let's hope that a little more will happen in the events area. After all, this would appeal to a new target group.
Poker at Casino Bad Ems
Who pokert gladly, is here above all on Sundays at the correct address. Every week, the casino in Bad Ems invites guests to sit 'n go tournaments – starting at 7 pm. The buy-ins are suitable for beginners as well as for experienced high rollers. It is recommended to learn a little about Texas Hold'em No Limit Poker in advance, because this is the variant that is decisive in the tournaments.
Fixed playing times for the Casino Bad Ems Poker tournaments do not exist in this version. The game always starts when 10 participants have taken their seats at the table. There is actually nothing more to consider.
Since, as already mentioned, there is little information on the website of Spielbank Bad Ems, you are welcome to contact the staff by phone or e-mail. They will be able to give you more detailed information about the playing conditions, costs and times.
Of course, you are also welcome to drop by during the week to prepare yourself for the tournaments. Just a few cents are enough at most tables. You definitely don't have to be a full professional to have a chance at the Texas Hold'em games on Sundays.
Other advantages of Casino Bad Ems:
Gambling in a historic setting
Visit also interesting for non-gamblers
Low entrance fee – Free on birthdays
Australian roulette available
Poker tournaments every Sunday
Australian Roulette – the highlight of the casino
By and large, Casino Bad Ems can be described as a small and yet very versatile traditional house. traditional house. All the more reason to pay the casino a visit. And there is even another reason: Here you can experience Australian Roulette, a game version that is rather rare to find, at least locally.
Anyone who has ever played in an online casino will certainly know the special features of this variant. Being there live, however, is of course a completely different incentive. Overall, a pleasant concept in the Casino Bad Ems whereby Australian Roulette is certainly only one of several highlights. You will be informed about the special game rules directly at the table.
Don't worry: In principle, you can expect a simple gameplay that is very easy to learn.
Are you interested in roulette? Then we can recommend the following casino



Visit NetBet

Bonus:

200$

Rating:

Excellent

Establishment: 2001
Online since: 2001
Customers: + 500.000

License:
Software:

1x2gaming
Amatic
Booming Games
EGT
Elk Studios
Gamevy
Hacksaw Gaming
iSoftBet
Leander
Microgaming
NetEnt
Nolimit City
PlayNGo
Playson
Pragmatic Play
Oryx Gaming
Red Rake Gaming
Red Tiger
Stake Logic
Wazdan
Yggdrasil Gaming
Amaya
A side trip to Mainz and Trier is worthwhile
Casino Bad Ems is part of a casino group that also includes the Trier and Mainz locations. If you like, you can of course take a look at these two casinos as well. There is even more to discover here than in Bad Ems – at least when it comes to events. Whether the spa town at the foot of the Lahn will eventually follow suit remains to be seen.
But let's get back to what the Spielothek Bad Ems has to offer. There is clearly no shortage of gaming options here. We'll be happy to go into these in a little more detail in a moment. Basically, you can also spend a nice evening at the casino as a guest – best of all, of course, by taking advantage of the attractive group offers.
A personal conversation with the operators or employees is sometimes very useful. This way, you will find out what else is waiting for you besides the classic game and the jackpot center. This will certainly make the decision to travel to Bad Ems a bit easier.
What games are available at Casino Bad Ems?
Australian Roulette aside, there are of course a few other gaming options available to you at Casino Bad Ems. Australian Roulette works almost exactly like the French variant, so it is easy to learn. Besides that you have the possibility play poker – and of course not only in the course of the tournaments that take place on Sundays.
The Jackpot Center offers you a free choice of around 70 slot machines. As the name already suggests, you have the chance to crack one or the other pot. Whether or not you succeed is, of course, also decided by chance alone at Casino Bad Ems.
Of course, you don't have to do without Blackjack here either. The tables open at 7 p.m. and are and are available either until 2 or 3 o'clock, depending on the day of the week. You can tell by the number of tables and machines that Casino Bad Ems is not exactly the biggest casino ever.
Nevertheless, most guests feel they are well entertained, and there is no lack of excitement here either, thanks to the aforementioned jackpots. A clear plus point isthat the machines are regularly replaced with newer slot machines replaced. Thus, you can enjoy modern games that are technically and visually flawless.
Good accessibility by car
The transport accessibility for passenger cars is quite good. You have the possibility to park your car in the parking garage of the adjacent spa park. From there, it is only a few meters that you have to walk to the Bad Ems casino. Public transportation is also availableHowever, the infrastructure of the spa town can only be compared to that of a large city to a limited extent.
It therefore makes absolute sense to decide to travel by car or to order a cab. The latter is especially useful if you are spending a long time in Bad Ems and are staying, for example, in one of the nearby hotels.
What is the dress code at Casino Bad Ems?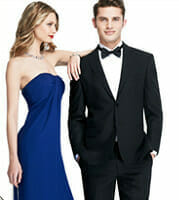 Already at the entrance you will be informed about which clothing is allowed in the casino Bad Ems and which is not: A well-groomed appearance with appropriate clothing is expected for all players who want to visit the Classic Gaming area. You do not have to wear a jacket and tie for this, even a decent pair of jeans is allowed. Motorcycle clothing, sportswear, T-shirts and shorts are not welcome in the Bad Ems casino.
In short: You should wear the shirt in any case, in the vending machine area a decent polo shirt is sufficient. Preferably guests with long-sleeved clothing are seen. So you can say the upscale leisure look is simply a must at Casino Bad Ems – but that should go without saying.
The good news is that you don't have to wear jackets if you don't want to. There is no ban, of course. The aim of the casino is that you and all other guests feel completely at ease. This only works if everyone adheres to etiquette.
What are the opening hours at Casino Bad Ems?
The casino opens daily from 7 pm, the slot machine casino is already available from 1 pm. There are differences above all between the weekdays. On Fridays and Saturdays, you are welcome to stay an hour longer at Casino Bad Ems, namely until 3 o'clock.
During the week and on Sundays all areas are closed at 2 o'clock. In this respect, the casino is not too different from its counterparts that we have tested so far. You definitely have more than enough time to spend extensively on slots and classics.
Is there an access restriction at Casino Bad Ems?
As a matter of principle, you will be admitted to the casino only from the age of 18. For this very reason, every guest must always carry an ID and show it at the reception. Since identification is mandatory, you will not be allowed to enter without it – even if it is obvious that you have already reached the age of majority. The staff is always required to show identification.
Admission prices are listed on the website of the Casino Bad Ems is not mentioned. It can therefore be assumed that you will be admitted free of charge – at least to the Jackpot Center, where the 70 slot machines mentioned above await you. Even otherwise, the costs are kept within limits. Slots can be played partly from one cent per payline, blackjack and roulette tables are open to you from a few euros.
Directions to the Casino Bad Ems
How does the Casino Bad Ems perform in our test?
Small but nice – that's actually a perfect way to sum up the Bad Ems casino. The operators provide a very pleasant, chic ambience which fits well with the listed building. Visually, the casino is somewhat reminiscent of ancient Rome.
The interior is much more modern. The gaming tables make a good impression, and even the slot machines are not outdated, as one might fear. All in all, the Bad Ems casino cuts a good figure and has therefore rightly landed on our ranking list.
Author: William BrownRated: Bad Ems CasinoAuthor Rating: ⭐⭐⭐⭐ 91%