Jarttu84 Facts
Streamer Name:
Jarttu84
Real Name:
Jari Lahtinen
Avatar:

Origin:
Helsinki/Finland
Residence:
Tallinn/Estonia
Year of birth:
1984
Followers:
53,887 (Twitch)
913 (Twitter)
42.700 (Youtube)
3.373 (Instagram)
2,415 (Facebook)
Jarttu84 Favorite casino:
Wildz
Specialties:
Enjoys playing chess successfully in addition to slots, exudes a special calmness
Highest win:
$75,657 in Dead or Alive 2
Highest multiplier:
8,408x in Dead or Alive 2
Close but with a lasting impression has also Jarttu84, who in real life is Jari Lahtinen in real life, made it into our Top Streamer Ranking internationally. He's not a follower millionaire yet, but we're sure that the thirty-something can now make a good living from what he earns on both Twitch and YouTube.
If his nickname is anything to go by, Jari born in 1984 1984. His home is the Finnish capital Helsinki. According to some information, it seems that he has since emigrated and lives in Estonia.
The streamer's biggest passion is definitely slot machines. Nevertheless, he also has many talents, as he impressively proves on his various social media channels. As he says himself, on Fridays he prefers to devote himself to alternative online gamessuch as Path of Exile, Starcraft 2 and of course League of Legends.
The latter game is apparently not only in vogue with streamers. Jarttu84 has no shortage of followers and fans. Where and when you can look over his shoulder while playing and what makes him tick, more about that in a moment.
General information about Jarttu


Apparently, people in Scandinavia are just as fond and passionate about gaming as we are. After all, Jari Lahtinen aka Jarttu84 is far from the only streamer who has his roots in Finland. However, he is a bit different from his fellow streamers, because his stakes are absolutely outstanding. With good reason, the provider calls himself a real high roller. This also explains why he is targeted by critics every now and then. Whether these are really fake games, we will illuminate a little more in detail later.
It's not just enthusiasm that has led Jarttu84 to success in the Twitch scene. Fans especially love his friendly and funny nature. His grimaces inevitably bring a smile to your face. And if we didn't know any better, we'd say we were dealing with a real Viking. Jari can't really look evil. Rather, he makes viewers laugh, which is exactly why they keep coming over to watch him play on Twitch.
Which casinos does Jarttu84 play at?


Most of the providers the streamer deals with are actually not from Finland or Estonia, but have their licenses in Malta obtained. Among them are many casinos that we have already tested in great detail. These impress with a huge selection of games, attractive bonus programs and last but not least by their fairness. Solid win rates are just as natural for the operators as profitable payout rates.
Jari is a bonus hunter of a special kind. He is therefore interested above all those casinos that not only give a starting credit, but where you as a customer again and again of campaigns and bonuses can profit. Here are a few examples:
Best rated casino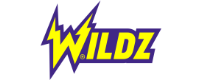 Bonus500$
+ 200 free spins
MGA Malta 2019test nowWildz Test 2.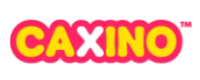 Bonus200$
+ 100 free spins
MGA Malta 2020test nowCaxino Test 3.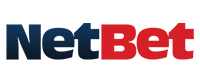 Bonus200$
+ 500 free spins
MGA Malta 2001test nowNetBet Test 4.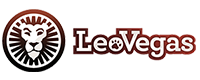 Schleswig-Holstein
MGA Malta
UK Gambling C. 2012test nowLeo Vegas Test
As already mentioned, the complete test reports are available on FindCasinoBonus.com. They should help to get a first impression. Of course, we can't take the decision itself from anyone, but we know that you can't go wrong with any of the listed providers. Seriousness, variety and fairness are a matter of course for all operators.
Jari Lahtinen's favorite games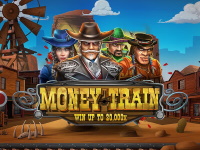 Jarttu84 says about himself that he plays slot machines preferred. We can agree with that at least to a large extent, because there are also other categories that the streamer deals with from time to time. Roulette, Poker, blackjack – there is apparently nothing that Jari can't do. Nevertheless his fans enjoy above all hours of slot sessions, and they definitely go down very well.
Before we digress, we would like to point out a few titles that are often seen in the live streams:
Money Train
Who wants to be a Millionaire Megaways
Gonzo's Quest Megaways
Star Clusters
Reactoonz
If you consider that the Finn usually spends several hours a day in front of the cameras, this list could probably go on forever. After all, Jarttu84 also likes to give newer games a chance. The list shows that live games play an important role for the Finn: Besides slots, live games play a role for the Finn – not too big one, but still, this fact doesn't want to be completely disregarded, of course.
Jarttu84 streaming times and platforms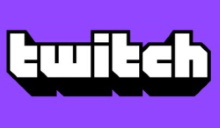 No well-filled schedule, but a statement is offered by Jarttu84. Like most streamers he relies solely on Twitch as a platform. Here he writes that every day a live broadcast is offered. Few exceptions confirm this rule, because of course the Finn should be allowed to take some time off now and then – or even a vacation in Las Vegas.
When Jari streams, it's usually in the late evening hours. later evening hours. The ideal opportunity for his almost 54,000 subscribers, to ring in the end of the day. Night owls especially get their money's worth.
Other platforms besides Twitch are logically just as familiar to the streamer. However, he doesn't use them for his live broadcasts, but only to inform fans all over Europe and the rest of the world about new promotions, streams and the like. We'll get to how he's positioned in terms of social media right after this. The fact that Jarttu84 doesn't use YouTube's streaming function doesn't surprise us at all. As far as that's concerned, it simply performs significantly worse than Twitch.
Jarttu84 on social media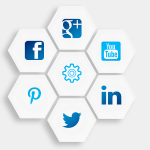 Jari Lahtinen isn't the first streamer to make a name for himself on social media, of course. He has most of the channels linked to his Twitch accountbecause he is primarily interested in becoming better known as a streamer worldwide.
The follower numbers are not yet the highest ever, but in fact all accounts are developing in small steps. Success is a marathon, not a sprint – a motto that Jarttu84 is well aware of.
To take the confusion out right away: Many subscribers just affectionately call Jarttu84 J84. This makes it a little easier to write about him and with him, because everyone in the scene can relate to the abbreviation. Jari gives us private insights on social media in between, although these don't say too much about what he does when he's not playing. Let's take a look at it all in detail right now.
Jarttu84 on Twitch
Jari on YouTube
Jarttuslots on Facebook
Jarttu84 on Instagram
Jari Lahtinen on Twitter
---
Jarttu84 on Twitch
From the numbers, you can directly see that Jari is focusing on Twitch, while the other social media channels are taking a bit of a back seat. Today, the streamer can boast of just under 54,000 subscribers can look forward to. So his goal should be to crack exactly that mark in the coming months.
With his charming and humorous manner, this should be an easy task, especially since new people keep discovering his channel on Twitch.
The streamer Is nocturnal. As already mentioned, his broadcasts start late in the evening and sometimes last until the early hours of the morning. This is how he reaches the right target group, although others would certainly like to see live how it goes for the Finn at slots like Reactoonz & Co. He at least provides them with finished streams as videos. To watch them, you don't necessarily have to go to YouTube, but can easily click on the corresponding section here.
Jari on YouTube


Jarrtu84 runs the YouTube channel as a Twitch streamer. As expected, Jari does not use the in-house streaming function, but only uploads videos that were previously streamed live on Twitch.
As far as that is concerned, the provider's business is no different from that of its competitors. In fact, the numbers are quite impressive. In the meantime, Jarttu84's YouTube channel is about to reach the mark of 43,000 subscribers. That's something someone will have to do to catch up with him.
The fact that Jarttu84 doesn't publish new YouTube videos every day hardly seems to bother his fans. Most of them prefer to watch the Big Win Videos videos. Some of them have already been viewed around 1 million times clicked. If you know a little about the platform, you'll already know: In addition to Twitch, Jari also earns a considerable amount of money on YouTube. He can certainly live off that without any problems.
Jarttuslots on Facebook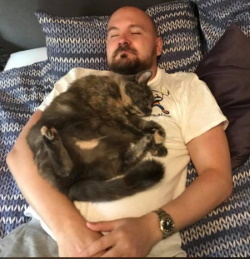 For many international streamers, Facebook plays a rather minor role, because the channel is only suitable to a limited extent for advertising live streams. Jari Lathinen, aka Jarttu84, seems to see things a little differently.
The fact that his posts are well received is indicated by the 2.400+ loyal subscribers. In addition to these, the Finn has more than 2,000 likes, which are something like proof of his Facebook success.
Jarttu84 dedicates the channel primarily to his passion for slot games. He also lets fans share his travels with fans. Last year, for example, he logged off for several days because he traded his cameras for Las Vegas.
There is nothing more ingenious than experiencing the city of gambling live. Even the best best casinos even the best casinos where Jarttu usually plays have a hard time keeping up – at least in terms of atmosphere.
Jarttu84 on Instagram
Of course, Instagram is not a streaming platform. Nevertheless, the good-humored Finn doesn't miss the opportunity to promote his Twitch channel here. At the same time, he provides his more than 3,000 subscribers bonus promotions, which can also be found on the provider's website. So if you need a little extra credit or are in the mood for events, you've come to the right place.

At the latest when you look at the "officialjarttu84" Insta channel it becomes clear that even a busy streamer like Jari has a private life. At least that's what the many photos that the Finn regularly posts suggest. Sometimes he's bare-chested on the beach, and sometimes he's showing off his skills at a real poker table.
Like most of his peers, Jarttu is a versatile player. His passion for gambling, however, keeps him going even in his spare time.
The young vendor's grimaces are legendary. Sometimes Jari looks like a real Viking. His likeable manner accompanies the streamer everywhere. His friends, with whom he likes to be photographed, appreciate this just as much as his fan base.
Jari Lahtinen on Twitter
The fact that Jarttu84, aka jarttuslots, has only just over over 900 people on Twitter, the Finn is definitely not deterred. Whenever he has the chance, he delivers tweets on his channel, which are almost exclusively focused on the upcoming Twitch Live Streams related.
So basically, he does nothing but advertise, and it seems to be having an effect. At least, that's what the growing numbers on the streaming portal indicate. Twitter is therefore ideal for spreading news.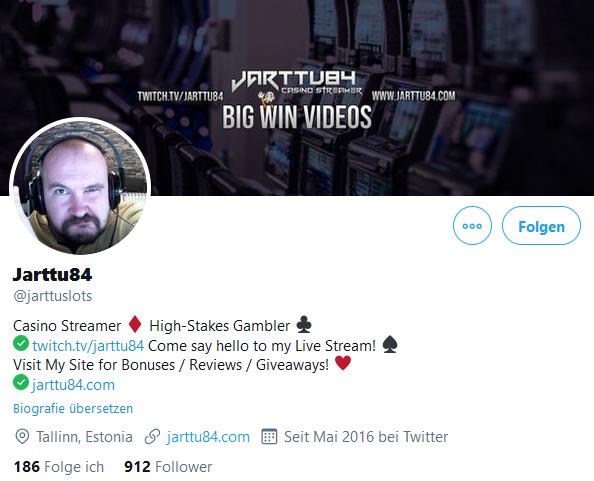 The most important information we were able to extract from the Twitter channel concerns his place of residence. It seems that Jari is no longer living in Finland, but has emigrated to Tallinn, Estonia. emigrated to Tallinn, Estonia.. Otherwise he describes himself here as high stakes gamblerwhich sums it up quite well. In any case, Jari is not afraid of high stakes. He reveals how much he likes to gamble to both Twitch subscribers and all those followers who support him on Twitter.
This is what makes Jarttu84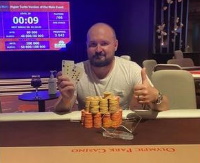 The Finn, who has chosen Estonia as his new adopted country, is interested in coziness and humor is hard to beat. His grimaces have reached cult status in the Twitch scene. Nevertheless, he prefers to be level-headed, because anything else would be fatal considering the stakes that Jarttu84 regularly invests here.
From time to time, it may be a higher amount, but his bets – compared to other streamers – keep a normal framework. Jarttu84 is not someone who gets in with 1,000 euros. It is more important for him to remain realisticso that his fans can easily emulate him.
Jari is a gamer through and through, although we definitely can't accuse him of addiction. It's just the fact that the Finn doesn't miss the chance to play at the local tables. local gaming tables local gaming tables. Poker is his passion besides slot streaming, which he likes to share with his followers in videos and photos. There is no question that the streamer has steam. However, he rarely lets off steam. As already mentioned, Jarttu84 prefers to take the moments with humor, which may not run optimally.
Are there any fake accusations about Jarttu84?
Jari is one of the few streamers who rarely gets rarely get caught in the crossfire of the scene critics. Of course, even he can't completely absolve himself of fake accusations. Every now and then, there must be people who accuse him of such things and think that he is merely playing with play money. Experts in the industry have addressed this allegation and were ultimately able to refute it.


The only thing that speaks against fake bets is the fact that Jarttu84 does not invest an inhuman amount in his slot streams. Sure, he also risks something, but stakes beyond the 10 Euro mark are rather the exception than the rule for him.
On the whole, Jarttu84 is one of the few scandal-free streamers. scandal-free streamers. People love him for his authentic and humorous way. In addition, he does everything he can to spoil his fans with ever more exciting content. In doing so, he by no means keeps to himself, but generally likes to engage in conversation and thus ensures lively interaction with all those who write to him in live chat.
Jari Lahtinen private – not only at the slot a pro
Gaming is apparently in Jarttu84's blood. The Finn has already started with it before Twitch existed. However, not only slots, poker or blackjack are meant. He also demonstrates incredible calmness when it comes to chess, which has already brought him many a win. Jari regularly visits sites like Chess.com. The streamer takes enough time for this hobby, and that, of course, also when he is active on Twitch every day every day. After all, a balance never hurts. Unlike playing slots, chess requires the utmost concentration.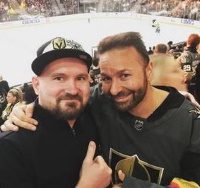 Unfortunately, not too much is known about Jari Lahtinen's private side. That he has a private life is at least beyond question. If you look at his Instagram account, the thirty-something likes to spend it with friends. He has apparently made traveling halfway around the world a hobby.
The streamer is even said to have been to Australia. And of course, Malta couldn't be missing from the itinerary. After all, the island is something like the home of his favorite casinos.
For many years, the Finn has fought hard for his success. The luxury he allows himself now and then is something he can be proud of. Jari is particularly proud of his car, as he shows his fans. Apart from that, one can still state that Jari is very down-to-earth despite his fame. very down to earth remained very down-to-earth.
Author: Joshua Davidson