Urgent information for visitors: After the temporary closure for cause, Spielbank Wiesbaden has reopened since the end of May 2020.
The wearing of mouth-nose protection or a face shield visor is mandatory, in addition, strict hygiene measures are to be observed.
The offer is still limited, for example, there are no poker tournaments yet. Group visits are not permitted. Due to a maximum possible number of visitors, there may be admission restrictions.
The casino itself regularly informs visitors about current developments in the crisis period.
As an alternative to Spielbank Wiesbaden, here is a list of our current online casino recommendations for you.
Opening hours and details




Slot machines
Daily from 11 to 4
Classic game
Sun to Thu from 2:45 to 3 pm
Fri, Sat and before holidays from 2:45 pm to 4 am
Restaurant
Daily 18 to 1 o'clock
Closed

Good Friday
Memorial Day
Sunday of the dead
Christmas Eve
Christmas Day
Maundy Thursday only until 0 o'clock

Address
Wiesbaden casino
GmbH & Co. KG
Kurhausplatz 1
65189 Wiesbaden
spielbank-wiesbaden.com
A jackpot of over 18 million euros, Super Roulette and many other highlights gave us reason to visit Spielbank Wiesbaden in person and see what else it has to offer. The fact is that this casino is one of the oldest at all. Already at the beginning of the 18th century the state Wiesbaden found to the gambling.
At first, gambling was only done in pubs, but soon a gigantic casino was built in the Kurhaus, which today consists of two areas for friends of classic tables and slot players.
Wiesbaden is also a popular health resort, attracting entire families with spas and various attractions. If you're ever here, you should definitely plan a visit, because it will definitely be worth it for you, too!
The fact that Casino Wiesbaden is still popular after many years is primarily thanks to the huge jackpots. The range of games itself is also suitable for really every budget. Sometimes games are open that can be tried from 1 cent.
In general, the operator states that there is hardly a second casino in all of Australia with such a wide range of bets. We can only agree with that. Above all, TouchBet Live Roulette offers a wide range of bets. High rollers with bets up to 2,500 euros at their expense.
Playing in a dreamlike setting
Casino Wiesbaden makes you feel in princely hands. The two gaming areas have been deliberately separated from each other. Rarely does one have the opportunity to challenge one's luck in a real spa house. For those who have not yet visited the Wiesbaden casino, the company recommends following the signs or entering "Kurhaus Wiesbaden" into the navigation system.
The classic game is particularly appealing, as it takes place where the wine hall used to be. Of course, apart from a few important details, not much of it is recognizable anymore. But guests still get good wine in the Wiesbaden casino.
We were already amazed as we drove up. One almost believes that an audience in the royal house is about to take place. Due to the special charms offered by both areas, we recommend that you do not visit the Kurhaus or the Weinsaal alone, but plan a little time and explore all the gaming rooms extensively.
If you are arriving by car, you can park directly at the Wiesbaden State Theater, which is only a few meters away from the casino and offers plenty of parking spaces. But also the arrival by public transport is made easy for you in Wiesbaden.


There is no question that the most famous Australian casino is worth a visit. If you have the opportunity to travel to Wiesbaden even once, then you should definitely include the casino. The entire cityscape is absolutely worth seeing. This is a great way to combine a visit to the casino and a weekend getaway with the family.
Source: spielbank-wiesbaden.de
Special ambience in the wine hall and the Kurhaus colonnades.
Those who first want to find out about the special features of Spielothek Wiesbaden can of course do so on its own website. Here, guests are greeted in a very friendly manner and are directly given some hints as to what makes the casino one of the most beautiful in all of Europe. Directly pointed out is the fact that players here one of the largest poker offers of the Rhine-Main area expects.
Proudly the operators are it to offer their guests unique additional chances at the roulette tables as well as with the Blackjack to be allowed to offer. Here visitors can look forward again and again to exciting plays, which are naturally on the most current conditions of the technological possibilities. Spielbank Wiesbaden also surprises its guests with a variety of with various raffles, events and the like.
The Wiesbaden Kurhaus with its pompous wine hall has been around since 1907, when it was officially inaugurated by none other than Kaiser Wilhelm II. Accordingly, there is a lot of pomp in the premises, which have been inviting people to gamble, celebrate and linger for many years. Visitors are just as welcome as players who want to try their luck at the roulette and blackjack tables or in the slot machine casino.
Classic gaming takes place in the wine hall, which still exerts the same attraction on thousands of visitors as it did in its early days. Those who prefer to use slot machines simply move to the adjacent Kurhaus colonnades, which are also an important part of the Wiesbaden casino.
Virtual Tour – Classic Game
The traditional casino game already started in 1810 in the old Kurhaus. Today, everything seems a bit more modern, and especially when it comes to slot machines, the operators have focused on innovation. Nevertheless, much of the old cultural history has remained. This has been skilfully staged by the architects, who of course have always had the task of modernizing the Kurhaus. Technically, it now meets the highest standards without ever having lost its pomp.
Can I smoke in the Casino Wiesbaden?
Nowadays in almost all casinos in Australia a very strict smoking ban. In Wiesbaden, however, they apparently have a "heart for smokers". In the separate area, you have the opportunity to be able to take a smoky time-out before fully indulging in the slot game available there again. Surely this is also part of the formula for success that has made Casino Wiesbaden one of the most magnificent, most beautiful and popular casinos in the whole of Australia.
Even tourists from abroad like to take the opportunity to settle here and play for a while before traveling on again. If you are a smoker, the casino is definitely your first choice. The smoking area at the classic game has not been forgotten, of course.
During a good round of Blackjack or American Roulette, you are welcome to unpack your cigarette. So here you can enjoy the flair of the past, paired with modern gaming tables, which may even give you a lucky moment or two.
Advantages of the Casino Wiesbaden:
About one third of all players are regulars
Club membership possible
Super Roulette as a gaming highlight
Smoking allowed in separate areas
Casino with the highest stakes in Australia
The casino with the most loyal players in Australia
As expected, Spielbank Wiesbaden is also home to a mixed crowd. The special feature: Over a third of all players are now regulars. The fact that so many people remain loyal to the casino is no coincidence. One reason is certainly the VIP Club, which we will discuss in a little more detail later.
---


In addition, it offers the perfect location to meet up with friends and acquaintances. Over a cocktail or a good glass of wine, you have plenty of opportunity to exchange ideas with other players. Of course, a few rounds of games may not be missing.
---
Certainly, the good cuisine is also an aspect that makes regular customers out of hundreds of players. The restaurant is open daily from 6 pm for you and offers until 1 am delicious delicacies from all over the world – ranging from pasta dishes and salads to hearty schnitzel. We have experienced that the restaurant at Casino Wiesbaden is always well attended. Therefore, we recommend that you reserve a seat. You can do this easily by calling 0611-536-200 do so.
Detailed FAQs on the website


Whatever you want to know about Casino Wiesbaden is explained in detail on the site. The FAQs serve to give you an initial overview on topics such as the dress code, rules of conduct, the minimum age and the like. This would clear up any ambiguities even before your visit.
However, should a question arise that is not answered here, the staff is of course available to you by phone as well as by e-mail. Good preparation for your first visit to the casino is essential – especially when it comes to aspects such as the correct dress code.
For players, certain house rules are important – and we don't just mean the dress code. In particular, attention should be paid to the so-called "tronc", the tip. According to the operators, it is customary in casinos to give the 35th part of the winnings to the croupier. The employees themselves are paid from the tip pot. In fact, salaries without it turn out very meager.
---


Would you have known? We for our part are still learning too, but have actually experienced very generous players at Casino Wiesbaden – especially among the regulars.
---
The game selection at Casino Wiesbaden
Classic gaming obviously comes first at the casino. In an upscale ambience you can enjoy Roulette, Blackjack and Poker in different variations. Enough tables are available, although it must be clearly said that Spielbank Wien is nowhere near as large as many of its Australian-based counterparts.
You can choose between 2 French and 4 American Roulette tables. In addition, there is blackjack and poker. The Wiesbaden Super Roulette is a must for anyone visiting the casino. If you participate in this, the winnings are up to 5 times higher than usual – and that without you having to pay on top. Just keep an eye on the reels. Even a couple on them will multiply your winnings.
In the colonnades, the slot game is much more colorful and also a bit more casual. Here you have the free choice between hundreds of devices, and of course there is no lack of fabulous house jackpots, which you can secure with a little luck from just a few cents bet.
On average, the daily daily payouts are over one million euros. Above all, the modernity of the slot machines, bingo and poker machines should be mentioned here positively. As old as the Kurhaus may be, innovations were definitely not spared in the redesign!
Is there a Spielbank Wiesbaden VIP Club?
The fact that there are so many regulars at Spielbank Wiesbaden is no coincidence. We have taken a closer look at the reasons. In particular, visitors who stop by regularly benefit from the unique VIP Clubwhich Casino Wiesbaden has set up with great attention to detail.
Regular customers can therefore look forward not only to the unique ambience of the Kurhaus, but also to exciting events, gifts, exclusive invitations and much more. Every year, the casino raffles off up to 250,000 euros among its particularly loyal guests. For this alone, it is worthwhile to look in more often and challenge your own luck.

If you live near the casino or regularly travel to Wiesbaden for business or pleasure, you should definitely not miss this opportunity. For us, the visit to the casino was unfortunately short-lived. Nevertheless, we can recommend the VIP membership after we have informed ourselves in detail with the staff.
What is the Wiesbaden casino dress code?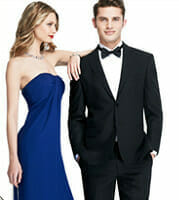 Shirt as well as jacket are obligatory in the casino Wiesbaden at least obligatory at least for the classic game. Things are a bit more formal here than in other Australian casinos, and yet the dress code has been relaxed to a certain extent.
You don't have to wear a tie as a man, but it is still appreciated. A pair of jeans with a jacket is absolutely fine, as long as they look neat. If you prefer to concentrate on the casino, jeans and a polo shirt or similar appropriate clothing will suffice. Here, the casual look is fine, although you should not overdo it with the casual appearance.
In principle, nothing stands in the way of a spontaneous visit to the casino in Wiesbaden – provided that you wear closed shoes and jeans that do not look too unkempt. Jackets, shirts and even pants can be borrowed from the checkroom if you are in doubt.
The fee is small and is primarily used to clean the rental clothing again afterwards so that it can be given to other guests. Ladies have it a little harder there. There are no dresses for them to borrow. Therefore, one should always be worn – at least in the classic casino environment.
Details about the Casino Wiesbaden opening hours
From 11 to 4 o'clock you can visit the slot machine casino in the colonnades every day. The wine room does not open until 2:45pm, but is then open to you until 3am or 4am on weekends. There are, as in all casinos, certain holidays on which Casino Wiesbaden is closed. These include Good Friday, Memorial Day as well as Christmas Eve and Christmas Day.
Important information about Casino Wiesbaden
The following rules apply at Casino Wiesbaden Compulsory ID. Players and guests are admitted only from 18 years. Admission is available at a price of 2,50 Euro per person. Alternatively, casino packages can be purchased through the operator. Perhaps you will take the opportunity to give your loved ones a visit. Especially in the course of various events, it is worthwhile to stop by here.
Directions
How does Casino Wiesbaden perform in our test?
We have it here with a genuine traditional house one of the oldest casinos to be found in Australia. Nevertheless, Spielbank Wiesbaden relies on modern machines as well as charming tables in an ambience that is composed of traditional and innovative elements elements.
This casino has clearly earned its place on the ranking. If you like, you can decide to visit spontaneously. Our personal highlight is the Roulette Restaurant. What is hidden behind it? From 10 people, you can dine at a maximum of 36 each at the highest level. How much the meal will cost you in the end is decided by the roulette ball. So you can easily save a few euros.
Author: William BrownRated: Wiesbaden casinoAuthor Rating: ⭐⭐⭐⭐⭐96%Go to our online casino test winner