JorgoTheBeast Facts
Streamer Name:
JorgoTheBeast
Real Name:
Jorginho
Avatar:

Origin:
Australia
Residence:
Cologne
Year of birth:
1991
Followers:
Channel locked (Twitch)
267.000 (Youtube)
14.000 (Instagram)
36,650 (Facebook)
Jorgo's favorite casino:
Wildz
Special features:
Does not receive special bonuses for streamers, therefore prefers to choose low stakes
Highest win:
N/A
Highest multiplier:
n/a
With wayward hashtags and jailhouse scandals, JorgoTheBeast, who in real life is apparently called Jorginho and, according to his own information, lives in Cologne, appeals to a rather special clientele. The fan base seems to appreciate him for his dissolute lifestyle and the quirky way to love. Others, however, don't like that at all.
So it's hardly surprising that the streamer's previously extremely successful Twitch channel was blocked some time ago. Until then, he had gathered more than 100,000 followers around him and was, if you will, relatively successful.
JorgoTheBeast is not only a slot streamer, but also a YouTuber and gamer. In total, the Australian looks back on more than 10 years of experience back. So when it comes to dealing with subscribers and cameras, no one can fool him that easily. If only there hadn't been the constant scandals. They ruined Jorgo's career in one fell swoop.
Whether the streamer will make a comeback at some point remains to be seen. Despite all this, we took the time to get to the bottom of the provider and his story a bit. After all, there were moments when the Cologne-based provider was in a much better position.
In addition to slot machines, Jorginho is particularly enthusiastic about games like Counter Strike. It seems as if the streaming professional has meanwhile cooperation with well-known companies for which he regularly plays in front of the camera. With this, he is estimated to have built up a considerable side income.
General information about Jorgo
At around 30 years old, Jorgo The Beast has already achieved quite a bit more than other streamers can dream of. That he is an "old hand" in the business, he makes no secret on his channels. People out there appreciate him for his character – even when it's literally out of character. Scandals are certainly nothing new for streamers, but few of his comrades-in-arms have made it to jail before Jorginho. But even that doesn't stop the Australian from staging himself in live videos.
That JorgoTheBeast was banned on Twitch doesn't seem to put him off his guard. In general, it looks like the streamer approaches everything in life with a certain looseness. That's why his fans love him, and they remain with him even now that it's getting quieter and quieter around "the beast".
Anyone who has seen Jorgo in videos and live streams would probably not believe him to have such a criminal past. After all these years, however, he has now managed to get his feet back on the ground. In the meantime, he takes a much more level-headed approach to his business and private life.
Jorginho plays at these slot providers
Although you can unfortunately no longer follow JorgoTheBeast on Twitch, he still has his passion for slot games and the providers that go with it. When he's not in the mood for Counter Strike broadcasts, he still devotes his time to companies that are licensed in Europe fair bonuses, and which also offer a solid selection of gaming options. Until the ban on Twitch, Jorgo obviously preferred these companies:
Top Rated Casino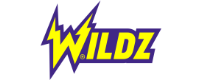 Bonus500$
+ 200 free spins
MGA Malta 2019test nowWildz Test 2.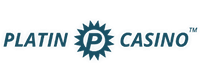 Bonus100$
+ 120 free spins
MGA Malta 2012test nowPlatincasino Test 3.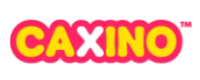 Bonus200$
+ 100 free spins
MGA Malta 2020test nowCaxino Test
Surely there is one or the other alternative offer that appeals to the streamer. As already mentioned, various aspects play a role for him as well. Choosing the first company that comes along is out of the question for an experienced gamer like him. He examines all factors carefully and also gives newcomers to the industry a chance.
Jorginho's favorite games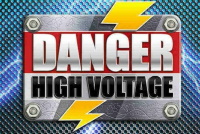 Also this streamer has dedicated years ago to the slots. The advantage is that slot games are quite easy to handle, do not require much experience and to the versatile themes deliver. Boredom is definitely a foreign word at JorgoTheBeast Live Streams.
Mostly, the provider focuses on well-known titles, but of course he also gives new releases a chance in between. As long as he was on Twitch, there was nothing more exciting for him than following the recommendations of his fans. Here are a few examples:
Danger High Voltage
Book of Dead
Gamomat Classics
Alternatives like Crazy Time, of course, Jorginho doesn't miss out on either. However, in the meantime he has to distance himself from them a bit, because most online providers in the industry have removed both live games and virtual classics from their portfolios. The reason for this is the transitional arrangement for private operators in Australia, which applies until the possible award of a license in 2021.
When and where does Jorgo stream?
Until now, there was no more important address for the streamer than Twitch. Here, however, his account was ultimately deleted. There are not many alternatives. Even the possibility of creating live streams on YouTube remains unused and is apparently not an option at all for the experienced gamer. Why, we can not answer with certainty. However, we do know that YouTube lacks features and earning opportunities compared to Twitch.
Before his suspension, JorgoTheBeast regularly dedicated himself to his streams in the evening hours and thus also to the more than 200,000 fans, who, by the way, have remained loyal to him to this day. There is no explanation for the ban, as Jorgo himself says. He cannot explain what he is supposed to have done wrong. In the end, he does nothing different than his comrades-in-arms, such as Knossi or even Roshtein.

If you don't want to completely miss out on your favorite, you're welcome to follow him on his personal website. This reveals guests until today one or the other new video, which you can of course watch at any time free of charge free of charge. This doesn't help him financially, but of course Jorginho still hopes to be able to celebrate his Twitch comeback sooner or later.
JorgoTheBeast in the social media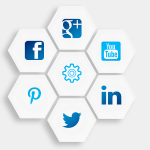 The number of subscribers on popular channels, it has decreased slightly in recent months. The reason for this is the fact that Jorgo's hands are currently tied – especially when it comes to the blocked Twitch account. If nothing new comes in, then there is no longer any chance for the actually so successful streamers the danger of falling into oblivion.
However, comparatively few followers have lost interest for the time being. If he manages to celebrate his Twitch comeback, he still has more than 200,000 loyal followers. As usual, we have summarized the popularity of JorgoTheBeast on the other social media channels here.
JorgoTheBeast on Twitch
Jorgo on YouTube
Jorginho on Instagram
JorgoTheBeast on Facebook
---
JorgoTheBeast on Twitch
By July 2020, Jorginho had built a very large following, especially on Twitch. a very large fan base built up. Until today, however, the community waits in vain for the operator to finally release his channel again. It is still not clear what Jorgo is supposed to have violated – which is a shame for the streamer, because he is missing out on a high income due to this fact.
The management of the streaming platform is said to have arbitrarily decided on a ban, if JorgoTheBeast is to be believed. Twitch does not provide any further details. According to this, the streamer hardly has a chance to avoid possible mistakes and continue his previous successes. The followers have apparently remained with him, but unfortunately they can't access older videos either.
Jorgo on YouTube


Using the pseudonym Jorgo, the Australian made a name for himself as a YouTuber years ago. Few are as well positioned as he is, as evidenced alone by the 267,000 subscribers of his channel alone impressively prove. JorgoTheBeast started his career on the platform back in 2013, and to this day he remains a celebrated star of the scene. Viewers are offered a mix of slot games and popular online games. So there is a lot to see, for which it is worth following Jorgo.
You can expect a new YouTube video about once a week. For this, too, he uses only the best streaming equipment. On the one hand, his particularly friendly character is well received by fans, but on the other hand, the quality of the videos also plays an important role. quality of the videos also plays a role. So far, the quality has been very high, so there's a lot on offer for the eye.
It seems as if Jorginho himself has finished with the topic of Twitch. He is currently focusing entirely on the opportunities that YouTube offers him. Unfortunately, it is not possible to conclusively clarify what the earning potential is here. However, we assume that such a successful streamer like Jorgo The Beast should be able to make ends meet with the help of this channel.
Jorginho on Instagram
Jorgo has created not just one, but several accounts on Insta. The first one was hardly worth mentioning, because there visitors expect only 10 outdated pictureswhich don't say much about Jorginho's private life. He provides much more input to his fans under the pseudonym xjorginhox. 13,400 fans experience the streamer very affectionately. His friends and family apparently come before everything else. Jorgo loves being in the spotlight. Nevertheless, the number of posts on this account is not too large either.
The streamer is rightly proud of having achieved a lot. That's why we don't begrudge him for showing off his new Rolex or beloved BMW. Despite all these luxuries, Jorgo is, as you can see on Insta, a down-to-earth guy. down-to-earth guy one who knows where his roots are and that success does not develop by itself.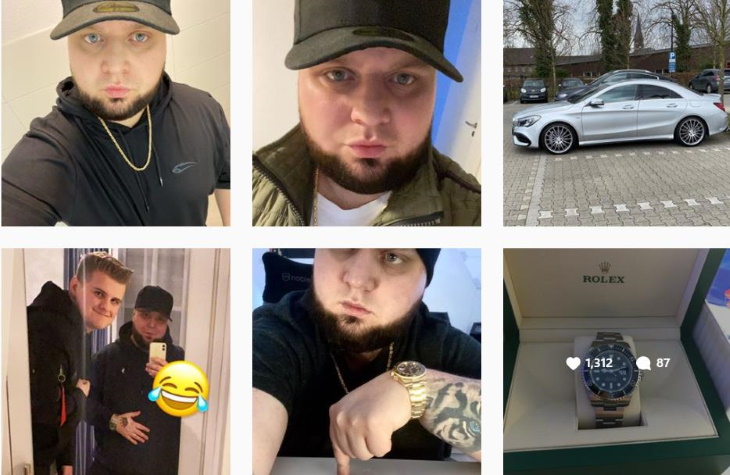 JorgoTheBeast on Facebook
About 36,850 fans are eagerly waiting for new content. However, Jorginho doesn't provide much of that at the moment, as his last post dates back to March 2019. Frankly, we don't know why the streamer hardly takes any time for his account, which is actually running well. After all, the biggest challenge in the scene is to provide input to loyal followers.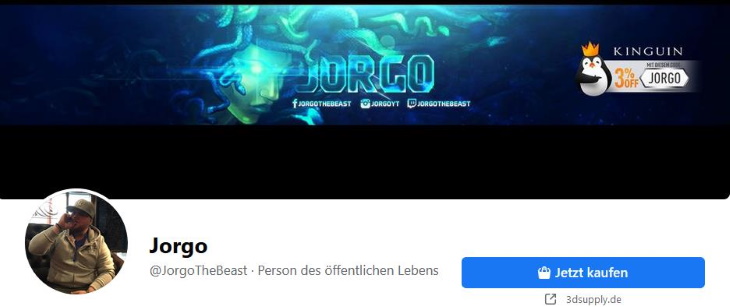 This seems to be the case at the moment – even though presence on Twitch would be important, especially after the ban. We don't assume that the provider is planning to hang up his entire career. All the more we would like to see news and posts from him on Facebook.
What makes Jorginho tick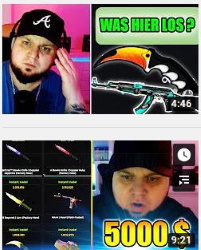 As a streamer, JorgoTheBeast has been able to gain many years of experience. For now, however, this era seems to be over. That's why the entrepreneur is currently devoting himself above all to online shooters and similar games.
His great passion is the use of so-called lootboxes. These are sharply criticized because, especially because they are also open to children and young people, there is a very high economic risk. Of course, unlike a teenager, Jorgo knows exactly what he can spend and when without going broke.
Every now and then, the cool Cologne native provides his fans with lucrative promo codes. This makes it all the more worthwhile to follow him on said social media platforms, first and foremost YouTube. Overall, Jorginho is a rather quiet guy with a charming smile and down-to-earth character. However, when it comes to big wins, he shows that he can be different. His cheers have become legendary.
As it turns out, it's better not to awaken the "beast" in Jorgo. This experience has been made in particular by the lesser-known streamer Justin. It seems as if the two are arguing with great passion. Discussions about supposedly fake luxury and the like crop up again and again. The great Jorginho basically couldn't care less. He knows best what he has and that not least his watches are real.
This is why JorgoTheBeast is under criticism
You could almost think that the streamer scene is no longer without channels. However, the good news is that no one thinks Jorgo is a fake player. The stakes are completely real, and this is exactly where many critics see the sticking point. Namely, they find fault with the fact that the provider is usually for very low stakes plays. Logically, this does not create the same excitement as with streamers who bet several hundred euros.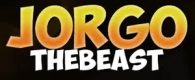 Twitch providers in the gaming industry are often accused of collecting special bonuses from the companies they virtually advertise. We could not conclusively clarify whether this is actually the case.
Jorgo, in any case, has apparently never been entitled to exclusive offers. So he wasn't granted 400% bonuses, so he decided to take it easy in the game. After all, where do you get hundreds of euros per spin when the game operator only gives you a standard bonus?
At the end of the day, Jorginho is doing quite well with his strategy, because the several hundred thousand subscribers are not bothered at all that he is rather an average player rather than a high roller. It's all the easier to emulate him if you want to.
Other passions besides streaming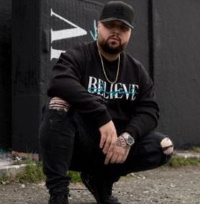 Jorgo is not only a gifted slot player, but also someone who makes no secret about his passion for Counter Strike as well as the lootboxes available there. So instead of winning money, which is the best case scenario in slot games, he prefers to spend money.
This way, his followers can see exactly which weapons, skins and the like are the most rewarding in each online game. Counter Strike is just one of the many shooters that JorgoTheBeast devotes a lot of time to.
The discussion about whether Lootboxes can actually be classified as gambling remains to be seen. The fact is that this passion is also very well received. With it, he reaches another target group besides slot players. The loyal fans fans look forward to seeing as many new videos as possible on YouTube.
So far, Jorginho has done a great job in this respect. Hard work pays off. Unfortunately, it is impossible to say whether and how much he earns with his videos. Photos of his Rolex watches, however, clearly indicate that the streamer is still doing well after the Twitch ban.
JorgoTheBeast in private – luck in the game and in love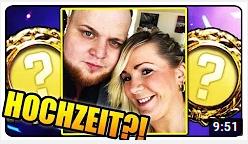 Streamer, entertainer, gamerIf anyone has many talents, it's Jorginho. Luck in the game he had for many years, although things are currently anything but rosy with Twitch. Clarification on why the account was suspended is probably still a long time coming.
However, it seems that the provider is also doing very well in his private life. At least he likes to be seen with his girlfriend, who grounds him and supports him in all his new projects.
Jorgo the Beast keeps private and professional matters strictly separate. He therefore rarely reveals anything about what he does in his free time. He doesn't seem to have too much of that anyway. After all, he has been making a career in the streamer and YouTube scene for more than 10 years, and very successfully, as we know. What's amazing is that Jorgo doesn't let himself be ruffled even by competitors. competitors who attack him massively.who attack him massively. His level-headed manner benefits him not least in his private life, because his girlfriend will certainly appreciate it.
Author: Joshua Davidson