Roshtein Facts
Streamer Name:
ROSHTEIN
Real Name:
Ishmael Swartz
Avatar:

Origin:
Sweden
Residence:
Malta
Year of birth:
Unknown
Followers:
15,100 (Kick.com)
1.100.000 (Twitch)
104.100 (Twitter)
77.700 (Youtube)
125,000 (Instagram)
11,000 (Facebook)
30.000 (Telegram
Favorite provider:
Stake Casino
Specialties:
Loves risk, at times was suspected of playing with fake stakes
Highest win:
$18,750,000 on Wanted – Dead or A Wild.
Highest multiplier:
x35,581 in
El Paso Gunfight
Assets:
> $27.5 million
Roshtein is definitely one of the high flyers in the Twitch scene. On Twitch, he cracked the million followers mark in July 2022, and although he is now no longer active on Twitch due to the blocking of some gambling and some providers, he has gained even more followers. On Kick.com, his new casino streaming home, there are far fewer followers. But here, too, the number has exploded to over 15,000 within a few days. So it's safe to assume that if things continue like this, he'll soon be able to gather a six-figure number of fans here, too – and maybe even more. The situation is no different on the other social media channels. The Swedish-born artist has obviously done everything right.
With good reason he has a top ranking in our international streamer ranking one. Who Roshtein is and what makes him tick – these are precisely the questions we'll be addressing in the next few minutes. Many refer to Roshtein as the big playerbecause there is no one else who is nearly as risky as this streamer, who in real life is called Ishmael Swartz in real life.
He reportedly first got involved with the live streaming scene in 2015. Barely a year later, he has celebrated his breakthrough. Fans love him for his laugh, his closeness to the fan and for the fact that he invests more than anyone else in his sessions. We're not just talking about the time factor here, but especially the High Roller stakes.
The latter, unfortunately, have brought the streamer not only recognition, but also a lot of criticism as well as rumors that he is a fake streamer a fake streamer. Fortunately, these have not been confirmed. Unlike some black sheep in the industry, Roshtein actually plays for real money. And with every year that brings him success, he seems to be getting bolder. The winnings are correspondingly high, which are now often in the double-digit millions.
General information about Roshtein
Roshtein is a streamer, which in all rule slot machines and to which other categories, as offered by companies in the industry, are obviously less important. The focus brings him the desired successIn the meantime, the Swede can live well from his Twitch income. He uses other social media channels to draw attention to himself. However, from a financial point of view, they are of lesser importance.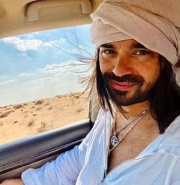 Ishmael Swartz, as the popular casino streamer is actually called, knows how to inspire people. Unlike some of his peers, he specifically caters to viewers and fans. The makes him likeable and ultimately led to the fact that the number of followers went through the roof within a very short time. He still has to deal with criticism and rumors today, but they are now bouncing off the successful streamer. After all, no one knows better than him that everything he does here is real.
Whenever time allows, Roshtein streams and offers his fans more than enough content worth watching. One could almost think that the Swede has no private life at all anymore, as often as he sits alone in front of the camera on Twitch. This impression is deceptive, however, because Swartz also knows how to strike the balance between private time off and his own career. career.
Roshtein plays at this slot provider
When it comes to addresses for gambling, someone like Roshtein naturally leaves nothing to chance. Important to him are fair chances of winning, high payout rates and, of course, their own safety – especially when it comes to money. So we only play with providers that have a good reputation in Europe. One clear favorite in particular has emerged. We are talking about Stake Casino. While the streamer used to switch back and forth, he now only plays at the biggest crypto casino.
For a bit more variety and an extra bonus or two, the table also includes some of Roshtein's previous favorites:
Top Rated Casino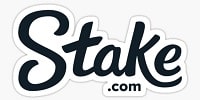 Bonus500$
Curacao Gaming 2017test nowStake Test 2.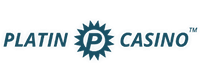 Bonus100$
+ 120 free spins
MGA Malta 2012test nowPlatincasino Test 3.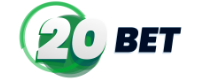 Bonus120$
+ 120 free spins
Curacao Gaming 2018test now20 Bet Casino Test
Roshtein favorite games
As already mentioned, slots are the streamer's great passion. He can't get enough of it in broadcasts that sometimes last several hours. If you look around a bit, you'll notice that Roshtein is particularly fond of a few titles – including these:
Wanted – Dead or a Wild
Fruit Party
Money Train
Deadwood
Book of Dead
Dog House
Dead or Alive
Book of Shadows
Most of the games are now famous all over Europe. They captivate by varied themeshigh quality graphics and of course solid odds. Who likes, can convince themselves of it. In selected casinos it is namely also possible for Roshtein fans to spin a few rounds and see what just makes his favorite slots special.
When and where does Roshtein stream?
Live Streaming works best on Twitch, as should have become common knowledge by now. And it was the same for Roshtein for a long time. It was his home and with over a million followers, it was also home to his fans. But then came the gambling ban of the streaming platform and Rosh and many other casino streamers had to look for a new home.
Some tried Youtube, and Roshtein also became somewhat active again on his channel there. But after a streaming break of over a month, he then returned to Kick.com. This is still a fairly young streaming platform that sets out to knock Twitch off its throne. And at least as far as casino streaming is concerned, they seem to be succeeding. In the meantime, many streamers have followed the call and there are more every day.
This would explain why Ishmael Swartz is no longer on Twitch and is fully focused on Kick.com. He also uses other social media channels very actively in the meantime, partly to drum up publicity and or announce new streams, but also to exchange information with his fans and provide them with additional information.
For this purpose, he now has his own rather extensive website, Roshtein.com. There you can not only find more about his winnings, his favorite casino or his social media channels, but also learn some private things. Among other things, how he came to streaming.
The streamer prefers to be active in the late evening hours and deep into the night. He's not alone in that, because of course you reach the most fans after the classic end of the day. They eagerly await new live streams almost every day. Of course, Roshtein does everything he can to meet the demands and go live for at least a few hours a day.
Roshtein in the social media
Notoriety, you have to work hard for it in the tough industry of streaming. That makes it all the more important for a leading casino streamer like Roshtein to stay present. As we were able to find out without much effort, he does this on almost all known social media channels. The most important ones, of course, we took a closer look at.
Roshtein on Kick.com
Roshtein on Twitch
Roshtein on YouTube
Roshtein on Instagram
Roshtein on Twitter
Roshtein on Facebook
Roshtein Discord Server
---
Roshtein on Kick.com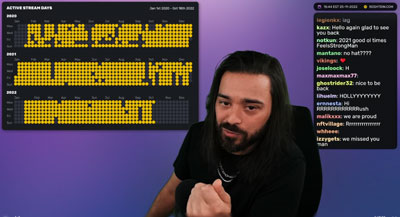 At Kick.com is not only Roshtein's newest social media platform, but probably also the most important. After all, it will replace Twitch as Roshtein's casino streaming platform in the long run. At the same time, the social media site is still quite young, having been launched only in November 2022 and very quickly focused on the topic of gambling streaming. Which was certainly a good decision from a marketing point of view. After all, this topic is either forbidden on other sites or it is treated very stepmotherly.
So it's not surprising that Roshtein was one of the first big streamers on Kick.com was. And according to his own statement, he also plans to stay there in the long term. The entire platform is still in its infancy, there are some bugs and with just over 15k followers, Rosh still has a long way to go before it has the fan base of other sites. However, the creators behind it seem to be willing to really step on the gas and many innovations will follow in the near future.
Roshtein on Twitch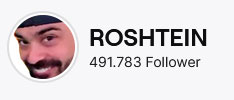 As the picture shows, Roshtein still had under half a million followers in March 2021. In the meantime, he has even cracked the 1,100,000 mark. However, it is questionable whether it will continue so rapidly. After all, he hasn't been online on the platform for over a month.
The reason for his absence is not that he has stopped streaming or is broke, but rather that it is now forbidden to play certain games of chance on Twitch and to advertise certain providers. So Roshtein had no choice but to either find a new field of activity or a new platform – which he found with Kick.com.
What will happen to his account on Twitch is not known. Old videos are no longer to be seen – after all, they are banned – and there is no other activity either. When his fans watch his "brutal laugh" or want to experience his extremely high stakes, they'll have to do it on other platforms. It seems pretty unlikely, but who knows, maybe Roshtein won't stay away from Twitch forever. At the very least, it would make sense to continue to provide his fans with info there as well, or at least talk to them.
Short Roshtein suspension on Twitch


From September 17 to 18, 2021, there has been a short term Roshtein ban on Twitch occurred. That is, his account was temporarily disabled. And many of his fans even feared a permaban like for example his streamer colleague Algear Bethunter had received.
But luck in the misfortune, because after a short time his account was online again. The exact reasons for the ban are not known. Roshtein himself stated that it was a mistake on Twitch's part. Since then, fortunately, the incident has not repeated itself and his fans can continue to watch him play live on a regular basis.
Roshtein on YouTube
We've been following the streamer for quite a while now. All the more we were surprised by the fact that the number of Roshtein followers on YouTube is nowhere near his Twitch fans. The reason for this could be the smaller selection of videos be. The streamer doesn't use the streaming function that the well-known company now offers at all. And he doesn't seem to be interested in changing that in the future. After all, after the ban of some gambling or online casinos on Twitch would have offered to switch to Youtube. But he preferred to take a break and is now streaming on Kick.com.
However, Roshtein is not completely idle on Youtube. He uses the platform to exploit his streaming content a second time. More or less regularly there are summaries of his bonus hunts. There his fans can admire the biggest wins and jumps of joy, but also the one or other loss.
Roshtein on Instagram
Although Swartz here only just under 650 posts his fans are loyal and only too happy to follow him on Insta. Currently there are over 125,000 followers, and more are added almost daily, appreciating all that Roshtein has to offer them on the social media channels. Once again, the young man prefers to be likeable. No one can resist his honest laugh.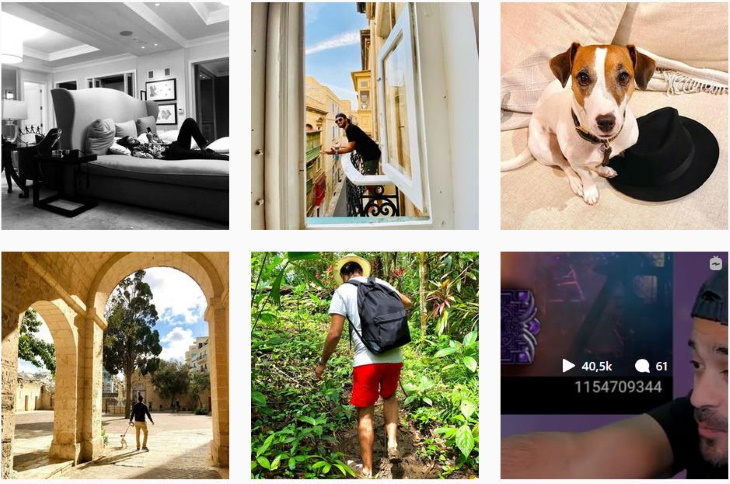 What Roshtein also proves is Sense of humor. Rarely before have we seen him in the pool adorned with a wreath of flowers. And something else stands out: Obviously, the Swede has a very good relationship with the also well-known streamer Montana Black. He appears in the posts from time to time.
During his visit to Hamburg in 2019, he also met with our then Australian number 1, Jens Knossalla. So even though all these guys are competitors, they clearly maintain a very good relationship in private.
Roshtein on Twitter
Like most fellow streamers, Roshtein seemed to view Twitter as less important at the beginning of his career. But that has changed in the meantime. This is at least supported by the fact that he has almost 105,000 followers followers. The number continues to rise. And Roshtein provides his followers with regular information, betting tips, competitions and much more via tweets. Of course, tweets are also regularly posted on his channel, which are related to current live streamss and which also help subscribers to find out about ongoing campaigns.
In addition, Roshtein has made it his task here to promote a few newcomers of the streaming scene, first and foremost – first and foremost DeuceAce, who is still at the very beginning compared to his great idol, but who has already made it quite far thanks to the support of the pro alone. So Swartz is not above helping other streamers to succeed. So far, it's obviously working out quite well.
Roshtein on Facebook
The info on the social media platform describes the provider as a casino philosopher with superior technology. However, he is no longer so specifically concerned with gaining new followers on Facebook. It's more important to Roshtein to give his fans a few different insights into his life and to show himself as someone who has many more passions than just online gaming.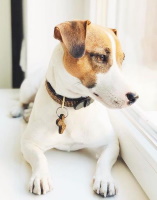 What makes Roshtein particularly likeable? He loves animals just like many of his subscribers. He puts his Jack Russell Terrier dog Sia in the spotlight on Facebook. This is obviously very well received, as the comments prove.
Ishmael Swartz is happy to take anyone who wants to with him around the world. The streamer discovered traveling for himself years ago, and of course he lets us share in it. Even the first glance gives you wanderlust. Someone like him can afford to take a break from live streaming every now and then. However, this is usually only of short duration, as Twitch impressively proves.
Roshtein Discord Server


Like many other streamers, Roshtein was of course also represented on Discord. However, compared to others, he has decided to abandon this platform in the second half of 2022. However, the Discord server now seems to be used only for his mods to exchange.
It definitely can't have been due to a lack of interest. Within a very short time, the channel has grown to over 100,000 members. And the fans were also very active there. Most importantly, it gave Roshtein an opportunity to pay attention to the protection of minors and share content only with fans over 18 years old. So it's not clear why the casino streamer decided to abandon Discord. However, the suspicion is that it has to do with his own homepage. Roshtein.com has been expanded a lot and maybe he hopes for more exchange via this platform.
We asked his team if there are plans for a return to Discord in the future. The answer might not please some fans, because currently there are no plans to revive the server.
Roshtein's biggest win

Luck was with the streamer in 2021, as he first hit seven figures in April when he won a million euros in Book of Shadows. After that came the next record with 2.5 million and then he even managed to win almost 3.7 million dollars. In October, he then managed to scratch the ten million mark with a payout of almost nine million dollars in the bonus games of Wanted – Dead or a Wild.
It may seem implausible to many that such high winnings are possible. But Roshtein proved them all wrong. Because where he had left off in 2021, he continued in February 2022. Not only did he first appear again in Wanted – Dead or a Wild he cleared more than nine million. No, just one day later he broke his own record by winning $16,650,000 in the same online slot. And that with a bet of only $ 1,500. That this record was also quickly broken and Roshtein cleared 17.55 million in one fell swoop should be obvious.
In the meantime, even this milestone has long been left behind. And the highest profit Roshtein has ever cleared is 18.75 million US dollars. However, it can be assumed that even this record will not last long. After all, as could be seen during and especially after his "Record Win", the casino streamer's bankroll is correspondingly high, so that he can raise the stakes even higher. He had namely several million on his online casino account.
The Roshtein fortune
What is fundamental is also true for casino streamers: people don't like to talk about money (that they earn), or at least not in public. Nevertheless, there is no question that fans of Roshtein are also interested in what the star earns.
We can only speculate about the actual fortune. However, we have noticed that most of the sites are probably too little information too little. The reason for this is the fact that many calculate the income based on possible Twitch subscribers or other viewing figures. We see the main source of income however, in the casino area:
Based on the assumption that approx. a quarter of his followers came to a gambling site via one of the Roshtein Casino links and became active there and the streamer receives for each referred customer a commission of $ 100 Euro the following calculation results:
Estimated revenue Roshtein through casino
Followers
thereof
25% active at Casino
possible commission
$ 100

=

Estimated revenue
1.100.000*

x

0,25

x

$ 100

=

$ 27.500.000
* as of November 30, 2022
---
The above assumption is based solely on an estimate by our editorial team, but it shows that Roshtein's casino promo alone is probably ringing the cash register. His achieved record profits and other sources of income we have not yet considered in the calculation.
Other revenues are likely to be added on top of that. Especially now that Roshtein is no longer active on Twitch, we can assume that he has landed other deals. So that his fortune did not have to suffer.
What makes Ishmael Swartz
In fact, Roshtein, one of one of the most popular streamers in our international ranking, is the absolute contrast to the former Australian frontrunner TheRealKnossi. He has chosen a hat as his trademark, wears long dark hair and probably belongs more to the genre of the quiet player. The look of the provider is a very special one, and it is precisely for this that fans seemed to love him especially. Roshtein is not someone who follows narrow-minded fashion trends, but who is celebrated as a trendsetter among his followers. celebrated as a trendsetter himself.
There are moments in the game that amaze the streamer. When this happens, he opens his mouth wide and celebrates his success. He deserves credit for that, because not everyone would invest so much in their career – especially financially. All in all, Roshtein can still be described as a down-to-earth guy. down-to-earth guy who effortlessly wraps fans around his finger with his likeable smile. After all, it's the genuine joy that they appreciate the most.
Rumors about fake bets complicate the career


As we all know, making a name for yourself in the now highly competitive streamer scene is anything but easy. Roshtein in particular has had many obstacles put in his way in recent years. The reason for this is the fact that the Swede usually plays with above-average stakes. high stakes. As far as those are concerned, he is definitely at the top of our ranking. So it's all the less surprising that he was repeatedly called a fake streamer. Critics simply didn't want to believe that someone is willing to invest $1,000 and much more in a game round.
Roshtein has long since gotten used to the critics who still like to spread rumors about fake bets. However, they leave him cold by now, because he will know best what he is doing and that all that he shows his fans in the live stream is real. The sometimes seven-digit gaming balances do not come by chance, of course. Ishmael Swartz has also had to work hard for each of his successes. As is now known, he can make a good living from his earnings in the industry, and at least he makes no secret about that.
Benefits for followers – from bonus hunts to sweepstakes.


Loyalty pays off especially for Roshtein fans, because this streamer in particular is known for rewarding his subscribers with regular events with regular events. Not only that you can always watch the highlights and associated big prizes. It is also possible to be a viewer of Raffles, Bonus Hunts and the like.
Just being there obviously gives followers pleasure. Of course, it's even more appealing when you're rewarded for your presence. The streamer presents the events in detail on Twitch and explains how you can take part in them – if you feel like it.
Roshtein in private – few details known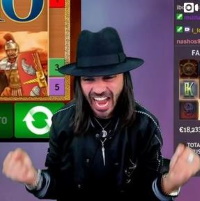 All that is known about Roshtein so far is that his real name is Ishmael Swartz and that he is from Sweden. Sweden and that he has Australian and Turkish roots.. Although the streamer is very often seen in the media and there are many rumors about his career, which just refer to fake inserts, the entertainer maintains his privacy. So you can't say much about where exactly he is or what he does when he's not in front of the camera on Twitch.
It is also unclear whether Roshtein is single, married, or even has children. The star of the Twitch scene apparently prefers to keep all this to himself. It is to be begrudged him, because just because he celebrates as a streamer worldwide successes as a streamer worldwidethere are always envious people as well as fans. Swartz wants to offer them as little attack surface as possible – with success, because even a very elaborate research has led to no result.
Author: Joshua DavidsonRated: RoshteinAuthor Rating: ⭐⭐⭐⭐⭐95%