Trainwreckstv Facts
Streamer Name:
Trainwreckstv
Real Name:
Tyler Niknam
Avatar:

Origin:
Texas
Residence:
Vancouver, Canada
Year of birth:
1990
Followers:
43,000 (Kick.com)
2.1 million (Twitch)
627,600 (Twitter)
223,000 (YouTube)
125,000 (Instagram)
Favorite provider:
Stake Casino
Specialties:
Sometimes very loud and flashy, likes to try new strategies when chasing wins
Highest win:
$22,500.00 in Might of Ra
Highest multiplier:
22,500x in Might of Ra
Net worth:
Approx. 19.9 million
Tyler Niknam aka Trainwreckstv or "Ape" was born in Texas in 1999 and grew up in Arizona, Scottsdale to be exact. The streamer has been very successful since his official entry into the Twitch scene in 2015. Above all, slot games have contributed to his success in recent months. He presents slots, live casino and sports betting to his now several million fans on various platforms. Often in the live streams, which usually last for many hours. But the American with Persian roots obviously also has a passion for action games like Mario Kart and Among Us.
Tyler started playing soccer as a child. Much later, he came up with the idea of creating a video blog video blog. This quickly brought him the attention he wanted. Even today Trainwreckstv vlogger with heart and soul. However, the fan base grew mainly because of the preference for bonus slots discovered some time ago, including Razor Shark and other prominent titles.
In addition to streaming, Tyler has also sold various types of merch on and off, taken up the topic of crypto and NFTs, as well as dabbled in various other things. Currently, however, he is focusing on his role as an advisor to the new casino streaming platform Kick.com. There, the streamer took over the role after Twitch decided to stop allowing slot machines on the platform and also block a large portion of online casinos.
Why the streamer calls himself Ape could not be clarified. Apparently, he has a fondness for the imposing animals, so there is even his own Ape avatar of him. It could also be related to his enthusiasm for sports. Trainwrecks is not only involved in sports betting, but also likes to go to the gym to work out.
General information about Trainwreckstv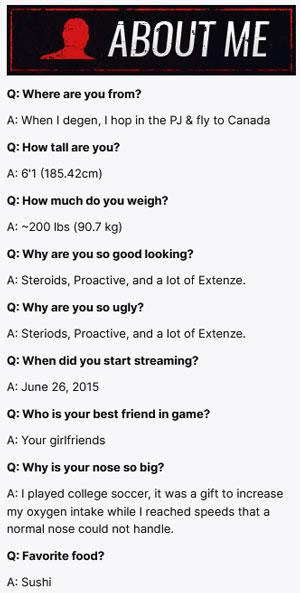 Tyler Niknam Knows how to market himself on social media. His statements, especially in relation to women, are a tightrope walk. For example, he writes in a questionnaire that his best friends on the channel are followers' girlfriends. He also claims that his steely body is due to steroids. Whether this is true or not could not be verified. But at least Trainwreckstv knows exactly how he stands out and what he has to do to stand out from the competition in the hard-fought market. against the competition in the highly competitive streamer scene. scene.
Since Tyler launched in 2015 with Slots Streaming, then later vlogging, his follower numbers have grown significantly. On Twitch alone, over 2.1 million fans are following the game, although it is questionable how this number will develop in the future. TrainwrecksTV has finally decided not only to take on an advisory role on Kicks.com, but also to actively use the new streaming platform as a streamer.
The American usually devotes several hours a day to his favorite games, but also to games like Among Us or his video blog. The investment has long since paid off. The high stakes, which Tyler makes no secret of, speak for themselves.
Classic table games are of little importance to the streamer – unlike the "Ape Gang". Tyler likes to play in a large team. The live streams then show everyone who belongs to said gang, although not everyone plays their very personal favorites. Among them are machine games as well as CS:GO, Among Us and everything else that comes to mind for the guys and gals.
Tyler plays at these slot providers
There's no need to speculate long on Tyler's choice of preferred online casinos. TrainwrecksTV has been a big fan of the big fan of Stake Casino. The advantages are obvious, of course, not only that you can play with this provider with cryptocurrencies such as BTC, ETH or even LTC, but also the can deposit, also the selection of games can be seen. Especially the popular crypto games like Plinko have done it to the streamer.



Visit Stake

Bonus:

500$

Rating:

Excellent

Establishment: 2017
Online since: 2017
Customers: n/a

License:
Software:

Pragmatic Play
Nolimit City
Gamomat
NetEnt
Yggdrasil Gaming
Gameart
Betsoft Gaming
Evolution Gaming
Red Tiger
Thunderkick
Push Gaming
Quickspin
Playson
Elk Studios
Habanero
Wazdan
Hacksaw Gaming
Relax Gaming
BigTimeGaming
iSoftBet
PlayNGo
Especially in Tyler's home country, the U.S., as well as in his adopted country of Canada, lie crypto casinos are currently in vogue. Trainwreckstv offers targeted promotional codes in the info area to followers who have registered on Kick.com. However, these are exclusively aimed at players from the American continent. Those who are interested in providers like Stake in this country will benefit from the exclusive FindCasinoBonus.com Stake Bonus Code. This gives up to 500 euros as a first deposit bonus. On top of that there are then many more alternative bonuses without a coupon code. The corresponding review including advantages and disadvantages is on FindCasinoBonus.com to find.
Stake offers customers a solid range of games in all categories. Due to this extensive portfolio, the live streams at Tyler are varied, as expected. Both prominent titles and new releases can be used to your heart's content in Stake. Another advantage is that it is not absolutely necessary to invest as much money as Trainwrecks. Even stakes in the amount of a few cents are enough.
TrainwrecksTV favorite games
If time allows it, Trainwreckstv alias Trainwreckstv alias Tyler Niknam is primarily occupied with slot machines that serve different themes and also bring a wide range of features.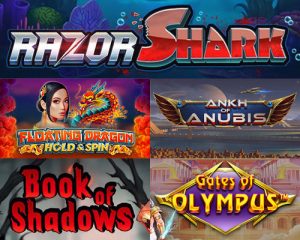 Among the favorites are titles that are similarly well-known in this country as they are in Tyler's home country, the USA. Here are a few examples:
Razor Shark
Floating Dragon
Ankh of Anubis
Book of Shadows
Gates of Olympus
With the game selection there are parallels to the top streamers from Australia. Especially Razor Shark is currently on everyone's lips. In this country, the Push Gaming slot is also known as "Alge". Jens Knossalla thanks to Jens Knossalla. What's special about Tyler is that he frequently tests new strategies to get to the really big profits to get to the big ones.


You can't say that Trainwreckstv is limited to one particular theme. From the ocean to ancient times, his personal leaderboard includes everything that is fun and, above all, thrilling.
Streaming times and preferred platforms of Tyler
For a long time, the answer to TrainwrecksTV's preferred streaming platform was quite clearly Twitch. But that has changed completely in the meantime. The successful social media star has not only decided to move his casino streams to Kick.com, but is also a consultant for the new company. On Twitch, on the other hand, he is rarely to be found. After the casino ban, he was only occasionally to be found on the site. Which is a dramatic drop, considering that it often streamed daily before. Sometimes even over 24h at a stretch.
On Kick.com there is no comparable schedule that would reveal when TrainwrecksTV comes online there. However, this is not really necessary for this streamer. At times he is almost constantly in front of the computer. The length of his streams is remarkable. There are sometimes short ones of only a few hours, but he is usually live for more than ten to 20 hours and lets his viewers participate in his profits and losses.
According to Australian time, the streams usually start in the late evening hours. But it can also happen that he is already active in the early morning. His sleep rhythm, accordingly, might not be the best. If you don't have time to follow Tyler live, you can always watch the saved videos on the Kick.com channel. watch the saved videos on the Kick.com channel.. Of course, it's more exciting to be there. Only then is there the possibility to chat with the streamer – who will definitely follow up on one or the other suggestion regarding the slot machines.
Trainwreckstv on social media
TrainwrecksTV on Kick.com
Trainwreckstv on Twitch
Trainwreckstv on YouTube
Trainwreck on Twitter
tylerniknam on Instagram
---
TrainwrecksTV on Kick.com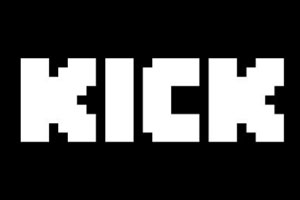 Kick.com is definitely the new home of TrainwrecksTV. Of course, the number of its followers is still quite low compared to the other platforms. But this is mainly due to the fact that this streaming site just launched in late 2022 and is currently still developing. The fact that he has decided to become active not only as a streamer, but also as a consultant for Kick.com, shows how much he feels connected to the new provider.
His expertise in streaming will certainly help to increase both his own number of followers and the number of visitors to Kick.com. After all, he is one of the leading streamers, not only when it comes to the topic of casino streaming concerns.
The reason for the TrainwrecksTV's switch from Twitch to Kick.com seems to have several reasons. Firstly, it is probably due to the ban on slots, online casinos and similar things on Twitch. But as he also says in a TwitLonger statement, it was mainly due to the fact how Twitch treated him and other professional streamers. Because at the end of 2022, it also became known that the streaming platform would like to keep a higher share of the subscriptions for itself in the future and also otherwise, keep cutting off a large part of the cake for itself.
Trainwreckstv on Twitch
TrainwrecksTV doesn't seem to have completely finished with Twitch.tv yet. Which, of course, would also be a bit of an exaggerated decision. After all, he has his most followers on this platform. And simply ignoring the more than 2.1 million fans in the future wouldn't do any good either. Rather, Train has dramatically reduced his streaming time on Twitch. He no longer streams several times a week for days on end. He's rarely online anymore, but he does show up now and then and then he also talks to his fans.
How it is for the "Follower Millionaire is not known. However, it must be stated that his numbers are impressive. After all, he has managed to inspire more than two million people since his start in 2015. On Instagram, for example, he reveals in his profile "2.1m on twitch.tv/trainwreckstv | high-roller streams on kick.com/trainwreckstv." Which would ever mean that he remains active on Twitch as well, at least as he currently does.
he hasn't been streaming slots for a long time, but uses his channels – including the one on Twitch – primarily for vlogging. primarily for vlogging the numbers have been growing rapidly since the official launch in 2015.


Despite the much lower number of live streams, the channel is still well visited. And the number of his followers has also continued to grow. Which is certainly also due to the fact that compared to many other streamers TrainwrecksTV, who usually calls himself Ape, reveals many things about himself. In the interview on the Twitch info page he reveals, for example, what he likes to eat most, and he even explains the reason for his big nose. The special kind of humor is obviously goes down well.
Trainwreckstv on YouTube
The account of the streamer exists since 2015, so already a few years. However, the channel has less to do with Tyler's career as a streamer and slot player, but rather offers numerous facets of the young man, who is obviously very humorous and who overshoots the mark a time or two. This refers in particular to his encounters with women, who don't seem to take his crazy ways amiss.
Take a look at the Trainwreckstv videosyou'll quickly notice one of the gamer's special passions. Again and again, he shows sequences from the action game Among Us, which has been the talk of the town since its release in 2015. The adventure game and Tyler thus began to make a name for themselves almost simultaneously – and not just on YouTube, of course.

Trainwreck on Twitter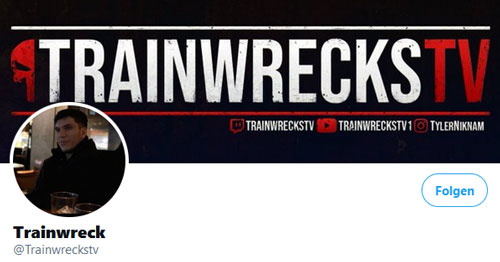 Over 625,000 people follow Tyler on his Trainwreck channel. It's almost exclusively about gaming – be it Among US, Mario Kart or even slot games – the latter being the main topic here by now. At least when it comes to games. Other topics, including socially relevant ones, are also touched on from time to time.
The streamer also likes to prove his sense of humor here, as some of the tweets show. The channel differs from those of other Twitch players, because here are rarely personal pictures of the streamer can be seen. Twitter also doesn't let you draw any conclusions about how Tyler lives, whether he's in a relationship, and what he does when he's not live in front of the camera.
Followers at least get a chance to see some of the thought processes of the young American to read. Whether these make sense and what exactly Tyler wants to tell us with them cannot be clarified. It's often about cultural topics, the relationship of parents to children, or the like. The streamer can be described as profound, even if such tweets usually get lost between clearly more amusing contributions.
tylerniknam on Instagram
Who Tyler privately should follow him on Insta. The channel is subscribed to by over 125,000 users – a solid number. Similar to Twitter, the 300 or so posts almost never have anything to do with gaming. Instead, Trainwreckstv takes the opportunity here to reveal a bit more about himself to his fans. He takes us to the hairdresser, poses with pink bows in his hair, or proves to followers that he doesn't have "chicken legs," as has been claimed a few times.


Tyler's "big love" wears fur. Every now and then he poses in front of the camera with his dog Petunia. The fact that you can experience him here so bluntly is obviously well received. At least the numbers speak for it, because not only Trainwreckstv has enough followers, but also the likes are constantly increasing – especially with pictures that show Tyler personally.
Trainwrecks fortune
How rich is Trainwrecks? How much money does the online casino streamer earn? These or similar questions are asked again and again by his fans. And the answer is not so simple. Because even though his highest win is $22.5 million in Might of Ra, he himself also keeps stating that he is not ahead in the long run.
If he himself is to be believed, he has enough money to risk over $1,000 per spin. And he is rich enough that the possible losses do not drive him into poverty. He himself also repeatedly states that he made his fortune primarily with cryptocurrency. However, what you can't really verify.
We assume that Trainwrecks generates a large part of his income from the fact that some of his viewers sign up for online casinos via his links. And he should then receive $100 per registration. So it comes to the following calculation:
Trainwrecks estimated revenue
Followers
thereof
10% active at Casino
possible commission
$ 100

=

Estimated revenue
2,1 million*

x

0,10

x

$100

=

$21,000,000 (approx. $19,900,000)
* as of end of 2022
---
These special features distinguish trainwreckstv
Already with his short interview Tyler stands out. His kind of humor is definitely not common. Presumably, this is exactly what his fans appreciate. Whether he actually takes steroids is hard to clarify. But at least the choice of his answers is very brave, because in the end everyone can read what Trainwreckstv is saying here.
---


Another special feature is that Tyler stays in the background during the streams. Most of the time he is only dimly lit, and the wide-open eyes in exciting moments seem almost a little scary. Trainwreckstv also became known for the loud scenes, because not always works when threatened with the loss of his bet the Self-control.
---
The fact that Tyler calls himself an Ape can also be called special. What exactly he means by his pseudonym can only be guessed at. The vlogger has certainly made a proverbial monkey of himself in numerous videos on more than one occasion, but that's precisely what fans seem to love about him.
What does Tyler Niknam do in his private life?
This question is actually difficult to answer. It seems that Trainwreckstv has dedicated himself to a fully digital life. He is part of the Ape Gang, which plays as well as exciting actions in videoblogs. video blogs. Whether he is in a relationship, possibly even married, could not be clarified despite intensive research. All that is known is that Tyler has no siblings.
Tyler has Persian roots, but was both born and raised in the US. According to the pictures he publishes on his social media channels, the streamer pays a lot of attention to his body. When time allows, he keeps fit and makes no secret about his well-defined figure. According to Insta, there was probably a girlfriend, but we don't know if she is currently by his side – unlike dog Petunia, who accompanies Tyler everywhere.
Author: Joshua DavidsonRated: TrainwreckstvAuthor Rating: ⭐⭐⭐⭐ 92%