Important information: Casino Hohensyburg has reopened for customers after a temporary closure since the end of May 2020.
The hygiene regulations are to be observed and the prescribed minimum distance to be maintained.
The gaming offer is still severely limited and there is an access restriction. Since June 19, classic gaming is also possible again, but only with a limited number at the gaming tables.
As an alternative to Spielbank Hohensyburg, here is a list of our current online casino recommendations for you.
Opening hours and details
Mixed game
Daily 11 to 3 o'clock*
Fri & Sat 11 to 4 o'clock
Exception before Good Friday until 24h
* Classic play does not open until 3:00 p.m.
Vegas World
(slot machine area)
Daily 11 a.m. to 2 a.m.
Fri & Sat 11 am to 3 am
Exception before Good Friday until midnight
Closed

Good Friday
All Saints' Day
Memorial Day
Sunday of the dead
Christmas Eve
Christmas Day

Restaurant Palmgarden
Wed – Sun: 6 p.m. to 11 p.m.
Mon & Tue: day off
Restaurant Syght
Mon: closed
Tue – Thu: 6 p.m. to 11 p.m. (Kitchen closing time: 10 p.m.)
Fri & Sat: 6 to 11 p.m. (kitchen closing time: 10:30 p.m.)
Sun: 11 a.m. to 11 p.m. (kitchen closes at 10 p.m.)
Bars
Slots: 12 to midnight
Horus Bar: 11 a.m. to 3 a.m.
Address
Casino Hohensyburg
Hohensyburg Street 200
44265 Dortmund
westspiel.de
30 years the Casino Dortmund-Hohensyburg is now already successful. To mark the occasion, the casino celebrated extensively. But even far away from the anniversary, there are many many good reasonsto pay a visit to the casino Hohensyburg.
When you look at the building from the outside, you immediately have a bit of a feeling of being in Las Vegas in Las Vegas. The facade looks very modern. Inside you can expect a mix of traditional gambling and modern architectural elements..
We made our way to the nearest Ruhr metropolis and took a close look at the conditions. Just like the casino in Duisburg the casino in the heart of Dortmund is operated by WestSpiel.
In addition to the gaming offer at the Casino Hohensyburg there are above all numerous eventsthat attract thousands of visitors every year. For those who prefer to swing their hips rather than gamble, the Fox dance club is the place to be. At the same time, of course, you always have the opportunity to try your luck at the roulette casino tables or to hope for one of the gigantic house jackpots at the slot machines.
One of the largest casinos in Australia
The Casino Hohensyburg proves literally size, because here offers itself thousands of square meters enough choice for really every taste. Particularly appealing is the supporting program, which is given more than enough room here. In the classic casino area you can choose between roulette, poker, blackjack and other table games as well as some slot machines in the Casino Hohensyburg choose.
In addition, there is a separate area where further slots are made available to you. For the physical well-being is of course also provided. The Casino Dortmund is so large that there is room for no less than three barsa restaurant Michelin star restaurant for real gourmets for real gourmets, as well as the Lounge Club.
The largest city in the Ruhr region regularly hosts regular events take place take place – including a fantastically beautiful Christmas market. A trip to Dortmund is always worthwhile, and in the course of this you should take the opportunity to see the Hohensyburg casino for yourself.
Surrounded by charming nature
Once you're in Hohensyburg, you'll immediately notice the natural scenery despite the fact that we are in the middle of an industrial metropolis. Sights of all kinds surround the Spielbank Dortmund.
---
How the casino got its name is explained quite quickly: the old Hohensyburg Castle was allowed to serve as the eponym. Accordingly, a certain elegance is associated with the Hohensyburg casino, and this has been implemented really well architecturally.
---
Since there are only a few casinos in Dortmund around the Hohensyburg casino alone, it is worth spending a weekend here – which is of course possible with the whole family. Especially in the evening, the casino attracts thousands of visitors with charming lighting.
As such, you will finally be offered a lot, and not only in the area of gambling, but also in the culinary and event area. culinary as well as event-technical. For example, if you have always wanted to organize a wedding in an unusual ambience, you can contact the operators. How charming the premises in the Hohensyburg amusement arcade are, we took a personal look. Just the idea of saying yes here has a very special appeal.
Impressions from the Hohensyburg casino
Source: westspiel.de
Special casino training for beginners
Freely after the slogan "Just for Fun" you receive in the Hohensyburg casino the opportunity to become acquainted free of charge and without any risk to familiarize yourself with the classics Blackjack and Roulette.. The company relies on the "Training on the Game" concept, which has been very well received by guests for quite some time now. The aim is to teach you the basics of classic gambling without you having to laboriously learn all the rules yourself.
The knowledge acquired here makes it much easier to switch to the real money tables during the course of your visit and to record your first successes there. Alternatively there are in the Casino Hohensyburg Poker Seminarswhich are specially designed for beginners. The popular card game in particular requires a certain degree of tactical skill in addition to luck. This is taught to you in various seminars. There are also varied offers for advanced players at Casino Hohensyburg.
Gourmet Restaurant at Casino Hohensyburg
Of course also in the Casino Hohensyburg your physical well-being is taken care of. The Gourmet Restaurant in the Casino Hohensyburg is so exquisite that some time ago it received its first Michelin star star some time ago. Excellent cuisine is probably the right expression here for what awaits you in the restaurant.
For those who don't necessarily want to dine royally, there is another restaurant and the Horus Bar are open to you. To surprise your loved ones, you are welcome to book a place early and secure vouchers. The vouchers can be issued in any amount and even packaged in a noble jewelry box.
Advantages of the Casino Hohensyburg:
Excellent cuisine
One of the largest casinos in Australia
Attractive events in the Fox dance club
Punto Banco tables available
Seminars and courses for classic gambling
More than just casino: Good mood at the Fox dance club
At Casino Hohensyburg there is not only gambling, but also dancing. The FOX has only been around since November 2017, but it is already one of the most attractive locations in the whole of Dortmund – and by no means just for casino fans. The architecture that awaits you in the pub is absolutely modern and yet very chic. Showpieces of real stars have also found a place here.
Dancing is preferred Discofoxbut of course alternative music is not neglected either. The dance club FOX is, as we find, in any case worth a visit. The "Open Dancefloor" takes place every Saturday from 8 pm. Numerous DJs have already performed, and in the coming years many more stars are expected to enliven the deliberately raised stage. There is a charge of 6 euros per person – a price that is absolutely worth it!
Service in the casino Hohensyburg
The space offered by the Hohensyburg casino can of course also be used for private purposes. However, the rooms of the casino are not only ideally suited for your private events, events and conferences are also often held here.
If you would like to find out more about your options, you can reach the consultants by calling 0231 – 7740-750. Alternatively, you can send an e-mail to the events team. You can send this to [email protected].
The game selection in the Casino Hohensyburg
Let's move on to the most important factor, the game selection. All in all you have the free choice between 32 gaming tables – including French and American Roulette as well as Blackjack, Punto Banco and 10 poker tables. The latter have been given their own area in the casino, simply because it is most pleasant for players and spectators when tournaments are in progress.
360 slot machines currently complete the very extensive portfolio. The multi roulette machines are particularly popular. After all, there are 68 seats there, so you don't have to worry about long queues.
The Mystery Jackpot is played out regularly. According to the operators, payouts of at least 1,500 euros beckon every day. If you are a little lucky, this sum could soon become your property. Only roulette and bingo are excluded from the Mystery Jackpot, all other games bring you a lot closer to the dream of a big win.
The After Work Mystery Jackpot is even worth at least 2,000 euros. Games are played from Monday to Thursday from 6 pm. A short trip to the Hohensyburg casino can be worth your while, especially after work. To of the casino Hohensyburg also includes poker and blackjack tournaments, in which you can participate. There are several buy-in options here that are affordable for both beginners and professionals.
Save money with casino packages
At Casino Hohensyburg you have the free choice between the classic daily ticket at 5 euros and various special packages. Here is an overview of all options:
Slot-Special 5 $
Admission special 15 $
Admission special "plus " 50 $
---
1.)

Slot special 5 $
Day ticket + lucky ticket worth 5 $*
Daily from start of play until 3 p.m. and from 0 a.m. onwards
2.)

Admission special 15 $
Day ticket + 10 $ in lucky chips or tickets*
Free drink (soft drink, hot drink, draft beer 0,2 l, wine or sparkling wine 0,1 l)
Daily from the start of the game
3.)

Admission special "plus " 50 $
day ticket + 40 $ in lucky chips or tickets*
2 free drinks (soft drink, hot drink, draft beer 0,2 l, wine or sparkling wine 0,1 l)
Free parking
Daily from the start of the game
* Lucky chips and tickets cannot be exchanged for cash.
What is the dress code at Casino Hohensyburg?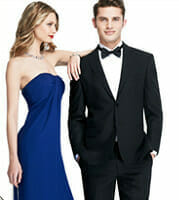 With such an upscale ambience, semi-casual, chic clothing actually goes without saying. There is no obligation to wear a tie – which will certainly please one or the other male guest. A shirt as well as the obligatory jacket are in the Hohensyburg casino in the slot machine casino a sporty-chic clothing – for example a polo shirt – is sufficient.
Should you spontaneously decide to pay a visit to the casino, we will be happy to lend you a jacket free of charge. jackets free of charge. The etiquette of the casino is no longer as strict as it was a few years ago. Nevertheless, great importance is attached to a well-groomed appearance. In the best case, you should take a look in the mirror before you set off. Closed shoes, for example, are part of the good tone here.
Unfortunately, there is no clear information on the dress code on the casino's website. If there are any ambiguities, then simply contact Westspiel by phone, who will be happy to give you free tips along the way. In recent years, the dress code has been relaxed considerably.
Nevertheless, we have to say clearly that you simply feel more comfortable with a chic suit and evening gown among all the people who visually enhance the upscale ambience of the Hohensyburg casino. You should also read through the house rules. Etiquette is paramount in the casino. This applies not only to the choice of dress, but also to dealings with players and employees in the casino.
What are the opening hours in the casino Hohensyburg?
From 11 o'clock it goes in the Casino Hohensyburg every day – regardless of whether you choose the mixed area or Vegas World, the casino's slot machine casino. Vegas World closes at 2 a.m. and 3 a.m. on Fridays and Saturdays. The mixed area, on the other hand, is open until 3 or 4 o'clock.
One thing to note are the restaurant hours. Palmgarden is closed on both Mondays and Tuesdays, but from Wednesday to Sunday you can feast to your heart's content here between 6 and 11 p.m. The Syght restaurant is closed on Mondays, so is available from Tuesday from 6pm to 11pm. On Sundays you have the possibility to have lunch from 11 am. The bar is open from 12 noon.
Admission prices at Casino Hohensyburg
The day ticket for the Casino Dortmund you get directly on site – for a price of 5 Euro per person. With this ticket you can use both gaming areas without restriction. However, cards are not transferable. It is also important to carry your ID card, which will be checked at each of your visits. In this way, Spielbank Hohensyburg ensures that only persons of legal age are granted access. Young people are strictly forbidden to do so here as well. On some holidays the casino is closed. Information on this can be found on the WestSpiel website.
Directions Casino Dortmund – Hohensyburg
How does the Casino Hohensyburg perform in our test?
The largest casino in NRW enjoys an excellent reputation with good reason and has been very popular with players from all over the world since it was founded over 30 years ago. If you have the opportunity, you should definitely come and see for yourself. Is classic gambling not your thing? Then just take the chance to have a closer look at the FOX dance club. Or you can take part in the seminars. This way you can experience poker, blackjack and co. up close and personal without any effort and learn the most important basics of the classics from real professionals.
Author: William BrownRated: Hohensyburg CasinoAuthor Rating: ⭐⭐⭐⭐⭐95%