Details about BigTimeGaming




Company Name:
Big Time Gaming Pty Ltd.
Registered office:
Vasagatan 11, Plan 8, Suite 203 / 50 Holt St, Surry Hills, NSW, 2010.
Incorporation:
2011
Email:

[email protected]

Portfolio:
+40 slots
Platforms:
Desktop, Mobile
Website:
bigtimegaming.com
Best Casino:
1Bet Casino
Best Game
White Rabbit
The Australian game developer Big Time Gaming was founded in 2011 and to this day enjoys a decidedly good as well as interesting reputation in the gambling industry. After the company received official licenses from the Alderney Gambling Control Commission as well as the UK Gambling Commission, its seriousness was clear and the success story began in a way that is hard to beat.
Very early on, CEO Nick Robinson realized that something new was needed – games that had not been experienced before. Thus was the Megaways concept was born, which allows customers up to 117,649 ways to win in the game. in the game.
No other developer had ever given players more opportunities, but soon the first providers approached BTG and asked for a license. This is literally worth its weight in gold, because Megaways slots in particular enjoy the full appreciation of the industry, whereas the simpler Big Time Gaming slots, with the exception of White Rabbit, don't attract nearly as much attention.


Interesting detail: Nick Robinson, who still serves as Big Time Gaming CEO today, brought with him many years of experience in the industry (including as Creative Director at Openbet, a UK sports betting and gaming software developer) before the official launch. Today, he looks back on more than two decades that have shaped him. At his side is Huw McIntosh, who was also active at Openbet for over a decade.
Casinos with Big Time Gaming games – ranking 2021
Both customers and casino operators appreciate the unique game mechanics. Accordingly, it seems self-evident that today almost all online casinos in Europe include Big Time Gaming games – and also slots from cooperating providers – in their portfolios. The list is therefore correspondingly long. The top casinos include companies that have been both fully audited and found to be consistently safe.


Advantageous: Players are always offered the option to get an non-binding first impression to get. This is also possible without registration. There is always time for a comparison, because there are definitely differences in the game selection and bonus offers that are worth looking at.
Close cooperation with other developers for years
The big breakthrough for Big Time Gaming came with the development of its now patented patented Megaways mechanicswhich is increasingly being integrated into slot games. Thanks to it, users have up to 117,649 possible combinationsnow and then even a few more.
In the meantime, the technology has become so sought-after that many other brands are also getting permission from Big Time Gaming to release their own Megaways slots. Known for such games are among others

1×2 Gaming


Pragmatic Play


NYX Gaming


iSoftBet


Iron Dog Studios
Without official permission, it is actually not possible for providers to develop Megaways games. So the patent should bring Big Time Gaming high revenues, because those who want to integrate the mechanics into their slots will of course have to pay a fee. However, BTG never talked about the exact sums.
The provider with the special game mechanics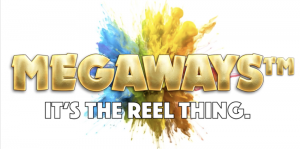 Players and operators automatically associate the term Megaways with Big Time Gaming. This technology has brought the group its rapid breakthrough. Today, BTG in all likelihood finds it very easy to hold its own against the competition of the iGaming industry. However, the company has not rested on its success, but has developed more and more further "mega" mechanics developed.
After the group was founded in Australia in 2011, it quickly became clear that it would need innovative ideas to survive in the industry. At that time, CEO Nick Robinson and CT Huw MCIntosh could hardly have imagined how the hype around the Megaways slots would develop. Today Big Time Gaming is one of the one of the biggest players in the online casino scene..
To the further exclusive and patented game mechanics we will reveal more in the course of our test. We can already anticipate that it was this unique idea that will surely keep BTG successful in the years to come. After all, everyone wants a piece of this "pie" – from the aforementioned licensees to even more prominent companies like Merkur and Blueprint.
How to use Big Time Gaming games for free
There are several ways to view both Big Time Gaming's in-house slots and games licensed by the company from other developers for free. One of the easiest is to visit cooperating online casinos, because they all provide customers, as well as sometimes guests without an account, with a free demo version available.
Likewise, interested parties can get access via the Big Time Gaming website and certainly also on websites of alternative providers. The advantage here is that you do not have to register first to test the slots. On the other hand, there is no option to switch to real money mode. This is actually only possible in real money casinos and after a successful deposit.
The best Big Time Gaming games are:
Extra Chilli Megaways
White Rabbit
Bonanza Megapays
Star Clusters Megaclusters
Who wants to be a Millionaire?
The Final Countdown
Danger High Voltage
Book of Gods
Starquest
Monopoly Megaways
---
1.)

Extra Chilli Megaways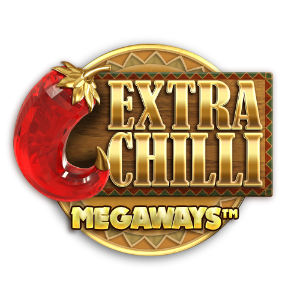 Everyone knows that Mexican cuisine is hot and fiery. Extra Chilli Megaways takes players to the land whose spiciness not only makes the tears run, but in this case can also trigger very attractive wins. 117,649 winning ways the Extra Chilli Slot from Big Time Gaming has to offer – in addition to six reels and up to seven symbol rows.
The RTP scratches at the 97% brand and is thus extremely attractive, which especially suits gamers with a low budget. Despite versatile extras, including free spins, multipliers and wild cardsit is a bonus slot with a simple basic concept, which is immediately comprehensible. As usual, the challenge is to collect identical symbols, with as few as three appearing next to each other providing a payout.
When playing Extra Chilli Megaways, complete combinations dissolve and make room for new motifs. But that's not all. If you're brave, you can bet on the bonus buy and easily secure an even higher chance of free game rounds. The feature drop display reveals how many free spins are at stake in detail.
2.)

White Rabbit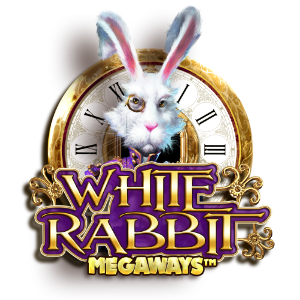 Although a few years old, White Rabbit is still the undefeated number 1 in the Big Time Gaming forge. The company gave the former classic the coveted Megaways mechanic in 2017. Since then, users here have been offered a whole 248,832 ways to win significantly more than is usually the case with Megaways slots.
White Rabbit tells the story of Alice in Wonderland from the perspective of the rabbit mentioned in the title. He is constantly on the search for his lost time – and thanks to BTG now also for big winnings. Stakes here can sometimes be up to 10,000 times. But there is even another reason for the popularity of White Rabbit Megaways. With 97,72% the RTP of the slot machine is above average.
Besides the special mechanics, users benefit from free spins triggered by three or more rabbits. The robbery takes over the Function of the joker and can be used universally. Symbol substitutions and other extras round off the concept wonderfully. So there will be no boredom at the side of the white rabbit, even in the long run.
3.)

Bonanza Megapays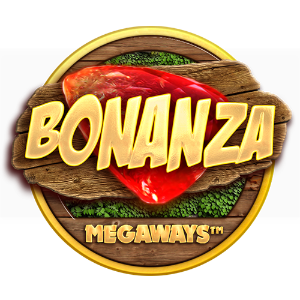 Some of you will have heard of Bonanza Megaways before. After its success, Big Time Gaming now focuses on a worldwide unique, brand new game mechanic: Megaways! Remained are the maximum 117,649 winning ways that can be activated. Now, however, a significantly higher main prize is added, which in the best case can be up to 300.000 Euro can amount. It is triggered randomly by collecting the valuable seeds. The more that occur, the higher the jackpot.
In favor of the particularly high main prize, Big Time Gaming has significantly lowered the RTP for the regular game – more precisely to 86,96%. So if you want to win big, when playing online Bonanza Megapays you actually have to wait for that bonus features become active. Only then the odds increase to 96.4%.
The first part, Bonanza Megaways, was called a milestone of the provider after its release in 2016. Now, with the newer concept, there is even more excitement. Finally, the winning amounts here become much more appealing, while the handling is still a simple one. Consequently, it does not take much experience to secure mega winnings.
4.)

Star Clusters Megaclusters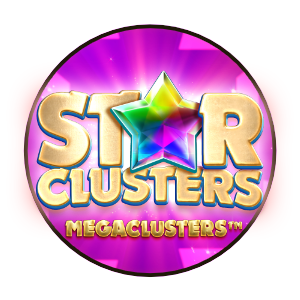 Unlike usual, Big Time Gaming relies on rather simple gemstone symbols in Star Clusters. simple gemstone symbolswhich are less exciting than what is inside the bonus slot. What is meant is the for the first time integrated Mega Clusters mechanicwhich differs significantly from the concept of better-known Megaways slots. The game is not based on not on winning lines, but on so called clusters – chains of at least five matching symbols.
A total of up to 256 such clusters can be played in the online Star Clusters Megaclusters game. up to 256 such clusters can be collected. The number varies depending on the game mode and reaches its maximum only in the bonus round. Initially, the layout consists of four reels and four rows of symbols. However, the game field can grow, which creates plenty of new opportunities.
Additional entertainment awaits users through wild symbols as well as golden multiplier wilds.. Both symbols are there to complete combinations. However, the winnings from the golden star sometimes turn out to be significantly higher, as the factor here can increase up to four times the standard amount. What's more, whenever a combination is complete, it is broken up after the payout. New symbols can now drop into the grid from above.
5.)

Who wants to be a Millionaire?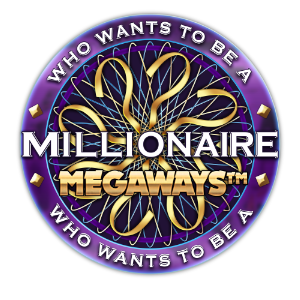 The bonus slot for the TV show "Who wants to be a Millionaire" was also equipped by Big Time Gaming with the proven Megaways mechanics. Typical for this are the offered 117,649 winning ways. On the other hand, the win rate is strikingly high, because stakes can be multiplied by 50,000, if chance has its way. Depending on the willingness to bet, payouts of up to half a million euros are possible. Thus, Who wants to be a Millionaire Megaways lives up to its name, at least half of the time.
The game show character, which comes in the Who wants to be a Millionaire game very well to the fore. As soon as three logos of the slot appear, however, no mean questions beckon, but up to 8 free spins each. In the best case, one of four options can be set in the mode. Behind this are once again up to 50 free spins.
The only thing that is a bit lacking in Who Wants to Be a Millionaire is the showmaster. Instead, winnings can be collected without the need for a high level of general knowledge. The challenge is to wait for complete symbol combinations to appear. If you do not want to invest the full stake right away, you can start the release already from 20 cents per round per spin.
6.)

The Final Countdown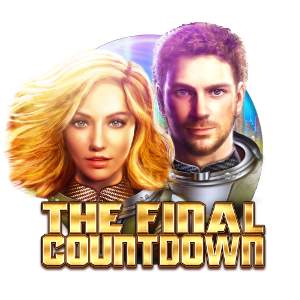 With this release, Big Time Gaming takes us back to the 1980s. The backdrop is chosen to match the title, with a rocket as the central motif. Once it takes off, winnings of up to 36,000 times the stake per spin are possible. Just like the odds, the volatility of The Final Countdown is convincing. With 96,65% the RTP is very highso that even smaller investments can be worthwhile.
The Final Countdown is for a change without Megaway's mechanics have been published. Nevertheless there are up to 4.096 possible combinationswhich are dependent on the active game mode. The game is played on six reels and in four symbol rows. An expansion is not possible this time, but jokers, mega symbols that fill multiple positions and synchronized reels and lots of free spins beckon.
As for the symbols, BTG relies on the tried and true. Essentially, it is about gems and card values in diamond optics. Interesting are the cloned Wild Cards, because they trigger odds up to x256 are triggered. Once the countdown has started, users are additionally offered a feature selection. Here you can choose between the Venus destination and The Final Countdown Free Spins.
7.)

Danger High Voltage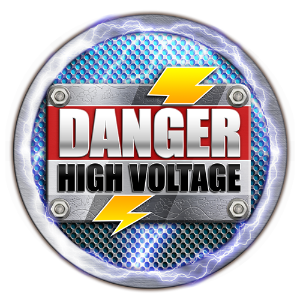 Those who are constantly under power will certainly feel at home with Danger High Voltage from BTG Studio. Here, high voltage is literally the order of the day, and that on up to 4,096 winning ways. Visually, the bonus slot is reminiscent of the 80s of the last century. At that time, not only neon colors were trendy, but also the song title "Danger! High Voltage" by Electric Six. Thanks to him, you can already guess how much thrill is building up here.
Bets from 20 cents are sufficient for the beginning. If you are looking for even more excitement, you can play online Danger High Voltage for a a maximum of 40 euros invest. Paylines, on the other hand, do not have to be set manually, as Big Time Gaming has deliberately dispensed with them.
Randomly occurring Sticky Wilds, also known as sticky wilds, are called hell gates here. They complete combinations and stay in their positions for several rounds. Also, there is an expanding wild, which fills the entire reel and simultaneously growing multipliers applied to completed symbol combinations. The High Voltage Bonus is all about such factors – up to x66.
8.)

Book of Gods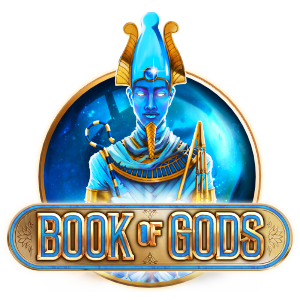 Since the release of Novoline's "evergreen" Book of Ra, book slots have been the talk of the town. Big Time Gaming has joined this trend with Book of Gods. This time there are with 243 ways to win There are significantly fewer possible combinations than in the popular Megaways slots, but the excitement quickly builds up. And that's exactly what casino customers can from 10 cents per spin alternatively for free in selected casinos.
Like some other games, Book of Gods was also equipped with the feature drop feature. Through the additional purchase, you can optionally secure the chance to get especially many free spins. However, the investment is not mandatory, as free spins can be triggered even without it – albeit only classic ones without any other special features.
Those who are looking for more support will find it in the form of the Wild Scatter Book, which either activates Free Spins or completes combinations in one or two ways. The special feature: before free spins start, the symbol shown on the left of the book becomes the most valuable and can pay out pay out significantly higher odds than in the base game.. Many people will already be familiar with this feature from Book of Ra, although Book of Gods is graphically much better than its predecessor.
9.)

Starquest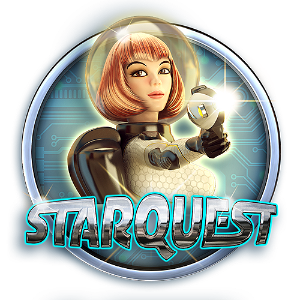 Reaching for the stars has never been easier than with Big Time Gaming Starquest. The slot takes players into the universe, where not only exciting features await, but also a payout rate in the amount of 96.9%.. This alone provides for unexpected opportunities. Even if it is not mentioned separately in the title, Starquest benefits from the BTG Megaways mechanic. This means that in each round up to 117,649 combinations are possible.
The maximum bet is in online casinos without limits 40 euros. The prize is 120,000 times the set value, in this case up to 4.8 million euros. Typical for Megaways slots is the structure of the reels. Six are available, which can be variably up to seven symbols display. Support beckons in space through the protagonist. She acts as a wild cardwhich occupies the entire reel and multipliers multipliers.
Surprisingly, BTG completely omits free spins from Starquest. Thus, only the Wild Card is to be considered here, which is responsible for several additional features. Respins can be triggered by them, whereby the mode does not require a game stake. Thus, the profit margin is correspondingly high when playing Starquest online.
10.)

Monopoly Megaways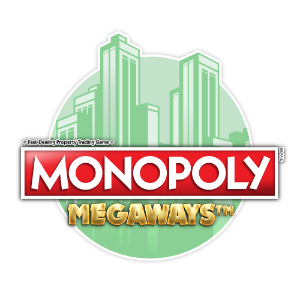 Several aspects make Monopoly Megaways one of the highlights of Big Time Gaming. On the one hand, the developer has succeeded in transforming the most famous board game of all time into a functional and exciting bonus slot that leaves nothing to be desired in terms of excitement or winnings. After all, it's all about payouts of up to 14,700 times the stake with betting options between 10 cents and 40 euros per spin..
Secondly, Monopoly was one of the first BTG slots to use the Megaways mechanic. It allows users to earn winnings on 117,649 ways – depending on the active game mode. Accordingly, the tension increases quickly with each round. Amounts won provide avalanches of winnings, as advancing symbols also beckon on Monopoly Megaways slots. In addition, there are wild cards, multipliers, scatters and the chance to win free spins..
In 2019, Big Time Gaming has enhanced the slot with the so-called. "Reel Adventures" feature equipped. Behind it is a particularly realistic technology. Thanks to it, the setting feels like you're actually in the middle of a board game.
Are Big Time Gaming casinos safe?
Providers that provide BTG slots are put through their paces by the provider itself. Only those that have a license and are and which can be classified as reputable on the basis of numerous criteria are allowed to provide slot machines of the developer. This also applies to the software cooperation partners, which can usually also be found in selected Big Time Gaming casinos.
Let's take a look at the specifications that BTG casinos must meet:
Fair payout rates
Officially licensed
Playing without wagering possible
Attractive bonuses and campaigns
Low minimum stake
Play at home and mobile
What types of games and features does the provider offer?
The developer has focused on slot machines, so beyond that it offers neither table games nor a live studio. Big Time Gaming became successful due to both the extraordinary variety of themes and – primarily – by its special game mechanics.pecial game mechanics. The company has patented these mechanics, from which it benefits to this day.
Let's take a look at the most important BTG features right now, because they are unique in the entire industry.
Slots
Megaways Slots
Megapays System
Player's Select Feature
Megaquads Games
Megaclusters Feature
---
1.)

Slots


Slots are the generic term of all the release that players can expect from Big Time Gaming. It is basically about reels, colorful symbols and the collection of combinations, whereby the provider clearly stands out from its competition.
Progressive jackpots are not yet offered by BTG Slots, but an above-average probability of winning – resulting from the already indicated technologies that the company has successfully relied on for years. The portfolio currently includes 50 in-house as well as hundreds of with Megaway's mechanics from other manufacturers..
2.)

Megaways Slots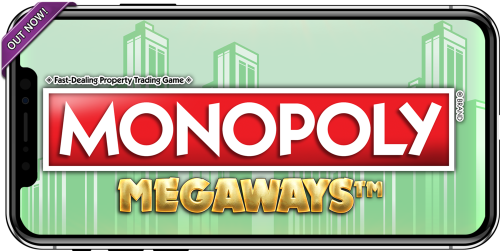 Slot games with 243 allowed symbol combinations are nothing new in the industry. With Megaways, however, Big Time Gaming has revolutionized the market. Instead of the usual odds, here beckon above all during the bonus rounds and free spins up to 117,649 winning ways, in exceptional cases even a few more.
In each round, the number of winning ways varies, which means that the slots equipped with the mechanics bring unimagined excitement even in the long run. In fact, it is so popular that more and more other developers buy licenses from Big Time Gaming to provide Megaways slots themselves. This is not allowed without the permission of the established provider.
3.)

Megaways System


After Megaways machines met with a more than positive response, Big Time Gaming took the next step in providing exceptional entertainment. In cooperation with Relax Gaming the company released for the first time Bonanza Megapays. Unlike the Megaways predecessor, this release impresses not only with countless combination ways, but also with Mega payouts.
Collecting special symbols is necessary to trigger one of the offered Megapays jackpots in the best case. So here are up to 300.000 Euro is possible if the player is willing to bet. If the concept is as well received as the Megaways mechanics, the next Megapays machines should follow soon.
4.)

Player's Select Feature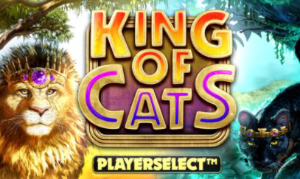 With the Megaways machine King of Cats, the so-called Player's Select feature from Big Time Gaming celebrated its successful debut. This is a particularly innovative feature that allows players to choose between two different game types during the rounds, to choose between two different game types. So you can change the story in the middle of the change the story in the middle of the action and thus achieve a high degree of thrill.
The selection is of course only an option and not a must. After all, once you've discovered the appeal of the graphically elaborate slot machine in savannah design, you might think twice about whether it's even worth switching. Captivating entertainment is guaranteed with this feature.
5.)

Megaquads Games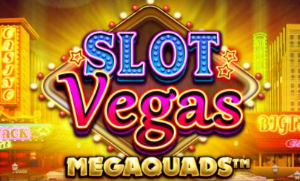 The next game mechanic also puts everything that has come before it in the shade. The principle behind Megaquads games like Slot Vegas is that basically four games in one take place. This constellation results in an incredible 16.777.216 ways to win – significantly more than is usual for Megaways slots.
Due to the Megaquads principle, said four slots can either merge into two, or players can expect a giant slot colossus. This is the one to wait for, because only here the maximum probability of winning is reached.
6.)

Megaclusters function

The concept can be called unconventional. At the same time, Big Time Gaming departs a bit from the Megaways system. The peculiarity of the offered Megaclusters games is that the format of format of rows and reels can change at any time.

Players can thus expect a variable structureand it is precisely this that provides for undreamt-of excitement. After all, you never know which clusters will lead to a win in the next spin. Clusters are winning constellations that do not follow any paylines.

The more identical symbols appear in a row, the higher their equivalent value. In addition, with Megaclusters slot machines complete rows are resolved and make room for new motifs.
Video: Star Clusters Megaclusters$
What sets Big Time Gaming apart from other providers?
Strengths:Weaknesses:
Unique Megaways game mechanism
Other technologies patented
Play on countless winning ways
Solid payout rates
Often licenses slots from other manufacturers
No progressive jackpot slots available
No classics and live games
Conclusion about Big Time Gaming
There is no comparison for BTG in the entire industry. The studio may come up with 50+ slot machines but many other developers benefit from the unique mechanics of the Megaways slots. from the unique mechanics of Megaways Slots and are using them more and more. This explains the high level of awareness of the Big Time Gaming brand, which is outstanding not only in its native Australia, but worldwide.


The mechanisms mentioned further are the key to the success of the studio, which certainly does not have to worry about positive feedback. After all, the operators were not only clever in the development, but also secured the patents on the technology.
By marketing these, Big Time Gaming thus continues to grow without having to provide too many games themselves. However, new games are not completely neglected, because BTG creates now and then brand new slotswhich actually always tie in quite seamlessly with the previous success.
Author: Joshua DavidsonRated: BigTimeGamingAuthor Rating: ⭐⭐⭐⭐⭐97%