PLEASE NOTE: Intercasino is withdrawing from the Australian market and closing its doors.
"On Wednesday, October 25, players residing in Australia will be blocked from making deposits on our websites and these players will be asked to withdraw all outstanding funds from their accounts by September 13. On Monday, September 6, all betting and gaming activity will be blocked."
Unfortunately, Intercasino is no longer open for players from Australia. Those looking for a good and reputable online casino will always find what they are looking for on FindCasinoBonus.com, as we test and present the best providers in the industry.
A list of alternatives can be found in our current casino recommendations
The Intercasino has only recently decided to completely redesign the website and thereby a new, more modern image secure. The plan has definitely worked, because today the company looks so refreshingly innovative than ever before.
It all starts with the eye-catching advertising insert. It shows you what promotions are currently running and what other benefits you will enjoy as a customer. Due to its size, this area immediately catches the eye. However, we have of course also looked at other areas. You can find out more details about the performance and loading times of the Intercasino website separately. Let's now turn our attention to the website structure and the first-class design.
Dumarca Gaming Ltd., based in Malta, has been around for what feels like an eternity. Intercasino was opened back in 1996, more than 20 years ago. For a long time, those responsible rested on their previous image and remained faithful to the one software. Quite late, however, came the realization that something had to change. Otherwise, it would have been difficult to keep up with the younger contenders. These are characterized by the fact that they seem young and modern, as well as rely on different software manufacturers.
---


For some time now, you no longer have to download software. You can open the Intercasino website in the browser and choose from a huge portfolio of games, for which several providers are responsible at once. The mainstay is Amaya, but also companies like Wagerlogic, Bally Games, IGT and others have joined the group in the meantime. Through the cooperation, the game selection has literally gone through the roof within weeks.
---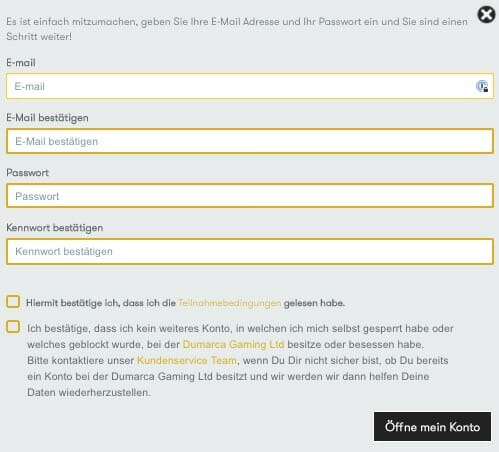 The bonus overlay already looks promising. However, we were of course interested in more factors on the Intercasino website, which we want to look at in detail. You can't miss the two buttons for registration and login at all. They are clearly highlighted.
If you are not yet a customer, click on the yellow button. The login works via the button "Register". At the top left of the page you will find the link to the About Us page as well as the promotions that are currently offered online at Intercasino.
Below that then the Bonus offers of the Intercasino followed closely by an overview of the most popular games. These, in turn, the operators have cleverly arranged into categories, so that you will be quite clear here, too, where you can find, for example. roulette, blackjack, the live casino, the biggest jackpots or slot machines. One click is enough to call up the respective section.
Simple structure and clear details
The various sections on the Intercasino website are basically all self-explanatory. If you want to deal with game sections, this is possible with a few simple steps. At the very bottom of the page, the company transparently tells you everything you need to know – from licensing, to contact options.
The language can also be changed without any problems. If you log in from Australia, Australian is automatically set. However, it may of course be that you understand English or the like better. Switching then works in a matter of seconds.

The many awards that Intercasino has received over the past 20 years are due in no small part to its website. After all, it decides for most players whether they register or not.
The first impression we have of the site is a positive one – and even a closer look doesn't reveal anything we could criticize. If you take a closer look at the areas, you will notice above all the fast loading times will please you. However, we have summarized more about this in a separate test.
Intercasino attaches importance to clear structures


Since 1996, Intercaisno has been one of the most award-winning online casinos worldwide. The casino has already won over 30 top online gaming awards, including the title of Top Casino by Gambling Online Magazine (GOM) players and readers five years in a row.
All of these successes would hardly have been possible if the operators had not taken care of their web presence. The new design is promisingand, especially as a new customer, it is easy to choose between game categories or to find out about bonuses and the like. Clear structures create trust – hardly anyone knows this better than those responsible, who already led Intercasino to success more than two decades ago.
Intercasino performance & loading times – our experience
It takes less than 20 seconds to start a game at Intercasino. You will probably need significantly more time to even make up your mind among several hundred titles. Our goal is to check the loading times, but also the performance in more detail. In both areas, the popular online casino could completely convince us. During the loading process of slot machines, you already experience a small preview, which makes the waiting time much more pleasant.


Ultimately, loading times & performance depend in particular on your PC as well as the Internet connection. The operators have tried to achieve the best possible values – even on devices that do not meet the latest technological standards. The minimum requirements for your computer are therefore quite manageable. Thus, you can expect a fast game start as well as a first-class game quality – no matter whether you prefer slots or table games.
Only recently, Intercasino has been completely reorganized. Today you will experience a huge game selection, and even a live casino has been integrated. This makes it all the more important for operators to rely on high-quality servers. Thanks to them, load inhibitions and interruptions only occur in rare exceptional cases.


Our editors have tested the performance and loading times of Intercasino at various times. After all, it is not a matter of course that games load immediately and run without any flaws, especially during busy periods. But exactly this positive experience we had with the provider. On weekends, the flow of visitors is extreme. Despite this, the games run smoothly.
This fact is especially important for fans of modern live games. After all, good loading times stand not least for the seriousness of the provider. What could be worse than an interruption in the middle of a live game? Fortunately, all these fears were in vain. You can rest assured that neither the graphical nor the technical quality will suffer – no matter which game section you prefer.

Meanwhile, the Intercasino download is completely eliminated. The games are only played in the browser. It was precisely this that initially increased our skepticism. Is it really possible to deliver best values? Yes, at least in the case of Intercasino it is. There are definitely no reasons to criticize the company in that area!
Intercasino website – our conclusion
With the new design, Intercasino creates a real recognition value. The golden crown next to the name has remained, but otherwise a lot has changed here. High-resolution links in large font help you find your way around the website. Labels like "Promotions", "About", "Register" and the like are self-explanatory. With the exception of the colorful thumbnails and the advertising banner on the homepage, the concept appears rather plain. You could call it timeless as well.

We think Intercasino creates a real feel-good character with its newly structured site, which will surely convince you as well. After the free registration you will have plenty of opportunity to take a closer look at the website – and maybe even start with the first top games.


Finally, our test result on the topic of loading times & performance turns out to be very good. The operators have left nothing to chance in this area, but rather rely on latest techniques and providers, which are known for their high-quality performance. Accordingly, there is nothing in the test series that could be criticized in any way.
Author: Jake ErvingRated: Intercasino websiteAuthor Rating: ⭐⭐⭐⭐ 90%