Crypto Wallet Facts




Largest crypto exchange:
Binance
Number of currencies:
180 different cryptocurrencies
Trading with coins:
E.g. on Coinbase Pro
Best casino with crypto:
Bitstarz Casino
If you have decided to use crypto payment, the first step is to think about two things:
How and where do I get hold of cryptocurrency?
Where do I store the cryptos I have acquired?
The good news is that it has never been easier than it is today to acquire cryptos like bitcoin, Litecoin and Ethereum, to name just three of the most popular. There are now countless companies offering to make it easy for customers to deposit money to buy this exchanged for digital assets within minutes – and vice versa, of course.
Crypto exchanges are primarily suitable for holding and trading cryptos. With Bitcoin and some other coins, however, there is a second possibility: the so-called mining. One mines the digital coins practically via one's own computing power, similar to gold, only virtually instead of manually.
When it comes to depositing with cryptocurrencies in the casino, direct purchase is probably the simplest solution. To do this, you need an account with the preferred wallet, a deposit real money and the decision as to which coin should be purchased for the credit. Of course, coins earned in the casino can also be stored on the wallet without any problems.
Table of Contents
Crypto trading exchanges in comparison

The biggest & best crypto exchanges
The top 3 crypto exchanges
How reputable are crypto exchanges?

What is a crypto wallet?

Fun Facts about Wallets & Coins
Hot and Cold Wallets – the differences
How does the purchase of crypto currencies work?

Our conclusion
Crypto trading exchanges in comparison


Bitcoin and other cryptocurrencies first became successful because of the ability to mine them to mine (mine). This opened up new sources of income for many people. While it took what felt like an eternity to mine a single BTC, this option was obviously very interesting as a side income. Today, however, most investors are more likely to buying coins, which is done on so-called crypto exchanges or trading exchanges is possible at any time.
Trading with coins is also a lucrative option. This is offered on the major exchanges as a second option in addition to the purchase and sale of the blockchain currencies allowed. The trading platform can usually be found under the addition "Pro" of the respective main name.

"Even and especially with larger trading exchanges, a certain amount of know-how is required for trading. For those who are just freshly diving into the topic of blockchain, we recommend the basic version, on which you can deal with prices, fluctuations and the simple purchase of various coins in peace." Kevin Lanson – Crypto Casinos Expert
The biggest & best crypto exchanges
So what should a good crypto exchange entail? The most important thing is easy handling, because this is the only way that even beginners can get into the topic without any effort and have the possibility to manage their coins easily.
The Pro version, behind which the trading is hidden, is of course also useful, but does not play too big a role for depositing and withdrawing in the crypto casino – unless you want to use your Increase credit with high risk.
Top 3 crypto exchanges:
---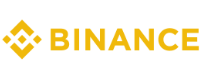 Rank 1: Binance: Binance Holding Ltd. was founded in 2017 by Changpeng Zhao and is headquartered in Malta.
Today, the company's Wallet including Binance Pro trading platform in 27 languages.. In addition, there are already over 180 different cryptocurrencies available or tradable. Customers can deposit in more than 50 real money currencies.
A big advantage is the exchange at daily updated prices. Binance is particularly suitable for beginners due to its well-designed structure. However, the exchange fees should not be underestimated.
---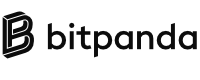 2nd place: Bitpanda: The fact that Bitpanda is so popular is certainly due to its Austrian roots and the strict monitoring of the wallet.
Eric Demuth, Joshua Trummer, and Paul Klantschek opened Bitpanda in 2014, and to date have made over 50 cryptocurrencies for sale. available. Here, too, the trading with blockchain is possible for advanced possible.
Likewise, Bitpanda is very accommodating to beginners. Those who have little experience so far benefit from extensive lessons on the e-learning platform.
---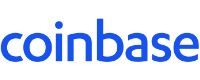 3rd place: Coinbase: For the cost-conscious, Coinbase is clearly one of the best alternatives to Bitpanda and Binance.
When it comes to transaction fees, it's hard to beat the company, which was founded in 2012 by Brian Armstrong and Fred Ehrsam in the US. Favorable conditions are only one of many advantages, however.
In addition, there are more than 40 coins for purchasea dedicated Coinbase Pro trading platform for experienced users as well as the simple basic version, which is perfect for all those who only want to acquire coins for deposits in online casinos.
---
How reputable are the crypto exchanges?


The top 3 trading exchanges for blockchain are with a very high seriousness to be classified. They are all are subject to strict controls, although cryptocurrencies are not tied to the traditional financial market, as already noted.
Coinbase in particular wants to be highlighted. A large part of the deposits of all customers are insured here – namely the share, which is called cold wallet stored.
What is a crypto wallet?
Wallet is the English word for wallet or purse. Thus, a crypto wallet is nothing more than a digital wallet for Bitcoin, Ethereum, Bitcoin Cash and numerous other digital assets. The coins are not real coins, but rather Only virtually available. While you put hard coins in your wallet, assets are transported to your digital wallet.


Therefore applies: To exchange real money into BTC & Co, the crypto wallet is essential. There, customers are shown all the rates and the exchange can take place in real time.
In summary: A crypto wallet is a virtual walletwith which manage, spend, and exchange coins of all kinds at will. and – in the Pro version – sometimes even trade them like on a classic stock exchange.
Did you already know? Two fun facts about crypto wallets and coins


When it comes to the question of whether it is called the wallet or the wallet, opinions differ. The word is not yet to be found in the dictionary and there is heated discussion about it on the net. Interestingly, both articles are possible. Which one is correct ultimately depends on whether you translate wallet as "the purse", "the wallet", or as "the online account".
So, in case discussions on the topic of correct grammar arise again: In the end, both opinions won out. A few even claim that wallet is possible – as a synonym for "the purse." 😉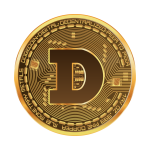 Also exciting: The Doge Coin, which we listed above, was actually supposed to be nothing more than a parody of the Bitcoin. Few people believed in its breakthrough at the beginning. What the founders did not expect in 2013 was that this coin would also go through the roof. In the first 2 weeks alone, the Dogecoin exchange rate rose rapidly and has meanwhile reached a Market capitalization of over 5 billion euros.
Hot and Cold Wallets – the Differences
The popular exchanges always talk about hot or cold wallets. The latter are insured on Coinbase, for example. But what do these two terms actually mean and how do the wallet forms differ from each other?
A hot wallet is the term used to describe centrally stored coinsi.e. the cryptocurrencies that are managed online are managed. Anyone who sets up a customer account at Bitpanda, Binance and the like and acquires Coins secures them on the hot wallet. "Hot" describes it quite well here, because the risk of an attack by hackers is basically many times higher than with the cold wallet.
After all, there is a direct connection to the Internet, and it is precisely this that ensures a massive deposit risk – even though the major exchanges now have numerous security measures measures to protect hot wallet accounts. The last major attack on Binance was not that long ago and cost both the company and investors several billion euros.
? More secure is the Cold Wallet, a decentralized alternative to the aforementioned example. As a cold wallet all storage options referred to as, that are not connected to the are not connected to the Internet. Providers of such "cold wallets" are, for example, Exodus or also Ledger. Purchased coins are stored directly on a USB stick or hard drive.. The investor is responsible for backing up this hardware.
📄 Paper wallets should be mentioned as the third "cold" option. In fact, there is the possibility to Print digital assets on paper. You hold a kind of certificate in your hand, which contains the price as well as the number and type of coins.


Providers like Coinbase split investments, a large part is provided as a cold wallet and covered by insurance. Of course, attacks by hackers are not possible here, but if the USB stick, the papers or the hard drive get lost, there is no chance to get your investment back in any other way.
How does the purchase of cryptocurrencies work?
Basically, as a registered user, you can "store online" at the well-known exchanges in the usual way. The basic requirement is to make a deposit with real money. For this purpose, usually different classic payment methods are acceptedincluding credit cards, instant bank transfer and various alternatives. After logging in, the deposited amount is automatically allocated.

The entire balance can be easily exchanged on the exchange. All you have to do is set an amount and decide which coin to buy.
Advantageous is the mostly good overview of the current prices for all common as well as numerous other digital assets. The exchange itself should be completed after a few seconds. Coins can often also be exchanged for alternative cryptocurrencies. The exchange fees should always be taken into account here, the amount of which can vary significantly depending on the wallet.
Our conclusion on crypto wallets and trading exchanges
If you only want to play with cryptocurrencies in the online casino, a simple wallet is enough for you. a simple wallet is sufficient. The three described are both reliable and versatile, because there can be stored both BTC as well as numerous other coins can be purchased at daily updated prices.
The option to use associated trading exchanges, on the other hand, is recommended for more experienced customers. If you don't know much about digital currencies, you can not only make good money, but also lose a lot in the worst case.
The ideal wallets are those that offer their users fair conditions and thus the lowest possible fees. possible. As a rule, you cannot avoid certain costs, but there are sometimes significant differences between the providers. And the less you invest in fees, the more coins you have left to play in your preferred cryptocasino.
Author: Kevin LansonRated: Crypto Wallets / ExchangesAuthor Rating: ⭐⭐⭐⭐⭐98%