Information about Binance




Company name:
Binance Holdings Ltd.
Year established:
2017
Registered office:
Melita Court Level 3 Triq Giuseppe Cali Ta' Xbiex XBX 1420 Malta
Management:
Changpeng Zhao
Website:
binance.com
Available:
In 27 languages and over 180 cryptocurrencies.
Binance was only founded in China in 2017, but it is already considered the the world's largest crypto exchange. traded.
The group started out as a rather small and introspective trading venue for well-known coins. Within just three years, the concept, which is backed by founder and CEO Changpeng Zhao, has grown into a a true giant of the digital coin market. developed.
The solution offered by Binance as a crypto wallet is also suitable for casino players. Especially for customers who choose crypto casinos or online casinos without limits, crypto exchanges and especially wallets are becoming more and more important today. Because they enable Transactions by Bitcoin, Ethereum & other cryptocurrencies..
Also as trading and trading platform Binance has developed at breakneck speed since 2017. In the meantime more than 15 million users worldwide registered and Binance Holdings Ltd. employs more than 600 people.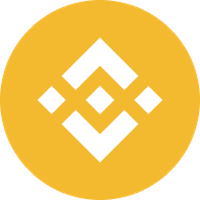 Speed is one of the company's greatest strengths. In addition to trading and trading coins, Binance offers many other services. Among them an academy for beginners and advanced traders and the in-house Visa Card. The non-plus-ultra however is the own Binance Coin (BNB).
Table of Contents
Advantages and disadvantages of Binance
The most important Binance functions

How Binance registration works

Binance limits and fees
What cryptocurrencies can be purchased?

Loans and other financing options

Beginners benefit from comprehensive academy
The Binance mobile app – available for Android and iOS
What Binance alternatives are there and how good are they?
Pay with cryptos at any time – thanks to Binance Visa Card
Binance crypto trading for all experience levels
Conclusion about Binance in Australia
Advantages and disadvantages of Binance
Pros:Disadvantages:
Deposits available in over 50 international currencies
Extensive peer-to-peer (P2P) payment network
Exchange at daily updated rates in real time
Crypto shipments to friends possible
Clearly listed figures
Essential functions available in Australian
No transaction without verification
Suitable for experienced users
No telephone support available
The most important Binance features
In terms of trading volume, Binance was already the largest in 2018, just one year after its official launch, which was largest of all known crypto exchanges worldwide. To date, the group has focused on innovative features as well as the simplest possible setting. Overall, however, the handling is a bit more complex than with the equally established Bitpanda. Here are the most important features in brief:
50 digital assets available
Own Binance Coin (BNB) available
Solidly rated, clearly laid out Binance app
5 real money payment methods to choose from
P2P payment with more than 100 options
Transactions to friends free of charge
Interactive charts
Comprehensive trading platform
Binance Visa Card optionally available
Lots of expertise in the academy
A fairly new feature is the so-called Binance Launchpad. Behind this is the concept of an IPO platform that allows crypto projects to make tokens known and earn money. Sales are not subject to any special requirements. Nevertheless, Binance remains one of the safest platforms on the market, especially for buyers. In principle, this function can be equated with an investment bank. Binance is thus a kind of branch that has already proven itself in recent years.
How the Binance registration works
Both the trading and the trading of coins are only possible after registration. Initially, a few simple details are sufficient – including an email address and a password of your choice. The latter should be absolutely secure, because only with it are funds and purchased coins protected. Newly registered users will directly receive an e-mail with a six-digit code sent to them. As soon as this code is entered, the first Binance functions can be used.
In order to be able to make deposits, verification is verification is mandatory. First, all master data is added to the account, such as the full name, an address and the like. Once this is done, identification documents and a current photo must be uploaded.
Similar to well-known crypto wallet Bitpanda there is also a verification "light" as well as the complete activation of the account. The latter is required to increase the limit for daily transactions to 5,000 euros.
Provided a customer account has been created, this can also be accessed via the Binance App can be used. A new registration is therefore not necessary. We recommend timely submission of required documents in order to use the wallet to its full extent with numerous additional products – including trading.
Binance limits and fees
Even when depositing real money to your own Binance Wallet, costs can sometimes arise. The only exceptions to this are Sepa direct debit and transactions using existing Advcash credit.


In direct comparison to the alternative Bitpanda, however, Binance is relatively inexpensive overall and therefore not only accommodates users who want to invest in the online casino with crypto. Transaction fees are basically always incurred. Means that the exchange of real money into coins is associated with certain costs. is.
The basic requirement before a transaction is to verify your own account. The maximum daily limits are only released once the data reconciliation has been completed in full. In the case of bank transfer or Sepa direct debit, these are up to 50.00 euros. Here is an overview of the deposit methods offered to Australian Binance customers:
| Payment method | Fees | Min / Max Limit (per day) |
| --- | --- | --- |
| Sepa | free of charge | 15$ / 50.000$ |
| Credit card | 1,8% | 15$ / 5.000$ |
| Ideal | 1,30$ | 5$ / 5.000$ |
| Advcash credit | free of charge | 1$ / 800.000$ |
| Etana credit | 0,1% | 10$ / 200.000$ |
For the payout you can choose between bank transfer, Visa, Advcash and Etana. Once again it shows that the fees are fees are quite manageable are quite manageable – which is of course very convenient for customers, especially with higher transactions.
Which cryptocurrencies can be purchased?
Over 180 coins are traded on the Binance platform and can be purchased with real money at the current daily rate. In addition, an exchange is also possible in the form of alternative cryptocurrencies. The same applies to the deposit to the Binance customer account, which does not necessarily have to be made with real money.
The selection of digital assets on Binance is gigantic, so it is clear why this wallet is especially suitable for customers who already have experience with the crypto market. Available coins include the following:
Especially the first mentioned coins from the list have a high value – also and especially here on the English-speaking market. In general, Binance is not only very broadly positioned here, but has also made a name for itself worldwide.


For casino customers, especially. Bitcoin, Bitcoin Cash, Ethereum, and Litecoin are decide. These four cryptocurrencies are encountering a very high as well as constantly growing acceptance. Which other coins will become popular in the casino remains to be seen. At times, the crypto market is still relatively in its infancy in connection with gaming.
---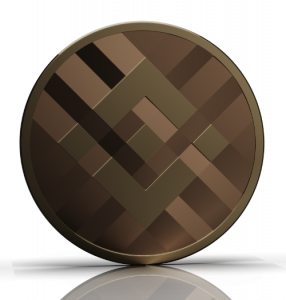 It is interesting to note that Binance has released its own coin. The site Coinmarketcap, which deals with the capitalization of cryptocurrencies, clearly shows all the figures, data and facts on this.
Currently, the price is around 209.44 euros per BNB (as of 03 July 2022).
---
When buying all cryptocurrencies via Binance, you have to pay as usual Exchange fees must be taken into account. The exchange informs its customers about these transparently. As soon as an exchange is to be made, the exact conversion value including any costs incurred can be found directly under the coin value or alternative euro amount entered.
Loans and other financing options
It quickly becomes clear that Binance offers far more products than competing crypto wallets. The financing offer stands out in particular stands out. Under Binance Earn, the company presents its investment service service. Flexible savings products with variable terms are available. The launch pool offers the opportunity to acquire targeted assets and invest them for the long term.
For the brave there are alternative investments with significantly higher risk and correspondingly more attractive returns. However, anyone who wants to do this should definitely be familiar with the subject. The safer option, on the other hand, is recommended for beginners. The Binance Pool promises high mining rewards. This offers an attractive and flexible source of income, although it also requires a certain amount of know-how.
For short-term investments, the Binance loan is an option worth looking at. Loans are available in the form of Bitcoins, Ethereum and other coins. The term can be freely selected between 7 and 90 days. However, the costs must be taken into account here. With 36.50%, the effective annual interest rate is immensely high.
Beginners benefit from comprehensive academy


Basically, it is advisable to have a little experience in order to be able to handle the Binance platform without any problems. At least some of the products and services offered are rather suitable for beginners. Expanding the level of knowledge is no problem thanks to the Binance Academy is not too much of a hurdle. Step by step, interested parties are introduced to the crypto market and the topic of blockchain. and the topic of blockchain.
The academy is divided into various video and text lessons divided. Fittingly, it starts with the question "What is Bitcoin?", because this asset is considered the best known and is also the basis or model for numerous other coins known today.


A big plus of the lessons is that they have been labeled for beginners, intermediate and advanced users.
Here is an excerpt of the topics offered by Binace Academy:
Binance (Handling and functions)
Bitcoin (what's behind it, how do I trade and earn bitcoin).
Blockchain
Economics
Basics
Trading
Technical Analysis
and many more.
The Binance Mobile App – available for Android and iOS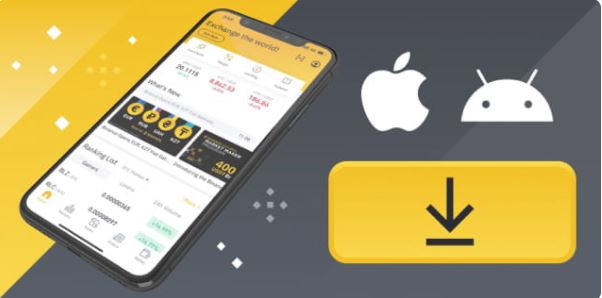 It takes less than two minutes to download the Binance app on Android or Apple iOS devices devices. The fact that many wallet customers prefer to complete transactions on the go and, if necessary, also trade cryptos, should have gotten around.
Thus, the company relies on a mobile solution that impresses with its ease of use and that also leaves nothing to be desired in terms of functions. leaves nothing to be desired in terms of functions..
Binance Mobile can be installed via the App Store as well as via Google Play. Already registered users simply log in with their known data. Alternatively, the registration in the app is kept super kept. The only drawback: English was preset, so at least the login process is a bit more complicated than if it were also Australian.
After logging in for the first time, a new security code must be called up via e-mail and typed in.. Provided verification, Binance is then fully usable on the go and offers the same products as are provided on the desktop.
What Binance alternatives are there and how good are they?
Although there are various crypto crypto wallets can be found worldwidebut ultimately not all of them are equally suitable for customers from Australia. Besides Binance, especially Bitpanda and Coinbase established on the European market.
Looking at the products and features offered by Binance, the competition can hardly keep up. The same applies to the comparatively low deposit and exchange fees, which arewhich are significantly higher, for example, at Bitpanda. Not without reason Binance is often called the giant of crypto wallets called.
Pay with cryptos at any time – thanks to Binance Visa Card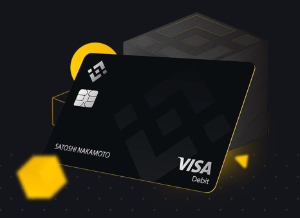 From experience, flexibility is a particular concern for coin owners. All the better that Binance accounts can optionally be linked to a prepaid Visa Card. can be linked. This can be ordered via the account set up, so that it is also possible to pay locally with cryptocurrencies.
The conversion into real money takes place automaticallyThe recipient does not receive coins, but euros.
Before the payment can be made, it is up to the customer to choose a coin that is available on the account. The transactions as such are similarly simple as with the classic credit card.
---



Another positive aspect is that the card is provided free of charge. Card is provided free of charge.
---
Binance crypto trading for all experience levels


Cryptos cannot only be exchanged via Binance. The group also offers an extensive trading and trading platform for everyone. Beginners are provided with an easy-to-use site that is easy to keep track of and, accordingly, should be perfect for anyone who has little or no experience with the topic so far.
Alternatively there are Platforms for advanced and professionals. The latter benefit from the immense leverage effect and an associated high profit margin at higher risk.
Conclusion on Binance in Australia
Binance offers a well thought-out and versatile alternative to the also proven Bitpanda wallet. Many of the services and features are primarily suitable for experienced customers, but the exchange is also absolutely suitable for beginners.
Via the wallet, it is possible to effortlessly deposit cryptocurrencies into the preferred casino. Functions such as trading are merely an option that users do not necessarily have to make use of. With the help of the Binance Academy, the into the world of digital assets is even world of digital assets a little easier. All instructional videos and explanations are provided free of charge.
The fact that Binance is used and preferred by millions of customers worldwide is due in particular to its favorable conditions. Deposits here are significantly cheaper than with many similarly known and proven crypto wallets.
Author: Jake ErvingRated: BinanceAuthor Rating: ⭐⭐⭐⭐⭐97%