PaulinhoLOKObr Facts
Streamer Name:
PaulinhoLOKObr
Real Name:
Aliffe Henrique de Carvalho
Avatar:

Origin:
Brazil, Machado
Residence:
Rio de Janeiro
Year of birth:
2001
Followers:
2,300,000 (Twitch)
185.000 (Twitter)
4.780.000 (YouTube)
36,500 (Kick.com)
4,600,000 (Instagram)
Favorite provider:
Stake
Special features:
Has his own clothing line on Lolja.com. Is considered to be an ambitious GTA RP player. Stands out for his good humor and is considered very entertaining.
Highest profit:
n/a
Highest multiplier:
n/a
Net worth:
~2.7 million USD
PaulinhoLOKObr is with heart and soul gamer. With the decision to live stream for Stake to stream livethe young man, who is just in his early 20s, is treading new paths.
Although he has so far focused his focus on GTA gambling seems to suit him. Especially when it comes to putting himself in the spotlight in the streams, Aliffe benefits from many years of experience. He has been in front of the camera since he was 16.
Fun Fact: At first, his own family didn't even realize how quickly Paulinho o Loko became successful. He only told them after he had reached his first half-million subscribers on YouTube.
Until then, de Carvalho devoted himself inconspicuously to the production of prank videos. production of prank videos and entertaining content, then later he joined Fluxo, his GTA teamto which he has remained loyal to this day.
In Brazil, Paulinho has long been a celebrated Influencer. Now Stake has discovered Paulinho O him Loko for himself and apparently offered him a deal that he could not refuse. From now on, friends of innovative slots and exciting classics can look forward to a brand new Aliffe de Carvalho.
General information about Aliffe Henrique de Carvalho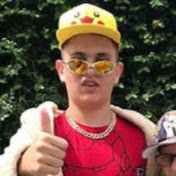 In this country, PaulinhoLOKObr, who first saw the light of day as Aliffe Henrique de Carvalho in Brazil on December 21, 2001, is less prominent than fellow artists such as Knossi. In his homeland, however, the influencer and gamer has millions of fanswho are now getting to know a whole new side of the young man. After he started his career with prank videos on YouTube and later as a GTA roleplay pro he is now venturing into casino streaming.
Aliffe de Carvalho has been in steady hands since 2021, keeping his private life largely out of the public eye. The fact that he already gathered a huge community around him at a young age is most likely due to his and likeable sense of humor. and likeable sense of humor. The Brazilian not only enjoys pranks, but is also up for any kind of fun. for any kind of fun. His career started, like that of many other streamers, in the nursery.
The young man's GTA skills have made him one of the most successful most successful gamers in the world in the world. When he is not playing live, he sells his own merch products on Lolja, including primarily hoodies and T-shirts. In addition, Paulinho o Loko is a soccer fan, as his few private glimpses show.
In these casinos Paulinho o Loko plays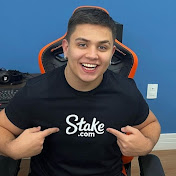 The only indication of his apparently newfound passion for casino streams is the Kick.com account that Aliffe created some time ago. Here, it becomes clear that the Brazilian is completely focused on Stake has. The gambling provider brings everything it takes for varied and entertaining live streams needed. In addition, the deals concluded with Stake are considered extremely lucrative. PaulinhoLOKObr should also benefit from this.
Although PaulinhoLOKO is present on various other other social media channels but on Youtube, for example, there is only one account without any content. One of the reasons for this could be that gambling content has come under criticism in the meantime. Twitch has now completely banned the streaming of slots and table games.



Visit Stake

Bonus:

500$

Rating:

Excellent

Establishment: 2017
Online since: 2017
Customers: n/a

License:
Software:

Pragmatic Play
Nolimit City
Gamomat
NetEnt
Yggdrasil Gaming
Gameart
Betsoft Gaming
Evolution Gaming
Red Tiger
Thunderkick
Push Gaming
Quickspin
Playson
Elk Studios
Habanero
Wazdan
Hacksaw Gaming
Relax Gaming
BigTimeGaming
iSoftBet
PlayNGo
PaulinhoLOKObr favorite games
For a long time de Carvalho was with heart and soul GTA Roleplay player, is even considered one of the most watched gamers in the division. The games with which PaulinhoLOKObr has been playing in the Stake Casino have nothing to do with the genre at all. The games favored by Paulinho at the casino include:
PaulinhoLOKObr tends to play prefers to play slot gameswhich are generally considered to be popular. But the gamer also seems to like blackjack. This is supported by the winning successes he always has on camera, which are recorded in videos.
When and where does Aliffe stream?
Initially, the Brazilian focused on Twitch. With more than 2 million followers the community on the popular streaming channel is quite large. However, the platform prohibits the streaming of online casino games. Like most of its competitors, Aliffe has also found an alternative in Kick.com an alternative found an alternative.
Almost daily he uses the platform to stream new content from Stake Casino. He usually takes several hours of timeThis is the only way he can present the full range of the provider to viewers. Unfortunately, not much can be said about the times, because there is no schedule on Kick, as you are used to from Twitch.
Aliffe takes a lot of time for his live streams and for the exchange with his fans. exchanges with his fans. The chat messages chat messages written in Portuguese that Paulinho apparently streams in the evening, according to one chat participant mostly around 20:30 Brazilian time.
Since the time difference is five hours Australian fans must be prepared for the streams to start in the early hours of the morning. early morning hours hours of the morning.
Paulinho on social media
PaulinhoLOKObr is available on all social media channels and can and can also claim to be able to inspire quite a lot of people with his content, be it on the topic of casino games or even as an experienced GTA player.
PaulinhoLOKObr on Twitch
Paulinho O Loko on YouTube
Paulinho O Loko on Twitter
Paulinho O Loko on Instagram
PaulinhoLOKObr on Kick.com
---
1.)

PaulinhoLOKObr on Twitch

He says he is Paulinho or Loko, the latter of which, derived from the Spanish "loco", translates as "crazy". A bit crazy are his GTA streams on Twitch definitely. His skill has made him one of the most popular and successful streamers of the role-playing game. The opinion that Aliffe has mastered his "craft" is shared by at least 2.3 million subscriberswho follow him faithfully.

Strictly speaking, the Brazilian streams in two categories on his Twitch channel: GTA 5 and Honkai: Star Rail.. The latter game should certainly be familiar to real fans, even if it's not quite as prominent as Grand Theft Auto. Paulinho streams often streams action-packed scenesthat invite you to join in the excitement. Not least because of the portal's regulations, there is no casino content here.
2.)

Paulinho O Loko on YouTube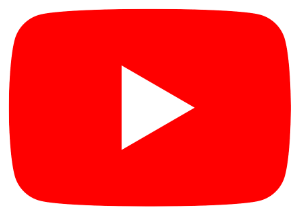 Aliffe operates three successful YouTube channels. As Paulinho O Loko, the streamer inspires a total of 4.8 million fans with his GTA RP clips. Most of his videos are viewed several million times, and the entertainment value entertainment value can be classified as first class. Good humor is always ensured in the clips, especially since de Carvalho is generally a cheerful person who knows how to inspire people.
Also the Modder channel with more than two million subscribers can also be attributed to Aliffe. He always presents his video clips on GTA under the motto "annoying kid. What exactly he means by that, however, is not entirely comprehensible due to the language barrier. As usual, he adds a good dose of humor to his a good portion of humor to his videosso that no boredom arises despite recurring content.
With 1.1 million subscribersthe Modder Clips channel is also well visited. Thematically, it goes in the same direction. Means, the topic online gambling moves also this time into the background.
3.)

Paulinho O Loko on Twitter


A little more private Is the content on the Twitter channel of the Brazilian. He comments on a photo with the words:
"I'm really focused, feijoada today at lunch with the family and I didn't eat it… Detail: it's my favorite dish. I know the effort will be worth it in the end."
His tweets here indicate that he is currently trying, to lose weight. The first results can already be seen, compared to pictures from the last months and years. Obviously, Aliffe now spends a lot of time in the gym. So he has every reason to be proud of himself and his successes.
The channel also says that PaulinhoLOKObr is part of the "Copa Dendele". This is a GTA RP teamteam made up of players who, according to the photos, have a similar sense of humor to Aliffe himself.
4.)

Paulinho O Loko on Instagram

To the 4.6 million followers the Brazilian has some personal insights to offer on Insta. Not only is this the best way to see how much he has changed visually as a result of his hard training. Subscribers also get an impression of how Aliffe spends his free time and that horses are obviously close to his heart.

On the channel we even meet the parents of the gamer parents. For Mother's Day 2023, he published a photo that shows his pretty mom Paula Plinia and his father. What his name is, however, is not revealed. Rather, Aliffe calls him the "Freak with the Pamonha in the background".

When Paulinho O Loko is not streaming or playing GTA, he likes to sit in the bathtub with a good sip. Commenting on the humorous picture, he called on his fans to set a caption. Apparently, there is a woman in his life. He says she is lucky to have such a delicious, wise and overwhelming man by her side. The woman in question is Beatriz Lopeswith whom he has been since 2021 is.
5.)

PaulinhoLOKObr on Kick.com.

The channel hasn't been around too long. Since Aliffe made a deal with Stake, he needed a platform that would allow him to stream without restrictions. Today, he uses his accumulated know-how to create on Kick.com to regularly broadcast new live streams that are multi-faceted and entertaining in equal measure.

About 36,500 followers The Brazilian has already proven that he is one of those influencers and gamers who manage to get their numbers up in no time at all. So it's probably only a matter of weeks before the number explodes on Kick.com, as it has on Twitter, Insta and Twitch before.

The player doesn't reveal too much about himself, the positive resonance However, it speaks for the fact that his fans trust him to take on the new challenge as a casino streamer most of the time. He does not lack experience. After all, he has been active for many yearseven if so far primarily for GTA Roleplay.
What makes PaulinhoLOKO
Paulinho is a very entertaining guy and seems more down to earth than many other streamers. According to his posts, he is always up for a joke. This is probably the secret of his success, because: PaulinhoLOKObr seems very approachable despite his success. He is by no means the type to flaunt luxury, expensive cars and the like.
Aliffe started his YouTube career at the age of 16. his first video on September 27, 2018. uploaded. His likeable smile, as well as his streaming sessions, apparently attracted a huge number of followers quite quickly. The entertainment value remains high to this day, and that doesn't just apply to his GTA streams, but also to his Stake streams on Kick.com.


PaulinhoLOKObr has not attracted any negative attention to date, which is indeed a rarity in the industry. Around his person there are neither rumors nor scandals. He is therefore a predestined partner for Stake, precisely because his streams appear absolutely authentic.
Does Paulinho Loko use special betting strategies?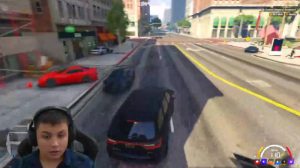 When it comes to GTA Roleplay Aliffe has been demonstrating his strategic strategic skills and that's probably why he's so successful. His way of playing inspires the huge community again and again.
At slot machines and Blackjack, PaulinhoLOKObr's preferred game categories in the casino, However, strategies do not work. Thus, the Brazilian can confidently do without just such and, like all his competitors, rely solely on rely on chance alone.
The only thing he can do: adjust the stakes. It seems that de Carvalho tends to choose amounts spontaneously. spontaneously decide on amounts and does not apply any strategy in this point either.
Does de Carvalho play with real stakes?


Judging by the live streams, there is every indication that Paulinho O Loko is using real money. He shows both his account balance as well as the betsthat he invests in slots and table games. Finally, there are no indications that these would be fake. Another aspect is that Carvalho has sufficient assets so that even losses would not bring him any major financial disadvantages.
Usually, the game credits that streamers use are part of the negotiated conditions. Gamers like Paulinho have to play for real money if only because that's the only way they can be considered serious, and because of course it wouldn't be fair to mislead followers who do the same.
PaulinhoLOKObr estimated net worth
According to estimates, the Brazilian's fortune currently amounts to around 2.7 million US dollars. This is the result of various sources of income. First and foremost is his YouTube channel, which currently has around 45 million views.
For every million views, YouTubers are credited with around 1,000 US dollars per month. This means that this successful channel alone generates a total monthly income of around 45,000 euros.
Also with Twitch and TikTok and last but not least with his own merchandising articles Aliffe de Carvalho earns money every month. However, it is not known what the amounts are in detail.
In addition to the aforementioned mainstays, there is now also the stake deal, the terms of which are also secret. However, many years of experience in the industry lead to the assumption that Paulinho is is in an above-average financial position. well positioned. Unlike many other stake streamers, he doesn't flaunt his wealth as much as many other stake streamers.
Is Aliffe an experienced streamer?
When it comes to streaming, Aliffe knows his stuff. Even before joining Stake, PaulinhoLOKObr was streaming his GTA Roleplay sessions mainly on Twitch. At the same time, he acquired a high level of know-how with YouTube videos, which led him to success. high level of know-how acquired. He uses this to not only entertain but also create excitement in his streams.
---


It must be said, however, that Paulino O Loko has not been involved with Stake's gaming offering for too long. He had little to do with gambling overall until the deal came along. Despite all that, he can make good use of his accumulated experience and his reach to stand out positively and hold his own against all the other casino streamers.
---
Technologically, the Brazilian has also positioned himself optimally. The nursery where he started his career is now history. He owns professional equipmentwhich gives his streams a very high quality quality.
Aliffe de Carvalho private
PaulinhoLOKObr keeps with personal information. However, there are one or two pictures that show him at his parents' side. This leads to the assumption that the Brazilian is a family man. His sunny disposition clearly comes from his mom, with whom he last appeared on Mother's Day 2023. He may have inherited his sense of humor from his father, who graces the photo with a funny grimace.
About his relationship with Beatriz Lopeswhich he has been dating since 2021. The young woman is the same age as him and seems to love him just for his humor. Entertaining pranks were also what turned the private person Aliffe into the successful YouTuber PaulinhoLOKObr.
Overall, Aliffe lives very inconspicuous and only shares personal photos with his community every now and then. He seems likeable and seems to live for his career as a YouTube and streamer – quite apart from scandals.
Author: Kevin LansonRated: Paulinho o LokoAuthor Rating: ⭐⭐⭐⭐ 93%