m0e_tv facts
Streamer Name:
m0e_tv
Real Name:
Mohamad Assad
Avatar:

Origin:
USA / Palestine
Residence:
USA
Year of birth:
1986
Followers:
862,433 (Twitch)
245,768 (Twitter)
577,000 (YouTube)
12,000 (Instagram)
54,500 (Facebook)
Favorite provider:
Roobet Casino
Special features:
CS pro player in "retirement", known for tantrums, his little brother plays CS:GO
Highest win:
280,580 USD
Highest multiplier:
Unknown – game Gates of Olympus
Mohamad Assad aka m0e_tv is a gamer through and through. The US American with Palestinian roots began devoting himself to the prominent shooter Counter Strike in his youth. As professional gamer he has made a name for himself, especially in his native USA.
In between, Moe, as the Twitch star calls himself, still pursues his passion for CS:Go. However, the focus is now on slot machines. He primarily gambles in crypto casinos.
In the meantime, m0e_tv is a sought-after gamer, especially on Twitch. a popular gamer. The numbers speak for it, because meanwhile the Streamer follows alone there well over 850,000 subscribers. Mohamad also operates other social media channels, which he does not use for streaming, but for stream announcements, new bonus offers and sometimes also to show his private side.
At Echo Fox, Moe has been able to gain a lot of experience as a CS player – also and especially in the area of his presence in front of the camera. He owes his fame not least to his wild outbursts of rage, which are taken with humor by the fans. The fact is: m0e_tv immediately stands out with its bearish nature and very enthusiastic character.
General information about m0e_tv
Mohamad Assad's family is from Palestine, though he himself has lived in the U.S. for as long as he can remember. In his mid-30s, the born on September 7, 1986, has has had incredible success since 2012 – including as a Counter Strike player, but later also in the gaming industry. His main focus is specifically on providers that offer cryptocurrencies accept. M0e_tv is considered to be an explosive guy, because if something annoys him, it's bad luck. However, at first glance, the American seems super likeable to many and radiates a special coziness in his live streams. from.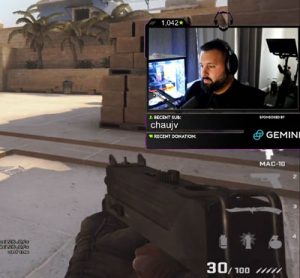 A lot of information can be obtained mainly from sites related to his his past as a professional Counterstrike elite player. have to do. The Twitch channel is also reminiscent of this active time. As before, the streamer has a knack for "wild shootouts", while playing automatons like Razor Shark requires more calmness from him.
Mohamad aka m0e_tv maintains a close and friendly contact with his fans in the Twitch chat, to whom he likes to send special offers every now and then. He also responds to game suggestions in the live streams, which usually last several hours.
A special feature of the streamer is that he does not hide behind his pseudonym and job. Instead, he is transparent, reveals more about his family and comes much closer to fans than most Twitch stars do. Twitch stars is used to. It just goes to show that even a Counterstrike pro and slot player has a private side – although m0e_tv invests a lot of his time in streaming.
Mohamad plays at these slot providers
The american-palestinian Twitch-Influencer has focused on focused on crypto casinos following a trend that has been noticeable among streamers for some time. Some of the providers featured on his Twitch channel are still largely unknown in Australia, but Mohamad also has providers tested by us in his "program". Two of his top favorites are:


Info: The bonus codes provided by mOE are mostly directed to other markets (eg: US America). If you want to pay a visit to the casinos from Australia as well, you should first take a look at the detailed reviews, which are certainly a good decision-making aid for beginners and which show both the strengths and weaknesses of the mentioned providers.
The varied range of games of the crypto casinos are also taken advantage of by streamers like m0e_tv to offer their followers multi-faceted live broadcasts that last for hours.
m0e_tv favorite games
When Mohamad Assad is not playing CS:GO, he pays attention to well-known bonus slot machines – often those that have a lot to offer both thematically and in terms of functionality. Of course, the profits mentioned in the videos on Twitch do not come by chance. The fact is that m0e_tv invests high stakes in the game. Despite the wide betting range, however, classics are out of the question for him, it seems.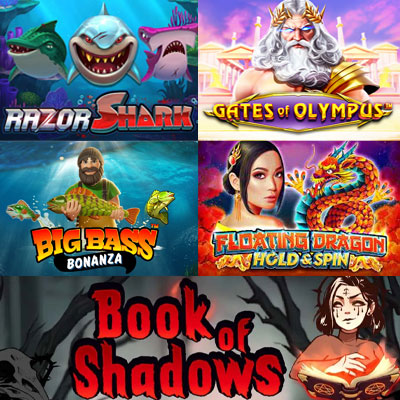 Here are some of his favorite games:
Razor Shark
Gates of Olympus
Big Bass Bonanza
Floating Dragon
Book of Shadows
You can already tell by the top list of the streamerthat he doesn't have a main theme. Sometimes he dives into the oceans for his fans, while the next time he faces fire-breathing dragons.
So far it looks like Moe is hitting the nerve of the viewers with his selection, at least that's what the growing number of subscribers is signaling. the growing number of subscribers. Likewise, the streamer records a lot of views on the saved videos – those, by the way, that can also be seen on YouTube.
Moe's streaming times and preferred platforms
Most important platform for m0e_tv is clearly Twitch. Here he not only has the largest fan base, but also an ideal basis for showing off his skills on vending machines – and earning a certain income at the same time. The affiliate program is ideal for gamers. Although YouTube now also offers the option of live streaming, Mohamad makes as little use of this as almost all of his fellow members of the gaming scene. fellow members of the gaming scene.


Something out of the ordinary: Unlike many of his colleagues, who obviously also follow Central European followers and go live in the evening, m0e_tv usually streams at noon (CET), which is morning in America.
Moe refrains from changing the Schedule on Twitch to fill out in advance. When he goes live, however, registered followers are notified by email and can then watch him play for several hours.
For working subscribers with traditional office hours, the streaming times of m0e_tv may be a little inconvenient. However, those who miss a broadcast can easily watch it as a video afterwards. Recent streams and highlights are displayed sorted under "Videos".
m0e_tv on Twitch
M0E TV on YouTube
mOE on Twitter
mOE_tv on Instagram
---
m0e_tv on Twitch
Which Mohamad Assad has achieved as a Twitch streamer can be has achieved is easiest to compare with the top streamers in our international ranking. (as of May 31, 2021)
From Australian Knossi aka Jens Knossalla who has around 1.5 million followers on Twitch, Mohamad Assad may still be a long way off. Nevertheless, he is very well positioned with his channel – which the views also speak for.
The m0e_tv channel offers a mix of CS:GO moments and vending machine highlights. When Mohamad is not busy with his family – especially his two small children – he is live for his followers and provides a good mood with his very friendly manner. The fact that Moe goes completely off the deep end every now and then, primarily when playing Counterstrike, by the way, doesn't seem to deter his fans at all.
With the Twitch channel m0e_tv is now very successful. No wonder, because he has not only been streaming for a short time, but has already started in started with his first live streams in 2012.. If you look at the high roller stakes in the crypto casino, you can assume that the streamer is doing well financially thanks to his Twitch career. Otherwise, the sometimes extreme investments can hardly be explained.
M0E TV on YouTube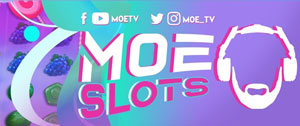 Mohamad Assad launched his YouTube channel on May 29, 2014. The second channel he created under "Moe Slots" he created in December 2018. This is still quite manageable with 15,800 followers. The main channel, on the other hand, is much better visited. Here there are now almost 600,000 subscribersAnd of course M0E TV is happy to take advantage of this rush to present some of its Twitch highlights there as well.
Overall, the streamer offers an exciting variety of topics. Every now and then he tests hot burgers or teaches his viewers how to trade. For all who are interested in crypto currencies – especially in Bitcoin – Mohamad provides exciting explanations and step-by-step instructions.
mOE on Twitter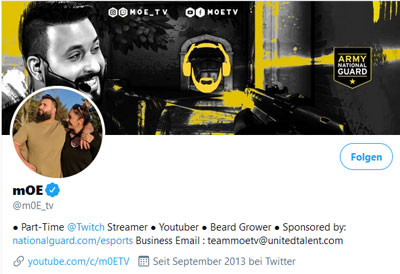 Right at the beginning, Mohamad Assad reveals to us "three very beautiful reasons to live": His family. Which, as the tweet shows, consists of his wife and the two children. Apparently the wife's name is Dalia, but not much else is known. The fact that he lets his more than 245,000 followers on Twitter get so close to him at all clearly speaks for m0e_tv. The streamer generally takes a bit of a break from his job here and likes to devote himself to personal posts on the social media channel.
The name Lieth Assad frequently appears on Twitter. Our research revealed that this is the younger brother of Mohamad is involved. He too is obviously an ambitious CS:GO player, but has less to do with slot streaming than m0e_tv itself.
Of course Moe doesn't want to miss it despite his private insights Moe does not miss the opportunity to announce the next Twitch live broadcasts on time on his Twitter channel. So if you follow him, you shouldn't miss any new streaming highlights.
mOE_tv on Instagram
It quickly becomes clear that Mohamad wants to show his 12,000 subscribers a different side – one that has to do with his second passion, CS:GO. In addition to wild scenarios from the game, of course, Insta is also about the Twitch star's private life. the private life of the Twitch star. The photo, in which he can be seen together with his 17-year-old brother Lieth, shows the clear difference in size of the two.
Presumably it is precisely such personal moments that make Mohamad Assad a likeable figure for many. sympathetic figure for many. Even when the gender of his child was announced in November 2019, he let his loyal fans share it with a video.
In fact, child number 2 has become a boy. You can see right away that for the streamer, despite his incredible success on Twitch his family always comes first and that his great success has by no means gone to his head.
What makes Mohamad special
According to the Counterstrike community – and this is confirmed by several sites that are familiar with the player – Moe has a tendency to freak out. However, when you follow him on Twitch and watch his live streams, you initially get a completely different impression of the American. M0E TV just seems super relaxed and doesn't seem to let himself get rattled even in moments of huge stakes. Either he's learned from his CS career, or things are just going so well for him that there's no reason to fly off the handle at the moment.
---
On Twitter, he describes himself as a "Beard Grower" and really lives up to his nickname: the streamer wears a full beard. Interesting: When it comes to brief information, Mohamad Assad puts his position as a husband and father over that of the streamer – even if it is the latter that has made him famous.
---
The private side of m0e_tv


By now it should be clear that Mohamad Assad is more than just a prominent Counterstrike ex-professional gamer with affinity to CS:GOToday, he keeps his followers happy primarily by playing slots in the crypto casino. First and foremost, m0e_tv, as the streamer on Twitch is first and foremost a particularly proud family man.
---
He shares his happiness with everyone who follows him on the popular social media channels. If you look at the streaming times, which are not strictly defined, it is also clear here that he has built his career around his family life around family life and cleverly adapts it. To be able to juggle everything and still be so successful is quite an achievement.
Judging by impressions, Mohamad generally cares a lot about his family, and not just his wife and children, but also his little brother. The tantrums with which he came to unplanned notoriety as a gamer do not show up at all in the pictures on social networks. And on Twitch, too, the American is getting quieter and quieter. He has clearly matured since the beginning of his career, and this is shown with positive response from his fan base. appreciated.
Author: Joshua Davidson