Important information: After the temporary closure, the Casino Schenefeld has reopened since May 18, 2020.
From May 25, 2020, in addition to the machine game, the "big game" is also possible again.
Strict protective measures must be observed. About hygiene regulations, the casino also informs guests on site.
As an alternative to Spielbank Schenefeld, here is a list of our current online casino recommendations for you.
Opening hours and details




Roulette
Mon – Sun: 3 – 3 pm (Soft Closing)
Blackjack
Mon – Thu: 7 – 2 pm (Soft Closing)
Fri – Sun: 5 – 2 p.m. (Soft Closing)
Poker
Mon – Fri: 8 – 3 p.m. (Soft Closing)
Sat – Sun: 6:30 – 3 pm (Soft Closing)
Slot machine game
Mon – Sun: 10 – 3 o'clock
Closed

Christmas Eve
Christmas Day

Address
Casino Schenefeld
Industriestr. 1
22869 Schenefeld
Directions
Minimum age
18 years of age
Dresscode
Sporty-elegant
Admission
Day ticket: 2 $
Monthly ticket: 15 $
Annual ticket: 60 $
Late Night Ticket
19 $


jetons worth 10$
3 drinks
from 22 o'clock

Phone
casino-sh.com
From Casino Schenefeld it is literally only a stone's throw to the metropolis of Hamburg and also to the Casino Hamburg. So if you're ever here, you should take the easy route and pay the casino a visit. Numerous games are offered, attractive Poker Events and not to forget an inimitable flair.
From the outside, the location looks very futuristic, almost a little industrial. Inside, however, you will experience the noble ambience that you would expect from a casino. Everything looks very chic and inviting. For that alone, Spielbank Schenefeld has earned a place in our ranking. You have the option of taking a casino card with you when you enter. With this, you can pay at all machines without having to carry an endless amount of small change.
If there are any questions about the casino card, the experienced staff will be happy to help you. The games themselves are largely self-explanatory and do not require you to bet much more than a few cents. Even with that, you already have the chance to win one of the attractive house jackpots. Which further points speak for the casino, we do not want to withhold from you of course in any case.
The Poker Casino number 1 in Schleswig-Holstein
The casino in Schenefeld was opened in 1997 and has been the "El Dorado" of all poker players since the very first day. "El Dorado" of all Pokerspielerbecause it lets with its unbelievably exciting Events the hearts beat selbiger more highly. There is hardly a casino in the whole of Australia that hosts as many events – with the card game always in focus. Almost weekly, you can participate here to your heart's content in tournaments that only cost you a few euros buy-in. Of course, it is also ensured that the Casino Schenefeld Poker High Roller do not come too briefly.
Friends of Schenefeld – Video shows archive footage of the Schleswig-Holstein Poker Championship at Casino Schenefeld
Fancy a round of online poker? Our recommendation



Visit PokerStars Vegas

Bonus:

500$

Rating:

Very good

Establishment: 2015
Online since: 2015
Customers: N/A

License:

MGA Malta
Schleswig-Holstein

Software:

NetEnt
Playtech
PlayNGo
Microgaming
Quickspin
BigTimeGaming
Push Gaming
Blueprint Gaming
Play "Just for Fun
If you have never played in a casino before, now is your time. The Schenefeld Casino offers you the opportunity to play for fun. At various tables, experienced croupiers will explain to you all the rules of the game and possible betting options without risk. You yourself do not pay a cent, but explore the selected games without risk.<!!-more->.
Beginners and new guests are also offered the option of taking the poker course. This is the ideal introduction to the popular card game, because you do not have to invest any money for this either. From the value of the chips to the basic rules, the dealers will explain everything to you in detail. There is enough time to ask questions and prepare for your first real money tournaments for free. Especially for such events the Casino Schenefeld is made for such events. Beginners can already get started with a buy-in of 50 euros and even secure the pot with a little luck.
The Casino Schenefeld for rent
The Casino Schenefeld really has a lot to offer. If you like, the operators will simply bring the casino to your home. So you don't even have to travel there to play poker or play roulette in a relaxed atmosphere. Whether you need roulette , blackjack or poker tables with professional croupiers at home or at a company party, Schenefeld Casino is happy to help. For example, the professional equipment with a roulette table including equipment and groupiers can be rented for an entertaining game time of 4 hours.
The costs vary depending on the number of participants and tables as well as the type of game. Offers are available via the contact form, or you can simply contact Casino Schenefeld by phone for detailed information about this option – an option that has been well received for years, especially at corporate events.
---
Important to know: "Just for Fun" offers allow you to play at the tables for free only. Real money bets outside the casino are not permitted according to Australian laws. Chips are still available to you, of course. Here, the focus is on entertainment, and after a few hours you can see for yourself which fellow player has won the most chips.
---
Stag parties in a special atmosphere
You are going to get married soon and are still looking for a location for your bachelor party? Also then the Casino Schenefeld one of the most popular addresses in Schleswig-Holstein! Here you can play to your heart's content in a special atmosphere, and perhaps collect a few euros for your wedding fund. The chances are not bad, because play technically for every taste – and of course every purse – something is offered. On request, the operators will arrange the evening according to your very special wishes. In any case, there is no lack of rooms for playing and celebrating here.
Advantages of Casino Schenefeld:
Exciting poker tournaments every week
More than 100 slot games available
Secure, easy payment with Casino Card
Event rooms for special events
Versatile gift packages available
Casino vouchers to give away
Giving away socks and ties was yesterday. If you really want to do something good for your loved ones, you should think about one of the exclusive gifts think about that in the Schenefeld casino are available. Here, for example, you have the option of giving away tokens in a high-quality velvet pouch – starting at a value of 2 euros. Larger sums are also permitted, of course.
Alternatively, vouchers can be purchased that include, among other things, a drink at the bar. Your friends have a passion for collecting? Then you will also find what you are looking for at Casino Schenefeld! Each of the great cartoonist Marunde is a unique specimen.. For every 10 euros you get a chip from the staff at the cash desk. Alternatively, you are welcome to purchase sets of four.
Gambling in the north – a delightful experience
The north is generally considered to be rather cool. At visit to Casino Schenefeld we didn't have the feeling that we had arrived in a sub-freezing setting. On the contrary: Here, all guests are warmly welcomed – regardless of whether they bring a lot or little budget. The company invites you to stay already on the website, because here you want to offer level entertainment in addition to the game and that for everyone.
The game selection at Casino Schenefeld
In the casino you have the free choice between classic games such as roulette, blackjack and Poker as well as the slot casino with around 100 slots. Some of them even allow you to win a progressive jackpot.
Boredom comes with the generous range of games the generous range of games. In addition, poker events are offered to you regularly, so that the variety is also in the foreground. A clear plus point is that even beginners do not have to miss out on playing. Already from a few cents bet most of the slot machines can be used, and even the classic casino does not demand a fortune from you.
In the end, all guests have the same chances at Spielbank Schenefeld. You can take advantage of these during the aforementioned opening hours. A trip to Schleswig-Holstein can also be wonderfully combined with a visit to the casino. You pay only 2 euros admission per person, but alternatively you are welcome to purchase an annual or monthly pass at the cash desk.
Happy Hour every Friday
Fancy a cosy evening with friends – and some good cocktails? Then we recommend a visit on Friday evening. Between 9 p.m. and 11 p.m., Casino Schenefeld offers you the Happy Hour. During these two hours you pay only half price for each cocktail. Besides, you can of course try games to your heart's content and really enjoy yourself. Sounds like an offer?
The casino always has events to offer, which you can participate in at your convenience. It's definitely worth opening the website and taking a look at the event calendar. By the way, this is not only for friends of classic entertainment, but for all those who fancy a cool evening in a special ambience.
The late night ticket is also recommended. At the price of 19 euros per person, you receive tokens worth 10 euros, are greeted with three free drinks of your choice (cocktails excluded) and enjoy an unforgettable night in the Classic Casino or in the slot machine area. The tickets are available from Sunday to Thursday at the reception desk – but only after 10 pm.
What is the dress code at Casino Schenefeld?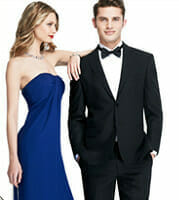 Apparently, the operators of the Casino Schenefeld already experienced things that you can hardly imagine. Different are the "rules of the game" on the subject Dress code at Casino Schenefeldwhich the casino explains in more detail on its website. Because here it is pointed out that sportswear is just as unwelcome as work or military clothing. Shorts, hoodies and flip flops you must also leave at home.
Actually, it goes without saying that an upscale ambience awaits you in the casino and you should dress accordingly. Too much is not demanded of you here, at least the sporty-elegant wardrobe is obligatory.. So an upscale casual dress is sufficient. You are welcome to wear a jacket and shirt. According to the company, however, these items of clothing are not absolutely necessary.
The dress code at Casino Schenefeld is however clearly more relaxed than in most other casinos in Australia. Especially in the evening hours is sufficient neat casual clothes, such as one usually wears when visiting a restaurant, for example. Closed shoes are a must, but this should also be a matter of course in a casino.
Dress codes are no longer as strict as they were a few years ago. Of course, you are free to wear a jacket and tie to the casino in Schenefeld – just as you feel most comfortable. If you have any questions on this subject, the best thing to do is to contact the casino by phone before your visit. The staff will be happy to help you.
What are the opening hours at Casino Schenefeld?
At Casino Schenefeld have their own opening hours for all gaming areas. Those who prefer slot machines can use them from 10 o'clock. Closed the entire casino daily at 3 o'clock. Blackjack play is possible from 5 or 7 p.m., depending on the day of the week. The tables are closed at 2 o'clock. Roulette is available from 3 p.m., poker can be played in the casino from 8 p.m. or 6:30 p.m. on weekends.
You can find an overview of the times above in our casino test. It is important to consider in advance which areas you would like to visit. Find poker tournaments are held at Casino Schenefeld you will be informed of the special times separately. The same applies to special events.
Admission fees at Casino Schenefeld
The Admission for the casino is, as already noted, 2 Euro per person. As a regular guest, you have the option of purchasing a monthly or annual pass. The cost here is 15 and 60 euros respectively. Very special players are sometimes awarded honorary cards. VIP have in the Schenefeld casino in principle free entrance.
In the Shoppingcenter are whole 1,300 parking possibilitieswhich you can of course use. A maximum fee of 2 euros is charged for 24 hours, and the first hour of parking is generally free as a casino visitor. Public transport can also take you to the casino if necessary. You can find more information on this on the website. The casino recommends the Mercure Hotel Hamburg am Volkspark as a place to stay.
Directions
How does the Casino Schenefeld perform in our test?
The casino is "typically Nordic" and in each case worth a visit. There is a little lack of events such as concerts and the like, but the casino Schenefeld is perfect for perfect for all poker players among us. There is clearly no lack of tournaments here. Those who visit the casino on Sundays can try their luck at try their luck at bingo. And even otherwise, boredom is guaranteed not to arise here. There are more than enough games for every taste – another point in favor of the visit.
Author: William BrownRated: Casino SchenefeldAuthor Rating: ⭐⭐⭐⭐ 93%