Ice Poseidon Facts
Streamer Name:
Ice Poseidon
Real Name:
Paul Denino
Avatar:

Origin:
Florida
Residence:
USA
Year of birth:
1994
Followers:
56,000 (Kick.com)
184,300 (Twitter)
710,000 (YouTube)
50.000 (Instagram)
86,300 (Discord)
Favorite provider:
Stake Casino
Specialties:
Has a close but toxic relationship with his fans. Declared himself dead with a "publicity stunt" in 2018, has a quirky sense of humor. Is Asperger's autistic.
Highest profit:
n/a
Highest multiplier:
n/a
Net worth:
~3 million US
For his fans, but also for critics is Paul Denino aka Ice Poseidon is an open book. The American was born on September 29, 1994 born in Florida and still lives in the U.S. today, where he is as often celebrated as attacked.
Not only once was Denino, who officially admitted to his Asperger Syndrome has been the victim of Swatting attacks. Through them, but also through his sometimes toxic connection to the fans, he remains in the memory of people on social media.
Since June 2023, Ice Poseidon has been streaming officially for Stake. His preferred platform is Kick.com. Denino has a clear advantage over his competitors. Because: Many of his Twitch fans followed him without any ifs or buts on the new channel that Paul Denino uses for his streams.
But these are not the only things the young gamer presents. His real passion is IRL streams (In Real Life). Again and again, he takes the followers with him into his real life and shows himself as close as hardly anyone else in the scene.
General information about Paul Denino
Ice Poseidon is a regular social media force. His IRL live streams, in which he shares his life with his viewers, made him famous and successful years ago. Initially, his attention was focused on "RuneScape", a little later he showed enthusiasm for Pokémon Go. A real hype broke out around the game, which even the streamer could not escape.
---


Although or precisely because Paul Asperger's autistic autistic, the many blocks on social media did not put him off his guard. The streamer owes them in particular to his partly xenophobic xenophobic and national socialist comments. But also riots of his fans were sometimes the reason that he had to pick himself up again and again.
---
Not too much is known about his professional career before he became an Internet star. However, Denino is said to have graduated from university with a degree in in finance. Apparently, the young American has always been interested in numbers, and that certainly helps him in his professional activities.
Denino makes no secret about his family and it is known that his parents' names are Michael and Enza. Every now and then, the streamer shows up with them on his social media channels. He started working on his influencer career early on. The His breakthrough came in 2015 on Twitch, when he started, Run Escape game. That was also the moment when Paul Denino officially became Ice Poseidon. However, he gave himself the nickname at the tender age of 12.
Ice Poseidon plays in these casinos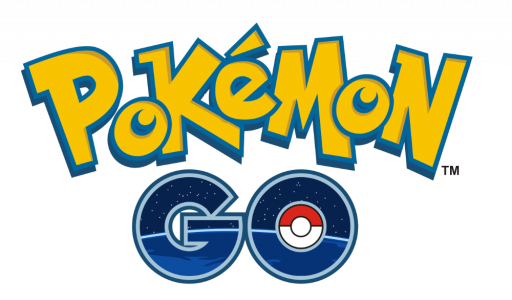 Paul Denino has in June 2023 a Streaming deal with Stake concluded. Until then, he had actually had no contact with gambling in online casinos. His focus was primarily on well-known online games, in particular Pokémon Go.
So it can be stated that Ice Poseidon is a casino newcomer is. However, both he and his loyal fans benefit from many years of many years of know-howthat the American has in the field of gaming and streaming and streaming. Paul knows exactly how to present the games offered by Stake.com in the perfect light.
In fact, Ice Poseidon doesn't spend too much time at home. He streams from anywhere in the world. Wherever his travels take him: Stake is always with him.



Visit Stake

Bonus:

500$

Rating:

Excellent

Establishment: 2017
Online since: 2017
Customers: n/a

License:
Software:

Pragmatic Play
Nolimit City
Gamomat
NetEnt
Yggdrasil Gaming
Gameart
Betsoft Gaming
Evolution Gaming
Red Tiger
Thunderkick
Push Gaming
Quickspin
Playson
Elk Studios
Habanero
Wazdan
Hacksaw Gaming
Relax Gaming
BigTimeGaming
iSoftBet
PlayNGo
Ice Poseidon favorite games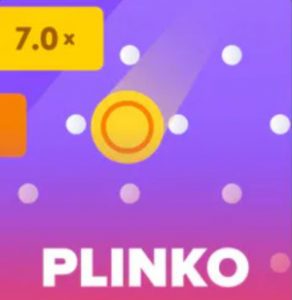 Looking at recent release of the streamer, it is clear that he has a passion for Plinko has. When he's not dropping balls into the grid, the American likes to devote himself to one or two prominent slot machines. Many of the titles played by Denino are very popular among stake players, as they offer exciting features and attractive odds odds.
Lucky Phoenix
Sword of Shoguns
Hot Fiesta
Blackjack
The options available to stake streamers are many and varied. Ice Poseidon is rather restrained with traditional table games, but provides with its varied slot sessions for the desired entertainment. What is striking is that the American also high stakes and that he devotes himself to just one game in some of his IRL streams.
When and where is Paul streaming?
Ice Poseidon is on June 2023. on Kick and streams streams almost daily. In general, he stands out from those other streamers. The reason: Paul is rarely active within his own four active. He takes his followers on trips around the globe and still finds enough time to test games and be online regularly.
You get a bit of the feeling that Ice Poseidon is live all the time. The streams sometimes run for 12 hours and longer. During this period, however, it's not just about casino games, but also about the personal adventuresthat he experiences during his travels. In fact, there are few streamers who sit in front of the camera in a pair of boxer shorts in a hotel room like Paul.


Like most gamers, Ice Poseidon got his start on Twitch. After he was banned there, he first switched to first to YouTube and was able to get most of his followers to go with him. Similar shows today on Kick, as he still has around 50,000 subscribers here.
Paul Denino on social media
Although Paul is not yet all that old, he can already be considered a a real social media legend legend. Many say he is the worst streamer of all time, which may be due to his frequent scandals. However, there are still close to millions of people who appreciate his content and faithfully follow him on all known channels.
Ice Poseidon on Kick
Ice Poseidon on YouTube
Ice Poseidon on Twitter
Paul Denino on Instagram
Purple Army on Discord
---
1.)

Ice Poseidon on Kick

Its Self Description is: "The best streamer ever. Creates storylines and mayhem in the name of entertainment."Paul Denino a.k.a. Ice Poseidon has managed to gain within a very short time more than 56,000 followers around him. He offers them daily IRL streamsthat last at least half the day in which he cleverly combines his everyday life with casino entertainment.

If you feel like it, you can watch Ice Poseidon not only playing slots and Plinko. Other sections of his channel are "Just Chatting" and "Just Sleeping". Once again Denino proves how close he is to his fans. After all, as the rubric reveals, they can watch him regularly watch him sleeping. Our editors were able to see for themselves that even this can be entertaining.

Denino has not been active on Kick.com for very long. However, it is already apparent that his fans of the past years fans of the past years follow him faithfullywho see him primarily as a as a role-player and Pokémon Go hunter. as a role-player and Pokémon Go hunter.
2.)

Ice Poseidon on YouTube

YouTube was one of the first platforms that Ice Poseidon focused on. His account has been there already since 2013. The topic of casino streaming clearly takes a back seat here. Nevertheless, there is no lack of exciting content, because Paul Denino is a born vlogger. a born vloggerwho loves to travel and has more than 710,000 subscribers his most beautiful moments around the globe.

Pranks are the order of the day for Ice Poseidon. For example, in one video he claims that he is petting an irradiated dog in Chernobyl. One can certainly doubt his claims. However, it must also be said that Paul seems to have a social streak possesses. Again and again he goes out on the street and surprises children with various things. He even gave 2,000 US dollars to random kids at Christmas.

His channel is characterized by entertaining content, which certainly does not have to be taken seriously throughout, but which in any case makes for provide a good mood and which is also decisive for his incredible success as an influencer.
3.)

Ice Poseidon on Twitter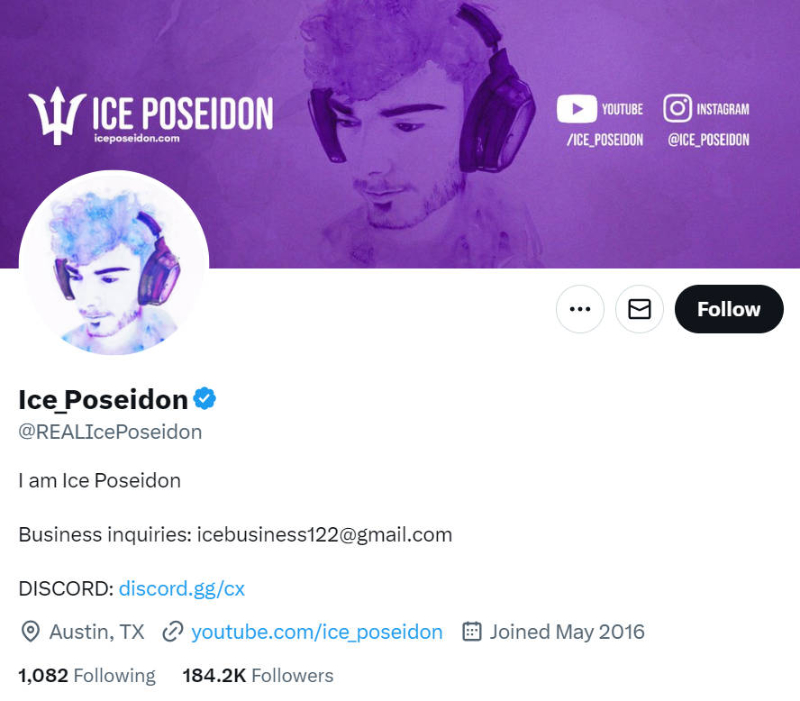 On Twitter, Paul Denino also manages to keep his followers, around 184,000 in numberwith tweets and private insights insights. Thanks to Twitter, we know that Ice Poseidon climbed Mount Everest at the end of May 2023. Mount Everest has. He actually achieved his goal of placing the Kick.com flag at the highest camp of the gigantic mountain. The climb took eight days, according to his tweets.
In general, the channel is more often about his successes in casino gambling. On June 7, 2023, Paul reported having turned US$5,500 into a full US$33,000. Obviously, things are going quite well for him at Stake, although it must be said that Ice Poseidon is placing pretty placed rather high betsto achieve such success.
The published statistics are particularly interesting. In mid-May 2023, Ice Poseidon reached 2nd place in the list of the most watched kick streamers and ranks directly behind the Cult gamer Adin Ross, who enjoys worldwide celebrity.
4.)

Paul Denino on Instagram

50,000 subscribers takes Ice Poseidon once around the world. Here he also shows himself on Mount Everest and is particularly proud to have reached Base Camp at a fabulous 5,364 meters after eight strenuous days. And he even introduces his fans to his great love: His dog.

Also exciting is his reporting from Chernobyl. In the Insta Post, he says that more than 50,000 people once lived in the region, which now seems like a ghost town. Previously traveled to the Vatican and Prague. It seems that Paul Denino is tireless. The fact that he now travels his his exciting travels with Stake Streams, but the Insta-channelHowever, it is not clear from his Insta channel. Here, he keeps a low profile with such content.

In addition to gaming and traveling, Ice Poseidon apparently has a passion for boxing. According to his Instagram post, he considers himself one of the greatest influencer boxers of all time.
5.)

Purple Army on Discord


Paul Denino does not call himself, but his followers the "Purple Army". On Discord, the gamer has more than 86,000 fans and has created various chat areas, especially on the subject of gambling. As is the case with other streamers, Ice Poseidon relies on the support of a team of moderators, because of course he can't be available around the clock for the huge community.
Through the topics, one gets a feeling for where the gamer's passions lie. Besides gambling, there are above all role-playing games and shooterswith which the American deals. But movies also seem to interest the young man, as the section "Movie Night"section shows. For those who like it, Ice Poseidon also offers plenty of opportunity to get to grips with the subject of cryptos. topic of cryptos to deal with. Interesting information can be found here from time to time.
What makes Paul Denino
One of the peculiarities of Ice Poseidon is the very close relationship with its fans. The strong relationship led many of his fans to follow him to YouTube after he was banned on Twitch. Nevertheless, it can be said that this connection is in a certain way toxic . Thus, Paul Denino does not shy away from, racist and national socialist statements. statements. Many of his followers are similarly polarized, which makes his person a target of criticism.
These outbursts may also be due to his illness. Paul Denino suffers from Asperger's Syndrome, a specific type of autism. It actually makes it difficult for him to allow closeness.
However, that doesn't stop him from going on trips and taking and taking his followers with him. The streams in which Paul films himself are actually rather atypical for Casino Streamer. As he explores the world, there are always moments when Denino takes time out for his Stake Streams. Often fans experience him as arrogant and cocky when they meet him on his expedition around the globe.
Scandals and controversies
As much as his IRL streams are celebrated, Ice Poseidon often faces swatting attacks subjected to. In the meantime, he has made a virtue out of necessity, as he seems almost a little detached when yet another "stream snipping"comes his way.
The American has long been aware that he is exposing himself to great danger, as he keeps giving fans clues as to where he is. Today, he's making fun of it and deliberately letting followers search. You could almost get the impression that Paul is deliberately making a search game out of IRL streams around his person.


In the February 2022 a scandal occurred, because of which the gamer is sharply criticized to this day. The incident even led to many critics calling him the worst streamer of all time. The reason: Paul Denino is said to be involved in the CxCoin scam was involved.
In the course of the scam, a cryptocurrency was artificially pumped up in its pumped up in value. As soon as investors received their tokens, which were sold by insiders, the currency immediately lost value. In total, this is said to have defrauded investors of more than a half a million US dollars. have been cheated.
Ice Poseidon commented on the matter in public, stating, knew about the scam of the scam. He apparently even thought it was okay that he was part of the whole thing, not to mention depriving many of his own fans of their money. Later he denied this statement. Much worse, he stated that he was quite capable financially of compensating those affected. However, he has no plans to return the money.


Also fierce: In 2018, Paul Denino faked his own own death faked his own death. Fans from all over the world were shocked by the news, which turned out to be a gag a little later. True, some followers were happy that he was alive after all. However, Paul reaped with this action also heavy criticism and made sure that many fans were very angry with him.
Does Ice Poseidon use special betting strategies?
Paul Denino is rather the spontaneous type. While his focus is on traveling, he usually decides to play live on short notice. He does not use no special strategies. These would help him with slot machines and his favorite, Plinko, a Provably Fair Game would not help him anyway.
So he can safely do without betting systems. In spite of everything, he lets himself be called a high roller who is not afraid to invest several thousand dollars in one round. There is nothing to suggest that he would adjust bets at certain moments. Everything happens on the spur of the momentjust as it comes to Paul's mind.
Does Denino play for real?
Paul has a more than sufficient income. This allows him to enter the games in the games with real stakes. So he is definitely not a fake streamer. Unlike some of his competitors, such an accusation has never been up for debate with him. On the contrary: You can see quite quickly that his investments in games are absolutely real are.
Doubts about the authenticity of his gaming investments are therefore unfounded. After all, Paul Denino earns a lot of money from various sources, although no concrete figures are known. It seems that even a stake of a few thousand euros does not bother him, even if it comes to a streak of bad luck.
Ice Poseidon estimated fortune


It can be assumed that Paul Denino has by now earned about three million US dollars has. The fortune comes from various sources. From time to time he acts as advertising face in the USA.
His many years as a member of longtime membership in NRG ESports earned him. There he was part of the oldschool RuneScape rooter and was paid until his departure in 2019 with with a monthly salary of around 60,000 US dollars. per month.
---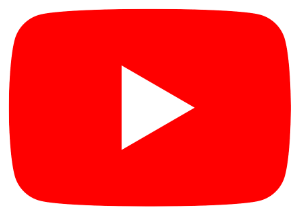 Other 5,000 to 20,000 US dollars per month Ice Poseidon achieves through YouTube clicks and views. Once he has already managed to generate 5,000 USD in just one night. On average, experts assume revenues of about 300 USD per day per day.
---
A new and certainly not insignificant source of revenue results from the deal with Stakewhich was concluded in June 2023. Concrete figures are not known, but experience shows that streamers can live very well from this. It's probably not too far to the fourth million.
How much experience does Paul have as a streamer?


Ice Poseidon is de facto not a complete beginner in the field of online streaming. Before he joined Stake, he already had a Twitch channel with exciting content around popular games like Pokémon Go. Primarily, Paul Denino has focused on IRL (In Real Life) streams which is all about presenting himself to his community up close and in really every situation in life.
For many years, Paul has known exactly how to present himself in order to stand out and keep fans happy. He now cleverly uses this know-how to put Stake Streams in the right light as well. The way Ice Poseidon streams is definitely special. It's precisely this that shows how well the American knows his stuff, because it's the only way he can dare to step out of line in terms of style.
Paul Denino privately
Paul, who was born in Florida in 1994, is said to have an education in finance. In 2015 he started a career as a RuneScape player and first began demonstrating his skills in the live stream. It is known that his parents are Enza and Michael are his names.
There is information that Ice Poseidon was married to a certain Carolina Burt. Following the divorce, the streamer confessed to dating a girl named Kimberly. Today he seems to be singleAt least no photos have appeared for a long time that show him at the side of a woman.
The rumor mill about his love life is always bubbling. Malicious tongues claim that Kimberly only got involved with him in order to become famous. In the end, it is Paul himself who has apparently distanced himself from both women and instead is concentrating more than ever on his professional career. on his professional career instead.
Author: Jake ErvingRated: Ice PoseidonAuthor Rating: ⭐⭐⭐⭐ 91%