LosPollosTV Facts
Streamer Name:
LosPollosTV
Real Name:
Louis Sammartino
Avatar:

Origin:
New Jersey (USA)
Residence:
New Jersey (USA)
Year of birth:
1995
Followers:
686,000 (Twitch)
360,300 (Twitter)
230.000 (YouTube)
50.300 (Kick.com)
112,000 (Instagram)
47,300 (TikTok)
Favorite Vendors:
Stake
Specialties:
Doesn't take his streams very seriously, sleeps during them or doesn't stick to promised times, reportedly misappropriated donations from his fans
Highest profit:
n/a
Highest multiplier:
n/a
Assets:
~$1.5 million
LosPollosTV, translated as "Chicken TV," is a gamer from New Jersey. Not only the pseudonym is fancy, all in all LosPollos, who in real life is Louis Sammartino is called, as real joker describe.
He obviously got his sense of humor from his father, who worked as a comedian. Instead of following in his footsteps, however, LosPollosTV is successful on social mediaHis latest career move: a deal with deal with the Stake Casino and a new job as a casino streamer.
Meanwhile, the US American enjoys a lot of attention, and his fans call themselves "SnipeSquad". Why exactly "Snipe Squad", neither Louis himself nor his community comment on it. The only thing that is clear is that he owes his success to the loyalty of his fans.
His streams for the Stake Casino have been bumping since the first day in June 2023 have been very well received. The American with Italian roots does it the same way as other streamers and focuses primarily on slot games.
He first appeared on the social media scene as Online Video Gamer in 2015, though his YouTube account has existed since 2014. exists. Today, Louis Sammartino is all about gaming streaming.
However, he doesn't seem to take this new task quite seriously. Time and again he announced streams cancelled or simply falls asleep during them.
General information about Louis Sammartino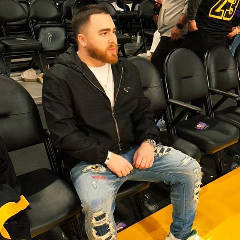 LosPollosTV first saw the light of day as Louis Sammartino on February 8. 1995 in New Jersey the light of day, where he still lives today. In the meantime, the American with Italian roots moved away from his homeland, but returned a short time later and enjoys his current life there in his own house. He bought that a few years ago, a first indication that the streamer is quite well positioned financially.
When Sammartino started gaming and streaming in 2015 began, there were NBA 2K and Fortnite were in the foreground. He wasn't particularly successful as a gamer, but quickly caught the attention of numerous fans who still follow him today.
The streamer's two younger brothers of the streamer, Nick and Jakehave already followed in their brother's footsteps with their own streams, but so far have nothing to do with gambling, instead playing popular online games such as Pokémon Go, Fortnite or even Streetfighter..
---


Overall, his posts on the various social media channels give the impression that LosPollosTV is a family man. He shows up every now and then with his parents, who live in New Jersey just like he does.
---
LosPollosTV plays in these casinos
Since Louis Sammartino has been active as a streamer, he has been involved with many online games. Casino games are not completely new to him, but he has only been focusing on them since mid-2023. His choice falls on Stake which is probably not only due to the generous offer of games games on offer, but most likely also because of the expectedly attractive conditions behind the deal.


Stake offers players multi-faceted entertainment. Not only are the well-known slot games of well-known developers, but also classics like roulette and Blackjackas well as demonstrably fair mini-games, which are suitable for entertaining gaming fun. Louis streams his gaming sessions at Stake on Kick.com, and no other providers can be found on his channel.



Visit Stake

Bonus:

500$

Rating:

Excellent

Establishment: 2017
Online since: 2017
Customers: n/a

License:
Software:

Pragmatic Play
Nolimit City
Gamomat
NetEnt
Yggdrasil Gaming
Gameart
Betsoft Gaming
Evolution Gaming
Red Tiger
Thunderkick
Push Gaming
Quickspin
Playson
Elk Studios
Habanero
Wazdan
Hacksaw Gaming
Relax Gaming
BigTimeGaming
iSoftBet
PlayNGo
LosPollosTV Favorite Games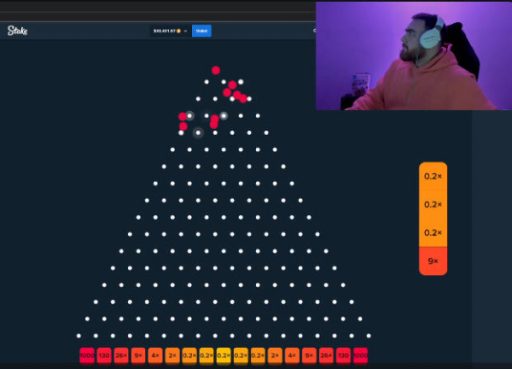 Obviously Sammartino is a friend of innovative slot machines. They offer a variety of themes that you really can't expect to find in any other section. In addition, there are various special features, thanks to which exciting moments are always created. But also with Plinko LosPollosTV seems to be very familiar with. Currently, the streamer's focus is on these titles:
Pinata Wildz
Sweet Bonanza Dice
Club Tropicana
In the partly casino streams lasting several hours LosPollosTV plays of course also other games. However, he often returns to the aforementioned slots and to Plinko. Especially the demonstrably fair crypto game impresses with simple basics, coupled with variable odds.
When and where does Louis stream?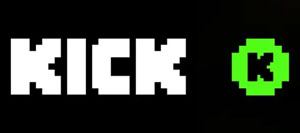 LosPollosTV was, like most of the casino streamers, temporarily active on Twitch active. The account still exists, but the platform has long since stopped allowing streams related to gambling. In addition, Louis has already been been banned several times several times. In the meantime he is primarily on Kick to be found.
In some respects, the gamer differs from other casino streamers. In particular, it is noticeable that the young American is not active on a daily basis daily, but only once or twice a week streams. The Kick.com platform does not have a schedule like the one on Twitch. Nevertheless, it is possible to roughly track when Louis does the honors.
However, he is not always predictablewhat the time time at which he starts his streams. In addition, the duration of his duration of his streams varies. Sometimes the gamer sits in front of the camera for seven hours or more, sometimes he only takes half an hour.
Louis Sammartino on social media
Social media has made Sammartino famous. What's exciting is that he stood out precisely because he's an a very bad Fortnite player. is. Things seem to be going better for LosPollosTV with slots. Still, he hasn't put aside his old passions and continues to use them to keep his community happy on the popular social channels.
LosPollosTV on Kick.com
LosPollosTV on YouTube
Los on Twitter
LosPollosig on Instagram
LosPollosTV on Twitch
---
1.)

LosPollosTV on Kick.com

A colorful bouquet of games is streamed by Louis Sammartino on Kick. The veteran influencer only joined Stake as a player in June 2023 and has since not missed an opportunity to share his over 50,000 subscribers with varied content. It quickly becomes clear that slots and Provably Fair games are at the forefront. Especially in the sections, Stake is known to have quite a wide variety of topics to offer.

Slots & Casino are in the first place at LosPollosTV. Every now and then the American takes time to simply chat with his fans. chat with his fans and answer questions from those who have made him so successful.
2.)

LosPollosTV on YouTube

Basketball, Fortnite and a lot of parties are on the agenda at LosPollosTV. The American started his influencer career on YouTube. Today he can look back on a strong community, which consists of around 230,000 subscribers subscribers. On the main channel Louis shows until today no stake streams.

In fact, this channel is the most visited, although the last entries were several years ago. Further 168,000 followers the young man presents as LosPollosTV LIVE Casino streams of the past weeks and months. A look at the comments shows that this new vocation is very well received.

The gamer prefers to show entertaining reactions to Internet videos on his third channel. As LosPlug Louis shows at irregular intervals how he personally reacts when other influencers get into mischief on YouTube. Although there are not too many videosbut they still seem to be popular with over 85,000 fans interest among more than 85,000 fans.
3.)

Los on Twitter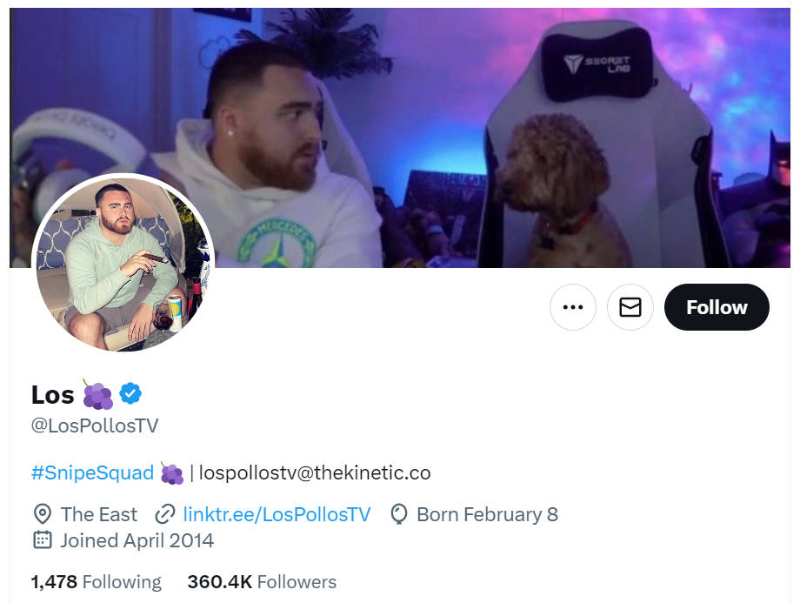 In April 2014, Louis Sammartino opened his personal Twitter account. Today this is followed by over 360,000 of his loyal fans, who have come to know and love the American as a funny guy. It is striking that LosPollos spends significantly more time on the channel than on Insta. Almost daily he posts new tweetsmany of them focusing on his favorite online games.
Certainly, you can shake your head at some of the posts, most notably his reaction to the movie 50 Shades of Grey, which he claims to have seen on June 28, 2023. The young man sometimes oversteps the the boundaries of good tasteBut this is obviously what attracts the attention of thousands of Twitter users, who not only see his posts, but also like them.
All those who have an affinity for fitness he gives a body update in between. He trains hard to look good. What tends to take a back seat on Twitter is his newfound love for Stake Streams.
4.)

Lospollosig on Instagram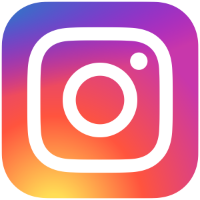 With 112,000 followers the community is rather small compared to the Insta accounts of other streamers. Nevertheless, LosPollos provides his fans with interesting insights into his life. Above all, it becomes clear that Louis' family is the most important thing. Sometimes the American shows himself at his father's side, or he posts childhood photos that show him together with his mother.
Louis also seems to have a good relationship with his brothers. He even gave Jake his own car for his 18th birthday. Once again, the assessment is confirmed that LosPollosTV must be doing quite well must be doing quite well financially. This picture speaks for it, but also others that show him surrounded by luxury.
It is not too often that the American posts new content on his Insta channel. Most of them are already a few months old, some of them even several years old. A clear sign that he currently has other priorities than focusing on this social media channel.
5.)

LosPollosTV on Twitch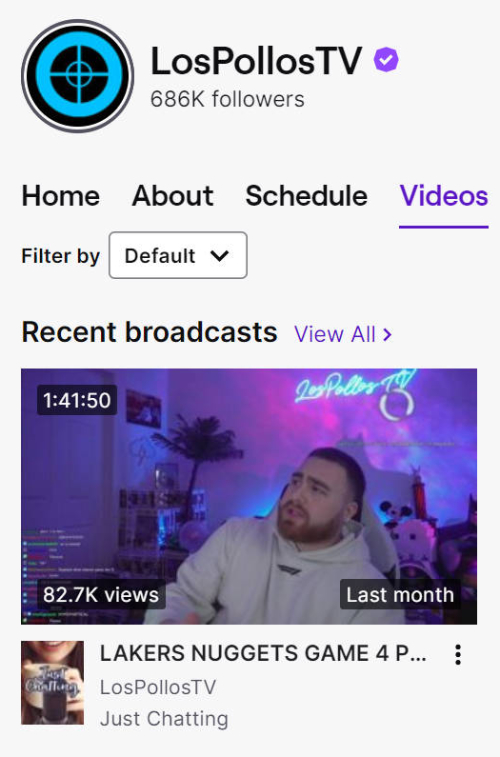 His more than 600,000 fans LosPollosTV has something to share on Twitch from time to time. Currently, his content is limited to the "Just Chatting" section. From the account info, we can see that Louis apparently still has a connection to the NBA2K gamer scene. However, the content about the popular basketball game is already outdated.
Sammartino should have understood by now how to get blocked on Twitch. Already several times his account was banned by Ban's several times. At least one reason for this could be found. Louis is said to have sent his community after a certain Amanda Avajaijai, a quite successful Twitch streamer.
In addition, there were massive threats and insults towards the young woman. His behavior had a longer ban but it was far from the only one that Louis Sammartino received for his misconduct.
What makes LosPollosTV stand out
The first thing that stands out is that Louis Sammartino has a very very special nickname has chosen. Literally translated, Los Pollos means "the chickens". How he came up with it is unclear. But at least the American has a sense of humor and apparently has no problem, to take himself for a ride. In his videos and contributions he appears as a joker.
---


As much humor as Louis brings to the table, he is unreliable he has been unreliable in his role as a streamer. It often happens that LosPollosTV announces a stream, but then does not stick to its own does not keep to his own times and simply does not show up on Kick. And if he does, more often than not, he simply stopped in the middlebecause he didn't feel like streaming. If he manages to switch off. In the meantime Louis simply falls asleep in front of the camera.
---
If there could be views, likes and clicks, LosPollosTV is nevertheless always in front. Is there a chance for him chance of cash moneyLouis knows how to take advantage of it. This explains why the content of his social media channels is not limited to just a few areas, but covers every conceivable topic. all conceivable topics topics.
Does Louis Sammartino use special betting strategies?
Louis Sammartino does not give the impression that he is a born strategist. Besides, slot machines don't make it possible to help one's luck through tactical considerations anyway.


Since LosPollosTV is mainly limited to slot games and, in between, to provably fair games like Plinko, he can simply place his bets in the right order. place intuitively and ultimately does not need no special knowledge in the in the field.
The streamer plays different high stakes and shows similar spontaneity as most of his fellow players. Sometimes he invests smaller amounts, sometimes larger sums with the correspondingly greater risk of loss, but also a significantly more exciting profit potential.
Does LosPollos play for real?


This is a question that keeps fans and viewers busy. A few years ago there were actually numerous scandals about fake streamerswho merely pretended to their followers that they were investing real money. LosPollosTV cannot be accused of this.
If you take a closer look at the streams, it is clear that both the deposits and the stakes are real. stakes are real. Louis is endowed with sufficient assets and thus has no need at all to hoodwink his fans.
LosPollosTV estimated net worth
For several years, Louis made plenty of money live streaming on Twitch. Today, the account has become rather quiet, but with the Stake deal, he is taking on a new and, as expected, quite lucrative challenge.
If you add up his cash assets, his current presumed income from casino streams, and his capital in the form of his own home, LosPollosTV's net worth could well be between between one and two million US move.
Louis Sammartino, as his streams and videos show, never misses an opportunity to make money. The content is colorful and by no means exclusively related to gambling. Even though the American at times claimed to be on the verge of homelessness, it is safe to assume that he is anything but bad financially.
How much experience does Louis bring to the table as a streamer?
Louis Sammartino has already been on social media since 2015 although the American's YouTube channel was created several years earlier. He has familiarized himself with streaming, but at that time still with a Focus on NBA2k and Fortnite. It is only since June 2023 that the streamer has been officially in action for Stake.


Interesting: LosPollos is a rather bad Fortnite player. But it was precisely this lack of talent that made him famous in a very short time. His fans apparently take it with humor that Louis just didn't get along with the game at all. After all, he managed to build a huge community on Twitch. huge community long before he turned to casino games.
Accordingly, Sammartino brings a lot of experience as a streamer with him. His shortcoming is that he sometimes falls asleep while streaming. But in the end, that's exactly what can become one of his trademarks.
Louis Sammartino in private
Louis was obviously born with a sense of humor. Not only his father was a standup comedian for a long time. active for a long time. In the obituary for his grandfather in 2018, Louis also reveals that he had a great sense of humor. Both that and a passion for streaming run in the family. Louis has two younger brothers, Nick and Jake, who stream just like their big brother, but with less reach.
From time to time, Louis Sammartino appears on camera with his parents in front of the camera with his parents. However, not too much is known about the two. The streamer himself was born in New Jersey and, as you can see from his last name, has Italian roots. At times, Louis has lived in Los Angeles together with a few other streamers. Today, however, he lives in New Jersey again and is even said to have bought his own home there.
When it comes to his love life about his love life, Sammartino is currently rather covered. One can find information about a girlfriend, who could be seen in his videos in between. However, many of the posts have since been deleted and it is therefore unclear whether the relationship still exists at all.
Author: Kevin LansonRated: LosPollosTVAuthor Rating: ⭐⭐⭐⭐ 92%