xQc Facts
Streamer Name:
xQc
Real Name:
Félix Lengyel
Avatar:

Origin:
Canada
Place of residence:
Unknown, formerly Texas
Year of birth:
1995
Followers:
10,800,000 (Twitch)
1.300.000 (Twitter)
2,080,000 (YouTube)
442,000 (Instagram)
411,600 (TikTok)
267,500 (Discord)
Favorite provider:
Stake
Specialties:
Very successful eSports player, Overwatch pro gamer, says of himself he plays and wins every game, only later started as a casino streamer
Highest win:
1,000,000 USD
Highest multiplier:
n/a
Net worth:
Approx. 25,000,000 USD
In the e-sports scene, Félix Lengyel, born on November 12, 1995, is better known by his nickname xQc. Already at the age of about 21 years Lengyel started his career as a professional gamer. He gained fame especially with Overwatchlater he also turned to the video game series Grand Theft Auto and other e-sports to.
It all started with League of Legendsan online game to which numerous casino streamers still devote themselves today.
The topic of gambling came into focus for xQc much later, in the meantime he has discovered the discovered the Stake Casino for himself and shows on his streaming channel among other content also streams from the casino. He hasn't quite gotten away from e-sports and shooters; with his broadcasts, he's had over 10 million followers followers in the past.
The content Lengyel streams on Twitch has made him a legend. made him a legend. His prominence should certainly serve the crypto casino, as there is hardly any other Streamer, which has such such a reach as xQc, and not just in his native Canada or most recently chosen home of Texas, but internationally.
General information about Felix Lengyel aka xQc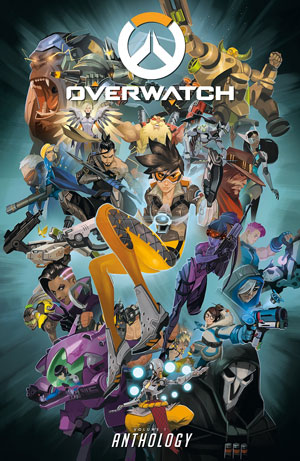 Félix Lengyel is not only a successful Twitch streamerbut also has a long career as an Overwatch pro before he got into gaming. Overwatch is a dynamic shooter with team-based features and lots of action.
Fans who have followed the Canadian's career and online portals dedicated to the eSports scene call Félix the "King of Twitch", because it is on the streaming channel that he is considered the most popular, with now more than 10 million subscribers a true icon. His fans are continue to be loyal, although xQc has already decided to end his career as an Overwatch pro in 2019. to the nail and devote himself to new challenges.
Lengyel owes his incomparable fame in particular to his character "Jean Paul", created on the No Pixel GTA RP server. character "Jean Paul". The latter was considered criminal, whereas his inventor xQc seems almost harmless on social media. However, Félix is by no means completely free of scandal. His partially homophobic statements have already led to several controversies about the Canadian.[1]


Fun FactHis biggest wina whopping 1 million US dollarsFélix achieved, while he was just on the toilet while he was on the toilet.
If Félix brings one thing with him, it is Humor. With it he succeeds in winning over his fan basedespite justified criticism of his attitude towards homosexuals and other groups of people, further expand.
xQc nominated several times for E-Sports Awards
Even though Félix Lengyel no longer plays Overwatch professionally today, he has managed to be nominated for several awards awards. His so far only award xQc received in the year 2017at that time he won the Overwatch World Cup.
2018, so about a year later, he was nominated as the Streamer of the Year nomination, as well as 2020 to 2022. In addition, 2020 as well as 2020 was the Canadian Gamer Awards paid attention to the professional gamer, but even here he could not make the race as the best streamer. Interestingly, Lengyel was even nominated as the best GTA roleplayer on the radar of the jury.
Felix's favorite games at Stake Casino
xQc has not completely abandoned his passion for e-sports and shooters. Nevertheless, he shows in his live streams more and more often the Facet of the Stake Casinowhere Félix has been officially playing for some time now. Mainly the Canadian focuses on bonus slots from renowned manufacturers, including Pragmatic Play. However, it turns out that Lengyel also has a knack for provably fair games.
Here are some examples:


Starlight Princess



The Wild Class


Tome of Madness



Eye of Cleopatra
Remarkably often Félix invests several hundred euros per round. The betting conditions have probably been agreed upon individually with the management of Stake, because whoever stops by the casino as an xQc fan will probably notice that the limits are significantly lower than those those that the Canadian shows in his live streams.



Visit Stake

Bonus:

500$

Rating:

Excellent

Establishment: 2017
Online since: 2017
Customers: n/a

License:
Software:

Pragmatic Play
Nolimit City
Gamomat
NetEnt
Yggdrasil Gaming
Gameart
Betsoft Gaming
Evolution Gaming
Red Tiger
Thunderkick
Push Gaming
Quickspin
Playson
Elk Studios
Habanero
Wazdan
Hacksaw Gaming
Relax Gaming
BigTimeGaming
iSoftBet
PlayNGo
When and where does xQc stream?
If you have 10.8 million followers on Twitch like Félix Lengyel, you naturally have to offer them something. Almost every day the Canadian goes live and presents his fans with both exciting stake game opportunities as well as his skills in GTA and e-sports. The broadcasts thus offer a colorful mixwhereby the topic slots plays a central role.
On his channel xQc proves perseverance, because usually he is at least six to sevenoften even even over ten hours live in front of the camera. During this period, he – and ultimately his fans – have ample opportunity to see a deep insight into the Stake Portfolio to gain.
Félix Lengyel on social media
The Canadian has become something of an expert on social media, as he has managed to stay on since since the beginning of his e-sports career in 2016, millions of people under his spell. millions of people. Twitch seems to have long since become a second home for the gamer, but xQc also regularly publishes humorous content on other channels that actually has more to do than just gaming or e-sports.
xQc on Twitch
xQcOW on YouTube
xQc on Twitter
xqcow1 on Instagram
xqcdaily on TikTok
---
xQc on Twitch
The "Leading Juicer", as Félix calls himself, wants to use this self-awarded title to his conviction to express his conviction to always win. His live streams on e-sports or even from the casino show that he is indeed often successful, especially when it comes to skills like just playing videogames. In the casino of course it is above all luck that decides.
So far, our experts Adin Ross has been the most successful Twitch player, but even he, with his 5.3 million subscribers doesn't even come close to xQc's reach. What is striking about Félix Lengyel, what he uses in his streams deals with. Sometimes he plays slots at Stake Casino, then he chats or plays Among Us, Counter Strike or even Bloons and Subway Surfer, just to name a few examples.


Apparently Félix even has a passion for Blackjack but so far the streams only provide a few impressions, which in turn are mixed with various other content and topics. The fact that xQc doesn't just concentrate on one area, but makes each of its Twitch streams colorful and varied, can be can be described as the gamer's trademark.
xQxOW becomes xQc
For a long time the casino streamer was known as xQcOW on Twitch known. Whereby the OW refers to his former favorite game Overwatch. In the meantime, he is no longer a professional gamer in the Overwatch League, but concentrates more on his streaming career. He has now made this change official on Twitch. He asked the streaming platform to change his name. Since May 2022 he calls himself there xQc. It remains to be seen whether this switch will also be made on other platforms.
xQcOW on YouTube
Twitch is far from the only social media platform that Félix Lengyel regularly devotes himself to, and which he constantly fills with new content. Great momentsbe it virtual sports or online casino, xQc shares on YouTube in between. The main channel currently has 2.06 million subscribers. More impressive, however, is the fact that his page has been viewed more than 1.1 billion times.
times Félix reacts in videos to politics and the mediaother times he provides his subscribers funny TikTok videoswhich he did not shoot himself. All in all, the YouTube channel is humorous while his passion for slot machines clearly in the background.


If you want to know more about him as a gambler and e-sports professional will also find what they are looking for. In addition to the xQcOW main channel, Lengyel runs three other YouTube pagesnamely xQc Reacts, xQc Gaming and xQc Clips.. All channels now have tens of thousands of followers, but they can't yet keep up with the first account, which was set up by the Canadian back in 2015 and is constantly being filled with new videos.
xQc on Twitter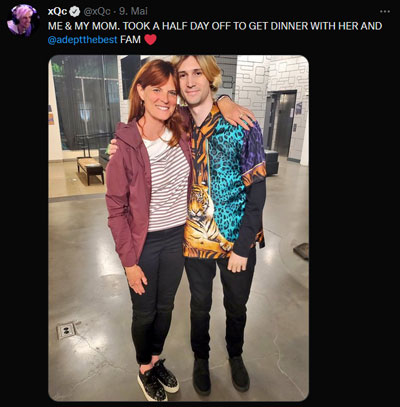 This social media platform has also proven to be spot on for the Canadian, as he is followed here by 1.3 million of his loyal fans, who have come to know Félix Lengyel primarily as an e-sportsman. As can be seen from the tweets, xQc continues to stream e-sports events, and does so for Team Luminosity, an affiliation Lengyel joined some time ago. Twitter user he has been since 2016.
While on Twitch and YouTube the focus is on gaming, on Twitch the Canadian gives from time to time on Twitch. On May 9, 2022, for example, he shows up together with his mother. Exactly one week later, Félix also reveals that he is back in Canada. Until then, he lived in Texas for a while.
Thanks to Twitter, the community also knows that Félix Lengyel is is in steady hands is in steady hands. Pictures show him at the side of an influencer who calls herself "adeptthebest" and whose real name is Sam. She also streams without specializing in any particular direction. The relationship is said to have been since 2019 exist, and at least in between fans of the gamer get glimpses of how happy the two seem to be.
xqcow1 on Instagram
While xQc likes to be called a social media star, the influencer's significant Instagram channel channel, which is important for influencers, seems only of limited interest to the to be of limited interest to the Canadian. Since he set up his account, only 62 posts have been made, showing him either in private or on the job, often at Twitch parties.
Also the number of followers is clearly that one is used to from him. 440,000 subscribers, Félix shows his crazy, spontaneous side. One look at his page is enough to learn that he obviously has a brother. However, not much is revealed about him on Insta. In addition, Lengyel owns several dogs and a cat, which steal the show in his published pictures.
xqcdaily on TikTok
The name says it all on the influencer's TikTok channel, as he presents his nearly 408,000 followers with every day a dose of himself every day. The short videos deal with similar topics as his live streams, because online gaming is not the only thing on Félix Lengyel's agenda. The celebrity streamer also comments on prominent streamer court proceedings or annoys restaurant owners with funny videos.
Although the number of followers is lower than on Twitch and YouTube, the videos posted online by Félix Lengyel go TikTok videos go viralThey have a total of 25.2 million likes. That speaks for itself, because the streamer obviously has a knack for inspiring the community. Good humor and funny moments definitely don't come up short.
This is what's behind the gamer's move
The Canadian-born gamer decided to live in Texas quite some time ago. However, as it became known in May 2022, he finds himself once again forced to move and look for a new place to live. The reason for this is massive doxingfrom which Félix Lengyel has to suffer again and again.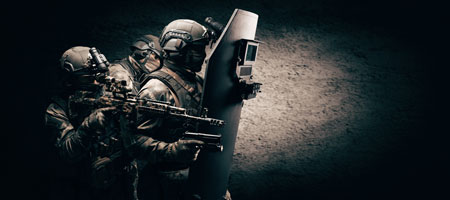 Once again, unknown persons managed to obtain personal data and information and information of the prominent social media star, which they then publicly disseminate. These relate in particular to his whereabouts. Looking at the streamer's assets, it should be clear why xQc is no longer safe where he lives today.
According to his statements, several times in recent weeks had to Special forces had to be deployed several timesto protect Félix from his protect Félix from his stalkers. Apparently he was even broken intoso the gamer had no other solution than to turn his back on Texas and move back to Canada for the time being.[2]
How much experience does xQc have with casino streaming?
Already in the past, xQc has been involved in gambling in parallel with his passion for shooters and e-sports, which has made his Twitch section "Blackjack" shows. As before, he is not a pure casino streamerbut he has already gained some experience in this field.
To Stake came Félix only at the beginning of 2022where he quickly proved that he does everything he can to stay true to his motto "leader of the juicers". Any stake is fine with him in order to reap the biggest possible profits. All the more amusing that he achieved one of his biggest payouts when he was not sitting at the screen, but on the toilet.


The advantage is the fact that it generally doesn't take much experience to play at the crypto casino streaming. As far as streaming as such is concerned, there are few competitors who can boast a similar wealth of experience. After all, xQc has been a full-time streamer for many years.
Average bets of the streamer
While casual players at the Stake Casino have clear limits, these do not seem to exist for Félix Lengyel. Just a glance at his account balance suggests that the Canadian is a high is a high roller through and through because on May 18, 2022, he had around 200,000 US dollars in his account. In slots like Starlight Princess the gamer invests invests 750 dollars per roundand Félix is by no means frugal with the other gaming options offered by Stake Casino.
---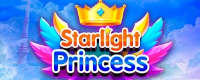 The Starlight Princess from Pragmatic Play has been reviewed by our team. Who without special conditions play at Stake, has the possibility a maximum of 100 euros per per round. This speaks for special conditions and concessions that the casino makes to the prominent Twitch streamer.
---
One of the most watched streamers in the world now at Stake
To illustrate what an incredible reach xQc has on social media and specifically with his Twitch channel, it helps, Adin Ross as a comparison as a comparison. He specialized in online gaming and streaming alone a few years ago, and today he has well over more than 5 million followers on Twitch alone.

Despite the success Adin Ross can be credited with, he is still far from the celebritythat the Canadian xQc enjoys, although he has earned his fame primarily as an Overwatch pro. Not without reason they call Félix a Twitch Kingbecause the fanbase of the professional player is definitely considerable.
From the reach can the Stake Casino can definitely benefitLengyel is a name in his native Canada, but also in Texas. With the decision to stream for Stake, the crypto casino is now getting attention outside of Europe.
What are the controversies surrounding the successful Twitch streamer?
With the words "Overwatch is the most ungrateful dogshit", Lengyel settled accounts with his community in 2018. This Insult towards fellow players, recliners and the e-sports field in general was far from the only one that the Canadian afforded himself in recent years. Although he can not be accused of fake game, but it already hailed multiple bans on Twitch.
That xQc quit Overwatch hit his fans hard, because although he doesn't seem to have the friendliest tone, he was always extremely good in his field and therefore successful. The last Overwatch stream leads to a ban, because he once again threw insults around.
Even worse than his statements about Overwatch are the accusations that Félix is homophobic and racist on top of that. So, due to strict guidelines that Twitch has, one must definitely assume that there will be one or two, albeit involuntary, time-outs for xQc.[3]
Félix Lengyel estimated net worth.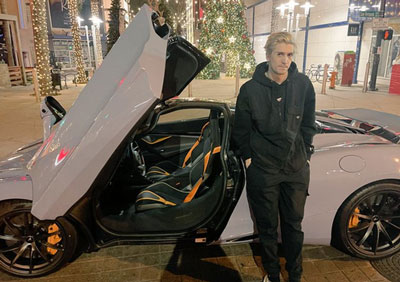 With a single live stream Félix attracts up to 75,000 viewers at the same time in front of the screen. Since he started as an e-sports pro, he has managed to gather around 12 million followers on the various social media platforms. Based on these figures, as well as projections, it appears that xQc on Twitch alone 225,000 US dollars a month on Twitch alone, which over the course of a year is 2.7 million dollars results.
Twitch is not the only source of income for the streamer, as other channels also pay their users handsomely, provided they have a reach like xQc. It is believed that Félix now has a fortune of around a fortune of around 25 million dollars. has. This should make it clear how the streamer can afford a deposit of several hundred thousand euros at Stake Casino. The Canadian himself has never brought concrete figures to the table, so all values are merely estimates.[4]
What does xQc earn at Stake?
Félix Lengyel already earned a fortune as an Overwatch professional player. The strong>conditions, which in the as expected under lock and key. So in that point, xQc is no different at all from other gamers who stream for Stake.
---


One can only guess that the contract advantages for both sides both sides. On the one hand, through Félix, Stake will now have known in Canada and Texas, as the gamer reaches tens of thousands of his fans with each of his live streams. On the other hand, the crypto casino is probably very accommodating, as this is likely to be the main reason for Twitch gamers to leave their previous offerings behind and stream Stake games.
Félix Lengyel in private
Lengyel celebrates on November 12 2022 his 27th Birthday. He spent his childhood in Laval, a city in the Canadian province of Quebec. Due to doxingthe digital form of stalking, Félix Lengyel has already made several several moves behind him. Most recently, he lived in Texas, but has since moved back to his home country.
Not much is known about the private life of the professional gamer. One knows because of published pictures only how his mother and brother brother look like, and that he has been dating an influencer and streamer by the name of Sam is Sam. Whether the two are already planning to get married and what the situation is regarding offspring, no details can be found on the web.
---
©youtube.com/c/adeptthebest | Sometimes xQc and adeptthebest are in front of the camera together. Here at the Twitch Rivals in 2021.
---
It is quite possible that the two live together, but this has never been confirmed by the couple, who know each other from the Overwatch scene. The rumor mill has enough room to continue bubbling and remains mostly uncommented by the two influencers. mostly uncommented.
As a child Felix liked to be in nature and his favorite hobbies were Skating and skiing. Even then, his stunts were posted, which he did together with friends. Today, the Canadian seems less athletic, but he is extremely persistent in the live stream.[5]
List of sources:
[1]: https://www.insider.com/who-is-xqc-twitch-most-popular-notorious-streamer-2021-8#xqc-is-one-of-twitchs-most-popular-creators-1
[2]: https://www.buffed.de/Streaming-Dienst-Thema-268201/News/xQc-muss-wegen-Doxing-erneut-umziehen-1395204/
[3]: https://fps.wtf/news/overwatch-xqc-hoert-auf
[4]: https://naibuzz.com/how-much-money-xqcow-makes-on-twitch-net-worth/
[5]: https://biographon.com/f-lix-lengyel
Author: Kevin LansonRated: xQcAuthor Rating: ⭐⭐⭐⭐⭐98%