David Dobrik Facts
Streamer Name:
David Dobrik
Real Name:
David Julian Dobrik
Avatar:

Origin:
Slovakia
Residence:
Los Angeles
Year of birth:
1996
Followers:
840,500 (Twitch)
5.000.000 (Twitter)
17.900.000 (YouTube)
14,000 (Kick.com)
11,200,000 (Instagram)
Favorite casino:
Stake
Special features:
Co-founder of photo app Dispo, early success on VINE, where he discovered his passion for vlogging, now avid casino streamer.
Highest win:
Unknown
Highest multiplier:
Unknown
Net worth:
~25 million USD
He is avid vlogger, co-founder of the photography app Dispo and a real cheerful guy. We are talking about David Dobrik. The a native of Slovakia grew up in the USA, where he developed his enthusiasm for social media many years ago. enthusiasm for social media and especially for vlogging.
At the beginning of May 2023 his latest career move became public: His deal with the crypto casino Stakefor which David from now on regularly streaming at Kick.com and thus certainly inspires many of his followers – but also us casino enthusiasts. The starting shot was fired in the Bahamas. Corinna Kopf, Taylor and other gamers active in the gaming industry accompanied him on this exciting trip.
Dobrik had already made his breakthrough as a social media star long before he decided to take off as a streamer. Consequently, he is an asset for Stakebecause his reach can be considered above average. Dobrik is known in his country of origin Slovakia, here in Australia, but especially in his new home, the USA.
The hype around his person David Dobrik has not least to thank numerous scandals and controversies controversies. As eventful as his vita is, it also brings him the successful casino streams attention necessary for successful casino streams.
General information about David Dobrik
One of a handful of social media stars, David Dobrik streams and blogs under his real name. He was born on July 23, 1996 in Slovakia. At the age of only six years he left the country with his parents and entered illegally into the USA. He lives there to this day, but still holds Slovak citizenship. His current adopted home is Los Angeleswhere he lives, works and many a time is conspicuous by scandals.


That he despite all not expelled is due to the DACA law. This protected him from direct deportation and also gave him the opportunity to work in the USA. What he could not do is leave the country. This was only possible after he green card in September 2021. got the green card. And in part, this then also made the Stake deal made possible.
After all, in the U.S., gambling at Stake Casino isn't all that legal. Its streams he therefore transmits all from abroad. Among other places in the Bahamas, where he spent hours in front of the computer and playing immediately after signing the contract with Stake.
And the success is also evident in this section. Because if you look at the numbers, it looks like his huge community also supports him on this new way. This is supported by the still outstanding number of followersthat the gamer records on his channels.
In these casinos David plays
David signed an official deal with official deal with Stake.com concluded. To date, the Slovakian plays exclusively in this casino. The deal is estimated to provide him with above-average good income.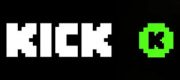 You can see his casino streams on the Kick.com platform. It didn't take too long there for the first 14,000 followers to take notice of the experienced social media star and accompany him on his exciting gaming missions. A decisive advantage of the provider is that it is a is a crypto casino. There are hardly any limits in terms of betting limits, and that is what makes the streams so exciting.
It is noticeable that Dobrik is very generous. In his streams, the young man donates every half hour 500 dollars in game credits to his subscribers. Accordingly, it is doubly worthwhile for viewers to follow David on the channel.



Visit Stake

Bonus:

500$

Rating:

Excellent

Establishment: 2017
Online since: 2017
Customers: n/a

License:
Software:

Pragmatic Play
Nolimit City
Gamomat
NetEnt
Yggdrasil Gaming
Gameart
Betsoft Gaming
Evolution Gaming
Red Tiger
Thunderkick
Push Gaming
Quickspin
Playson
Elk Studios
Habanero
Wazdan
Hacksaw Gaming
Relax Gaming
BigTimeGaming
iSoftBet
PlayNGo
David Dobrik favorite games
The selection David makes at Stake Casino is as multifaceted as his personal vita. The newcomer is always trying out new forms of play. Remarkably often he sticks to classics like Roulette and Blackjack, but also Provably Fair Games like Plinko the young man faces, as well as the versatile slots offer. Some examples:
Plinko
Blackjack
Sweet Bonanza
Lightning Roulette
Gates of Olympus
Crazy Time
One advantage of the games favored by Dobrik is the usually high betting spread. Thus, the streamer often shows a willingness to take risks, whether on the slot machine or at said classics. Especially in table games, including Blackjack and Lightning Roulette the streamer invests several thousand euros per round. It seems that he places bets spontaneously and without any special "plan".
To imitate the bets are only conditionally recommended. At this point, one should not disregard the fact that David is a famous social media star who is estimated to be worth a few million.
When and where does David Dobrik stream?
David has Kick.com as the platform for his live streams after Twitch almost completely banned gambling from its portal. The platform, which is still quite unknown in contrast to Twitch, has for some time been considered a a place to go for casino streamers, including Corinna Head.


One disadvantage of Kick.com is that here no schedules schedules can be created. However, our research revealed that Dobrik does not commit does not commit to any times. He goes live whenever his tight daily schedule allows. That's because he's still active in other areas, like vlogging and running his own app. When he does get in front of the camera, it's usually for several hours.
David Dobrik on social media
Social media is not unfamiliar territory for Dobrik. Long before he discovered his penchant for casino streaming, David built a a huge fan base on YouTubeInsta and other channels. To this day, the Slovakian remains absolutely loyal to this community and publishes entertaining posts again and again.
David Dobrik on Twitch
David Dobrik on YouTube
David on Twitter
David Dobrik on Instagram
David Dobrik on Kick.com
---
David Dobrik on Twitch
David has over 840,000 subscribers on his Twitch channel, which has been around for a few years now. The last live streams were already a while ago. The timing overlaps with the launch on Kick.com. In his Twitch account Dobrik will is not expected to invest as much energy in his Twitch account as he did at the beginning of 2023. The main reason for this is likely to be his deal with Stake, and casino streaming is effectively illegal there.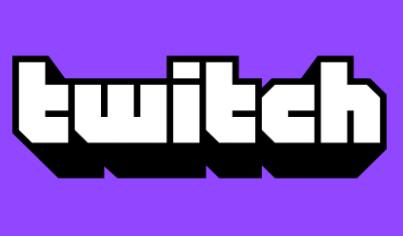 Overall, the channel looks very tidy, even almost empty. Most of the videos have been deletedThe gamer limits himself to a few contents that show him together with his good friends in the Bahamas.
With such a large fan base, it is understandable that the account remains. After all, it gives David the opportunity to share his other social media channels and of course his currently inactive Merch Shop to market. It is known that David has, among other things, his own perfume which could be accessed via the Twitch link until recently.
David Dobrik on YouTube
17.9 million fans follow David's main channel, which he also operates under his real name. A quick look at this shows that the gamer has has two other accounts on YouTube has. The "David Dobrik Too" channel is followed by 8.22 fans, and on top of that there is a third channel called "Views" that has over 1.62 million subscribers.
The focus of all channels is not casino games. Rather, the young man is interested in making the viewers to laugh to make the viewers laugh. Time and again, his partner of many years, Liza Koshy appears together with him. However, it seems that the relationship has ended in the meantime That, at least, is what his appearances alongside other women suggest.
YouTube was the channel that launched career of David Dobrik clearly advanced has. When David wasn't doing voiceovers for Angry Birds 2 or hosting Nickelodeon, he would occasionally star in YouTube movies of his friends including the action comedy Airplane Mode, and Under the Influence.
David on Twitter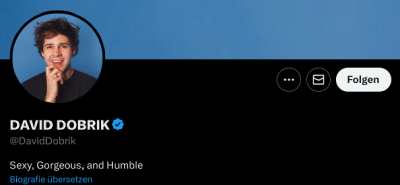 David also does a good job on Twitter. The 5 million fans who follow the Florida-based gamer speak for this. In the short info, he describes himself as sexy, beautiful and modest. This self-assessment can be taken with humor. In any case, the channel is proof that David Dobrik is a real joker and can take aim at himself.
The channel offers fans a a look behind the scenes. Again and again the gamer shares private insights and presents not only his house, but also his newly acquired bed. Casino streaming is not an issue here. David prefers to present himself from a very personal, approachable side and that's exactly what seems to go down very well, if you look at the follower numbers.
However, all of this is in the past: His last tweet Dobrik 2021. Since then, there has been radio silence on his Twitter account.
David Dobrik on Instagram
11.2 million fans apparently love to see David from his private side side. The topic of gambling takes a back seat on his Insta account. Even the first look is surprising, because his profile picture shows Dobrik as a young boy, with a grimace and a bicycle helmet on his head.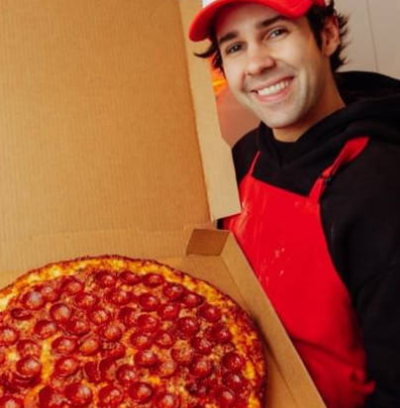 Those who follow David on Instagram learn quite a bit about the activities of the American by choice far from casino streams. For example, he reveals that he owns his his own pizzeria in California which goes by the name of name Doughbriks bears. David runs it together with a certain Ilya. Both of them make personal appearances on the website and let you taste their own creations.
David Dobrik on Kick.com
After Twitch closed the gates for casino streams, Kick.com gained more importance as a streaming platform. David Dobrick launched his first casino stream on May 2, 2023, his follower count is still manageable at around 14,000. However, if you take a look at the other social media channels, gamers could well experience real hype once word of their new passion gets around.
Videos lasting several hoursbut also short clips David has stored on his account for the fans. It is therefore also possible to watch him play independently of his live sessions and find out where the passions of the Slovak lie. Multifaceted is the right word for what Dobrik has to offer on Kick.com.
What makes David Dobrik special
David Julian Dobrik isn't necessarily someone you'd think of as a typical casino streamer casino streamer. His career differs from that of other gamers. So it was his Vlogs on the video portal Vinewhich helped the young man to success, and this was long before David was also able to gain a certain prominence on YouTube.
Another peculiarity is that Dobrik has always been always generous acts generously. He doesn't just give away money as part of his YouTube videos and, in the meantime, his casino streams. From cars to all sorts of other luxury goods everything is there. Characteristic for him is his humor. He likes to people live, in so-called prank videos, whichin so-called prank videos that spread like wildfire.
---


There is no doubt that the YouTube star has an abundance of talents. As already noted, David was not only a spokesman for Angry Birds 2, but at the same time always shows his acting skillspreferred in action movies and comedies on YouTube.
---
Scandals and controversies
In 2022 David was sued by Jeff Wittek. The Vlog Squad member claimed 10 million US dollars because of a serious accident during a video shoot. serious accident during a video shoot. Wittek is said to have been seriously injured in the accident. He held David responsible for it.[1]
Two years earlier, Dobrik was also in the headlines for marrying the mother of his friend Jason Nash. mother of his friend Jason Nash. The wedding ceremony took place on May 15, 2019, and was captured on YouTube. It was a real wedding with all the obligations that go with it. The bizarre thing was that Dobrik and his friend's mother never got closer. An official love affair never existed.
The "marriage of convenience", which was presumably intended solely to attract attention, did not last too long. A short time later, the newlyweds filed for a filed for divorce. David Dobrik is officially single and free again as of today. single again and free for new outrages.[2]
Dobrik caused another controversy with a prank at the expense of Vlog Squad member Joseth "Seth" Francois went. He was blindfolded blindfolded and while he was awaiting a kiss from a woman, he was snogged by another Vlog Squad member snogging him..


Seth later claimed, he was bullied by his teammates. by his team members. David seemed to have his fingers in the pie, Joseth got out of the game for cause, but also because of Discrimination because of the color of his skin, from the group. The pranks of the young men often go too far, so that David Dobrik is not only celebrated, but also repeatedly criticized.
In recent years, the incidents have incidents have accumulated. One woman even claimed even claimed that she had been raped. However, she only said that the perpetrator was a member of the Vlog Squad. It is unclear whether Dobrik had anything to do with it, or whether he even noticed anything at all.[3]
Certainly, it can happen that fans want to be in the spotlight and therefore make use of such allegations. However, it is clear that the Pranks of the Vlog Squadin which David Dobrik is at the forefront, often go too far. The young men are probably aware of the consequences. David always walks a fine line with potential criminal offenses, but so far only the one complaint has been officially confirmed.
David Dobrik's estimated net worth
In 2022, David Julian Dobrik's net worth was estimated at at least 25 million US dollars estimated. Some experts even believe that the deal with Stake and Kick.com around 100 million dollars in additional income. could mean. However, David has to share this with his entire team, because he rarely streams alone, but has friends by his side who actively support him.


David lives from numerous sources of incomestreaming is just an "extra income", albeit a very profitable one. Long before that, his career started on Vine.com. Among other things, he sells his own perfume, merchandise and is at the same time the co-founder of a photography app, which brings him money to this day. However, Dobrik has never mentioned any concrete figures.
Is David a born casino streamer?


Dobrik brings a lot to the table to be successful as a casino streamer. The young man has a sense of humor and doesn't take even major losses too hard. This is the basic prerequisite for to enjoy the job of a streamer the job of a streamer in the long term. At the same time, David has a lot of experience in front of the camera especially with the YouTube films of other influencers, in which he was able to take on one role or another.
---
Another thing that speaks in favor of David Julian Dobrik is that he is enthusiastic about the many facets of gambling. He loves classics such as roulette and blackjack, but can just as easily focus on slots or crypto mini games get involved. He thus offers his viewers a colorful range of entertainment that keeps the community happy in the long term.
The fact that the gamer has already been confronted several times with scandals and accusations can be quite helpful to him in the gaming industry. After all, gamers are often criticized. However, a professional like David is not at all put off by this. This is an aspect that clearly indicates that he is up to this new challenge.
David Dobrik in private
On social media, Dobrik likes to share his his private life with millions of fansHe even shows pictures from his childhood. The illegal entry in the USA is also no secret, only since 2021 he is in possession of a green card.
For a long time David was in a relationship with Liza Koshybut this relationship is over at the latest since the wedding with the mother of his good friend. In general, David is seen more often at the side of other women. Allegedly even Corinna Kopf asked him for sex for sex. According to his own statements, he refrained from doing so because he was worried about his libido.
One might think from the posts and information that Dobrik is an open book to his community. However, it can be assumed that he is merely plays his role perfectly and his private life is more secret than it seems at first glance.
List of sources:
[1] https://www.vanityfair.com/style/2022/06/david-dobrik-jeff-wittek-lawsuit-youtube-excavator-stunt-life-threatening-injuries-10-million-dollars-damages
[2] https://www.eonline.com/news/1062978/youtube-star-david-dobrik-is-focusing-on-himself-after-divorce-from-bff-s-mom
[3] https://news.yahoo.com/david-dobrik-responds-bombshell-allegations-180439262.html
Author: Kevin LansonRated: David DobrikAuthor Rating: ⭐⭐⭐⭐⭐97%