Mellstroy Facts
Streamer Name:
Mellstroy
Real Name:
Andrey Burim
Avatar:

Origin:
Gomel, Belarus
Place of residence:
Moscow
Year of birth:
1998
Followers:
Locked (Twitch)

295 (Twitter)

82 (YouTube)

38,191 (Kick.com)

707,000 (Instagram)
Favorite provider:
Stake
Special features:
Andrej is considered brutal, he is said to have beaten his girlfriend and stands out for his vulgar language. Bans are the order of the day with him
Highest win:
Unknown
Highest multiplier:
Unknown
Net worth:
~7 million USD
Mellstroy, whose real name is Andrey Burimwas born on December 15, 1998 in Belarus. Today the streamer lives in Russia's capital Moscow. There he has already made a name as a gamer but also his role as an Influencerespecially with a focus on Insta.
At July 2022 Burim showed himself for the first time while gambling at Stake Casino. What conditions he negotiated with the provider is not known. Since the deal is in place, Mellstroy invests quite a lot of time in his live sessionswhich he initially broadcast on Twitch.
In the meantime, gambling has not only been banned there, Mellstroy himself has also been banned. The streaming platform did not comment on the background, but one reason could be the Russian's often vulgar manner of the Russian could be one reason.
It's probably not wrong to say that Burim has made a name for himself through scandals and his choice of conspicuous. With his manner, which often below the belt he appeals to a rather specific target group.
By the way, the Stake Casino is not the first one where the young man plays on camera, as YouTube videos prove.
General information about Andrey Burim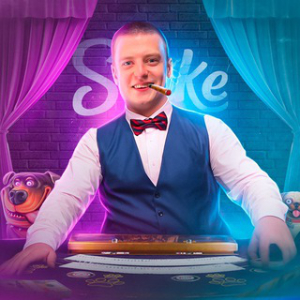 Mellstroy, as the Belarusian-born streamer calls himself, has been active in the genre for a long time. His passion is slot machinesbut Andrey also seems to like classic gambling. Little is known about the gamer's private life. All that is known is that he lives at home in Moscow where he is usually surrounded by friends and other influencers, creating a live atmosphere. The topic of gambling occasionally fades into the background during the streams.
Primarily there are trash streams and party videosthrough which Burim became famous. His target group: people with a rather rather questionable sense of humor. Probably also because of the sometimes brutal performances, during which Mellstroy once even injured a young womanIt is probably best for the gamer not to reveal anything about his private life. He has as many many critics as fansand he has already had to answer to the courts.
It is unclear whether Mellstroy has learned a classical profession and how he actually lives. There are sources, according to which Burim lived in the USA, where he first finished high school with good grades, and later studied at the state university.
In these casinos Mellstroy plays
On his Twitter channel, Mellstroy most recently promotes Stake.com. This casino is his first choice when it comes to live streams. In the meantime, Andrey has focused on Stake. He has apparently been aware of the provider since November 2021. At that time, corresponding posts appeared on his channels for the first time.
The streamer also plays in other Online casinos but these have lost weight in his transmissions and postings. Not much can be said about providers like Casino-X or even Dragon Money from our side. It seems that the companies are specialized in the Russian market.
Experience shows that partnerships with Stake for casino streamers with a large reach, among which Mellstroy can be counted. The gamer has never given any concrete details about the fees. However, it speaks for itself that he on the streaming platform Kick.com he currently plays exclusively for Stake Casino.



Visit Stake

Bonus:

500$

Rating:

Excellent

Establishment: 2017
Online since: 2017
Customers: n/a

License:
Software:

Pragmatic Play
Nolimit City
Gamomat
NetEnt
Yggdrasil Gaming
Gameart
Betsoft Gaming
Evolution Gaming
Red Tiger
Thunderkick
Push Gaming
Quickspin
Playson
Elk Studios
Habanero
Wazdan
Hacksaw Gaming
Relax Gaming
BigTimeGaming
iSoftBet
PlayNGo
Mellstroy favorite games
Andrei Burim seems to have a special affinity for modern slot machines. Titles like Fire Hopper impress with exciting bonus featureswhich he presents on camera. Another advantage of online slots are the sometimes very high betting limits. In this point Mellstroy proves to be as daring as his competitors, be it TrainwrecksTV, Knossi or also Roshtein.
These casino games are preferred by Andrej Burim: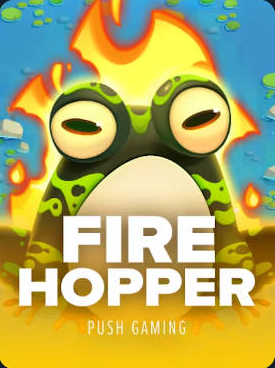 Fire Hopper
Wild West Gold
Magician's Secrets
Classic table games are no stranger to Mellstroy either. Saved videos make it clear that the Russian seems to be a likes to play Baccarat. This game is more often on his streaming agenda. Crypto Games the young man uses crypto games, i.e. Provably Fair Games. Comparatively rare.
When and where does Andrey stream?
The Twitch times are over for Burim. Not only does the popular streaming platform largely exclude gambling. There were also several incidents that led to his account was closed. Whether the block is permanent remains to be seen.
By Kick.com opens up new possibilities for streamers. Andrey Burim, alias Mellstroy, has also discovered this platform for himself. discovered this platform for himself and already has one or two followers.
Although Mellstroy only started on Kick in May 2023 started on Kick, it soon crystallizes that the elective Russian takes time for his fans every day. The videos he saves on his channel. The only thing that is unclear is what time the gamer is online. As a rule, Mellstroy spends at least four to five hours on Kick.com.


Interesting: Before Andrei joined Kick, he streamed on the Chinese platform Trovo. The account is now idle, which suggests that he has realigned his focus. After all, on the newer platform, he no longer appeals only to Asian viewers, but is gaining international reach. [1]
Andrei Burim on social media
On most of the known social media platforms Mellstroy operates several accounts at the same time. Some have been suspended due to his blocked due to his misconductwhich means for Burim that he has to start all over again to build up a community there. This explains the partly very low follower numbers. Andrey is working with regular content to build on his previous prominence, although not without scandal.
Mellstroy on Kick.com
Mellstroy on Twitch
Mellstroy on YouTube
Mellstroy Bonus on Twitter
Mellstroy on Instagram
---
Mellstroy on Kick.com
Every day Mellstroy spends several hours on his Kick channel and meanwhile inspires more than 38.000 followers with his live broadcasts. Although he has had trouble in the past on other platforms because of his often often lewd statements, but in the meantimebut in the meantime he seems to be at least a little more level-headed. Together with his friends, who can be seen in the background, Mellstroy ensures a good mood.
For viewers who don't understand Russian, both his conversations and the content of the music playing in the background are hardly comprehensible. With the games, which are also shown in Russian some viewers will, however, be familiar with the games, which are also shown in Russian. This is especially true for those who play at Stake themselves.
Apparently, "the early bird catches the worm" is the motto of the player streaming from Russia. Because in the test he was active on Kick before 8 a.m.. Although there is a time difference, Russia is only one hour ahead of us. one hour ahead. The finished live streams can be found in the videos section for those who want to watch them later in the day.
Mellstroy on Twitch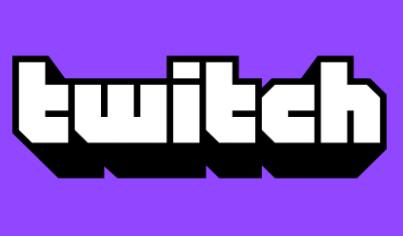 If you open Mellstroy's Twitch channel, neither videos nor neither videos nor information about the streamer. There is only the hint that the user has violated the guidelines and has therefore been banned. Thus, no details can be found out, neither about previous live streams nor about the number of followers Andrey had recently. He is said to have been quite successful.
It is not possible to make any predictions about his future on Twitch. If, contrary to expectations, the account is released at some point, Burim will no longer be able to use it to present his casino streams anyway due to new guidelines. In this respect Twitch does not play a very big role for Mellstroy today.
Mellstroy on YouTube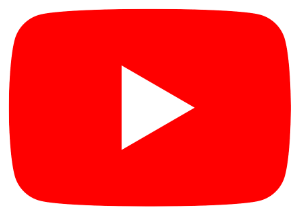 There are several YouTube channels. However, it is unclear whether they can all actually be attributed to the real Andrey Burim. Imitators are not uncommon on the platform, with all known accounts including a profile picture of the gamer.
Mellstroy2717 seems to be the current and most important channel of the influencer. This replaces a much better-visited account, but just like on Twitch, it was blocked due to misconduct. Currently, Andrej has only a few followers, to whom he primarily shows himself as a gamer. Some saved videos uploaded in mid-2022 show Mellstroy's passion for gaming. Slots and Baccarat.
Also the channel Mellstroy3973 shows the streamer, but the content has more in common with cartoons like the Chipmunks, casino games do not appear here. In addition, for this account there are hardly any subscribers. It is far from being classified as successful and one can assume that not Burim himself is behind the channel.
At first glance the channel is Mellstroy7492which has 272 fans fans, can also be attributed to the streamer. Whether it is actually Burim himself who posts content here from time to time, however, cannot be said with 100% certainty.
Mellstroy Bonus on Twitter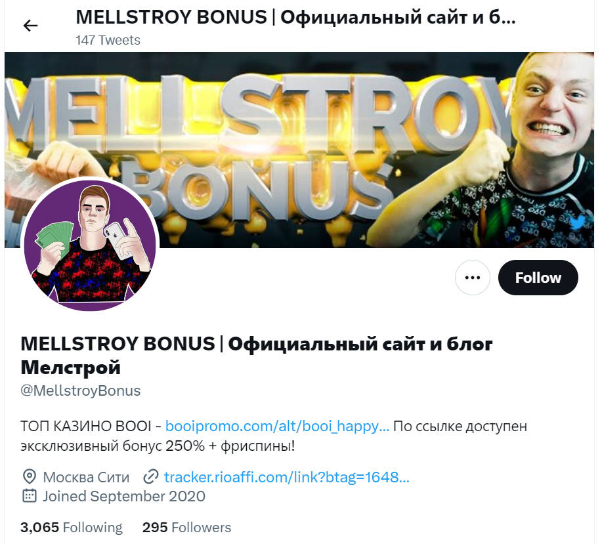 MellstroyBonus is the name of the Russian's channel, which has 295 followers very manageable. One of the reasons for this could be that Burim last wrote tweets in 2021 Burim last wrote tweets in 2021. Even then, he preferred to beat the advertising drum for casino providers, especially Stake. Less frequented is the second channel, the MellstroyStream is called. Here, too, the posts are outdatedand currently you hear very little from Andrei on Twitter strong>. from Andrei.
The same can be said about the third account, Mellstroy666can be said. There is not much to discover. The parallel of all accounts is that once again it becomes clear: Burim fully dedicated himself to online gambling years ago. According to the information, his other passion is Cybersport. However, he has not yet made a big name for himself in this field. The response to his Twitter accounts is hardly worth mentioning, which may also be due to the fact that the gamer is focuses much more on Kick.com focuses.
Mellstroy on Instagram
Largely ignored on Twitter, Mellstroy is doing much better on his Insta channel. This channel is followed by over 700,000 userswho, for a change, see the Russian not as a gambler, but from a private side. private side side. Spontaneously, it is noticeable that the gamer obviously likes to flaunt his flaunts his wealth.
Sometimes he countless banknotes on the table in front of him for a photo, sometimes he stands or leans against extremely expensive cars. His trademark is the facial expression that makes him look like a "gangster".
In fact, his appearance does not win him not everywhere sympathy points. However, Mellstroy can clearly inspire the Insta community for himself and his, at least according to pictures, dissolute life. He receives several thousand hearts for the photos.
That's what makes Andrey Burim
With his way of speaking, Mellstroy often antagonizes critics. He is not only known for sayingsbelow the belt, but also flaunts his success and money. success and money like no other. He certainly doesn't win over everyone with this attitude.
Often pretty young women often appear at Andrei's side. They enhance his videos and posts, but little is known about their identities. Even in the live stream, girls are often seen sitting at the back of the table, while the guys are in the foreground. Andrei is considered aggressive. You could also say he will do just about anything for money, even if he faces legal consequences.


In his newly launched Kick.com career, he has the benefit of many years of social media experience. social media for many years. for many years. Before he started with gambling broadcasts, he was known for entertaining videos and has also experience as a gamer collected.
Scandals and controversies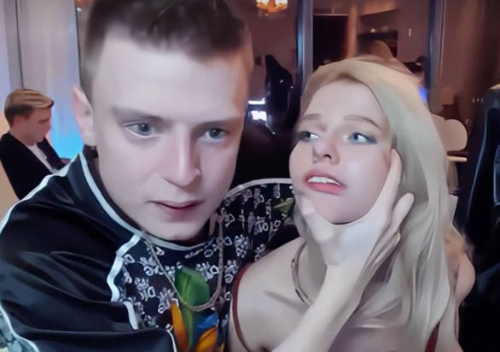 Mellstroy uses platforms where streamers can receive donations from their fans. This in itself is not a scandal, however, he is said to be violent for his audience. for his audience. In order to attract attention, he slammed the head of his female companion with with full force on a table and injured the young woman thereby seriously. [2]
The influencer, who is generally aggressive Influencer promptly received the receipt for his deed. His victim decided to report Burim for assault and battery. She sued the gamer for 10 million rubles for pain and suffering and at the same time for damages.
At first, Mellstroy was unimpressed by the lawsuit and even dared to make fun of it in public. to make fun of it in public. in public. He scoffed that the victim had claimed far too little compensation for pain and suffering. 10 million rubles is the equivalent of about 114,000 euros.


As if the mockery was not enough, the court finally awarded her just 72,000 rubles, or about 1,000 euros. The scandal spread quite quickly, and in the end it leads to an even larger number of critics. The incident did not diminish the success.
Does Mellstroy use a betting strategy when playing?
From the gaming sessions so far, there is no way to tell that Mellstroy approaches the games as a strategist. He seems to make his bets just as variable and spontaneous and spontaneously as most other gamers do. Once he is on the beat, he usually maintains the bet for quite a while and even then does not take no reduction even if losses occur.
Does Burim play with real stakes?
There is no question that Mellstroy does not lack money to play with. This is, of course, a basic prerequisite in order to not to place fake bets bets, but to play with to play with real stakes. These are usually covered by the deals with the gambling provider.
As his lifestyle shows, Burim can, despite everything, live very well live from the earnings. The one or other solid profit he has already made.
Mellstroy estimated assets
When it comes to the question of income and assets, there are different estimates, but no clear answer. According to them, Andrey Burim could be could be worth about 7 million US dollars million. Whether this is actually true cannot be verified. However, he should have a seven-digit fortune in any case. This is indicated by the luxury in the form of vehicles and his estate, about which he has never made a secret.
Already from his activity as a gamer Burim was able to live well. Likewise, the entertainment entertainment videos earned him a nice income. About the conditions of the stake deal is not known, although experience shows that the casino makes a very attractive offer.
In addition, Andrey uses a platform that allows fans to make donations to him. donations to him donations to him. He himself, on the other hand, is far less generous than other well-known streamers.
How much experience does Andrey have as a streamer?
Although Mellstroy is only in his mid-20s he has been making a living from his online activities for many years. Before he became a casino streamer, Burim mainly shot videos with pranks. Shortly thereafter he entered the gaming scene and dedicated himself primarily to eGameswhich have nothing to do with gambling.
The experience he gained should now help him become successful as a casino streamer. He knows how to make his live broadcasts attractive and entertaining and entertaining. And precisely because he often takes umbrage and overshoots the markhe attracts the attention of thousands of followers.
---


Burim obviously knows exactly how to put slots and classics in the right light and make his sessions as exciting as possible. The conversations with friends in the background also contribute to varied streams, which certainly provide the odd laugh or two. one or the other laugh laughs.
---
Andrey Burim in private


The private life of the Russian-based streamer is characterized by ostentation and splendor. He makes no secret of the fact that he is doing very well financially. He likes to invest his fortune in luxury cars.
About the life away from the cameras is otherwise very known. He apparently does not yet have any children, and no concrete statements can be made about his relationships. All that is known is that today he at home in Moscow is.
Tweets show that Mellstroy likes to be the center the spotlight. He keeps his family strictly in the background. As a follower, you don't learn anything about parents, siblings, and the like. In the end, this is the best way to protect family members, because as many fans as Burim has, as great is the criticism of his person. criticism of his person.
List of sources:
[1] streamscharts.com/channels/Mellstroy?platform=trovo
[2] news.com/panorama/855917251/model-alena-efremova-in-live-stream-brutally-beaten-up-youtuber-andrey-burim-bashes-head-of-girlfriend-against-table-edge/1/
Author: Jake ErvingRated: MellstroyAuthor Rating: ⭐⭐⭐⭐ 90%