Important notice: The offer of Rizk has changed due to the new regulations since July 1, 2021. This mainly affects the game options and the deposit or the stake, where it comes to a clear limitation. But there are also adjustments to the odds, which have a massive impact on fairness. The average payout ratios have been reduced from the former ~96% to values around 84%.
Providers that continue to operate with win rates of ~96%, we have listed here:
Rizk relies on a portfolio typical of full-fledged casinos. You will search in vain for social and skill games here. Instead, you can expect the concentrated traditional excitement – in the form of slots in all variations, roulette, blackjack and Co.
Of course, live games could not be missing. Since there are a lot of them in the Rizk online casino, we have deliberately decided to dedicate a separate test section to them.
The special races and other promotions make it especially fun to focus on specific games. If you focus on them, you can not only grab standard winnings, but sometimes even secure some prize money and Rizk free spins.
More about that later. Let's first take a look at the reasons why the casino offers you such an such a lush selection can offer you.


In the Games category, you can currently find around 1,000 games of various categories – including mostly modern slots. Some of the world's largest software providers have been inspired to work with Rizk. They provide you with all the top games here.
Among them are NetEnt, IGT, Evolution Gaming, Quickspin and various other labels, with which you as a casino customer have surely long been familiar. The Rizk Casino game offer is primarily aimed at customers who love slot games from the aforementioned manufacturers.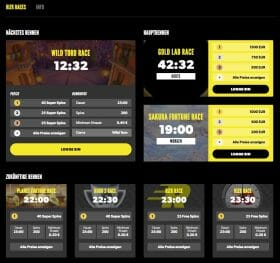 The classic section is also offered, but it takes a back seat to such exciting slots with various features and jackpot odds, but rather in the background. Those who are enthusiastic about roulette and the like will prefer the Rizk Live Casino anyway. The virtual tables are perfect for learning the basic rules and, if necessary, for trying out a few try out some strategies.
There are now several casinos that offer you a similar amount of variety as well as high quality quality. At Rizk, it's above all the surrounding that is coherent and that keeps players happy in the long run.
Those who can get involved with certain slots can look forward to up to 1,000 euros extra in the aforementioned cash races. And that's just one part of the big picture that the operators have put together here.
Huge game selection at Rizk Casino
Of course, it's not just about quantity when it comes to the range of games on offer at Rizk Casino. The fact that such a large selection is offered is thanks to the cooperation with several top developers. But far more important is that the games are also completely convincing in terms of quality. We have also taken a look at the Rizk loading times and performance more closely. Rizk could completely convince us in all points.
To make the start of the game a little bit easier for you, the games page will first show you new releases as well as the personal Captain Rizk favorites are displayed. You also have the option to sort games alphabetically and by manufacturer.


One very important feature seems to be missing at Rizk Casino. You don't seem to have the option here to mark your personal favorite games to find you faster on your next visit. At first glance, the demo version after login seems to be missing.
Fortunately, that's not entirely true, because if you hover your mouse over a preview image, you'll see an arrow pointing down. If you click on it, the option "Play for fun" will be displayed. Alternatively, you can of course deposit money directly at Rizk and open the real money mode.
---


The big advantage is that you can play almost the entire game offer of Rizk is open to you even without is open to you. This gives you the opportunity to take a look around without any obligation and to gain a personal impression without any commitment.
If you already have a little experience with the partner softwares, you might know exactly which games you prefer. This is exactly where Rizk comes in. You will find a small field above the games and categories. There you can search specifically for your favorite slots and of course for classics.
---
The lack of said favorites function is made up for by the "Recently Played" section. Here, Rizk shows you all the games you have tried during your last visits. Of course, this only works if you are logged in.
Saving the games for guests, unfortunately, this is not possible even in the technologically advanced online casino. In connection with the huge and really high-quality game offer, we would like to point out the Rizk bonus right away. As a new customer, you receive a maximum of 100% and 50 free spins for certain slots. More about this in our test section.


From us Rizk gets a plus point for two important factors. First, you don't have to download any software to start playing. All slots are available directly in the browser – in a quality that is impressive. Secondly, you are not necessarily required to place a bet. The majority of all games that Rizk Casino has on offer can be tried out for free.
What sounds so obvious is far from being the rule, even in 2023. However, this is evidence of a high degree of seriousness – which, by the way, also applies to all other test areas. In the next step, we will take a closer look at the sections that Rizk Casino 2023 has to offer.
All categories at a glance


The game portfolio is really huge. All the more important that there are clearly understandable categories. We have taken a closer look at these. Some designations will seem unfamiliar to you. However, it should not be a problem to familiarize yourself with them. After all, what exactly lies behind them can be explored without any risk.
These are the headings that Rizk offers: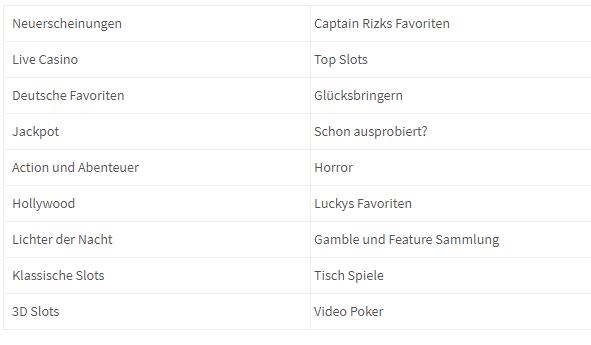 They can click on the category heading at any time to view all the games. Here is now the opportunity, to sort games by manufacturer and alphabet – or simply search specifically for preferred titles.
Even if you look at all the games at once, you won't be able to miss the top jackpots at Rizk Casino. The casino shows you the current values directly – especially for the progressive slots.
Almost identical mobile offer from Rizk
Rizk has launched directly with a mobile casino. Here you are offered almost all the games that you can also use at home. Thereby the Rizk app download is not mandatory..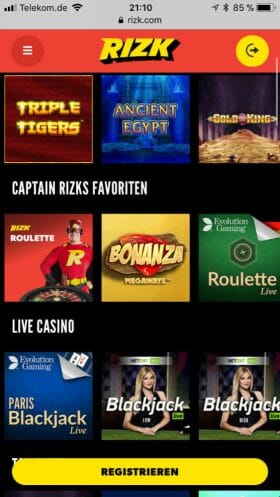 However, in addition to the mobile website, Rizk actually offers a special Android Rizk app. Whether you want to use this, of course, you decide for yourself.
Overall, there should be no boredom on any platform, because all integrated providers regularly develop new games for really every taste. Especially Play 'n Go, Microgaming Slots and NetEnt are always good for a surprise.
You can decide for yourself at any time whether and how much money you invest in your favorite games – another point in favor of Rizk.
You should not be confused by the name of the provider. Nobody has to take a really high risk here. However, there is definitely the option to gamble properly. Ultimately, the Rizk game offer is on a level that appeals to both beginners and high rollers.
---


At this point we would like to praise the fact that you will find detailed game detailed game instructions for all slots are provided for all slots. This way, you can inform yourself in advance and don't have to dare to experiment for a long time before the chosen machine explains itself. The handling of the games is simple overall, which also speaks for Rizk.
---
Rizk Live Experience Report
Rizk has dedicated a separate section to the live casino. At first glance, the portfolio seems manageable. The reason for this is that you first have to open the desired lobby. There, the whole potential becomes clear.
The operators have already before their official opening in 2014 had everything in place – including, in particular, the cooperation agreements with renowned developers. One of them is NetEnt. The label became known for first-class slot machines, but has also made a name for itself in the field of live gaming in recent years. In addition, Rizk successfully cooperates with Evolution Gaming. This provider, in turn, specializes exclusively in live tables.


In the special live area, you will first be shown games that are particularly appealing – including Blackjack Paris, Dream Catcher or also Immersive Roulette. If you are looking for more variety, you will find it in the NetEnt Live Lobby as well as in the Evolution Gaming Lobby.
Both areas are deliberately separated from each other, because although there is a similar live portfolio, the tables differ significantly from each other. Evolution Gaming has the clear advantage that the games can be used for as little as 10 cents.
This is at least true for the majority of the variants that the provider has published here. With NetEnt, on the other hand, somewhat higher stakes played. Accordingly, you can then also win more, of course. Qualitatively, both providers are on a very high level, in our opinion.


As in all live casinos, the same applies here: Playing without a bet is not possible. You should therefore deposit at least a few euros. We will tell you more about payment methods in the corresponding test. As a rule, the booked credit is directly available and you can immediately start watching some of the preferred live games in person.
Alternatively, there is the possibility to "play" spectators and watch the tables for a while. Our personal highlight are the live chats in the games. This way, you also get the opportunity to communicate with the dealer or croupier and be entertained at the highest level. Rizk Live is in no way inferior to the real casino.
Tables for every taste
---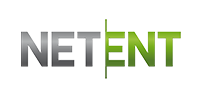 To get a first impression, you need to register at the Rizk Casino and log in. The guest mode works so far only on the virtual game offer from Rizk Casino. Before the lobby opens, you decide on a nickname. Here you can choose any name you want, because in the end it is only about the fact that you can be addressed specifically by your fellow players and not least by the croupiers.
---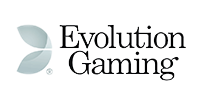 Once you have completed this step, either the NetEnt or the Evolution Gaming lobby will open. Lobby. The fact that both providers are separate does have its advantages. Overall, the Portfolio at Rizk Live Casino very extensive. This makes it at least a little easier for you to keep track of everything.
---
In both lobbies, you can take a look in advance at which tables are available and which limits apply there. Who for example Roulette prefers the Auto Roulette version gets by with 10 cents. Other tables demand a bit more from you – whereby NetEnt sets the limits significantly higher than Evolution Gaming.
In the respective lobby you will find other sections – from roulette to live poker. The Dream Catcher Wheel is one of the exclusive gameswhich of course could not be missing at Rizk. Here you can literally spin the wheel and win several thousand euros with a little luck and without any prior knowledge.
These live games await you at Rizk Live Casino:
Roulette – including

Immersive Roulette
VIP Roulette
French Roulette Gold
Speed Roulette
Auto Roulette
And more

Blackjack – including

Blackjack Paris
Blackjack White
Blackjack Party
Etc.

Baccarat – among others

Speed Baccarat
Baccarat VIP
Baccarat Control Squeeze
And more

Card games – like

Casino Hold'em
Three Card Poker
Ultimate Texas Hold'em
Caribbean Stud
and many more.


In the live section, it is not at all clear at first how much choice Rizk actually gives. To really get to grips with all the games, you definitely need to take a look at the preferred lobby. With Evolution Gaming alone, you can currently expect a whole 60 games – including Dream Catcher Wheel. including Dream Catcher Wheel.
You can experience a similar amount of variety in the NetEnt lobby, although we find it to be a bit less structured. However, it is precisely the provider NetEnt that is responsible for the pure thrill in the Live Casino provides. At various tables, you have the opportunity to bet an incredible 75,000 euros per game. If you come to Rizk as a high roller, there are definitely undreamt-of options here.


Whether you really have to invest so much money, that remains to be seen. The only important thing is that the possibility exists. After all, the operators of the live casino expect not only beginners, but also experienced casino customers who are specifically looking for a Maximum thrill provide.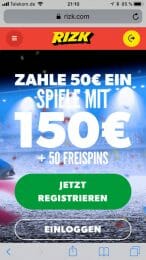 If you belong more to the genre of cautious players, then you'd better fall back on the Evolution Gaming portfolio – although NetEnt also allows game stakes from one euro.
Let's move on to the Rizk bonus offer. As we already revealed in the separate test, you will be rewarded with a whole package as a new customer. From a deposit of 10 euros 200% bonus up to a maximum of 100 euros. On top of that, Rizk gives you 50 free spins. While the latter are of course related to slots, we wanted to know if the turnover of the 200% bonus could possibly be converted in the live casino as well.
Therefore, we will now take a look at the bonus terms and conditions. Indeed, the crediting of your bets at the tables is 10%. However, the maximum bet per round is five eurosas long as the bonus has not yet been completely wagered at Rizk Casino. If you decide to take advantage of the offer, we can only advise you to first fulfill the turnover on slot machines. Anything else would simply take too long.
Live casino entertainment via chat


Rizk does everything in its power to assure you of as real a gaming environment as possible. This includes not only real gaming tables and real dealers as well as croupiers. Of course, communication should not be neglected either. Once you have opened a game, you will find the chat function at the bottom left. Here you simply enter your test and send it with a click on the paper flyer (in arrow form).
Experience shows that the reaction is not long in coming. However, the dealer will not write back, but will address you personally. Especially in the Rizk Live Casino, it therefore makes sense to turn on the sound. This way, you will immediately hear how the game is progressing, when the round will be closed and the like. Most dealers only speak English. So you should at best be familiar with common terms of the classics roulette, blackjack and Co.
---


Also advantageous: The camera perspectives! You can switch between the views at will. These and other settings can be found at the top right of the window. Here you can also view the previous history and get competent help, should this be necessary. All in all, the Rizk Live Casino is on a very high on a very high level.
While you are indulging in your passion, you can watch which players have already won on the left. However, unless you have enough funds in your account, you will only be offered the spectator mode. So you should definitely consider making a deposit at Rizk Casino casino.
---
Our experience with Rizk Live Casino has been positive experiences especially when talking to the experienced dealers and croupiers. They will be happy to help you if betting options are unclear or other questions about the respective game arise. For all other concerns, the Rizk customer service is at your disposal.
The top 5 live games at Rizk Casino
Rizk Roulette
Dream Catcher
Immersive Roulette
Casino Hold'em
Speed Roulette
Really long explanations are not really needed for the live games offered. Especially the tables, which are playable from 10 cents, invite you to practice and try them out. Once you get the hang of it, there's nothing standing in the way of big wins.
You are welcome to test strategies. However, you will have to find out for yourself whether they bring the desired success. The easiest way is to just let your mood and luck run free.
Direct deposit without waiting times


As already explained, the live games work exclusively with real money. There are no free game options in the section – which is true for all live casinos we have tested in the past. If you are familiar with Live Roulette, Blackjack and Co., the deposit to Rizk Casino can be made without any problems.
The operators rely on payment methods that allow a transaction in real time. Thus, there are no waiting times for you – which is a great advantage especially for fans of true classics.
Special roulette from Rizk – a real highlight$


Basically, the live standard we are used to from NetEnt and Evolution Gaming awaits you at Rizk. However, there is an exception, because Net Entertainment has designed the new Rizk Roulette version exclusively for the provider.
The variant in question is European Roulette. Only the visuals have been adapted to the special casino. In the background you can recognize the logos and banners of Rizk, which gives the game a very unique character. What betting options and additional chances are looking at in the game, you can find out for yourself with little effort.
The stakes are a bit higher here. It starts with five euros per game. Once you have placed your bet, you are ready to go. As with most NetEnt tables, you are allowed to invest a maximum of 75,000 euros. Of course, no one has to take such a high risk.


In addition to Rizk Roulette, we would like to see some live promotions. Unfortunately, these are currently still waived. After all: 10% of your stakes can be credited to the welcome bonus. So, if you have stamina, you will also reach your goal with Live Roulette and other games of the two experienced providers.
The fact that in principle a certain degree of readiness for action is required, that is not a disadvantage. Ultimately, there are companies that demand a significantly higher risk from you. Especially Evolution Gaming games are recommendable. 10 cents can now really spare anyone.
Conclusion & experience report on the Rizk Casino gaming offer
The portfolio that is offered to you here is more than solid. Although Rizk does not offer skill games such as bingo and keno, it does provide you with traditional entertainment on a grand scale – not only at home, but also on the go.
Since no Rizk download is required you are absolutely flexible. The same applies to the stakes, because only those who like risk can exhaust it here at will. For all other customers, Rizk offers enough gaming options where a few cents are enough.


We have above all the winning races. If you use the given games, you have a lot of additional chances. And let's be honest: Who can't make good use of up to 1,000 euros extra?
If you are looking for a reputable live casino, Rizk is definitely the right address. The operators do it the same way as their detractors and have included the two top providers at all in their portfolio. The fact that both NetEnt and Evolution Gaming are willing to cooperate speaks for the seriousness of the company.
The company has managed to establish itself on the market in a very short time – not least due to the incredibly versatile and fair Rizk Live offer, which you can enjoy around the clock. For a realistic atmosphere at Rizk Live is provided by experienced and trained croupiers. Communication via live chat ensures that the live casino is in no way inferior to real casinos.


Implementing the welcome bonus at the live tables is actually not the best idea. Nevertheless, we have to praise Rizk for the fact that live games are not completely excluded from the turnover – as it is still the case in many other casinos today.
If you like, you can definitely try your luck at the tables and play your way to success with perseverance. However, it is better to fulfill the turnover requirements on slots first and then turn to the live area without any pressure. Alternatively, you can also waive the bonus. If there are any questions on the subject, the Rizk customer service is available around the clock.
Author: Jake ErvingRated: Rizk game offerAuthor Rating: ⭐⭐⭐⭐ 92%