Important notice: The offer of Rizk has changed due to the new regulations since July 1, 2021. This mainly concerns the game options and the deposit or the stake, where there is a clear limitation. But there are also adjustments to the odds, which have a massive impact on fairness. The average payout ratios have been reduced from the former ~96% to values around 84%.
Providers that continue to operate with win rates of ~96%, we have listed here:
Real money games are, of course, only possible at Rizk Casino if you have sufficient funds in your casino account. In the first step you should register. This is the only way that operators can allocate payments.
We have dealt intensively with the question, which payment methods are available and whether these are actually as secure as you would hope from a reputable online casino. The advantage: You can find out about all options, fees, processing times as well as limits without any obligation. For this purpose, the login is not required. This is a good sign, as Rizk proves its transparency.


There are enough reliable methods including well-known and proven online wallets, as well as payment methods that are linked to your bank account. So, basically, nothing should stand in the way of your first booking. The best thing to do is to take a look at the "Payment methods" page before registering to find out which option is the best for you.
Here, it is especially important to pay attention to your planned budget and the limits of use. Example: If you decide to use Paysafecard, you can deposit a maximum of 200 euros. With Skrill and Neteller it is up to 5,000 euros. Of course, this makes a difference – especially for high rollers.
As already mentioned, registering as a customer is essential if you want to deposit to Rizk Casino. If it is merely a matter of obtaining information, the registration can safely wait. At the very bottom of the Rizk website you will find various links – including the one that takes you to the payment methods offered. Transparently, you will be shown all the details that you should know.
When an online casino is still as young as Rizk, we don't go into it with too many expectations – especially in terms of payment methods. In most casinos, it takes what feels like an eternity to get a solid selection of options is offered. Not so at Rizk Casino, where the most popular withdrawal methods have been available to you since the very beginning to ensure you can make a substantial deposit into the casino account.


The good thing is that you don't have to sign up to get informed. Details about the options, limits and Co. are also listed guests. All you have to do is scroll to the bottom of the Rizk website and click on "Payment methods".
Clear payment methods at Rizk
All details about deposit and withdrawal options are shown to you in two separate tables – starting with the type, and ending with "Limit per transaction". And especially the latter section surprised us positively. For example, those who experience the classic bank transfer receive up to 50,000 euros with each transaction.
Of course, this only applies if you have saved a corresponding saved on your Rizk customer account. have. The casino is also recommended for beginners, since the payout with all methods is already possible from 20 euros.
Especially when it comes to withdrawals of winnings, it makes sense to read the Terms and Conditions more closely. Under point 9.1 you will find information about which conditions must be met in order to request a payout. It is particularly important that all deposits made without a chargeback have already been confirmed by the company. Chargebacks and payment cancellations are therefore not permitted in this context.


The player account must also be verified. In plain language, this means that a copy of personal documents must be submitted in order to ensure a smooth process on the part of Rizk Casino. The Verification serves not least to protect the playerThis is not least for the protection of the player, because it allows fraud attempts to be directly prevented.
Another factor is the turnover of deposited money. According to the operator, at least one deposit must have been made and the balance must have been played through once. By the way, this requirement applies completely independently of all play-through conditions that are associated with the Rizk Casino bonus.
Transparent payment conditions
It is precisely this transparent listing of terms and conditions that made it clear to us how reputable Rizk is. The operators make no secret about their specifications and give clear instructions. Above all, it is important that you convert any Rizk bonus you may receive according to the terms and conditions.


Only after that you have access to your winnings and can have them paid out in various ways within a short period of time. This brings us to another relevant test criterion: The processing times!
The operators state that the processing of requested payouts takes up to three business days depending on which of the payment methods you choose. By the way, you already have to worry about this when making a Rizk deposit.
For example, if you deposit money via Skrill, you can only use this wallet for the withdrawal. All options with which withdrawals are generally not possible will result in your funds being transferred to you. The transaction to the checking account basically takes the longest. Overall, the values that Rizk displays here are solid.


If you do not want to wait long, it is best to opt for Neteller or Skrill. With all three options, the payout is initiated directly. At most, 72 hours will pass until the funds are credited. most of the time, it's even significantly faster. We are thrilled with how well the payment page is structured. This way, even as a beginner, you will immediately know which payment methods are optimal for your needs.
Something that stands out positively at Rizk Casino is that you do not have to pay any fees. This means that the amount you request will be paid out to you in full – without any deductions. On that point, Rizk is ahead of some of its crap rivals. However, whether there are fees from your bank or the wallet service providers, of course, the casino operators have no influence on that.
Details on depositing and withdrawing to the Rizk player account.
Provider
Deposit / withdrawal.
Duration


Deposit / withdrawal.

Min. Euro


Deposit / withdrawal.

Max. Euro


Deposit / withdrawal.




Paysafecard

✔ / ❌

immediately
10$
200$




Neteller

✔ / ✔

immediately / immediately
10$ / 20$
5.000$ / 5.000$




Skrill

✔ / ✔

immediately / immediately
10$ / 20$
5.000$ / 5.000$




Instant bank transfer

✔ / ❌

immediately
10$
500$




Bank transfer

❌ / ✔

up to 3 working days
20$
50.000$


We have to praise the operators for not assessing any fees on the deposit. Consequently, you can play with the entire budget that you deposit into your account. Another advantage is the immediate processing of the transaction. You will not incur any waiting time when making a deposit.
Once the transaction has been confirmed by you, the credit will be credit is directly available on your customer account and you can immediately start playing for real winnings. By the way, a minimum deposit of 10 Euros is sufficient. With this amount you also secure the 200% Rizk welcome bonus up to 100$ plus 50 Free Spins.


Websites are – just like paper – patient. Therefore, it was even more important for us to check the information provided by Rizk. to check exactly. As a team, we tried out all payment methods in a practical test and thus found out whether the processing times are accurate. On that point, we have to praise the operators for their honesty.
In fact, the payouts are carried out much faster than stated on the site. A good example is the payout to MasterCard. Rizk writes that the Processing time is one to three business days. In fact, our balance was already available on the card on day 3 to 4 – and more than once.
Deposits and withdrawals at Rizk Casino: the details
Transactions with e-wallets
Deposits and withdrawals with Neteller, Skrill
Transactions with prepaid cards
Deposits and withdrawals with Paysafecard
Transactions with bank account
Deposit and withdraw with Sofortüberweisung
Withdraw with bank transfer
---
Transactions with e-wallets
1.)

Deposit and withdraw with Neteller, Skrill
Provider
Deposit / withdrawal.
Duration


Deposit / withdrawal.

Min. Euro


Deposit / withdrawal.

Max. Euro


Deposit / Withdrawal.




Neteller

✔ / ✔

immediate / instant
10$ / 20$
5.000$ / 5.000$




Skrill

✔ / ✔

immediately / instantly
10$ / 20$
5.000$ / 5.000$
Deposit: Neteller as well as Skrill the most popular online wallets in Europe. In order to use the virtual wallets at Rizk Casino, you first need to create an account. You are free to choose one of the deposit methods or to use all both online wallets.
The basic conditions are identical. At least 10 euros must be entered as the deposit amount. Maximum you can deposit 5,000 euros per transaction per transaction at Rizk Casino – regardless of whether you prefer Skrill or Neteller. There are basically no fees for you.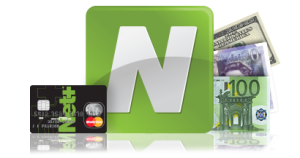 For decision-making purposes, we would like to point out at this point that you can only withdraw winnings to your Neteller account. We cannot give you a clear answer as to why this does not also work via Skrill.
However, we would like to mention one thing they have in common: Both virtual wallets require that there is sufficient credit on them. Neither Skrill nor Neteller in advance. If you look around on the pages of the service providers, you will be shown all payment methods that can be used to fill up the respective wallet at low cost.


When it comes to the security of your Rizk payments, Skrill provides you with clear information on its page. As those responsible explain, the protection of customers always comes first. On the one hand, this applies to private data, which Skrill secures according to the latest standards.
Thus, third-party access is virtually impossible. Secondly, all payments are encrypted. So nothing can happen to customers here either. The only "catch" is the fee in the amount of 1%which has to be accepted for higher transactions.
Neteller acts quite similarly, as you can also rely on an incredible payment speed as well as the highest security standards here. According to the company, transactions are basically free of charge. However, this is only true to a limited extent, because providers like Rizk actually always have an influence on whether fees are incurred and in what amount.
As many advantages as the two e-wallets bring with them, it is annoying that by using these payment methods you will inevitably miss out on the welcome bonus at Rizk Casino have to do without. The provider points this out to you in its Bonus Terms quite clearly. Therefore, you should at least carry out the first transaction with another payment method if possible – for example, via your checking account.
Withdrawal: Neteller withdrawals can of course be carried out at Rizk Casino without any problems. However, some requirements must be met. On the one hand, the booking of course only works if you have set up an account with the wallet service provider.
This is possible at any time and, above all, free of charge. Secondly, Rizk requires that you deposit money via Neteller beforehand. Here, too, withdrawal methods can only be selected after they have been used for the deposit. Funds can be transferred from Neteller to a chosen alternative method.
It is also possible to apply for the Net+ credit card. It offers you the highest possible flexibility just locally. Although the operators of the online casino carry out all withdrawals via Neteller free of charge However, if you want to transfer the money on the wallet, then there are fees – as we find even quite high.
An example: You have paid out 50 euros from Rizk to the Neteller Wallet and now want to transfer this to your checking account to be able to withdraw it in cash. In this case, you will be deducted a whopping 7.50 euros. For credit cards, it is even up to 25 euros – regardless of the final amount.
---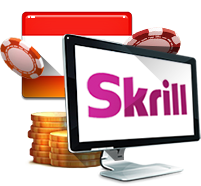 In a direct comparison with Neteller, Skrill performs significantly better in our experience. Unfortunately, this payment method is only offered for deposits. Withdrawals via Skrill are currently not possible at Rizk Casino. You can get an answer to the question of why from the friendly support team.
For our part, we cannot understand this approach. After all, Skrill is offered in almost all reputable online casinos today – both for deposits and withdrawals. After all, booking via Neteller is instant at Rizk. In our test, it took an average of 48 hours for the credit to be issued.
---
Transactions with prepaid cards
2.)

Deposit and withdraw with Paysafecard
Provider
Deposit / withdrawal.
Duration


Deposit / withdrawal.

Min. Euro


Deposit / withdrawal.

Max. Euro


Deposit / withdrawal.




Paysafecard

✔ / ❌

immediately
10$
200$
Deposit: For those who haven't tried Paysafecard yet, we'd like to take a look at the service provider's site, which explains the payment method quite well. According to its own information, it is one of the market leaders in the field of online prepaid payments. The big plus point of Paysafecard is that it is now accepted by thousands of casinos and stores worldwide is accepted. This means that the credit can be used in a correspondingly flexible manner.


In fact, the biggest advantage is that you can make your deposit to Rizk Casino completely anonymously. However, the prepaid credit card is more suitable for players who do not necessarily have to invest large sums.
The upper limit at Rizk Casino is only 200 euros. You can get cards at countless outlets for various values. And: the code printed on the card remains valid until the entire balance has been used up.
According to the service provider, 45 countries have now joined the popular Paysafecard concept. The credit card is available almost everywhere and, of course, in the in the currency of the country in question. A paysafecard pin can be purchased at values between 10 and 100 euros, although there are some places that often provide cards only up to 50 euros. The good news is that Rizk also allows you to enter multiple pins and deposit correspondingly higher amounts.
---


Nevertheless, it certainly can't hurt to opt for such a credit card for your first day. In the meantime, to enjoy even more benefits, you may sign up with myPaysafecard online register. There you can enter all pins and manage them manage them much more conveniently. Another plus point is that you can no longer lose credit – for example, through the theft of the paper card that you bought at the supermarket. Whether you take advantage of the wallet-like system or not, that is of course up to you.
---
Withdrawal: Payouts of winnings to the Paysafecard? Even we, as experienced test editors, have experienced this rather rarely. However, the fact is that Rizk offers you exactly this option. You can withdraw up to 200 euros to your card. let.
At least 20 euros of credit must be available so that a booking is possible at all. After a short research, we came across the following information on the Paysafecard website. Gaming providers, including Rizk, are allowed to return money to players via Paysafecard. However, this requires a myPaysafecard account. The email address set up here must be communicated to the casino so that withdrawals work smoothly.
MyPaysafecard is quite similar to well-known e-wallets. Primarily, the account serves players to manage their pins. This makes it much easier to use.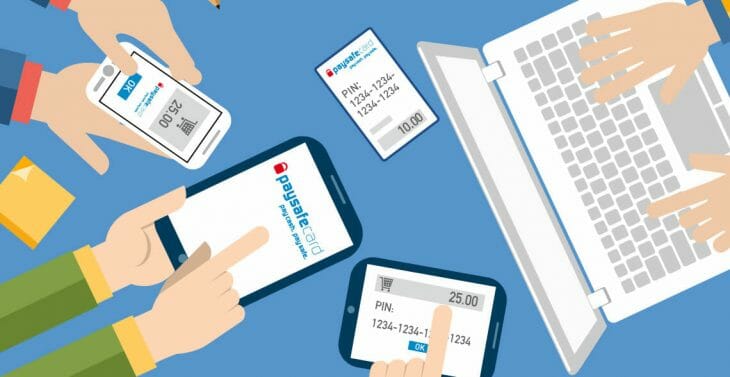 According to the service providers, there are currently around 30 companies that offer the withdrawal option – including Rizk Casino. We can only advise our readers to get the MasterCard from Paysafe. This offers the best flexibility even far away from the online sector.
Wherever MasterCard is accepted, it can be used locally. This applies to supermarkets as well as gas stations, travel agencies and other service providers. In fact, Rizk does not pay out the winnings to one of the prepaid cards purchased, but to the credit card and the associated customer account, which can be opened on the Paysafecard website within minutes on the Paysafecard website.
Bank account transactions
3.)

Deposit and withdraw with Sofortüberweisung
Provider
Deposit / withdrawal.
Duration


Deposit / withdrawal.

Min. Euro


Deposit / withdrawal.

Max. Euro


Deposit / withdrawal.




Instant Bank Transfer

✔ / ❌

immediately
10$
500$
Deposit: Most casino customers should be familiar with the modern instant bank transfer by now. The system works via the classic checking account as well as an online banking access, but works much faster than the traditional bank transfer. The Credit at Rizk takes place in real timeonce you have decided on a deposit amount between 10 and 500 euros.
At the limit quickly shows: Sofortüberweisung is as a payment method more suitable for players, who do not want to start as a high roller. Nevertheless, you can of course do a lot with 500 euros – especially since new customers get a 100 euro bonus plus 50 Rizk free spins on top!
In the meantime, Sofort AG has been taken over by Klarna, another reputable payment service provider in Europe, has taken over. It explains the method as follows: "Pay for your purchase directly after completing your order with your usual online banking data – simply secure, simply smoooth." In fact, online banking access, which most players have these days, is all that is needed. If not, this can be set up at your bank or savings bank.
Once you have selected a deposit amount, Sofortüberweisung will forward you directly to the login. Here you enter your IBAN and the pin you have chosen yourself and can confirm the transaction in just a few steps. This is secured by entering the TAN (Transaction number).
4.)

Withdraw with bank transfer
Provider
Deposit / withdrawal.
Duration


Deposit / withdrawal.

Min. Euro


Deposit / withdrawal.

Max. Euro


Deposit / withdrawal.




Bank transfer

❌ / ✔

up to 3 business days
20$
50.000$
Withdrawal: As you can easily see from the table on the Rizk website, there are some payment methods that are only suitable for deposits. For example, withdrawals via Skrill cannot be made. The same is true for Sofortüberweisung. In all these cases, the only option left with Rizk is to withdraw your winnings via bank transfer.
Operators generally process such withdrawals automatically and immediately, while traditional bank transfers take can take up to three working days days. In addition, there is the waiting time until your account is credited – usually this is one to two days.
---


Certainly, you generally have to be more patient with bank transfers than with other methods such as Neteller. However, you will also enjoy some advantages. After all, you can access the money you receive not only virtually.
Thousands of ATMs in Europe allow you to withdraw any amount in cash using the corresponding EC card. This makes you more flexible, especially locally. Especially players of the older generation prefer cash payment and prefer to have a few bills in their pocket instead of a plastic card. However, you clearly have to live with the longer processing time.
---
Rizk Casino deposits – our conclusion


We have really tested all methods in detail and are of the opinion that an online casino cannot offer you more. There are many reputable, fast and above all secure payment methods at Rizkbetween which you can choose at will. If you want to withdraw your winnings in the same way, it makes sense to compare the methods. It is also important to note the bonus exclusion for Skrill and Neteller.
Otherwise, there is actually nothing that can be criticized in any way when it comes to Rizk deposits. Even the limits are optimal. If you want to start small, you can get by with as little as 10 euros. Gamblers are allowed to invest 5,000 euros, although it is of course always possible, to add money. All in all, the Rizk Casino makes a good impression on the subject of payment methods – and especially when it comes to deposits. and especially when it comes to the deposit – a good figure.
Paying out winnings at Rizk Casino – important information and conclusion


The first good news is that Rizk relies exclusively on secure payment methods. In all tests we have we did not have to wait longer than a week for our money – a sign that we are dealing with a fair and reputable provider.
Of course, there are always a few things to keep in mind when it comes to Rizk payouts. This is especially true for the Rizk bonus conditions. Only when these have been fulfilled, nothing stands in the way of booking your money. The limits are very good with up to 50,000 euros per transaction.
So if you don't opt for the Paysafecard, you can also withdraw larger amounts without any problems. No fees are charged for any option. At least on the part of the operator. Ultimately, Rizk has no influence on what banks, savings banks and lenders make of it.


We find the support exemplary. They are happy to help you if you have any questions about payouts. The good accessibility and professional competence of the Rizk customer service compensate for the lack of a FAQ page.
Another plus point is the fact that you can get information about payment methods even without an account. Here, Rizk displays a level of transparency that many of its competitors would be happy to take a leaf out of their book. All in all, our test results are satisfactory.
Author: Jake ErvingRated: Rizk deposit/withdrawalAuthor Rating: ⭐⭐⭐⭐89%