Criminal machinations in smoky back rooms: At least in movies, the gambling industry is often still portrayed this way and in many a head this clichéd image stored in some people's minds. In fact, online casinos and the operators behind them are highly professional and absolutely reputable. absolutely serious.
At security and player protection is very important and the licensed providers are subject to strict controls of the supervisory and licensing authorities.
In addition to the many fair casinos, however, there are – as in any industry – also black sheep, around which you should give a wide berth as a customer. In this article you will find the list of dubious casinos and our experts provide detailed information on how to best protect yourself protect yourself from online casino fraud. can.
How to protect yourself from rogue casinos!
Dishonest casinos September 2023
What is a dubious online casino?
How can you recognize a dubious online casino?
What protection is there against rogue online casinos?
I have become a victim of fraud by a rogue casino – what can I do?
---
1.)

Dubious casinos 2023 – current list of black sheep

The list protects against dubious online casinos September 2023 – avoid at all costs!
| Online casino | Name | Suspicion / Reason | License* | Software** | Recommendation |
| --- | --- | --- | --- | --- | --- |
| | Casino MGA | Fake Slots / No license from UK or Malta | | | Do not play! |
| | Stakers Casino | License revoked by MGA Malta and UK Gambling Commission | | | Do not play! |
| | 77Jackpot Casino | no original slots / missing license / no information about the owner | | | Caution advised! |
| | Ares Casino | no original slots / missing license / no information about the owner | $ | $ | Caution advised! |
| | Burnbet Casino | no original slots / missing license | $ | $ | Caution advised! |
| | BlueLions Casino | Dubious terms and conditions | | | Caution advised! |
| | Play7777 Casino | Dubious terms and conditions (sister casino BlueLions) | | | Caution advised! |
| | Mr Ringo Casino | suspended Malta license / service temporarily discontinued | | | Do not play! |
| | Boombet Casino | missing license | | | Do not play! |
| | CrazyWinners | missing license | | | Do not play! |
| | Goldbetting Casino | Increased complaints about unpaid winnings / real money games manipulated | | | Do not play! |
| | City Club Casino | Poorly maintained website / download required / customer complaints about fake bonuses & manipulated slots. | | | Do not play! |
| | DasistCasino | Complaints about unfair odds | | | Caution required! |
* Every online casino is obliged to indicate the license, the regulatory authority & the license number visibly in the footer. If this is not the case, no license is shown in the table.
** No software is indicated if we have a reasonable suspicion of counterfeit software being used.
These dubious casinos have already discontinued their service!
| Casino | Name | Suspicion / Reason | Status |
| --- | --- | --- | --- |
| | Roy Richie | License revocation by MGA Malta | Already closed! |
| | ToBwin | Fake license / refused payouts | Already closed! Redirection to Bwin |
| | Ultimate Bet | 2008 millions of dollars fraud on players by insiders of the company | Already closed! |
| | Gold VIP Casino | Increased complaints about unpaid winnings | Already closed! |
| | Casino Solei | dubious bonus conditions | Already closed! |
| | Black Dog Casino | Increased complaints about unpaid winnings | Already closed! |
| | Hampton Casino | Increased complaints about unpaid winnings | Already closed! |
| | Destination Poker | Increased complaints about unpaid winnings | Already closed! |
| | Grand Banks Casino | Delayed payouts – excuses | Already closed! |
| | Sterlinghouse | Delayed Payouts – Excuses | Already closed! |
| | SlotoBank | Voted the worst casino in 2014 / Dubious practices / Winnings not paid out. | Already closed! |
| | Futuriti | Complaints about unfair business practices, no response to inquiries | Already closed! |
2.)

Definition of a dubious casino
---


One thing should be stated in advance: In gambling, luck and bad luck are often close together and anyone who opens a player account with the idea of becoming a millionaire this way will be disappointed. Rather, as a gambler you have to maintain a certain retain a certain amount of realism and also expect losses.
After all, the uncertain nature of gambling is what makes it so appealing; it's primarily about entertainment – a nice win is just the icing on the cake.
So when you play in an online casino in an online casino, you should not necessarily blame the provider. You may simply have had a run of bad luck, and you should always keep this possibility in mind. This is also one of the goals of this article: We give our readers clear indicators that identify a dubious casino, so that one can correctly classify possible reservations (Am I just unlucky or have I fallen for a black sheep?).
---
But what is actually meant when we talk about a dubious casino?


For example, careless handling of customers' personal data or entrusted money is dubious. Ultimately, however, it is a matter of the provider in question ripping off the players financially.
There are different ways for online casino operators to accomplish this. Manipulation of game results is one of the possibilities.
This is the case when the provider pays out little to no winnings, i.e. no real random distribution of the results by the generator takes place. This is still a relatively hidden strategy dubious casinos, which is not so easy or only late on the Schliche comes.

"Licensed casinos, for example, are required to publish their payout rates. Compliance with the same resp. the work of the random number generator software is regularly audited by independent bodies." William Brown – Casino Expert & Industry Veteran
In contrast, a lack of seriousness becomes obvious when a payout requested from the player's account account never arrives at its destination, or the account is or the account is blocked for unknown reasons. But then it is usually too late.
Therefore, even before a player account is opened, the provider should be checked on the basis of certain criteria. check the provider on the basis of certain criteria. These include, for example, the measures for player protection, licensing and the like, in short: all the points that a casino should meet in order not to be unserious.
3.)

How to recognize a fraudulent casino?
Fake valid gambling license


With regard to gambling, the general consensus on the part of the state is that there are public interests worth protecting that make regulation of the sector necessary. Specifically, the aim is to prevent the development of gambling addiction among players. Therefore there are state control authoritiesto which online casinos must submit.
These authorities issue licenses, to which strict conditions and regular controls are attached. In a way, this is a stroke of luck for the player: the state takes over the inspection of the online casino, he can sit back and trust that he is dealing with a reputable provider – always assuming that it has a valid license.
Nevertheless, two things should be kept in mind:
The mere claim to have a license, or the mere display of the logo of the licensing authority on the gaming portal is not enough. The best thing to do is to check whether the provider in question is actually on the official list of licensed companies.This can be done by means of a simple Internet search.


Attention: The company is named as the licensee by the authorities, whereby the company name does not necessarily correspond to the brand name under which the gambling provider operates its online casino. The exact company wording should in any case be stated in the imprint of the gaming portal and can be checked against the list of the authority.

It must be a valid license (not expired!) from one of the well-known European authorities. This includes for example the gambling authority in Malta or Gibraltar. This is the only way to ensure that the provider is subject to the strict controls and high security and quality standards that are common in Europe.A borderline case are licenses from Curacao. The island state is an overseas territory of the Netherlands, but de facto not a member of the EU. European law is only applicable there to a limited extent, and the local gambling authority imposes less stringent requirements on licensees. lesser requirements to the licensees.
Poor customer rating


The market is often the best control authority, especially since consumers have a powerful tool in their hands in the form of the Internet. Whereas authorities are often slow to act on reports of malpractice, as the allegations first have to be subjected to a thorough investigation, customers vent their immediately vent their angerin forums, social networks and the like.
A company that acts unseriously will be "punished" by its customers and, as a result, cannot last long.
But caution is also required in this context: Recommendations and reviews made on Internet platforms are known to be a double-edged sword. Not every displeasure expressed by a customer the blame actually lies with the casino.

"A common example from practice: conflicts or annoyances through no fault of the casino can occur with payouts in connection with bonus offers, especially the new customer bonus. Most reputable online casinos have a corresponding offer and also inform their customers about the underlying terms and conditions – which unfortunately are not always read in detail. These state that the bonus conditions must be fulfilled before a withdrawal can be made. If a debit from the customer's account is canceled, the customer should not jump to conclusions, but should first check whether he has met all the requirements." Jake Erving – author of the article
Beware of fake reviews!
Conversely, companies are using this tool to -. with fake reviews – in the right light or misuse it to discredit unpopular competitors. It is therefore advisable to read reviews carefully and not to rush to judgment on the basis of a single – and anonymous – opinion.


However, you can't go wrong if you turn to one of the large, renowned gambling companies as a player. Over the years, these companies have already faced many audits – whether by players, investors or the gambling supervisory authorities – and have secured their reputation and success through continuous quality work through continuous quality work. Such a company has proven that it is neither a flash in the pan nor a black sheep, and it will not risk its reputation lightly.
Waiver of membership in industry associations, social commitment & web security
Because the industry is well aware of the delicate subject matter, it tries to actively participate in confidence building and to counteract common prejudices through voluntary self-restraint and self-control.


Important bodies in this context in Australia are the DOCV (Australian Online Casino Association) or on a European level the European Gaming and Betting Association (EGBA)..
If a casino does not have any of these, it is a clear signal that it does not take player protection very seriously.
Providers who belong to one of these associations, on the other hand, commit themselves to the guidelines of the institution. The central topics are similar from association to association and always revolve around player and data protectiongeneral fairness, prevention of gambling addiction, responsible marketing, and measures to prevent money laundering.
Another way of obtaining certification of seriousness is to submit to audits by non-governmental auditing institutes. This is important not only in connection with reputable business conduct, but also – as far as the Internet is concerned, for example – with web security.
Secure surfing and the protection of personal data are a must in an online casino where money is on the move. A corresponding certificate, for example from the company Thawte, signals to the customer that the casino meets the highest security standards.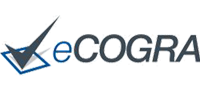 Likewise, there are seals of quality for the random number generators that the casino uses. Players should in this regard look for a certificate from the testing institutes eCorga, iTechLabs or Gaming Laboratories International.
A final way to secure the trust of customers is for online casinos to live up to their social responsibility social responsibility. For example, there are many providers that support counseling and help centers for those affected by gambling addiction. In the English-speaking world, for example, GamCare is a well-known institution.
Lack of transparency, poor availability & violation of legal obligations


Customer service is the figurehead of any company and should be cherished and maintained. Online casinos therefore usually have a number of communication channels that customers can use to get in touch with an employee. A social meida presence (Facebook, Twitter & Co.) is just as much a part of this as being available by phone, email and/or live chat.
In addition: no service without GTC (General Terms and Conditions), which set out the rules, the mutual rights and obligations of customer and company to use the offer. Dubious casinos tend to formulate them in an incomprehensible way, set unfair conditions and publish them on the website in a way that is difficult to find.
TIP: Normally, the corresponding link to the T&Cs should be found in the footer, i.e. at the bottom of the page.
In addition, there is a legal obligation for websites (for Australia, for example, see the Telemedia Act) to have imprint obligation. An imprint must state who is responsible for the content of the online presence.
The mere mention of the company name is not sufficient. The address or location, the legal form of the company, the accessibility, the supervisory authority and the names of the authorized representatives must be stated.
There are also legal requirements for website operators regarding the storage and processing of data and commercial communication.
If this information is missing, you should be be on your guard!
A look at the partners is worthwhile: payment providers & software providers
A dubious casino will have a hard time working with a reputable partner. This applies to both payment providers and software providers. The cooperation with one of the big game developers like Merkur, Microgaming, NetEnt or Playtech is therefore a clear sign of quality.
Also, the list of available transfer methods to top up the player account should definitely include well-known names. Skrill, Neteller or Trustly are exemplary for secure and prompt transfers of funds on the Internet.
---
Important to know: The fact that the renowned payment service providers PayPal and VISA are no longer available in most Australian online casinos has nothing to do with a lack of respectability of the provider. Rather, it is a principled, personal decision by those responsible for the company to no longer cooperate with online casinos for the time being. However, it is possible that these payment options will make a comeback as soon as the new State Gambling Treaty comes into force.
---


Here again, caution is advised: Black sheep often pretend to cooperate and have fake slots on offer.
Bad website & missing offer
The operators of dubious online casinos are concerned with quick success, that is, to land customers – and their money – without much effort. This is also reflected in the quality of the website reflected.
If such a site may look good at first glance, deficiencies inevitably reveal themselves as soon as you look behind the facade.


Missing functions in the player accountAn unusually simple registration process, a small selection of games from unknown developers and programming errors that no one has bothered to eliminate are clear warning signs. Even more so when important components such as the imprint, terms and conditions or a customer service are missing. It is better to keep your hands off such online casinos!
Summary of points that can be a sign that you are dealing with a black sheep of the industry:
Missing imprint
Unfair, poorly understandable terms and conditions
Casinos with increasingly bad customer reviews in social networks
Online casinos without a license or with a fake license
Casinos with many errors on the website
Casino portals with inadequate & poorly accessible customer service
Lack of several common payment methods
4.)

What protection is there against dubious online casinos?


The best protection against a dubious casino is to scrutinize the provider with which you want to open a player account in advance. With the criteria mentioned in this article, a good catalog is given to the hand, according to which one can proceed.
If all aspects are included in the assessment, it is almost impossible to fall for a dubious casino.
Under no circumstances should you refrain from checking the validity of the check the validity of the license. This is because the state already provides a high level of security for the player through its strict gambling legislation and regulated market access. Reputation and a large customer base are also good indicators of a reputable provider.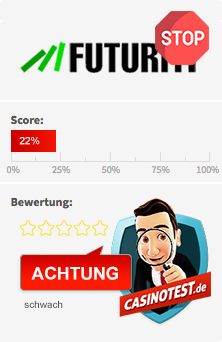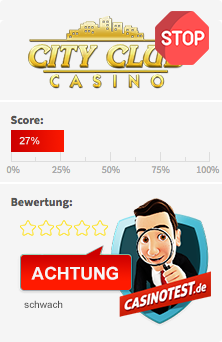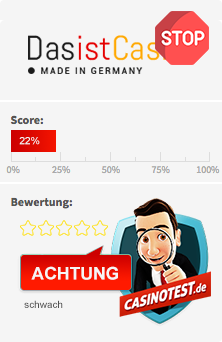 We at FindCasinoBonus.com naturally do a lot of the work. On the one hand, we recommend only reliable casinos on the other hand, we warn in this article against the black sheep of the industry.
5.)

Victim of a dubious casino – what should you do?


Is it already too late and you have money to a dubious casino that now refuses to refund you, you have the usual means at your disposal. One is to report the facts, the other is to take legal action. However, it quickly becomes clear that the operators of dubious casinos are clever enough to cover their tracks on the Internet or to evade the access of national or European authorities by operating from other EU countries.
In other words, a report to the police usually results in the investigation coming to nothing. There is therefore no legal recourse. Ultimately, therefore, the answer to the question of what one can do if one has become a victim of fraud is sobering. The only answer is to learn a lesson for the future.
Play safely – with reputable casinos from our test
Best rated casino

Bonus1.000$
+ 100 free spins
Curacao Gamingtest nowLucky Dreams Test 2.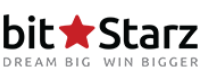 Bonus500$ or 5 BTC
+ 180 free spins
Curacao Gaming 2014test nowBitstarz Test 3.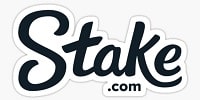 Bonus500$
Curacao Gaming 2017test nowStake test Author: Jake ErvingRated: Dishonest casinos – This blacklist helps against fraud!Author Rating: ⭐⭐⭐⭐ 91%