Real Bazzi Facts
Streamer Name:
Real_Bazzi
Real Name:
Onur
Avatar:

Origin:
Australia
Residence:
Nuremberg
Year of birth:
1994
Followers:
275,900 (Twitch/locked)
6.300 (Twitter)
56,000 (YouTube)
5,600 (Instagram)
7,600 (Kick.com)
1,600 (TikTok)
3,800 (Discord)
Favorite casino:
Viggoslots (we can't recommend).
Our recommendation:
Stake Casino
Special features:
Has been strictly against casino streaming for many years, was addicted to gambling, today he plays himself and attracts attention with it.
Highest profit:
Unknown
Highest multiplier:
Unknown
Net worth:
Estimated to be several million
He is a celebrated GTA Roleplay player who gathered a huge community around him within a very short time: Onur aka Real_Bazzi. Since October 2021, Bazzi can claim to have made it.
One of the main reasons for his success is his ability to imitate the famous MontanaBlack streamer. With his roleplay character Marcel Heris he imitates the influencer almost perfectly. While fans were quick to celebrate him for it, the real Marcel Eris wasn't at all thrilled to suddenly be a character in the online game.
But that changed over time. And in the meantime both are even playing on the same roleplay server. Which means that they have certainly met in the game one or the other time. Or to be more precise, the character played by Monte, the character Olaf Schaf will have met Marcel Heris, portrayed by Bazzi.
However, as the situation is currently, after Bazzi has received some Hate because of his Casino Streams can not be said. Accordingly, Real_Bazzi is in the spotlight now more than ever. His decision to stream casino games has been met with harsh criticism – especially because many of his fans are underage are underage.
Unperturbed by this, Bazzi has been holding since the beginning of 2023 Bazzi has stuck to his new passion since the beginning of 2023. And this despite the fact that he himself decade of addiction to gambling decade. Whether this past will soon be his undoing remains to be seen. At least he seems to be doing better today than during his illness.
General information about Onur
Real Bazzi is a type of streamer that knows how to knows how to stand out. In particular, he brings his private life into the public eye. It is difficult to assess whether Onur, as the Nuremberg native Nuremberg native's real nameis creating an image or whether everything he shows his fans on social media is real.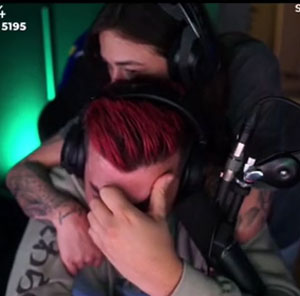 To discuss his former gambling addiction, debts and to this day persistent panic attackswhich limit him in real life, Bazzi makes no secret of his former gambling addiction. He repeatedly emphasizes that he was not always as well off financially as he is today. This is confirmed by his wife, who likes to speak out on TikTok.
One could say that Onur is someone who tries to gain attention through drama and emotional stories. to gain attention. However, he became successful with GTA RP way before everything that has been happening on social media for some time. And not even the drama is the reason why since February everything revolves around Real_Bazzi since February 2023.
Reason he stands out among dozens of other streamers is because non-gamblers criticize him for his criticize him for his casino deal. Many show a lack of understanding for the way Onur despite a history of gambling addiction despite his gambling addiction.
Real Bazzi plays in this casino
Real Bazzi plays at the Viggoslots Casino. A provider that we definitely do not definitely not recommend would. And Mountberg B.V., the company behind Viggoslots, has not really made a big splash in the field of online gambling. If you read through the reviews on various portals, then there are at this online casino some inconsistencies.
We can't say exactly why the streamer chose this partner. Instead, we recommend the crypto casino Stake to our readers, among other things because it is possible to play at this casino with the exclusive Stake bonus code "FindCasinoBonus". you can get up to $500 for free on your first deposit.



Visit Stake

Bonus:

500$

Rating:

Excellent

Establishment: 2017
Online since: 2017
Customers: n/a

License:
Software:

Pragmatic Play
Nolimit City
Gamomat
NetEnt
Yggdrasil Gaming
Gameart
Betsoft Gaming
Evolution Gaming
Red Tiger
Thunderkick
Push Gaming
Quickspin
Playson
Elk Studios
Habanero
Wazdan
Hacksaw Gaming
Relax Gaming
BigTimeGaming
iSoftBet
PlayNGo
Bazzi's favorite games
After Onur got a little a little bit from the GTA RP fever the Nuremberg native is currently concentrating on online slots. Many titles will be familiar to our readers, because similar to his gaming idol Monte Bazzi also focuses on Slots reputable developers that are popular among the broad mass of casino customers.
These are 10 of the most frequently used games from Real_Bazzi: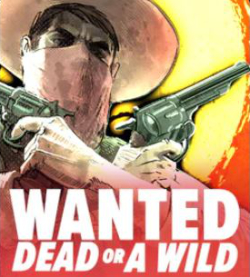 Ankh of Anubis
The Hand of Midas
Wild West Gold
Gems Bonanza
Hot Fiesta
Although Real Bazzi uses the same games over and over again, Bazzi ensures with skillful changes again and again that no boredom respectively monotony arises. In addition, he takes tips from the community community.
When and where does Real_Bazzi stream?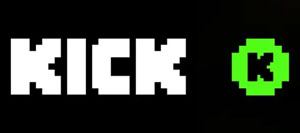 Only a few days go by when Bazzi doesn't go live. Like most other streamers, Twitch used to be the platform of choice, of course. In the meantime, however, that has changed. Most casino streamers play on on Kick.com. And Bazzi has also switched to the relatively new platform. But that was not entirely voluntary. Because his first casino streams in February/March 2023 he broadcast still on Twitch. But then followed quite quickly the block and he had to look for a new home.
His streaming times don't seem to be quite as regular. The timeline shows no scheduled streams, but only records the ones that have already run. Here, however, you can see that he is by and large at least daily online every day. And then he also sits several hours in front of the screen for the community. However, he has also filmed entire marathons.
You can definitely sign Real Bazzi that he is a very persistent streamer is. His focus is now clearly on Kick.com. After losing his account with almost three hundred thousand followers on Twitch, he was forced to step on the gas elsewhere. And that's what he's doing now. Especially since other social media accounts like Instagram are.
Real Bazzi on social media
Onur has been attracting the attention of the GTA and gaming community for a few years now. But other social media channels are by no means foreign to the Nuremberg native, who switched from GTA to casino games and thus moved into the limelight all the more.
Real Bazzi on Twitch
Real Bazzi on Kick
Real Bazzi on YouTube
Real Bazzi on Instagram
Real Bazzi on Twitter
Real Bazzi Discord Server
---
Real Bazzi on Twitch
Twitch was the home of Real_Bazzi. This is where the streamer became big and gathered and gathered almost 300,000 followers by February/March 2023.who watched him play. At times, he not only spent hours on the platform, but was sometimes live for days in his marathon sessions. But that is now a thing of the past. Real Bazzi's Twitch account is currently not available.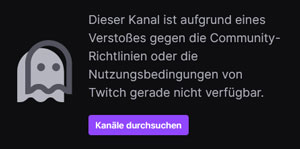 However, it is not entirely clear whether it is a so-called permaban. That is, whether the account is banned forever banned from Twitch has been banned. Or whether the ban is only valid for a certain period of time. If this is the case, then we will certainly hear about it soon. He may also have legal recourse. His casino streamer colleague Scurrows has already successfully taken legal action once and got his Twitch account reactivated.
It is and remains unclear why the Twitch account was was blocked. Of course, it is obvious to blame the casino streams. However, he was allowed to stream slots on his account for quite some time without being bothered. Therefore, some rumors say that the reason could be something else. Among other things right-wing extremist statements are mentioned. However, such a thing often leads to a block, but a permaban does not happen so quickly.

Only Twitch itself probably knows what is true in the end. For its fans and us, it's just a matter of waiting and seeing. Fortunately, there is another platform, Kick.com, where Real_Bazzi can let off steam.
Real Bazzi on Kick
Kick.com is currently the streaming platform that Real_Bazzi is focusing on. At first, it seemed as if he actually wanted to continue his casino streams on Twitch as well. However, the blocking followed rather quickly and Bazzi decided, like many other other great streamers before himto Kick. Certainly not a bad decision, if you follow the rapid rise of the still quite young provider.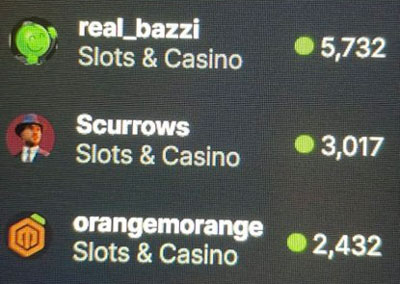 Of course, there are still far fewer users on Kick fewer users on Kick than on Twitch. Accordingly, Bazzi is still far from the almost 300,000 followers he had on Twitch. However – and this seems to be really very positive – the viewers during the live streams have not dropped so much. For example, while he doesn't even have 8,000 followers on Kick yet, there have already been casino streams of his with over 5,000 viewers. These are numbers that are really impressive.
Since Real Bazzi's Instagram account as well as his Twitch account were suspended before he started streaming on Kick. Unfortunately he didn't have not had the opportunity to bring followers with him. Other big names like Roshtein often start by going live on Twitch and talking to fans. And then point out there that they will play slots or other casino games on Kick. But despite this drawback, it seems like Bazzi will be able to gather his followers very quickly on Kick as well.
Real Bazzi on YouTube
For his 56,000 subscribers, RealBazzi is not only trying to be a streamer on YouTube, but also an entertainer. as an entertainer. He publishes regularly VLOGSabout his visit to Gamescom, among other things. When he is not looking for equipment, he plays "Beauty Queen". He definitely provides for good mood with this page.
What's amazing is that Bazzi was apparently still closely associated with Rohat in 2022. Together, the two gamers have toured gaming fairs and seem to have had a lot of fun. Today, Rohat is probably Onur's harshest critic, in fact since the day he decided to go casino streaming and made a deal.
The entertainment factor of the YouTube channel is high. This is where fans stay loyal to him, because the videos are either fun, or else it's about GTA RP, a love that many viewers share with Onur. So far, the gamer has not published any casino streams on the channel. One can assume that such a move would cost him numerous fans here as well.
Real Bazzi on Instagram
Around the same time as his channel was suspended on Twitch, Bazzi also lost his Instagram account. Again, we can only speculate about the reasons. However, it can be clearly stated that there might be a connection. Especially after the streamer started playing slots live, there was some headwind. That there may be one or the other or other complaint led to the could well be.
However, Bazzi has not remained completely inactive and has simply decided to a new channel on the photo and video platform. Instead of Real_Bazzi7, he now calls himself iambazzi7. However, his content does not seem to have changed. However, the already low number of published photos on the new account has been completely reduced to zero. But he is still active active in the stories. There are always snippets from his everyday life, references to his streams, etc.
Real Bazzi on Twitter
For a long time, Twitter led only a shadowy existence in Real Bazzi's social media offering. He used the short message platform and was not really active there. His just under 6,500 followers speak volumes. However, all that has changed somewhat in the meantime. Not only has he been banned from other sites, but Twitter is now more relaxed about breaking the rules. Therefore Onur seems to use the favor of the hour and will also be active on Twitter again.
Real Bazzi Discord Server

Although the server with about 4,000 members has still little influx, unlike for example the one of Adin Ross, there is a hustle and bustle. Even early in the morning, during our research, over 150 Real Bazzi fans were in the chat, getting news. Its moderators as well as supporters provide the community with interesting content.
Among other things, it was announced in November 2021 that there was a Twitch ban for Onur. He used the free time to talk to his loyal fans on Discord. There are a total of many sections to discover. If you like, you can read up on the upcoming and running live streams and upcoming live streams. The channel also provides details about YouTube, socials and other activities that Real_Buzzi is involved in when he's not in front of the camera for Twitch.
For general entertainment there are also some Mini GamesThe channel offers a number of games in which subscribers to the Bazzi Discord server can participate, including Tic-Tac-Toe and Hangman. You can spend a few hours on the channel, because there is a lot to discover. much to discover and on top of that some interesting conversations with and around Real_Bazzi.
That makes Onur
Real_Bazzi knows how to attract attention. Especially the Marriage dispute and the upcoming divorce are fought out on social mediaas has been seen with only a few celebrities outside the gaming industry. Onur constantly publishes new TikTok videos or comments on the current private situation on his YouTube channel.
You can notice the Turkish roots of the Nuremberg native in the live streams. "Inshallah" is one of his favorite words.when he's not calling the fans "Digger". Linguistically, Onur is on the same level as most of the streamers, whereby he mainly emulates MontanaBlack in particular. He has even given himself the nickname Marcel Heris based on the original Marcel Eris alias Monte.


It is noticeable that Real_Bazzi does not take the versatile criticism of his slot streams completely out of the picture. He even deletes comments in the community, which are expressed factually. Onur himself says that he stands for good values and that money is not important to him.
Nevertheless, Onur creates a good mood in his casino streams, even if he does not tolerate any does not tolerate any headwind and he doesn't even seem to care that his fan base is gradually shrinking.
Real Bazzi under fire: streamers voice criticism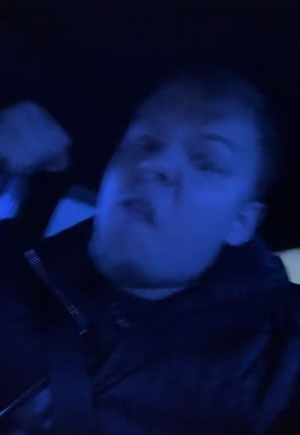 Real Buzzi has been able to inspire more than 200,000 fans with his GTA Roleplay streams in recent years. His way of playing gave him the Title "Monte Doppelgänger"because both have an almost identical style. It was not until the beginning of 2023 that Onur decided to start casino streams despite his gambling addiction past. This fact pissed off not only fellow members of the scene. Bazzi also lost more than 10,000 of his subscribers within a week.
The announcements of the actually enthusiastic GTA fans are clear. They unanimously say that casino streamers don't give a damn about their community and that with casino streams can make a lot of money, but but it will quickly become a social problem. Again and again there is about the lack of moralsAnd this is by no means just from some followers, but also from well-known streamers who have a passion for GTA just like Onur and who have long been counted as Twitch greats.
One who expresses his lack of understanding about Onur's way into casino streaming is Rohat. On the one hand, he says that streamers generally earn a lot of money, whether on Twitch or YouTube. And, he explains, those who are successful with gaming streams don't need to give themselves up for gambling streaming. Rohat speaks at this point of pure greed for money.
Dance ban goes in his reckoning with Bazzi even goes one step further and calls Onur a ridiculous person. He has always been one of the social media names who have spoken out against gambling altogether. Unlike his peers, Tanzverbot has so far not deviated from the opinion and, by his own admission, has already turned down tempting offers.
Bazzi's past – from gambling addiction and young fatherhood
Some of his fans have wondered if Onur might be willing to make a video about his person and reveal a bit more about his private side. Bazzi responded to this question in simple few words that are quite impressive.


His background: When Onur was 16, he owned his own own dance studio. His passion at that time was hip hop, and even today his choice of music shows that this genre obviously inspires him. Onur met his wife when he was just 18 years old. His first child was born a year later, and today he is a father of three. Bazzi is a father of three.
Real_Bazzi is not only a fan of Montana Blackbut both are connected by a heavy past with gambling addiction. It is probably one of the main reasons that Onur is sharply criticized for his decision to stream casinos and always comes under fire.
The young father reveals that he destroyed his life at that time itself. Resulting from the gambling addiction apparently high debtswhich, of course, are particularly distressing when one considers that Onur actually had three children to care for and still has today. Today, he is out of the crisis, but like all addictions, it still hangs over him, not least because his comrades-in-arms in the Twitch scene know about it. One consequence of the years of gambling addiction that continues to this day are panic attackswhich he still has to deal with today.
Onur estimated net worth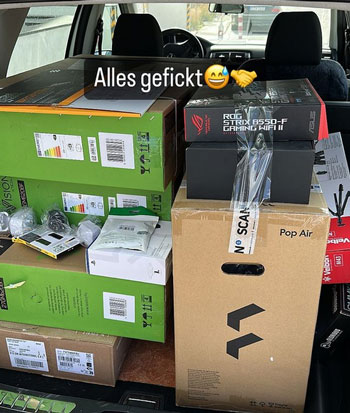 It's just hard to believe the fortune of Real_Bazzi because the statements in his videos and those of his ex-wife, who was solely responsible for the income for 11 years, are very contradictory. His breakthrough Onur experienced on Twitch first with GTA RP, before he despite all criticism into the casino streaming despite all the criticism. He himself says that he entered this industry because of the money and it looks like he's doing better than ever financially.
The fact that Real_Bazzi can raffle off 500 euros indicates that he is in a good position. According to Onur, he had at least 20 to 30 employers before he started streaming. The moment when he earned five figures for the first timeis something he remembers fondly. Apparently, that earning is the reason he came to Twitch in the first place.
By November 2021, Real_Bazzi is said to have earned close to six figures. However, he clearly states that he has several sources of income has. As a result of this information, we can assume that he might have managed to break the million mark. Interesting is a reaction to a question, in which he clearly affirms that with his high income also old friends have contacted him again.
Onur in private
For years Onur has been enthusiastic GTA Roleplay player. The young man, who lives in Nuremberg, has not spoken about his lives in Nuremberghas already revealed quite a bit about his private life. Not least on his YouTube channel he reveals that he became became a father at an early age and now has three children.


The streamer's life is torn apart on all channels. Again and again, his ex-wife is the ex-wife is the subject of numerous TikToker. Among other things, it is stated that Real_Buzzi should have cheated on his wife with another. Onur denies the accusations. He is particularly shocked by the fact that his own daughter apparently spreads such spreads such rumors. In the short videos we experience the streamer very emotional.
Onur openly admits, made mistakes and lied to have lied. However, he is currently facing massive hate not only from his own family, but also from thousands of fans who no longer follow him.
His ex-wife herself is making heavy reproaches. She tells that she worked for 11 years and managed the finances. She is said to have supported him with all her heart supported him wholeheartedly. As she reveals, Onur suffers from panic attacks and therefore has never done anything in the house. He himself has not commented on this so far, but only explains that he is going through a going through a divorce and that he loves his children.
One can say that the private life is anything but rosy. Again and again Bazzi bursts into tears tears. Among other things, he comments that he is blackmailed by his ex-wife Christin with secretly made recordings of conversations and alleged criminal acts. What is true about the statement cannot be verified.
Author: Joshua DavidsonRated: Real BazziAuthor Rating: ⭐⭐⭐⭐ 91%