Details about PlayNGo




Company name:
Play'n GO Malta Limited
Registered office:
Vincenti Buildings, 28/19, Strait Street, Valletta, VLT1432, Malta
Incorporation:
1998
Email:
[email protected]
Phone:
+46 470 78 88 51
Portfolio:
+100
Platforms:
Desktop, Mobile
Website:
playngo.com
Best casino:
Playzilla
Best Game
Book of Dead
Play'n Go is one of the game developers that has an extremely long history. At some point, the Swedish company managed to go from being an underworld designer to a highly respected developer of all sorts of casino games. Until then, the operators brought a long and rocky road behind them.
First around 20 years after the official foundation, the big breakthrough was achieved – and, as we now know, it continues to this day.
More and more modern games and ingenious graphics have made the company what it is. Play 'n Go is now one of the big players in the online gaming industry, whereby the label stands above all for innovative slot games.
The name says it all at Play'n Go.Most of the games are available on all devices, so you can easily take them with you wherever you go. But more about that later.
Within the last few years, Play'n Go has made a name for itself, especially in Europe. When some Swedes got together in 1997 and tinkered with a concept, hardly anyone would have thought that the brand would one day become so well-known.
In the meantime, the backroom company has become a very strong corporation, whose advantages are known to various well-known online casinos. All the more we are pleased to present the best Play'n Go casinos to be allowed to present.
The history of Play'n Go
Basically, Play'n Go started as simply and on a small scale as most software corporations that focus on casino games. Somewhere in a back room in the small town of Växjö some computer experts met at that time, who actually planned nothing more than to create a few simple games. After a lot of back and forth, the first slots that could be played on the Internet were born. However, in 1997, when the starting shot for the company was fired, there were not nearly as many technical possibilities as there are today. Gradually, the creators managed to implement their ideas, and to this day Play'n Go does everything it can to exploit the technology as much as possible.
Back then, success was not long in coming. The first real slot machines were launched in 2004 in a few online casinos. Like all companies in the gambling industry, Play'n Go reaped initially received a lot of criticism.
The trade press quickly took notice and could only express admiring words for what the operators had set up here. Precisely because of the positive feedback, the enthusiasts from Play'n Go were convinced that it was worth continuing. Good for us, because today we benefit from far more than 100 slot machines and even classic table games, which are still available in one or the other online casino in Australia.
Play the best Play'n Go games for free
There is definitely the possibility to play the most popular games from PlaynGo for free look at. Cooperating casinos offer players ample opportunity to familiarize themselves with the slots and also classics without having to invest money right away. Whether or not registration is required in advance depends on the company. Let's best take a look at which Play n Go games are particularly successful this year first.
Play Reactoonz Demo
The top 10 best Play'n Go games are:
Book of Dead
Reactoonz
Hugo Goal
Legacy of Egypt
Baker's Treat
Sweet Alchemy
House of Doom
Imperial Opera
Wild North
Royal Masquerade
---
1.)

Book of Dead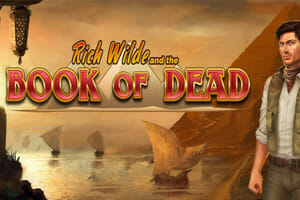 This Book of Ra alternative made the manufacturer famous – far beyond the European borders.
The abrupt end of Novoline online slots was actually quite good for Play'n Go, because by now nobody wants to play anything else than Book of Dead. With the books, not only combinations can be completed, but also free spins can be achieved.
The design is quite modern despite the old theme. The fact that Book of Dead has surpassed its role model Book of Ra is primarily due to the significantly higher odds. Those who want to try their hand at the game will quickly find what they are looking for at reputable online casinos.
2.)

Reactoonz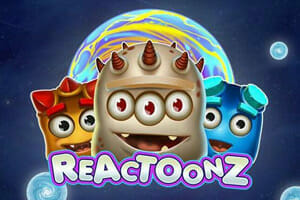 Reactoonz was one of the first Play 'n Go slot machines to be equipped with the Cluster Payz feature. As you can already elicit from the name, it is the chain reactions that ensure a full player account here.
The setting alone is atypical, because instead of five reels you experience a 7×7 fields gridon which you can collect chains of identical symbols. Basic stakes can be varied between 20 cents and 100 euros per spin when playing Reactoonz online.
This makes the release suitable not only for beginners, but also for brave gamblers. The sight of the small, quaint monsters that are ultimately the subject of this game immediately puts you in a good mood. With Reactoonz, Play'n Go has definitely managed to stand out from the crowd. To make playing financially worthwhile, a total of five bonus features have been integrated, which have strange titles like "Demolition", "Implosion", "Alteration" and co. You can find out for yourself in a few free game rounds what exactly lies behind them.
3.)

Hugo Goal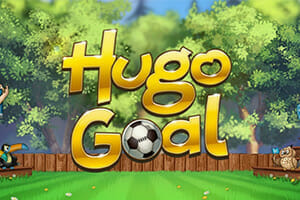 There is a good reason why Hugo Goal is so popular right now: Play 'n Go released the bonus slot around the well-known Hugo just in time for the start of the World Cup in Russia.
So far, it can only be found in a few online casinos and is causing quite a stir there. Hugo Goal combines the concept of classic slot machines with the atmosphere that you usually only experience on the soccer field. Every hit here will lead you to winnings.
The game is played on only three reels and five paylines. So you can say Hugo Goal is a very manageable bonus slot. Respins, wilds, a bonus round and other special features provide excitement in every round. Of course, the animal fans are also highly enthusiastic about the performance that good old Hugo delivers on the playing field.
Lovely animations provide the Hugo Goal game for liveliness. This is precisely what makes it so interesting to devote yourself to Playn Go's top game.
4.)

Legacy of Egypt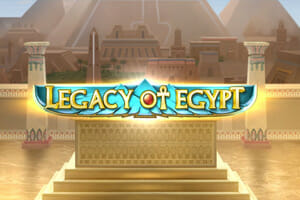 When we took a look at Legacy of Egypt for the first time, we immediately thought: If you love Book of Ra alternatives, you shouldn't miss this Play 'n Go slot! The symbolism seems downright graceful.
The developer also relies on simple basics and clear functions for the Legacy of Egypt slot. Five reels and 30 paylines form the form the basis for this release, with which you can easily bring Egyptian antiquity into your home.
The maximum win is one of the main reasons why the customers of renowned online casinos just rush to the release. With a little luck you can win up to 450,000 times your stake. out. For this, it is worth escaping from everyday life and developing a real passion for Egypt. With the money won, of course, nothing stands in the way of a real trip to this distant land.
5.)

Baker's Treat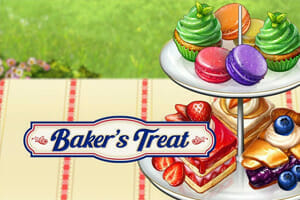 For those with a real sweet tooth, Play 'n Go has developed the bonus slot Baker's Treat. Here everything revolves around fine cakes, cupcakes and other treats. Just visually, the release makes quite a bit. However, the bonus features are much more interesting.
They are called Flour Power Spins, where Flour means nothing else than flour. A total of five of these bonus rounds can be randomly triggered in Baker's Treat online. The basics of the game are plain and simple. You have five reels and 15 paylines open to you.
Bets can be set up to a maximum of 75 euros, but of course it also works with less risk. Technically and visually, the release is in no way inferior to its many counterparts. Advantageously, you don't have to count calories here. Your mouth will still water at the sight of all these delicacies.
6.)

Sweet Alchemy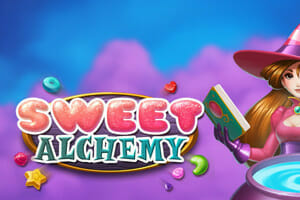 If you're looking for something special, you can't go past Sweet Alchemy. The 9×9 grid alone distinguishes this slot from all others that Play 'n Go has released so far.
The main character in Sweet Alchemy is a sorceress who has all sorts of tricks up her sleeve. Wins are not collected on lines, as is usually the case, but the slot follows the now very popular cluster concept. The longer a chain of identical symbols is, the more wins are dropped.
Visually, Sweet Alchemy has some similarities with the infamous Candy Crush Saga. However, here it's not just about breaking chains, but also about neatly high winnings. Be sure to keep an eye on the bonus meter as you play. When it fills up, you can win a lot of wild cards and even benefit from free spins that pay off very quickly. The slot is clearly not lacking in features. Nevertheless, the handling is child's play.
7.)

House of Doom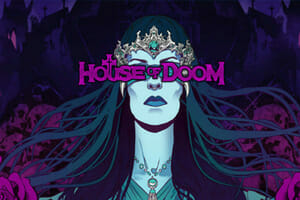 The heavy metal fans among us will love House of Doom will love! Play'n Go has finally come up with something that you won't find on every corner. House of Doom is played on five reels, three rows and 10 paylines.
All in all, the concept is quite simple. By the way, the game is not as scary as the title seems. On the contrary, once the first winnings occur, good mood quickly arises in the gloomy setting.
With the Pick Me bonus game and other extras, high payouts should not be too long in coming. Since all the features do their "job" on their own, you don't have to be an expert to get involved with House of Doom. Feel free to take some time to get to know Jokers, bonus rounds and co. Like most Play'n Go slots this one is also available for free.
8.)

Imperial Opera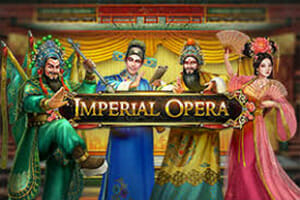 The Imperial Opera bonus slot takes you to the Far East – more precisely, to an opera that you have certainly never experienced before in this form. Visually alone, the Play 'n Go release cuts a fine figure. Of course, we were much more interested in the chances of winning, not to mention the bonus features. The princess takes on the role of the joker. She can complete all combinations, as long as they are not scatters.
The basics of Imperial Opera are not particularly complicated. 20 fixed lines await you on five reels. Combinations are formed from left to right as usual. The highlight of the whole thing are the typical opera sounds. If you don't feel like singing, just turn off the sound and enjoy the magical scenery that Play'n Go has set up here.
9.)

Wild North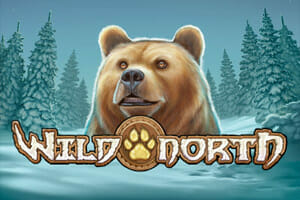 For those in need of a cool down, Wild North is just perfect. The release takes you to the north, home to moose, bears and other animals. The wild fellows sometimes pay out several thousand coins.
First, however, you need to set up the game here as well. Offered are five reels and 40 paylines. Combinations are formed in Wild North from left to right – from at least three matching symbols.
A maximum of 625 euros per line can be paid out. Let's move on to the features that Play'n Go has equipped its Nordic slot with. Here, the focus is on the good old standard. So you don't have to search for scatters, free spins and wilds for a long time. Other than that, Wild North is a rather plain slot that brings the cool scenery of the far north to your home.
10.)

Royal Masquerade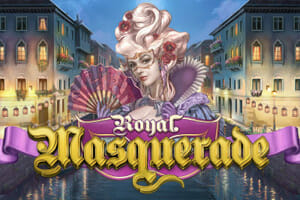 Do you love the carnival? Nowhere is this festival celebrated so mysteriously as in Venice. The country's backdrop was unceremoniously chosen as the setting for Royal Masquerade used. Protagonists equipped with masks provide a lot of suspense.
The setting as such is kept simple. You play here on five reels and 10 fixed lines. Combinations can be formed from left to right. In addition to the themed images, card symbols appear, which result in smaller wins.
Royal Masquerade is also equipped with wild cards, scatter symbols and Free Spins equipped. The lady wearing the golden mask brings you five free spins every time she appears three times. If she appears again during the free spins, two more free spins are added in the back.
How safe are Play'n Go casinos?
Early on, the company committed itself to providing its users with a maximum level of security and, above all, to ensure fairness. This is also the standard that the group has set for the casinos with which it has been working successfully for years. When Play'n Go enters into a new partnership as a provider, the casino must fully meet the highest standards.
This is also the reason why the brand is still not found everywhere. Ultimately, the operators not only ensure a good selection of gamesbut also present complete software solutions. If a new partner is included, you have the certainty that safe gaming is a matter of course there, and that you will of course experience solid chances of winning.
Varied Play'n Go game offer – What awaits you
There is no question that Play'n Go has focused on slot machines. In fact, it is the slots in particular that are well received by players all over Europe. This is proven not least by our top 10 most popular Play'n Go games. Of course, we took a closer look at how versatile the provider is:
Slots
Table games
Video poker
Scratch cards
Video Bingo
---
1.)

Slots


This category is particularly well filled at Play n Go. Again and again designers come up with new ideas, which are implemented and published in well-known casinos. Not too many jackpot slots have been released so far, but the odds are still respectable. In addition, Play 'n Go stands for variety, so that especially with the slots a quite large target group is reached.
2.)

Table games


This category is manageable, and yet there is a lot to discover. Besides the classics Roulette, Blackjack and Baccarat, Play'n Go also has some table games in its program, which you won't find at every corner. If you want to learn more about Super Wheel and Co. should definitely take a look at the company's website.
3.)

Videopoker


Currently there are four different video poker variants to choose from. Play'n Go fans can choose between. The small but fine selection provides variety between all the slot games. The advantage of this game is the simple handling. You don't have to compete against other players, but only collect classic winning hands. Videopoker is therefore perfect for in between.
4.)

Scratch cards


Scratch Ahoy and Hole in One are the names of the two well-known scratch cards with which Play'n Go enables you to collect fabulous winnings in a matter of seconds. In most partner casinos, the two tickets are available to play with fixed stakes. Strategy and skill are not needed to be successful. Just rely on your luck and set sail – or try your hand at golf.
5.)

Video Bingo


Contrary to popular belief, bingo is not just for old people. Play'N Go proves how to modernize the classic with its two Video Bingo versions Flying Pigs and Bugs Party. Both games follow a simple concept that doesn't need a long explanation. There is also a lot possible here in terms of deployment. You can start small or let it rip right away. Just by the special theme of these bingo games immediately comes up a good mood. If pigs can fly is now a saying that has long since become reality thanks to Play 'n Go.
What distinguishes Play 'n Go from other providers?
When it comes to the variety of themes in the area of slot machines, Play 'n Go is in no way inferior to its competitors. However, there is still a big difference with companies like NetEnt and Playtech : Play'n Go has so far developed only virtual casino games including, of course, roulette and blackjack.


To date, the provider has completely refrained from creating a live casino. The competition is obviously too strong here, or the developers lack the necessary know-how. Since live gaming is becoming more and more popular, the operators should definitely think about including the product. So far, however, there is no indication that Play 'n Go is overturning its concept. So far, they are doing very well with colorful slots, video bingo, scratch cards and co. after all.
Pros:Disadvantages:
Versatile games
The best Book of Ra alternatives
No high stakes necessary
Solid winning odds
Free to play possible
Varied game sections
Play without download
Most games available on mobile
Only a few partners compared to other providers
No live casino games in the portfolio
Play 'n Go games do not load – what to do?
For reasons of today's very strict legislation in Australia, it may happen that slots from the iGaming studio no longer work in the previously known online casinos. Should you now come to the realization that Play 'n Go games no longer work as usual at the providers, there is definitely a possibility to solve this problem.
By means of VPN you can still access bonus slots of the popular brand. This is called a "Virtual Private Network". By means of downloadable software, casino customers, or users in general, have the possibility to disguise their IP address. A nice side effect is not only that you can suggest to the casino that you are in a country that allows Play 'n Go games.
Above all, VPN offers the possibility to secure one's own identity and thus to protect the PC directly from hacker attacks – the actual purpose behind these programs, which are often either free of charge or at favorable conditions. for a reasonable price. In most cases, additional functions are only unlocked when the amount set by the provider is paid. However, this is usually not required to play at Play 'n Go Casino.
? Further information also in our article "Play with VPN in the online casino "
---


A good example is the Fortunejack Casino : Although it is indicated there that there is a cooperation with Play 'n Go, the games are not usable for customers from Australia. However, with the help of VPN, they can still be accessed.
---
The best Play 'n Go alternatives
Due to the decreasing availability of Play 'n Go slots – especially in Australia – it certainly makes sense to check out alternative iGaming studios to deal with. Today, top-class online casinos no longer rely on just one software, but keep a huge selection of brands which they offer with exciting and versatile gaming options. provide. Some of these Play 'n Go alternatives are:
Each of the above mentioned studios has its own character. The similarity to Play 'n Go becomes clear when you look a little deeper into the game portfolio, because: The Play 'n Go alternatives available in many online casinos also impress with:
varied themes,
high-quality graphics,
fast loading times,
attractive winning opportunities – in the form of fair payout rates.
Play'n Go FAQ
In connection with software providers, questions can always arise, which can usually be answered quickly and easily. Up to this point Play'n Go cuts a really good figure. On the company's website you have the opportunity to learn more about the corporation and its history. Now let's move on to topics that might be of importance to you.
On which devices can you play Play 'n Go games?
Are there any Play 'n Go downloads?
Is it possible to play Play 'n Go games for free?
Is there a Play 'n Go bonus?
Are there any Play 'n Go casinos with no deposit?
Do Play 'n Go casinos accept MuchBetter?
What is the payout percentage of Play 'n Go games?
---
1.)

On what devices can you play Play 'n Go games?


Play 'n Go definitely lives up to its name. The provider was one of the first to specialized in mobile gambling have. Today, you can freely choose between playing on your PC and your smartphone or tablet. Since no app download is required, Play'n Go games run on all devices – regardless of the operating system you choose. You can choose the appropriate mobile casino from the table above as you wish.
2.)

Are there any Play 'n Go downloads?


No. Quite early on, the operators decided to leave downloads out – simply because they require too much storage space. Just 10 years ago, this space was scarce compared to what today's computers can do. Once you have found a suitable Play'n Go Casino you can play there at any time without downloading. The browser should be as up to date as possible, so that you have a perfect performance as well as fast loading times experience.
3.)

Can you play Play 'n Go games for free?


At least most of the games Play'n Go provides you with for free. However, depending on the provider, registration may be necessary. Therefore, it is all the more worthwhile to specifically compare different casinos with each other. Since almost all slots can be used free of charge your "risk" is limited even if you have to set up an account. After all, this obliges you to nothing.
4.)

Is there a Play 'n Go bonus?


It is quite possible that you will receive casino bonus offers that relate specifically to a particular Play 'n Go game. However, this is rather the exception. There is no pure Play'n Go bonus, but rather offers that relate to the complete portfolio in the selected casino. It goes without saying that you can also use Play'n Go slots and classics with the starting credit. In any case, pay attention to the turnover conditions and other requirements of the provider, so that you can enjoy your favorite games without any worries.
5.)

Are there Play 'n Go casinos without deposit?


Of course there are! Since Play'n Go games are available for free, you are almost always spared the deposit. Or in other words, you can basically decide for yourself in reputable casinos whether you want to play with real money or not. Play'n Go casinos without deposit are plentiful, we have compiled a small list of them compiled here.
6.)

Do Play 'n Go casinos also accept MuchBetter?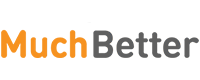 It depends on which casino you choose. In recent months, MuchBetter has been increasingly integrated into online casinos again – regardless of which software is the focus there. Accordingly, it should be possible to locate Play'n Go providers with MuchBetter. The best thing to do is to read through our reviews. There we specifically go into the individual payment methods as well as their advantages and disadvantages.
7.)

How high is the payout ratio of Play' n Go games?


At Play'n Go they are rarely below 95%. It must be said quite clearly that the developer rather rarely integrates jackpots into its games. Accordingly, the base winnings are usually higher, and the RTP is also respectable. A clear plus point is that the developers make no secret about these values. If you look around a bit on our pages or use common search engines, you will immediately find the payout rates of the preferred game. Overall, Play'n Go delivers solid values in this point as well, which even demanding players can live with.
Conclusion about Play'n Go


We are pretty sure that the ladder of success is not over yet for this provider. Play 'n Go has managed to make a name for itself in Europe since the beginning of the 2000s after a lot of hard work. With Book of Dead, the resounding success finally came, and the operators are skillfully following up on it. Most recently, Hugo Goal has struck a chord with thousands of soccer enthusiasts. Apparently, those responsible know very well what players want.
Various online casinos swear by the know-how and the unique variety of games offered by Play 'n Go.. This is reflected above in our table, because of course we have the best Play'n Go casinos the best casinos in detail. When the history of the label began, hardly anyone would have thought that the brand would one day take on such proportions. Although Play 'n Go is not as gigantic as NetEnt or Playtech, the designers always manage to provide excitement and variety on a very high level. That is what makes this company stand out.
Author: Joshua DavidsonRated: PlayNGoAuthor Rating: ⭐⭐⭐⭐ 94%