PLEASE NOTE: Mybet is withdrawing from the Australian market and closing its doors.
Unfortunately, Mybet is no longer open for players from Australia. If you are looking for a good and reputable online casino, you will always find it on FindCasinoBonus.com, because we test and present the best providers in the industry.
A list of alternatives can be found in our current casino recommendations
Info on Mybet
License:
MGA Malta
Online since:
2003
New customer bonus:
150$
Visit Mybet:
Play now
Founded in 1998, online bookmaker Mybet has always been one of the pioneers in the industry. After a short break, the company is now finally finally back in Australia.
High time for a comeback party of a special kind. This is exactly what Mybet is celebrating with exciting slot games as well as a 100% welcome bonus up to $150.
For years Mybet has combined sports betting with first-class entertainment. However, both areas are just the beginning here. Those who love sports and games have the chance to make a deposit here at any time.
Security is the top priority for all transactions, and even PayPal is still accepted as a payment method at Mybet – albeit only for the sports area. For those who prefer to play slots, Mybet provides enough alternatives.
🚨 From 18+, observe T&Cs, Max Bet Rule Maximum bet of 10$ per spin, if bonus is claimed
Particular strengthsNoticeable weaknesses
Various info only visible after registration
Bonuses for sports betting
Varied multi-brand concept
Exciting slot games
No 24/7 service
Various information only visible after registration
Approved payment methods at Mybet
Deposit via:Withdrawal via: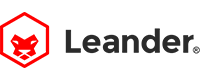 Leander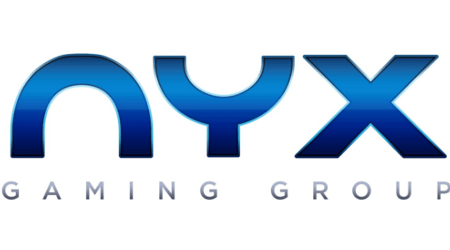 NYX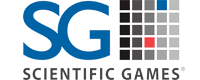 SG Interactive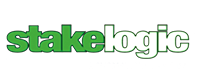 Stake Logic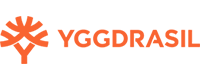 Yggdrasil Gaming
3) Deposits and withdrawals to the customer account
Deposit: The deposit options at Mybet are very versatile. Even PayPal (for sports betting) is provided as an option – which clearly speaks for the seriousness of the company. Currently, there are three currencies that are accepted by Mybet: Euros, British pounds and US dollars.


No information about limits is given on the website, but the fact is that you have to deposit at least 10$ to be able to actively use the account. The chosen payment method does not matter here. After registration, players actually get more details about the options and limits offered.
We will report on other payment methods and limits in more detail in the corresponding test section. First of all, the good news: Mybet does not charge any fees for deposits, regardless of the method and the amount. no fees incurred!
Withdrawals are also free of charge on the part of the casino, but there may be costs depending on the option – for example, when money is received on the PayPal wallet. These must be taken into account, especially for higher sums.

Advantageous: With the exception of the classic bank transfer all deposits work in real time. The payment speed plays just as important a role as the security in our test.
Mybet has deliberately chosen only options that have proven their worth in the past years and that meet the high demands on security in any case.
In the following, we show the relevant deposit methods that Mybet offers:
1. deposits via bank account
Instant bank transfer
Bank transfer
2. top up betting account with prepaid cards
3. wallets (electronic purses)
PayPal (only for sports betting)
Depending on the country the offered deposit methods may vary a bit. In this country, it is made easy for players to fill the established customer account with money. If you compare the methods with each other, you will also find the right option in terms of limits to suit your needs. Overall, Mybet limits itself to common systems that have been considered reliable and secure in Australia for many years.
---


Deposits are also only possible after completing the registration. The data should definitely be entered correctly, so that an allocation of the booked money can take place. In addition, you can only use an account registered to you – as well as wallets with your name or but credit cards.
Withdrawal:

Basically: If you have decided on a deposit method, then this must also be used for the subsequent withdrawal. This does not always work as intended by the operator.
Some options are suitable to fill the casino account, but do not allow a withdrawal. The best example is the Paysafecard. As a pure credit card, it is worthless after the money on it is used up and can theoretically be disposed of right away.
Whenever an option does not allow for a payout of winnings, the bank transfer automatically takes effect. The reason for this is the Money Laundering Protection Act in force in this country, which firmly dictates this path. Accordingly, you should give even more thought to which payment method is best suited for your intention to gamble.
You can withdraw winnings at Mybet via the following methods:
Bank transfer
Trustly
PayPal
In terms of waiting times until crediting, we can talk about the good average. That the bank transfer takes a few days more time than Trustly and PayPal, that goes without saying. On average, such transactions take between three and five business days.
4) Customer service
Since the FAQ page, as already indicated, seems a bit too complex for beginners, it often makes sense to simply deal directly with the support staff. For questions and concerns of all kinds, the team of Mybet Casino has an open ear. The point deduction from our editorial staff is only because of the not existing 24/7 service. The team is available daily, but only between 10 am and 10 pm.
---


After all: You don't have to wait long for your answers. Even the e-mail traffic works relatively quickly, waiting loops in the hotline are possible, but you can usually reach the employee after a few minutes.
---
These are the contact options at Mybet:
Phone: Players from Australia can reach the Mybet Support under the telephone number 01806 – 22 411 4. The disadvantage is that this is a chargeable hotline. However, only 20 cents from landlines and 60 cents from all mobile networks are charged per call.
E-mail: Do you prefer to put your request in writing? Then simply send an e-mail to [email protected]. However, please note the somewhat longer response times. The telephone support works much faster.
Live Chat: If you don't want to wait and prefer a direct conversation without a phone call, you can always contact the employees in the live chat. This is open from 10 a.m. and the team takes care of all concerns directly there. You can ask questions until all ambiguities have been clarified.
Of course, our editors are not satisfied with studying the service hours and finding out how to reach the support at all. Far more important is the question of whether the team has enough competence to answer even complicated questions. In the endurance test, the support staff were able to completely convince us.
In our long work as casino test editors, we have had to experience many a crazy situation. Most of the time, the support actually responds with prefabricated answers that do not always answer all questions. This is different at Mybet, because here the team responds individually to the needs and concerns of the players – until there really are no more questions left unanswered.
5) The website
When it comes to the redesign of the Mybet website then you really have to take your hat off to those responsible. For many years, the trademark was the blue background. Since then, the Mybet brand has been associated with this rather "clumsy" design.
---


Today, the website shines in new splendor, whereby: The operators have now opted for an elegant, timeless design. Different shades of gray, white and blue mesh perfectly here. The contrast is provided by the significantly more colorful thumbnails, which are now perfectly accentuated.
---
But of course, the visual appearance plays only a casual role – even though the eye is usually responsible for whether one decides for or against a casino. The structure of the site is at least as important. It has been thoroughly checked by our editorial team.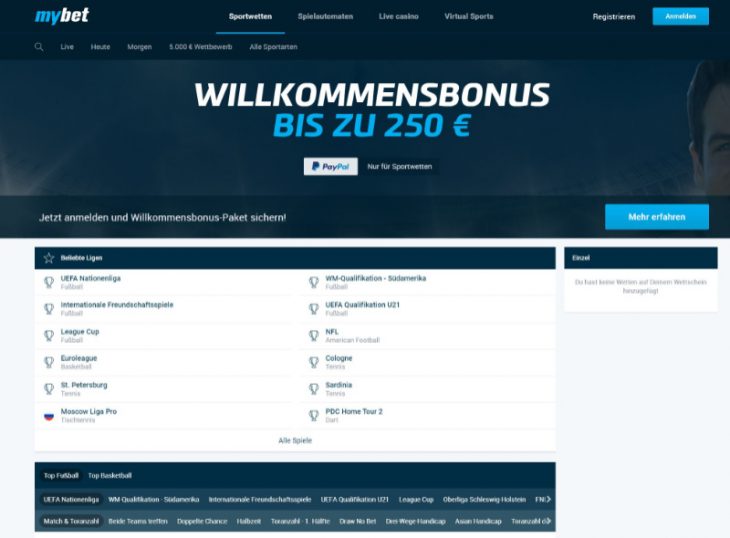 There Mybet has three main pageswhich are subdivided into various sections. First, let's take a look at the upper part of the website. There you can switch between the sections and after registering you will get insight into your account datasuch as the available balance, bonuses and settings. Below that is the lobby, which provides a view of all game categories.
From the Mybet lobby you can access the slot machines. Of course, you can also display all games at the same time.
However, then the whole thing becomes a bit confusing. Keep in mind that the online casino now has several hundred games in the program has. Under the category links, Mybet shows you the current bonus promotions. This gives you an immediate impression of how you can additionally profit in the casino.
6th) The Casino App


Mobile gambling should be a matter of course for modern online casinos of today. Mybet has taken a pioneering role in the field, because without a mobile website, the portfolio of the provider would not be complete.
Those responsible have deliberately decided against downloadable apps and instead directly launched a mobile website on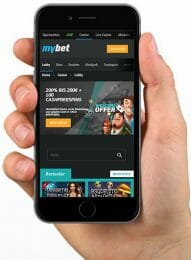 HTML5 basis designed. It has the clear advantage that the game selection is nearly as extensive as on the desktop. To use the mobile offer of Mybet, you need to do nothing more than enter the URL in your smartphone or tablet browser.


You can log in with the registered data, provided that you are already a customer in the casino. Also a registration from on the road is possible. Deposits and withdrawals are just as simple and secure as at home.
Disadvantages can only be identified to a limited extent. The only requirement for Mobile Gaming at Mybet Casino is that you have a stable Internet connection. In the deepest forest without reception, the whole thing does not work, of course.
Mybet mobile can be used on the following devices:
iPhone and iPad
Android devices
Windows Phone
Blackberry
Android (from 4.0)
Chrome, Firefox Browser
It is definitely an advantage that you do not have to choose between mobile website and app download at Mybet – simply because there is only the one option here. Another plus point is that it absolutely doesn't matter which manufacturer your smartphone or tablet comes from. The mobile website is compatible with all current devices.


Our recommendation:
Wherever possible, log into a WLAN network. This way you will also achieve optimal gaming performance on the go.
7) The new customer bonus
The welcome offer at Mybet can really be seen. On the first deposit the company gives all new customers 100% up to a maximum of 150 $ as a starting balance.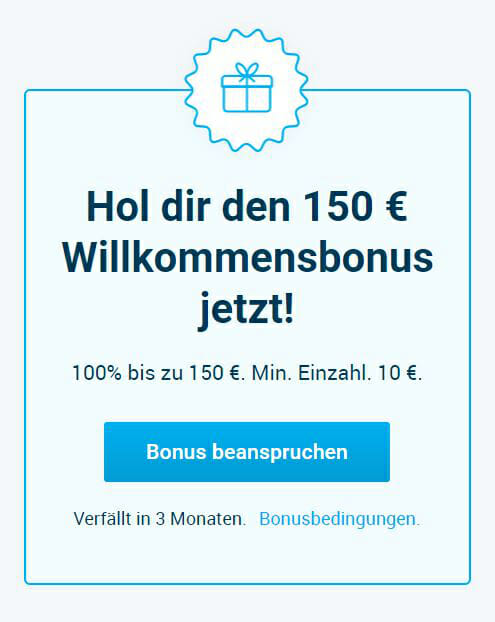 However, the offer is a pure sports betting bonus. Already 10$ deposit amount is enoughto qualify for the promotion. The deposited amount is automatically doubled afterwards. After that, as expected, turnover conditions must be met.
The requirements that Mybet has set up can be described as simple. Once the bonus money played through 5 times and if the minimum odds of 1.8 are adhered to, nothing stands in the way of a prompt payout of winnings.
The turnover refers to the total amount of bonus and own deposit. If, for example, 50 euros are invested, 100 x 5 and thus 500 euros must be wagered. This should easily solvable within the 90 days within the 90 days.
Those who are enthusiastic about slot games and have no desire for sports betting also get their money's worth at Mybet. Huge tournaments with rich prize money take place here every week. The best can look forward to particularly high shares – sometimes up to several thousand euros.
Casino Bonus Use at Mybet – that's what matters:

The bonus is credited automatically after deposit.
You do not need a bonus code
For the first deposit you get 100% sports betting bonus up to 150$
The bonus must be wagered 5 times within90 days
The minimum odds for betting is 1.8
🚨 Max Bet Rule: Maximum $10 bet per spin when bonus claimed.
8) Security: how reputable is Mybet?


Mybet is one of the few providers that are licensed in Schleswig-Holstein are. Although this license only applies to the sports betting sector, it immediately proves that it must be a very reputable company – one that meets the highest standards of security, transparency and fairness and that, above all, has a high level of liquidity to show.
These aspects can easily be transferred to the slot machine sector. This in turn, like many providers in Europe, is licensed by the well-known MGA Malta licensed. Here, too, the criteria are very strict.
The fact that there are various local betting shops of the brand in Australia also speaks for the seriousness. These are subject to various requirements and are strictly controlled. Of course, the company also wants to maintain its good reputation with its slot games.
All the more you can rely on the fact that odds are high and payout ratios are fair. are set up. Of course, despite all the seriousness, you must not forget that the selection offered is gambling.
---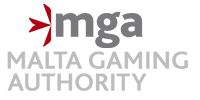 The MGA Malta, which oversees the company, also operates at a very transparent level. There is the possibility to get a deeper insight into the corporate structure of Mybet.
---
In addition, the authority clearly shows which tasks it assumes and how player protection is ensured. In order to meet the high criteria, Mybet always comes to the Verification of player accounts. You will also have to undergo such verification at the latest when you request a payout of winnings for the first time.
Of course, the operators are not solely responsible for the seriousness of their company. They had to specifically decide which software corporations to bring on board. Although the list is long, we can classify all partners from NetEnt to Thunderkick as reputable.
Our years of experience in the industry have paid off, especially when testing these providers. Fairness is the number one priority for all of them – without compromising the quality of the various games.

The former bookmaker cuts a good figure today. Negative headlines have rarely had to read in the last 15 years. If you as a customer observe the rules and above all the turnover requirements, then you can expect exciting entertainment and generous chances of winning.
9) Our experience with Mybet
Of course, the casino test also gave us the opportunity to gather personal experiences with Mybet. We do not want to withhold these from you in any case.


It has to be said quite clearly that Mybet did not have its success laid in the bed. However, after a few setbacks, the operator has managed to take the right path. This leads straight to a multi-brand conceptwhich could hardly be more attractive.
Naturally, the preferred choice fell on renowned software providerswhich have been successful on the market for many years. And Mybet still relies on its sports betting – after all, it all started with them. Today, a slot machine section awaits us that promises variety, excitement and, last but not least, fair odds.
Mybet of course offers you to test a to test a large part of the portfolio for free. All these games are offered by experienced providers, including Elk Studios, Net Entertainment, NextGen, Microgaming, Leander Games, Thunderkick and various other well-known brands.
This speaks for Mybet:
Sports betting and slot games under one roof
Around 15 years of experience
Sports betting license in Schleswig-Holstein
First class software partners
Several hundred games
Australian speaking support from 10 to 22 o'clock
Attractive bonus offers for new and regular customers
The company is absolutely transparent in this regard, and the support team also knows exactly what matters when it comes to supporting its customers. Competent employees have an open ear at all times. You feel understood here as a player and are not left in the lurch even with complex concerns.


The concessions for the operation of gambling MyBet has been issued by the MGA Malta, one of the best known and best authorities at all. In addition, Mybet has a Australian sports betting license, issued in Schleswig-Holstein. Accordingly, at least you do not have to worry about fairness and security.
In the live chat, the employees are available particularly quickly. You only have to be patient for a few minutes during core hours – usually from late afternoon onwards. That there is no 24/7 support does not detract from the seriousness and popularity of the provider. After all, most topics are covered in detail in the FAQ anyway.
---


The games, bonuses and all other areas of the provider are basically self-explanatory. If you feel like playing real money games, you don't have to do anything more than click on "Register". After that, Mybet will guide you through the registration process in just a few steps.
---
In order to be able to provide you with real experience values, we of course first had to set up a player account. This is not required to test the games for free, but without an account no deposits are possible.
Important: When registering, make sure that you enter your personal data correctly. At the latest, when a payout is planned, this information will be checked – namely by sending an identification document. Incorrect information will not only lead to the loss of your money, but also to exclusion from the casino. Multiple registrations are also not allowed.


We were particularly impressed by the payout speed. Mybet does not provide any details. We were all the more thrilled by the fact that the booked money landed on our wallet after less than three days. Only bank transfers took a little longer.
Overall, we were able to many positive impressions and and made the experiences that we had hoped for from the company.
Author: William BrownRated: MybetAuthor Rating: ⭐⭐⭐⭐88%Test Mybet now
No user reviews for Mybet
No visitor test report for Mybet has been written yet. We would be happy if you are the first.