Info about Jackpot.de Casino
Online since:
2014
New customer bonus:
Changing coins packages
Jackpot.de Casino visit:
Play now
Jackpot.de is one of the one of the largest and most varied social casinos currentlythat can currently be found on the market. As a customer, you have the opportunity to play the most exciting social games for free at any time. Registration only takes a few seconds and offers you plenty of advantages. Alternatively, you have the option to sign up directly via social networks – preferably via Facebook, of course.
Jackpot.de's community is already gigantic, and hundreds of new players join every day, all with the same goal: Enjoy exciting games and cash in on rich rewards!
The social casino Jackpot.de does not leave you alone with your questions. Of course, you will also receive help here just like in a real online casino – and completely free of charge. What surprised us was the fact that the company works with renowned providers cooperates. We would have definitely expected more "unknowns" here. Besides top manufacturers like Betsoft and Gamomat are also Merkur and some other developers are represented, which is obviously just as competent when it comes to social gaming as typical online casinos are known from them. The portfolio is constantly growing at Jackpot.de, so that boredom is not to be expected in the long run. Which further reasons speak for the registration, on it we want to the big Jackpot.de test in more detail.
Special strengthsNoticeable weaknesses
Social Casino App
Games from well-known manufacturers
No deposit required
Daily offers and promotions
Secure deposit
Play without download
Detailed review of Jackpot.de
Since Jackpot.de is a a pure social casino of course, no gambling license has to be presented here. Nevertheless, there are some criteria by which the seriousness of the provider can be measured. On the company's website, we get the following information: "Las Vegas. The largest city in Nevada stands for fun, excitement and especially casinos. A place that invites you to turn night into day. More than 40 million people a year cannot escape the charm of this city – but aren't there far more people who would like to experience a touch of Vegas and this unique fun? This is exactly the question Heiko Hubertz asked himself after a spectacular birthday party in the casino metropolis."


Transparency obviously has a high priority. It is advantageous that the headquarters of Whow.net is in Hamburg is located. You could even check this out in person if you happen to be traveling in the north and talk to the operating team if necessary. Let's take a look at the other facts about Jackpot.de.
| Test category | Score | Recommendation | More Info |
| --- | --- | --- | --- |
| Winning odds | 91% | excellent | Jackpot.de odds |
| Game offer | 94% | excellent | Jackpot.de game offer |
| Live Casino | 92% | excellent | Jackpot.de Live Casino |
| Deposit | 92% | excellent | Jackpot.com deposit |
| Payout | 89% | very good | Jackpot.de Payout |
| Customer service | 92% | excellent | Jackpot.de Customer Service |
| Website | 93% | excellent | Jackpot.de website |
| Casino App | 95% | excellent | Jackpot.de App |
| New customer bonus | 94% | excellent | Jackpot.de Bonus |
| Security | 92% | excellent | Jackpot.de Security |
| Experience | 90% | excellent | Jackpot.de experiences |
1) The odds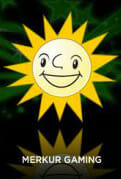 At the latest with the odds test became clear why Jackpot.de is one of the best best social casinos belongs. Here you can expect numerous top games from well-known manufacturersall of which enjoy an excellent reputation in Australia precisely because of their fairness – for example Merkur or Gamomat.
Unlike in classic online casinos, no money is wagered here, but coins. If you play slots like Sticky Diamonds without a jackpot chance, then 100 coins per spin are often enough. 8,000 and more can be due if you win the win the coin jackpot want. The odds are outstanding, especially with the jackpot machines. But also in terms of payout rates, the offer from Jackpot.de is impressive. The more coins you collect, the more attractive the bonuses that you can choose from in the store or receive in the course of special promotions.
The social casino Jackpot.de lives up to its name. Here you will find exclusively slot games and classics that give you the chance to win a progressive main prize concede. All slots are linked to various grand prize opportunities.
For this, the operators explain: "There are 3 different jackpots, namely the "Gold Jackpot", "Silver Jackpot" and "Bronze Jackpot". In every game (no matter if slot or casino game) a jackpot can be paid out with every round. So with every bet, no matter how high or low, you have the chance to win a fat prize! With every single round you play, you increase the winning amount, because 1% of every bet goes directly into the jackpots. The more players play, the higher the amount of chips that will be paid out in the jackpot."
Only chips are played for


In the end, the odds are basically solid, as you may always have a chance to win one of the fabulous jackpots. You can't complain about the payout rates either. The probability of filling your player account with coins is quite high at Jackpot.de after all. Fairness is definitely written in capital letters – we were personally able to convince ourselves of this over a period of weeks. However, the comparison with other providers is difficult. Finally are here only chips and, if applicable, non-cash prizes can be won. You do not receive real payouts in social casinos.
---


However, if you're lucky, you'll soon be in line for dream winnings in the form of trips, cars and other surprises. It must therefore be clearly stated: If you want to benefit from the serious odds at Jackpot.de, then the information you provide must be correct in any case. If a prize cannot be delivered due to incorrect information, your claim will be forfeited immediately.
---
Customer service will help you
If there are any questions regarding the winning odds, then you are free to contact the support. We have reviewed this extensively. You can find more information about this below in our Jackpot.de test. The fact that the aforementioned license is missing should not deter you. In fact, Jackpot.de is is not a classic online casino and pays out only chips instead of real winnings. That is why the operators can work with very high odds.
---


Cracking million-dollar jackpots is much easier with this provider than in a real online casino. What can you do with several million chips? Keep playing, of course! Your financial risk is absolutely limited.
---
Also the bonus promotions we have taken a close look at. The fact is that there are always material prizes waiting for you. The raffles have only limited to do with the gameplay. Whenever there is something up for grabs, Jackpot.de will inform you about it in good time. The focus here is definitely on gaming funand yet, of course, it is appealing when the high odds and solid payout rates first make themselves felt in your player account.
2) The game offer
It almost goes without saying that the selection is not as gigantic as in standard casinos with real money wagering. It already starts with the fact that a lot of effort is required to even win over developers as a young social casino. After all, their goal is to generate a certain amount of revenue with the expensive slots and classics they have developed. That's exactly why it will certainly take quite a while until social casinos can keep up with their real counterparts in terms of game selection. You will find a significantly larger selection in our casino games comparison.
---


After all, at Jackpot.de you already have the free choice between over 50 slot machines. In addition, there are some virtual classics, such as Roulette, Poker and Blackjack. The live offer is so far very manageable. However, more about that later. Of course, we have dealt with this as well as with the digital slots, which are definitely in the foreground at Jackpot.de.
---
You are offered the possibility to sort all games at Jackpot.com. You can view the complete offer or access VIP as well as bonus slots. However, the last two categories are blocked until you have purchased one of the corresponding packages through the store.
Don't worry: As a true social casino, Jackpot.de doesn't charge you a fortune. When we first signed up with the company, we were immediately presented with a special offer. However, you can choose other packages if necessary or simply purchase coins that allow you to use the entire portfolio. Also, to unlock some of the most popular bonus games and the jackpots slots, you need to reach certain levels. For example, slots like Take 5 are only available from level 20. The more you play and the more active you are, the faster you level up.
All categories at a glance
The range of games offered at Jackpot.de may still be manageable be manageable. However, social casinos are only now really coming into fashion. That's why we firmly believe that it will be much more crowded here in the coming months and years than it has been so far. Nevertheless, we would of course like to give you a brief insight into the available game categories already today – even if there are not particularly many to make your choice between at the moment.
Here are the available categories:
All games
Popular games
Bonus slots
Jackpot Games
VIP Games
Classics
You are welcome to sort all games. Titles from specific manufacturers can be selected, making it even easier to get an overview. Sorting by jackpot amount, popularity, alphabet and the like is also possible.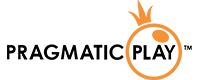 Pragmatic Play
3) The Live Casino
In this area, you should lower your expectations a bit – at least when it comes to the game selection at Jackpot.de Live Casino. Unlike real online casinos, this company only offers you a few gaming tables that are supervised by real live dealers. Behind Jackpot.de Live is the now established provider Lucky Streakwith which we have also had little to do so far. Blackjack, baccarat and roulette are provided here as standard variants.
---


You should not be frustrated by the very small offer. After all, it is anything but a matter of course that live tables are offered to you at all without a real money stake. Just consider the high costs that come along with the provision. In comparison, the Social Casino Gametwist does not offer live games.
---
As clear as the portfolio is, as exciting it is to watch the real croupiers and dealers as they deal cards, get the roulette wheel going and provide you with your winnings. Activity is a must here, by the way. Watch for quite a while, then you will be asked to place your bet. If this does not happen within a minute, you will be disconnected from the game. After all, the seats at the live tables are also limited in the Social Casino from Jackpot.de. So if you take a seat, you should also place bets on the table and can look forward to some really exciting moments.
These live games await you at Jackpot.de Casino:
Roulette
Blackjack
Baccarat
Lucky Streak has really done a great job in terms of quality. The fact that there are only three live tables definitely does not detract from the gaming fun. Jackpot.de stands first and foremost for top-class jackpot machineslike our top slots casinos also. The fact that there are even a few live casino games to be found should please friends of classic entertainment in particular.
4) Deposits to the customer account
To clarify the whole thing once again: As a social casino, Jackpot.de generally does not require no deposit deposit. You can play all the games that are available in your level, around the clock for free without any restrictions. However, it is also a good idea to buy coins here if you run out of coin credits. Alternatively, Jackpot.de has put together various packages – including those that make it easier to pick up one of the fantastic non-cash prizes.
The highest chip set here will cost you $99.99. So you definitely can't talk about vast sums – which at the same time means that we don't have to deal with the issue of deposit limits for long at all. When you purchase chips, you only pay for the package you choose. There are basically no fees at Jackpot.de.
In addition to packages and premium offers, you will also find the Free Bonus. This brings you Coins every 24 hours without depositwhich you can invest in your favorite games at Jackpot.de. Let's get back to the packages. There are two variants with different numbers of days and hours respectively. With the premium offer, you benefit from 25% increases in your level ups as well as on the daily bonus. So you will be successful all the faster. Alternatively, you can choose the Level Turbo package. In the hours that the packages run, you level up twice as fast. And as you can imagine, in each Jackpot.de level you will benefit from more attractive promotions as well as raffles. In addition, new slot machines are unlocked with each level.
Exciting with and without deposit – the choice is yours
If you want to take advantage of the benefits, then you should keep a watchful eye on the special offers have. Jackpot.de puts these together exclusively for its customers. This way you can save a few more euros. As already mentioned, deposit limits are irrelevant for the small amounts. You can get the smallest packages here already from 1,99 Euro.
With a few exceptions, the packages you book at Jackpot.de will be credited directly. Only the standard bank transfer sometimes takes a few days. Like all good social casinos, this provider has also set up the SMS option. The amount is then billed via your cell phone bill or deducted from the prepaid balance. A social casino really can't make it any easier for you. Let's take a look at the other ways you can make your deposit.
Details about depositing to Spinit player account
Depositing with bank account

Bank transfer
Sofortüberweisung

Deposits with prepaid cards
Other payment methods


Since no deposit is required, the question arises where else the chips will come from, if not through a purchase. In all games you have of course enough chances to win coins. Jackpot.de is especially characterized by its high winning odds so that you can benefit from your free chip starting credit for a long time.
---


Jackpot.de is also connected to Facebook as a social casino. If you register in the community, you will also be credited with free coins. Due to the outstanding jackpots, with a little luck you will soon be a coin millionaire.
---


But that's not all. At Jackpot.de you also have the chance to win big on the Magic Bonus Wheel every day. In the store there is also the already mentioned daily bonus. Also here are loosely a few thousand coins for you in it. If you love excitement, you are free to fulfill the Jackpot.de missions. Every success will bring you closer to your dream of a full player account.
5) Payment of winnings


From time to time you will find at Jackpot.de raffles take place. There are then various material prizes to be won. The company usually informs you about this by mail. You should also keep an eye on the promotions on the website. Cash prizes, as they are common in classic online casinos, are ultimately not available here. This is the biggest difference between real and social casinos, or as the operator Whow.net explains:
"Our players play for free with "virtual chips", which they can collect and win in various ways on our gaming platforms. Each user also has the option to buy additional "chip packages" if, for example, they want to play longer with higher stakes. However, even though our players can deposit real money, we never pay out real money. We focus on fun and chip winnings. Non-paying players have the same chances of winning as paying users."
This directly explains why Jackpot.de does not provide any details on payment methods for a payout. If at all, then every now and then bonuses are given away. The social casino sends these to you by mail. If you have won, the team at Jackpot.de will inform you immediately. It is essential that you enter your personal data correctly. Sometimes a social casino may also require verification, because:


Although the games are exclusively those that do not require a stake, they are in a sense gambling. This in turn is in Australia only from 18 years permitted. If there is incorrect information and therefore the non-cash prize cannot be properly delivered, then the claim is automatically forfeited.
6) Customer service


As a player, it is usually sufficient to read through the Jackpot.de FAQ page. Here, the operators specifically address all relevant questions and provide you with sufficient informationto manage the first steps in the social casino. However, if something is still unclear, you do not have to do without Jackpot.de support, of course.
The customer service is quite easy to reach. If no one is available at the moment, you can still leave a message for the employees. According to their own information, an employee will take care of your request within 12 hours.
How can Jackpot.de support be reached?
The casino does not provide any information about the service hours. We have contacted them several times and were very satisfied with the fast response times. fast response times. In addition, the employees are really friendly and take enough time to answer all your questions as thoroughly as possible. The team relies on simple explanations that are immediately comprehensible even for beginners. If you click on the contact link on the Jackpot.de website, you will first be shown the FAQs and the live chat.
However, there are other ways to get in touch with the customer service. Of course, we don't want to deprive you of the details of what these are.
E-mail support: If you prefer contact via e-mail, you are free to send one to Jackpot.de's customer service. In this case you can send your request to [email protected]. As already mentioned, it should not take longer than 12 hours until an employee takes care of your questions and sends you an answer. You can find further contact details in the transparent imprint. A clear advantage of Jackpot.de is that the company is based in Hamburg. Accordingly, the customer service employees are all English-speaking. However, if necessary, you can also receive an answer in English. Generally, it takes a little longer to get answers than with live chat. However, e-mails are recommended especially when data reconciliation is required. Finally, Jackpot.de support is also very concerned about ensuring the protection of minors. When contacting us by e-mail, it is important that you ask as detailed questions as possible. The more precisely you describe your problem, the faster they can help you.
Live Chat: Via the Jackpot.de help page, you always have the option of contacting support via live chat. Here it can happen that there are waiting times. For example, the information "Back in 30 minutes" is displayed there. Good for you, because this way you know exactly how much patience you have to be patient. Also, if the employees are not immediately available, you are welcome to send your message via live chat. As soon as someone is active again, the conversation can be continued at that point. Unlike email traffic, chat is quite fast. Especially in case of further questions, which may arise from time to time, this is the best solution to reach the goal as quickly and effectively as possible. The team will always be at your side until all ambiguities have been resolved.
Contacting by fax: Of course, sending a fax is only recommended if Jackpot.de needs information from you – for example, a copy of your ID. Support, on the other hand, is not provided via this method. Nevertheless, it is helpful to get a number where you can easily send required documents to the company's support. The fax number of Jackpot.de is: 040 – 609 4372 90.
Social Networks: As a social casino, Jackpot.de is of course connected to popular social networks – especially Facebook. You even have the option here to register with the provider via the network. This saves you the hassle of entering the required data. Facebook and other social networks are only suitable as a support solution to a limited extent. They are rather there to inform you as a player about new offers and games as well as promotions. The large number of subscribers proves how popular the provider is. Well over 30,000 Facebook users follow Jackpot.de by now – and there are more and more every day.
Verification and contact by mail: You are also welcome to send praise and criticism to the Jackpot.de team by post. Since it is an Australian company, it is also easy to send the said documents by mail. The following address is also the location of the company:Whow Games GmbH
Trostbrücke 1
20457 Hamburg
Our conclusion on Jackpot.de Casino customer support and service
The fact that no contact option is left out clearly speaks for the Seriousness of the provider. The latter does everything in its power to provide its customers with the best possible support – almost around the clock. Not only do they receive fast helpbut also receive competent advice. For a social casino that doesn't even involve money, the customer service is really first-class. By the way, there is also no lack of friendliness here. We were able to personally convince ourselves of this in numerous conversations.
7) The website
Who so far only in real online casinos has played, must adjust a little on his first visit to the social casino. On the occasion of this fact we have the website of Jackpot.de website and found clear differences to the classic casino.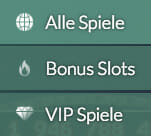 It already starts with the fact that the selection of links to categories is clearer. The company does not present no versatile categories The live table games are not available, as they are mainly well-known slot machines with jackpot winnings. The few live table games virtually disappear between all the slots. The design of the Jackpot.de site nevertheless inspired us. Purple is the color that the operators have chosen. The design concept runs through the entire social casino and definitely cuts a good figure.
Once you have registered with your name and an e-mail address, you can immediately start exploring the site yourself. At the very top you will find details about your player account. Here you can move your mouse over and see more information. You can also open the cash register now with little effort.
Right next to it you can see a % symbol. This in turn stands for the special offersthat Jackpot.de offers you. On the left is the image of a classic slot machine. Move your mouse there and you can now look at the games. There are only three sections, which are self-explanatory. The store is also revealed to you now. Behind it are different coin packages as well as bonus actionswith the help of which you can reach the next levels faster and collect more coins.
All highlights at a glance


The menu navigation is very easy. On the Jackpot.de website, you will immediately notice the games that many of our readers are surely already familiar with. Ramses Book for example, shines here in XL format. You can also take a look at the other slots on the homepage without having to make any effort.
The information content of the Jackpot.de website is at least as important as the visuals. For example, you can learn everything about the house jackpots. There are six of them in total, which you can basically win in all games offered. Which games you have viewed most recently is also visible on the home page. This makes it all the easier to build on your previous successes the next time you visit.
If we come to the end of the web page, all the relevant links are displayed. You can use these to find out about the terms and conditions, contact details, the company and the like. The Contact page consists of a FAQ section as well as the possibility to contact Jackpot.de's live chat. If you would rather write an e-mail or send a fax, then simply open the imprint. Here you will of course also find the company address.
While we're on the subject of the site, let's of course take a look at the loading times as well as the performance. The advantage of Jackpot.de is that you do not have to you don't have to install any software. Playing in the Social Casino without< download. The site is compatible with most popular browsers. The loading time of the individual games is only a few seconds. The operators have obviously attached great importance to speed and very good game quality. Even during the game, there were no load lockups or other restrictions. In terms of performance, many real online casinos can definitely take a leaf out of Jackpot.de's book.
8) The Casino App


A social casino without a mobile gaming option? At least there is no such thing here! Jackpot.de is available to you also on the go at any time. On Facebook, you can view all offers on mobile, which can then be used on your smartphone or tablet. The range of games is identical to the desktop version. You therefore do not have to miss out on any of your favorite games.
The company reveals: "Experience the unique world of online casino games – free of charge from home and on the go. That's exactly what Jackpot.de makes possible for you. Here you have the opportunity to play many different games around the clock in the online casino. Discover your personal lucky streak and play your way from jackpot to jackpot to higher and higher levels. Jackpot.de offers you a variety of casino games and great prizes. And it's completely free of charge and without any wagering – just start playing and win! Your first prize is waiting for you right after your registration. After your first login, you will receive your personal starting capital in the form of 150,000 chips credited to your player account. With this, you can gain your first experience directly and without any risk, and also earn your first winnings. In addition, fill the wheel of fortune with every spin on a slot machine. As soon as the wheel of fortune is fully charged, you can win more chips. But that's not all: The excitement increases even more when you spin for your personally selected non-cash prize. From small prizes, such as concert tickets or vouchers, to a big trip to Las Vegas, everything is possible."
Test report on the mobile games of Jackpot.de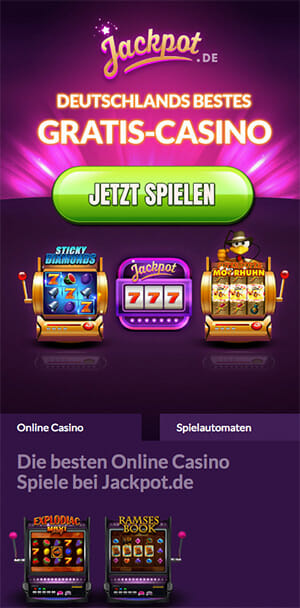 As can be seen from the information provided by the provider, the social casino Jackpot.de is also available on mobile. You yourself decide whether you prefer to use the special casino apps or want to enjoy your favorite games directly in the browser. There are more than enough options. What advantages native apps bring with them is actually self-explanatory. As iOS or Android user you will experience an even better performance after installing the Jackpot.de mobile casino and can of course also play without restrictionsif the Internet connection is not optimal. You are dependent on this in any case with the mobile Jackpot.de website. It is best to play via WLAN or with a smartphone or tablet that is 4G capable.
Availability of Jackpot.de Mobile
Basically, the mobile website works on all smartphones and tabletsthat are HTML5 capable – which should usually be the case with any device. Should there still be technical problems, then updates will help. With these, you can, if you perform them at regular intervals, immediately optimize the performance as well as the loading times. Especially in this day and age, there are hardly any players who are not in possession of a smartphone. Accordingly, Jackpot.de Mobile appeals to quite a large target group. After all, a social casino can also be a lot of fun. We recommend installing the Install Facebook app in parallel. This way you can share successes with your friends and even surprise each other with gifts as a VIP.
Jackpot.de Mobile for Apple customers


The social casino has decided to offer iOS users a special app available to iOS users, which includes all the games plus lots of promotions. In order to use it, you need to own an Apple iPhone or else an iPad. Simply go to the App Store and type Jackpot.co.uk into the search bar. Within seconds, you will be shown the app, which can be installed on your iOS device without much effort. Provided you are already a customer, you can now log in to the Jackpot.de mobile app without any problems. Alternatively, you have the option of setting up an account via Facebook. This also takes barely 5 minutes and is as easy as pie.
Android App from Jackpot.de


Android users do not have to do without the best casino games from Jackpot.de either. Those who prefer the native app can find it at Google Play. The store is installed on all Android devices. You can access it as usual and will immediately find what you are looking for when you search for Jackpot.de Mobile. The installation itself is anything but complicated, but it offers you a lot of advantages. Even without an Internet connection, you can now play your favorite slots and the few table games available. Become a Coin Millionaire on the go? Yes, this also works with a little luck. The Android app leaves nothing to be desired. Qualitatively, it is just as good as its iOS counterpart. The same goes for the game selection, which is almost identical.
Jackpot.de mobile website with HTML5


Mobile websites are also very trendy for social casinos like Jackpot.de. The company's mobile website is aimed at appealing to players who don't use iPhones or Android devices.
Blackberrys and Windows Phones are two good examples of the diversity that the mobile sector offers today. Jackpot.de wants to adapt to this as well as possible. The portfolio is structured almost the same way as on the PC, just in a slightly smaller version. Graphically and technically, the mobile Jackpot.de website is in no way inferior to the two apps. We will gladly tell you why it is even more worthwhile than the tedious installation.
Advantages of the Jackpot.de Casino website


There are a few reasons to prefer the mobile website over the Jackpot.de apps. Thanks to the site, those who have opted for Blackberry, Windows Phone and Co. don't have to miss out on the popular social games from Betsoft, Merkur and Co.
That alone is reason enough to praise Jackpot.de for providing it. Also the fact that you save a lot of storage space and time with the website wants to be positive be mentioned positively. In addition, there is the larger game selection, because as usual, the portfolio in the native apps has been narrowed down a bit.
---


Important to know: The mobile website only makes sense for you if a stable internet connection is available. Otherwise, you will have to reckon with loading inhibitions and, in the worst case, even interruptions.
---
The range of games offered by Jackpot.de Mobile
As in the real online casinos, we were of course also interested in how the game offer of the mobile version is. In principle as a mobile Jackpot.de customer you do not miss out on anything.. The portfolio here also consists mainly of slot machines from renowned manufacturers. Thanks to various house jackpots, you can become a coin millionaire on the go just as easily as at home. Even the three live casino tables from Lucky Streak are open to you at Jackpot.de Mobile. So you can enjoy all the benefits anytime and anywhere.
Conclusion about Jackpot.de Mobile


Jackpot.de offers you just as much entertainment on the go as at home. In doing so, the company relies on first-class gaming quality. You decide for yourself whether you want to install apps or prefer to play on the provider's mobile website.
Both have advantages, so you can start here according to your personal taste. Of course, you may also take the bonus promotions on the go. Whether jackpots, non-cash prize winnings or other highlights: The mobile Jackpot.de Social Casino is in no way inferior to its counterpart on the PC!
9) The new customer bonus
Bonus: New customer bonus after deposit
Bonus amount: 5 million chips + premium membership
Jackpot.de bonus terms and conditions:
New coin packs every day
Already available from 99 cents
No deposit requirement in the social casino
No turnover requirements
Jackpot.de Bonus Review:
The starting package at Jackpot.de Social Casino is of course not comparable to the typical welcome bonus real online casinos comparable. Currently, the operator nevertheless presents you with a very attractive offer, which we definitely do not want to withhold from you. As soon as you have registered, the window with the latest promotion will open.
For the price of just 99 cents, Jackpot.de is giving you 5 million chips. In addition, you get the Premium Membership for 65 days, which provides for more extras, higher bonus winnings and the like. But that's not all, because your Level Turbo will also be set up for 15 hours. In this short time you can bring yourself neatly forward without having to invest much. The Jackpot.de package is definitely the bestthat is currently available to you. In the store, you are welcome to take a look at the alternative offers as well.
As mentioned earlier, there is a button at the very top of the Jackpot.de website that will take you to the current promotions. For example, for 15.8 million coins plus 24 loyalty points, you currently pay only $3.99 instead of the usual $21.99. If you like to use a bit more coins, you can take 29.9 million coins plus 36 loyalty points for the price of 5.99$ instead of 36.99$.
---


One advantage is that the specials at Jackpot.de Social Casino are not exclusively aimed at new players. Again and again you profit here also as a regular customer from particularly favorable conditions.
---
And there is one more thing that distinguishes social casinos like this one from the real online casino: There are when receiving your bonus packages no turnover conditions. You are allowed to play the coins to your heart's content, and with a bit of luck you might even hit one of the really big jackpots. The offers are available only once per person. If you need more coins, you can buy them in the store.
Our conclusion about the Jackpot.de bonus
Even though there is no real money bonus, the offers Jackpot.de provides you with are really appealing. With 5 million coins, you can definitely get by for a while here. And the 99 cents deposit is definitely an amount that can be considered manageable.
To make one thing clear again: You are allowed to play at Jackpot.de at any time without wagering. It is merely an option that you can take as and when you need to.
10) Security: how serious is Jackpot.de?
Basically, you can almost disregard this test criterion. As a player, you do not take any risks with Jackpot.de. Whether you buy coin packages or not is up to you. Even without investment you can have a lot of fun with the have a lot of fun with the free slot games. However, we assume a certain level of security even with companies like this one. After all, registration as a customer is essential. Accordingly, the issue of data protection definitely plays a role.
The operators explain: "At Whow Games GmbH ("we" / "us"), we take your privacy seriously. Therefore, we strive to make it easier for you to understand what we do with your data. This Privacy Policy provides you with an overview of what data we collect, why we collect and process it, and what choices you have to control what you share. We would also like to inform you about what legal rights you have with regard to your personal data and who you can contact to enforce these rights."
---


Especially because Jackpot.de is a social casino, you should check your Facebook account before you register and set there what you want to share with whom and when. This way, your data is absolutely safe.
---
The operators of Jackpot.de are well aware that the offer involves gambling. Therefore, in terms of security, the protection of minors is a top priority. It is all the more important for the company that players register first. This makes it easier to check whether you as a customer have reached the age of 18. have already reached the age of majority. If not, the operators will take appropriate measures. After all, it is important to protect players as best as possible – and not only from data misuse, but also from themselves.
11) Our experiences with Jackpot.de
Until a few weeks ago, our editorial team focused exclusively on real online casinos – those in which you can play with real money at any time. The experiences we had with Jackpot.de were accordingly exceptional.
The fact is that playing is also huge fun when it comes to nothing more than points and recognition of other players who are connected to you in the social network. Collecting coins almost creates the feeling that you have really won.
In addition, Jackpot.de entices again and again with attractive non-cash prizesthat are waiting for you in special raffles. Thus, it is definitely about more than just entertainment – which is clearly in the foreground here, though. The menu navigation was one of the most positive experiences we had at Jackpot.de Social Casino. It is easy even for a layman to find his way around the well structured page to find their way around. When help is needed, you are not left alone with your questions and concerns, but get plenty of support from obviously trained staff. We contacted them several times to gather our experiences and were surprised how quickly we received answers. During this time, we were able to personally convince ourselves that the support team is not lacking in expertise.
Summary of the strengths and weaknesses of Jackpot.de
We were particularly surprised by the fact that Deposits work very simply. Those who do not want to use any of the known methods can also simply pay for the packages via SMS. The items are then listed on the cell phone bill or deducted from the prepaid balance. Even otherwise, it is quite simple to book packages and thus secure a lot of coins as well as other customer benefits. There are also a few other aspects that we were able to identify in our experience report. The advantages outweighas you will see for yourself. Nevertheless, we do not want to completely disregard the disadvantages either.
The plus points of Jackpot.de Casino:The disadvantages of Jackpot.de:
Around 100 games from renowned manufacturers
Also mobile exciting slots and classics available
Receive recognition in the social network
No betting risk required
Competent, easily accessible support
There are no real winnings
Only a few payment methods available


You can contact contact the staff at any timeshould something be unclear. As soon as you click on the corresponding button on the Jackpot.de website, you will see when the team is available for you.
---


Here you can also see which employees will be available to assist you in the next few hours. Since this is a company located in Australia all members of the support team speak Australian. This saves you from long translations and you can directly describe your concerns, which, according to our experience, will be answered within the shortest possible time.
---


We have also found that the FAQ page alone is sufficientto clarify relevant topics. For example, you can find out here what the bonus packages are all about. At the same time, the operators make it clear that even without purchases you will be offered the same gaming opportunities, advancement and winning chances as the customers who secure additional coins.
---


The starting balance here, of course, also consists of coins, which are solely for entertainment purposes. Once you've spent a few hours at Jackpot.de, the fact that there are no real winnings to be had becomes effectively beside the point. The community on the social networks, first and foremost Facebook, is the main reason why more and more social gaming fans are joining the fun casino register.
Jackpot.de FAQ
Why is Jackpot.de so successful?
What are the strengths of Jackpot.de?
What is the VIP program and bonus promotions like? Our personal experiences
How secure is the Jackpot.de casino?
Why choose the Jackpot.de Social Casino?
---
1.)

Why is Jackpot.de so successful?
---


Social gaming has been in vogue for several years now. It seems to many players and especially fans of modern slots to be allowed to devote themselves to their favorite games without having to reach into their pockets and gamble away half their monthly wages.
---
The focus of Jackpot.de, one of the first social casinos in Australiaare variety and gaming fun. Both are offered to you here without risk. It doesn't matter at all whether you buy coin packages or not. If you do not want to invest money, you will definitely not be forced to do so. Of course, Jackpot.de owes its success to the fact that it offers you games from renowned developers are allowed to offer. Big names like Lucky Streak, Merkur, Betsoft, Gamomat and Co. have gotten involved in the cooperation with the social casino. You should be familiar with many of the slots offered for a long time.
---


A guarantee for success are among others the real live tableswhich you can use completely without real money. This is not the case in most real money casinos. Almost all live offers are usually associated with – albeit small – stakes. Jackpot.de, on the other hand, gives you a free insight into popular classics such as Live Roulette or Live Blackjack..
---
The trust in the social casino Jackpot.de is already high because players cannot lose here. Whether you buy coins or not is entirely up to you. The operators explain to you on the web page, which sense Coins, level ups and VIP packages have in practice. There is no question that you will profit from them.


Or to put it briefly: At Jackpot.de, you can only win – albeit primarily the gaming experience that will bring you forward in real online casinos, if necessary.
2.)

What are the strengths of Jackpot.de?

You can play in the social casino just like in the real counterparts. The biggest strength is the very appealing, free game offer. After all, the Hamburg operators have not focused on any software, but exclusively on well-known brands. If you want to save yourself the trip to the arcade, this is clearly the right address.
---
Whether Merkur or Gamomat: There's plenty to discover, and registering instantly connects you via Facebook with like-minded people who share your passion.
---


Some of the strengths are explained to you in more detail on the company homepage: "Our players play for free with "virtual chips" that they can collect and win in various ways on our gaming platforms. Each user also has the option to buy additional "chips packages", for example, if he wants to play longer with higher stakes. However, even though our players can deposit real money, we never pay out real money. Our focus is on fun and chip winnings. Non-paying players have the same chances to win as paying users. With our social casinos, our players experience the unique gaming experience of the famous slot machines and table games – anytime and from the comfort of their own home or on the go."
---


The other strengths also become clear very quickly. Although there are no real winnings, you definitely benefit from some advantages here – including the special gaming experience, which is in no way inferior to that of real casinos.
---
After all, why take a risk when gambling is primarily about fun and entertainment anyway? Jackpot.de is in no way lacking in this regard, as we were able to experience ourselves. Also as a mobile social casino the provider proves its true strength. You can try out almost all of the games on offer conveniently on your smartphone – regardless of which operating system you prefer. If you don't want to install an app first, you can simply play in the mobile browser. Within seconds, you enter the Jackpot.de URL and have full access to the entire free social slots portfolio. Even the live games are available to you. That Jackpot.de is a company in the gaming industry is beyond question. Accordingly, a legally compliant platform was developed, in which you can put your trust with a clear conscience.


Security can also be described as one of the great strengths here. Your data is protected in the best possible way. Serious employees will also help you at any time, should you have any questions.
3.)

What is the VIP program and bonus promotions like? Our personal experience

Loyalty also pays off at Jackpot.de. You have the option to buy level up packages to ascend faster. But even without such purchases you will sooner or later reach higher VIP levels. With each level, new gaming opportunities will open up for you. Until then, the VIP slots are locked.

How long you need to unlock them depends on you. The more active you are in playing slots and classics at Jackpot.com, the sooner you will be able to access VIP games. As already mentioned, purchases can speed up your advancement. The higher levels bring you even more advantages. For example, you will benefit from higher chip payoutsand various extras, as well as a personal customer advisor who is always at your side.


Also non-cash prizes, surprises as well as extra jackpots are ready for you. Up to the Diamond status you need to climb 8 levels. You set the pace yourself. For occasional players, the VIP program of Jackpot.de is quite interesting. If you play regularly, you will reach your goals all the faster.
4.)

How secure is the Jackpot.de casino?


As already indicated, you are in control of your own security at Jackpot.de. Since we are dealing with a social casino here, it goes without saying that you are connected to social networks – first and foremost Facebook. There in turn you have numerous setting options at your disposal. You yourself decide who can see your feeds and achievements and what else you share with your friends or all users.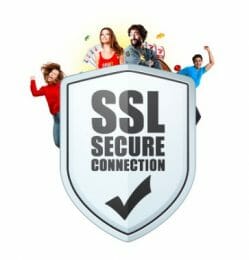 In theory, you can also gamble at Jackpot.de completely without forwarding your gaming successes. The social casino itself takes security as well as data protection very seriously.
This is reflected, among other things, in the offered payment methods with which you can buy your chips packages.
The Paysafecard, Sofortüberweisung, Amazon Pay and SMS as well as the standard bank transfer are available.
All transactions are of course encrypted and thus protected in the best possible way. On the other hand, there is player protection. It may well happen that a data match takes place and you have to verify yourself. Whow states that the company officially operates in the gambling industry. This, in turn, is only open to people of legal age. To be sure that you have actually reached the age of 18, data is requested every now and then. The effort is minimal, but ultimately protects not only you, but also thousands of other players.
---


The Hamburg-based company that provides you with Jackpot.de has signed up to the Jusprog (protection of minors) program. This also testifies to security and seriousness.
---
The reason for the cooperation Jugendschutzprogramm.de explains in simple words: "Participate as an operator of a website actively in the protection of children on the Internet. This is easy, because the JusProg youth protection program filters the content for children not only according to parent settings and server-based filter list, but also according to website labels of the providers. Thus, you determine yourself from what age minors are allowed to visit your website."


It is almost impossible for children toto access the Jackpot.de website. At this point, at the latest, it becomes clear that the operator is concerned with entertainment, but this should only be offered to adults – even if no real winnings can be won in the social casino.
5.)

Why choose the Jackpot.de Social Casino?


It's a fair question to ask, because of course there's nothing to win in social casinos – at least if you're hoping for cash and maybe even aiming to get rich playing casino games.
---


Here the focus is the fun of playing is in the foreground and that's a good thing! Social gaming is becoming more and more popular every year. Maybe it's because it's all about fame, recognition and entertainment. You don't have to take a risk and even invest several hundred euros in your favorite games.
---


You can share successes at Jackpot.de via social networks and rejoice rejoice together. Of course, the challenges are not neglected either. After all, you have to clear some hurdles to unlock premium and VIP slots, for example.
---


Every step in this direction makes things more exciting. If you are good at it, you can even upgrade your successes in the form of non-cash prizes. Every now and then, the Jackpot.de Social Casino also organizes raffleswhich are open to all users. Otherwise, it is up to you whether you buy packages or simply use the games offered for free.
---


The advantage is that you are not bound to your own four walls. Jackpot.de is available to you just as as an app and mobile website. This makes it easy for you to take your favorite games with you wherever you go – whenever and wherever you feel like having fun.
---


There is no need to spend any money. The app itself is of course free of charge in the App Store of iOS as well as on Google Play. Simply download, install, and you'll be able to try out Merkur slots as well as slots from other top brands.
---


In principle, you can play without much effort. However, the verification of your data already makes sense at the beginning. After all, if you win non-cash prizes, then verification of your address must take place anyway.
---
The operator states in this regard: "The user will be notified by Whow Games after the case of winning a non-cash prize has been determined. The user is obliged to inform Whow Games of a deliverable address to which the prize should be sent. In the case of prizes that are harmful to minors, the user is obligated to provide Whow with a copy of the identity card or passport in order to carry out an age verification. After transmission of the aforementioned data, Whow will send the prize to the user by mail within 14 days. Whow Games is entitled to credit users who do not provide an address in Australia, Austria or Spain with the "alternative chips" offered to the user."
Overall, Jackpot.de is very generous – and that already when it comes to chip purchases. You won't receive a welcome bonus in the actual sense, but you will still get some chips credited to your account.
All other packages can be found in the store, where great promotions are always waiting for you. So if you check in regularly, you can save a lot of money and benefit from very attractive bonus benefits profit. In the Social Casino, you will relatively quickly forget that there are no real money prizes. For the said non-cash prizes alone, it is worth paying Jackpot.de a visit. Unfortunately, we also have to talk about less good experiences. In that case, it is the lack of information about the non-cash prizes. When you can secure how and which prizes, about it we have not found any information.
The plus point: If you win, the surprise is all the greater!
Conclusion about the Jackpot.de Social Casino
We were skeptical at first, because we have only tested real online casinos so far. That also playing for free in a social casino can be fun, which we were able to see for ourselves at Jackpot.de. It's hard to imagine the pride you feel when you finally hit the jackpot.
The social network Facebook offers the opportunity to celebrate winnings together. The focus here is on togetherness. That's something you can only find in social gaming. Once you've made it to the premium member can inspire friends and acquaintances with surprises that will ultimately benefit the entire community. And the non-cash prizes are also impressive – although we would definitely like to see more information on this topic.


Another advantage is that you do not have to spend any money. So it's up to you whether you accelerate your successes at Jackpot.de or just take it easy. Even without premium purchases and extra chips, you can achieve quite a bit here. For the sake of simplicity, you should log in directly register with your Facebook account at Jackpot.de. All the faster you can check out the games, some of which will surely be familiar to you.
Author: Kevin LansonRated: Jackpot.de CasinoAuthor Rating: ⭐⭐⭐⭐ 90%Test Jackpot.de Casino now