Important notice: The offer of Sunnyplayer has changed due to the new regulations since July 1, 2021. This mainly affects the game options and the deposit or the stake, where it comes to a clear limitation. But there are also adjustments to the odds, which have a massive impact on fairness. The average payout ratios have been reduced from the former ~96% to values around 84%.
Providers that continue to operate with win rates of ~96%, we have listed here:
Sunnyplayer Casino only made a name for itself as a Merkur provider a few years ago. However, the operators had to react rather quickly when the Gauselmann Group decided to withdraw from the online market at the end of 2017. In the meantime, Sunnyplayer offers its guests a pretty extensive range of slot machines, virtual classics, live games and even a few very attractive jackpots.
More than 1,000 games can be viewed at any time without having to perform a download. And that is just one of many aspects that speak for the provider.
The focus at Sunnyplayer is clearly slot machines in all imaginable variations – and from renowned providers such as NetEnt, Yggdrasil, Play 'n Go, Gamomat, Microgaming, NextGen, Oryx, Betsoft, 2by2 Gaming, Big Time Gaming as well as various other companies that are well-known in Europe.
Sorting by manufacturer is not possible, but you can enter the provider in the search bar and then only games from the selected provider will be displayed. Overall, there are not too many categories at Sunnyplayer Online. This makes the casino extremely clear – even if there is a lack of subcategories here, as mentioned.


You can choose between the categories "All Games", "Slots", "Jackpots", "Table Games" and "Live Casino". Since the buttons are self-explanatory, we do not want to lose many words on the subject at this point.
The range of games at Sunnyplayer Live Casino was put together by Evolution Gaming and NetEnt. Since you will encounter quite a large selection here, our editorial team decided to test Sunnyplayer Live independently of the virtual area.
The focus is thus on slots, jackpots and the classic table games, which include roulette, blackjack, Baccarat as well as some video poker games. Sunnyplayer is much clearer than most of its competitors when it comes to these categories. This has both advantages and disadvantages. The fact is that you won't get bored so quickly – especially as a friend of modern video slots.
The best manufacturers under one roof
Sunnyplayer is a rather classic online casino that doesn't offer much else besides the typical games. There are neither scratch cards nor skill games here. Traditions are thus upheld – and that's exactly what thousands of registered players seem to love. Those who are interested in slot games who is clearly at the right address here. It is particularly noteworthy that the operators do not rely on any developers, but only the best.
The fact that there are no more Merkur games seems to be hardly noticeable. Certainly, fans will miss their favorite slots right now. However, Sunnyplayer has managed to add ingenious alternatives to the portfolio.
Sunnyplayer has long since ceased to stand in the shadow of its "big brother" Sunmaker but has now made a real name for itself in the industry. According to statements by the founders, Sunnyplayer is "the best address for slot games and classic casino games…". We can agree with this to a certain extent. Qualitatively, the company can easily compete with the competition. In terms of game selection, however, there are now several providers that have even more to offer.
---


The only drawback is actually that you either have to play on the off chance or know pretty much what you want. The search function makes it easy for you to start preferred slots and classics with just a few taps.
---
However, if you have no idea at all, you can ultimately only orient yourself by the preview images as well as game titles and are welcome to try out all games at any time.
There is the possibility to select games of all categories according to popularity or alphabetically. This makes it at least a little bit easier to between hundreds of titles titles. Let's get straight to the other advantages that Sunnyplayer has to offer.
If you scroll all the way down, you will find all the games in a list. However, you will not get access here, but will be redirected to the respective game instructions. Thus, there is ample opportunity to find out every last detail about the games offered, their functions, winning odds and payout rates.
---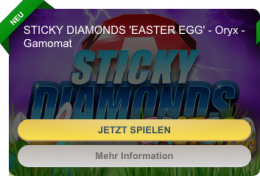 You can play at Sunnyplayer Casino free of charge at any time. However, it is of course more fun to try your hand at the best slots right away in real money mode. After all, there are some really interesting jackpots here and many other options that can be worth it for your wallet.
As already explained, it is quite possible to search specifically for games from a certain provider via the search function. This makes it at least a little easier for you to decide.
---
In the meantime, it is hardly noticeable that Merkur has withdrawn. The quick reaction to this change shows that there is an experienced team behind Sunnyplayer, which apparently always has a plan B up its sleeve.
All categories at a glance
There are, as already mentioned, not too many categories that you can access at Sunnyplayer Casino. The fact that there are so few makes it all the easier for beginners. The responsible parties have not integrated any subcategories.
For us, this is an aspect that is a bit of a shame. After all, as a player you almost always have your own ideas about which games you are particularly interested in – for example, fruit slots or the like. Let's now move on to the categories that await you at Sunnyplayer:
All Games
Slots
Jackpots
Table Games
Livecasino
All games also at Sunnyplayer Mobile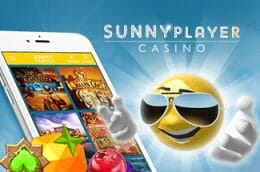 In this day and age, no one is tied to their in-house computer. Sunnyplayer also moves with the times and provides you with almost the entire range of mobile games available. If you want to convince yourself of the skill of the operators, you should read our Sunnyplayer test report don't miss out!
Basically, you don't have to miss out on slots and classics on the go any more than you do at home. In addition to the range of games, the topic of bonus promotions was of course not uninteresting to us. We have therefore taken a close look at which extra credit you can count on at Sunnyplayer Casino online – provided you register for the first time and make a deposit at Sunnyplayer Casino carry out.
The fact is that the Sunnyplayer bonus turnover works on most games. Overall, the provider convinces with clear and transparent information. But let's get back to the offered slots and tables. It is now best to directly address the question of which betting options are offered to you. After all, money basically plays a role when it comes to playing in the casino.
The minimum stakes in the Sunnyplayer portfolio are almost with all providers in the cent range. No one has to take a high risk. As already mentioned, you can also completely forgo stakes. However, then of course you are not entitled to any real winnings. High rollers get their money's worth at Sunnyplayer just as much as beginners. Several hundred euros per round are not uncommon here. So you yourself are in control of your risk – and thus also the amount of potential winnings.


A big advantage is that almost games offered are self-explanatory. are self-explanatory. There are detailed game instructions, but you only need to access them in rare cases. In the end, you have to set the bet, set the reels in motion or, in the case of classic games, guess the outcome of the round.
If you are right, you will be paid juicy odds. You will find a separate test section on the subject of odds. Especially the potential odds play a big role in the decision making process. After all, if you're already investing money, you want to experience fair prospects of winning one or the other.
Sunnyplayer Live Experience Report


Sunnyplayer is a provider that still operates until the end of 2017 as a Merkur Casino was known. Today, the popular Merkur slots are omitted, but there is still no lack of variety. The operators have primarily focused on virtual slots and tables.
For some time now, however, it has been just as possible to be entertained in the live casino. In fact, Sunnyplayer provides you with two live lobbies – from NetEnt as well as Evolution Gaming. This means that the two top providers are united under one roof.
The company is rightly proud of its close cooperation with top-class providers – including NetEnt. Those who opt for this area have the free choice between various classics. In addition to roulette, there are blackjack, baccarat and various other games in countless variations.
Alternatively, the Live Portfolio from Evolution Gaming at the Sunnyplayer Casino. This also impresses with a rich variety, whereby classic games move a bit into the background. Particularly successful is the offer of game show games, parlor games and not to forget the Dream Catcher wheel of fortune. The latter can enrich players by thousands of euros within seconds.
Offered are of course all classic games – starting with roulette, ending with blackjack, baccarat and poker. Also not missing was the now famous Dream Catcher Wheel of Fortune, which was recently developed by Evolution Gaming. Stakes starting from 10 cents are sufficient in most cases. Only NetEnt demands a little more from players – albeit sums that remain manageable.
On the Live Casino page you have the opportunity to click on any game. You will then automatically land in the lobby of Evolution Gaming or NetEnt – depending on which of the two developers you personally prefer.
Live games can also be played at Sunnyplayer Casino only after a successful deposit. There is no free option. On that point, the company acts just like its crap riders. Of course, it is advantageous that small bets are generally sufficient. Provided that you take advantage of the welcome bonus, it is even easier to spend some time with Sunnyplayer's live portfolio.
Games at the very highest level – Sunnyplayer Live in the test


Although playing itself is only possible with real stakes, Sunnyplayer Live grants you a first non-binding insight. The only prerequisite for this is registration, with which you naturally take no risk. Once you have opened the lobby, you can directly familiarize yourself with the live tables, betting live tables, betting options and special features. and special features. A click on the small "i" in the preferred game is enough to take a look at the limits at your leisure.
Typically, games are started from 50 cents or 1 euro. However, Evolution Gaming also specializes in complete beginners. Classics like the Dream Catcher Wheel, various roulette and Blackjack versions can be played for as little as 10 cents. There is really no talk of a risk here.
Until Novoline declared its withdrawal from the English-speaking online gaming market, Extreme Live Gaming was the provider for Sunnyplayer Live. The times are over – hopefully only for the time being – but the operators have quickly provided a replacement.
---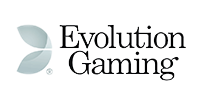 In the Evolution Gaming lobby, you have the free choice between Roulette, Blackjack, Casino Hold'em, Baccarat, Extreme Texas Hold'em, Three Card Poker, Caribbean Stud as well as the aforementioned Wheel of Fortune, which does not require any strategies or prior knowledge. The NetEnt lobby is similarly extensive, but here it is mostly about significantly higher betting stakes.
---
These games await you at Sunnyplayer Live Casino:
Roulette – including

Immersive Roulette
VIP Roulette
Speed Roulette
Double Ball Roulette
Auto Roulette
And more

Blackjack – including

Blackjack Grand VIP
Blackjack Fortune
Blackjack Diamond
Etc.

Baccarat – among others

Baccarat Controlled Squeeze
Speed Baccarat
And other

Card games – like

Caribbean Stud
Texas Holdem
Three Card Poker
And Casino Hold'em
In various versions
The portfolio of both developers is fixed and constantly growing thanks to modern technologies. Sunnyplayer Live definitely does not have to hide behind the competition – even though NetEnt and Evolution Gaming were chosen as live providers only a few months ago. In the meantime, the merger of the two experienced developers has prevailed. More and more casinos are deciding to to combine the great know-how of the top providers – just as Sunnyplayer has done.
The lobbies are separated from each other and can be opened at will with one click. Also, you always have the option to bet to the other developer. As already indicated, NetEnt stands for more classic tables, but with all the higher stakes.
We can warmly recommend the live games of the well-known brand to high rollers. If you have never played in a live casino before, you should first take a look at Evolution Gaming tables. 10 cents can really not be called a risk. There are also clear limits upwards, which are more convincing for beginners and mid-rollers than for real gamblers.
Qualitatively, both developers are top-notch. You get ample opportunity to choose different perspectives and follow the action from all angles – almost as if you were standing in the middle of a local casino. Entertainment is also provided at Sunnyplayer Live. As usual, there is a live chat function that you can optionally take advantage of.
---


The croupiers and dealers read along during their professional work and respond promptly to your messages, wishes, greetings, questions and the like. Communication is of course also possible with other players.
---
Away from all conversations you can expect a very charming and realistic ambience. Most of the gaming tables are permanently occupied. Should any be closed, Sunnyplayer Live will show you when it will resume there. This way you can prepare for the start early.
The top 5 live games at Sunnyplayer Casino are:
Dream Catcher
Casino Hold'em Poker
Australian Roulette
Blackjack
Baccarat
If you had to choose, Evolution Gaming would definitely be the first choice. Not only that with Dream Catcher Wheel special entertainment is on the program. The developer has also set up significantly lower betting limits. Thus, inexperienced players are in the best place here.
The good news is that you don't have to choose at all. You are free to switch between the two live lobbies at Sunnyplayer Casino at any time. For most of the Evolution Gaming tables, you will receive all the necessary details before you start playing – including the betting limits, of course.
Some Australian tables available at Sunnyplayer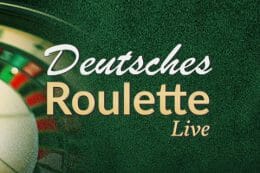 Australian roulette should not be missing in any good live casino – of course not at Sunnyplayer either. While the selection of Australian-language live games is still limited, there are still possibilities. If you know at least a few basic terms of the traditional games, you should have no problems at the English tables. French croupiers have been omitted so far.
In the end, this language is simply far too difficult for most customers active in Europe – with the exception of the French themselves, of course. If you like it easy, then of course you can use Australian play roulette. The betting options are acceptable, because besides beginners, experienced players will also get their money's worth here.


You really can't expect more from a live casino than two top providers and gaming tables open around the clock. Sunnyplayer does a great job and has made a decision that benefits all customers.
Anyone who has experienced Evolution Gaming and NetEnt knows about the high quality that is taken for granted by the developers and even surpassed with every new game. However, this is not the only reason to choose Sunnyplayer Live Casino. The operators also regularly come up with exciting promotions.
Tournaments with huge prize money up to 50,000 euros are definitely reason enough to check it out in person. In doing so, Sunnyplayer relies on conceivably simple participation conditions that are comprehensible to everyone.
Conclusion & experience report on the Sunnyplayer Casino gaming offer
It is worth registering at Sunnyplayer not only because of the successful live casino. With a single account you can access any products of the provider and its renowned software partners access. Betting options are available for really every budget.
Support is, of course, always at your side should any questions arise regarding the live casino. The croupiers and dealers at the tables are not so much there to answer basic questions. Rather, they are there to entertain you as well as they would in the local casino.
---


The operators have managed to create a really successful portfolio on the legs. Every guest or customer gets their money's worth here, because in addition to slot games, various classic tables, high jackpots and even a first-class live casino are offered.
---


Boredom definitely doesn't stand a chance with this selection! There are only a few games at Sunnyplayer Casino that require a wager. Mostly, you get the opportunity to play slots and classics for free – both at home and on your smartphone or tablet.
---


The former Merkur Casino has reacted similarly quickly to the innovations as Sunmaker. The success here clearly speaks for itself. If you too want to play a variety of games games, then you should take a look free of charge in the casino.
Author: Jake ErvingRated: Sunnyplayer game offerAuthor Rating: ⭐⭐⭐⭐ 90%